Passion and Progression: Petr Starkov's Evolution in the Tattoo Industry
12 / 06 / 2023
Andrew Novikov
We are delighted to present an interview with a talented tattoo artist whose passion for art and relentless pursuit of growth make him one of the prominent figures in the tattoo industry. He not only creates stunning works on skin but also shares his knowledge and experience through his own educational programs.
Our hero embarked on his journey in the world of tattoos nearly 15 years ago, and today, he is a respected globally renowned artist who has a significant impact on this industry. His art not only inspires clients but also fellow artists, and his students thrive in the profession thanks to his unique training course, which he developed.
Meet Petr Starkov.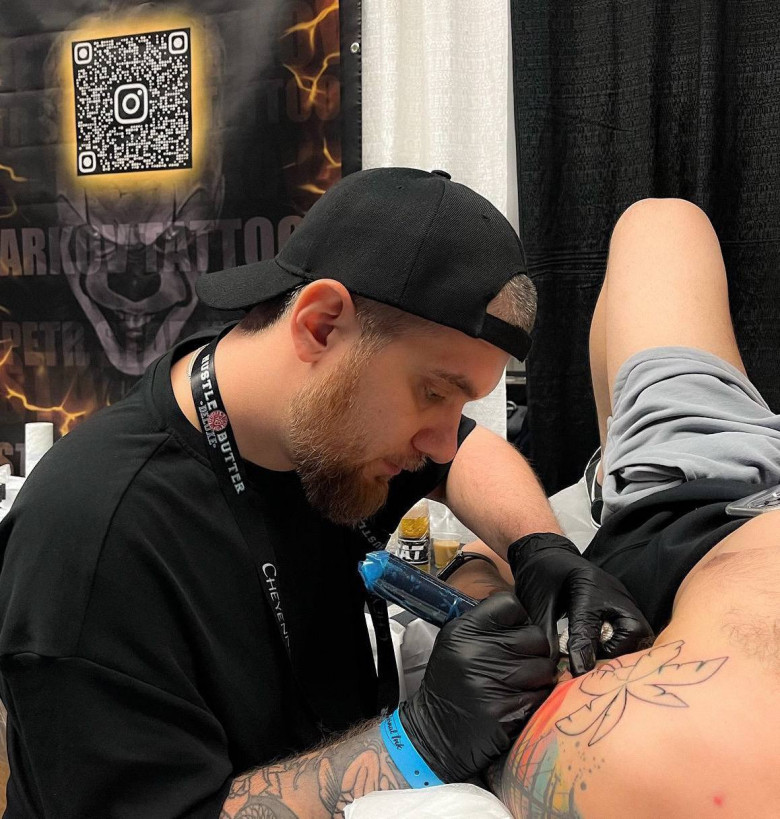 ---
Can you tell us a little bit about yourself? Where are you from and where do you currently work?
- I was born in Pavlodar, Kazakhstan. I have been drawing for as long as I can remember. In 2008, I started getting into tattooing. I initially worked in beauty salons and eventually opened my own studio. I have also had the opportunity to work in other countries. Currently, I am based in New York City, USA, working at the fantastic tattoo studio called First Class.
When and how did you decide to become a tattoo artist? Who were your mentors, and how did it happen?
- As I mentioned earlier, I have loved drawing since childhood. I have always been fascinated by tattoos. In school, a classmate and I even made a makeshift tattoo machine using a motor and a pen. However, I didn't dare to tattoo people, so we settled for tattooing an orange. During my college years, I revisited the idea of tattooing. I was inspired by the TV show "Miami Ink," which was quite popular at that time. I started tattooing my friends and acquaintances. While I didn't have formal mentors, I engaged with experienced artists on forums and social media to gain knowledge and experience.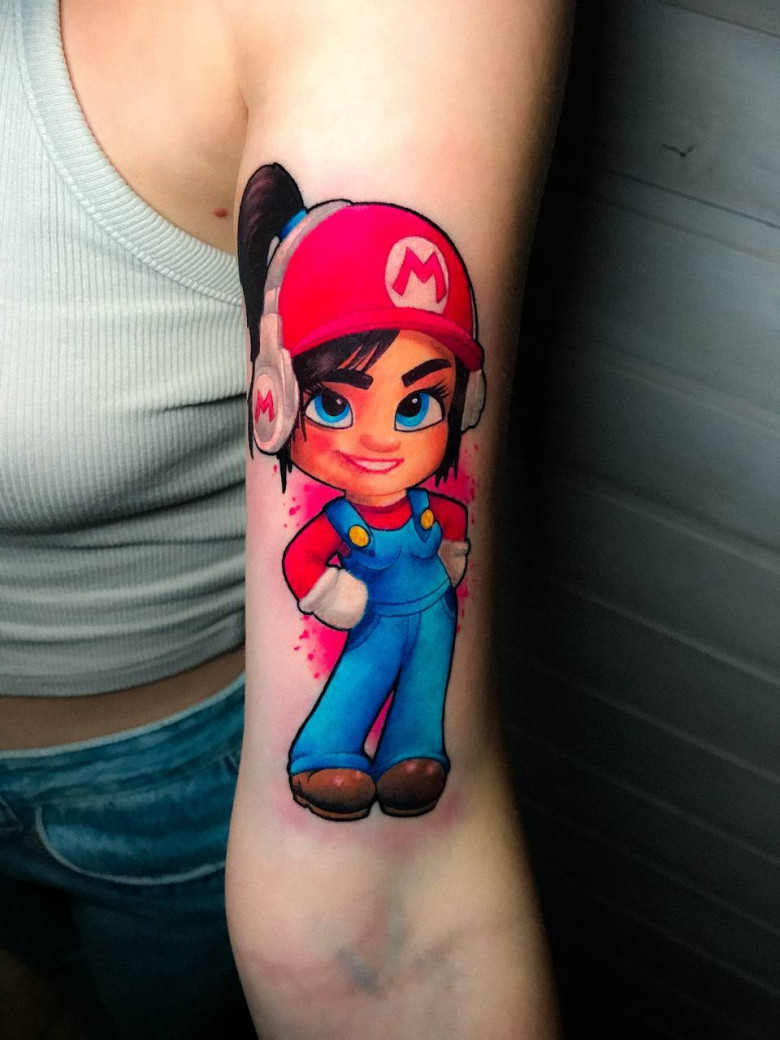 Do you have a formal art education?
- I attended an art college, but unfortunately, I couldn't complete my studies due to financial difficulties. The tuition was expensive, and I had to start working. However, I continued to self-develop in this field. Later on, I attended various art courses and workshops to further enhance my skills.
You work amazingly well in almost all modern tattoo styles. How do you manage to do that?
- As I mentioned earlier, I come from a small town in Kazakhstan, and I have had diverse requests from people. I studied and immersed myself in various styles. Some styles interested me more than others. I personally gravitated towards color and black and grey realism and focused on developing my skills in that direction, but I also worked in other styles. I am always on the lookout for new challenges and I experiment with different styles and techniques. Some ideas resonate with me, and I incorporate them into my repertoire, while others may not.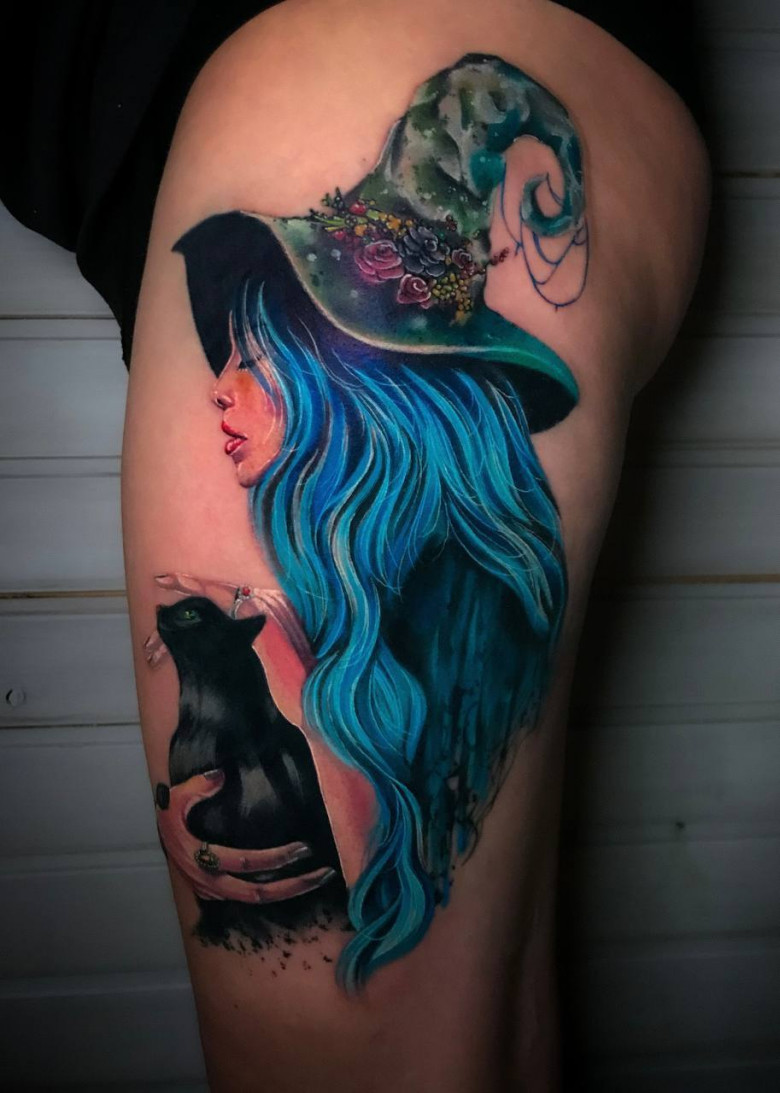 Do you have a favorite style? And which style do you consider the most challenging?
- I have a few styles that I enjoy: realism, traditional Japanese tattoos, and new school. However, I have a particular fondness for realism. I want to continue growing and excelling in this style, especially in portrait tattoos. I am interested in experimenting with application techniques and stylization. As for the most challenging style, in my opinion, every style has its nuances and difficulties. The key is to keep evolving and not settle for complacency.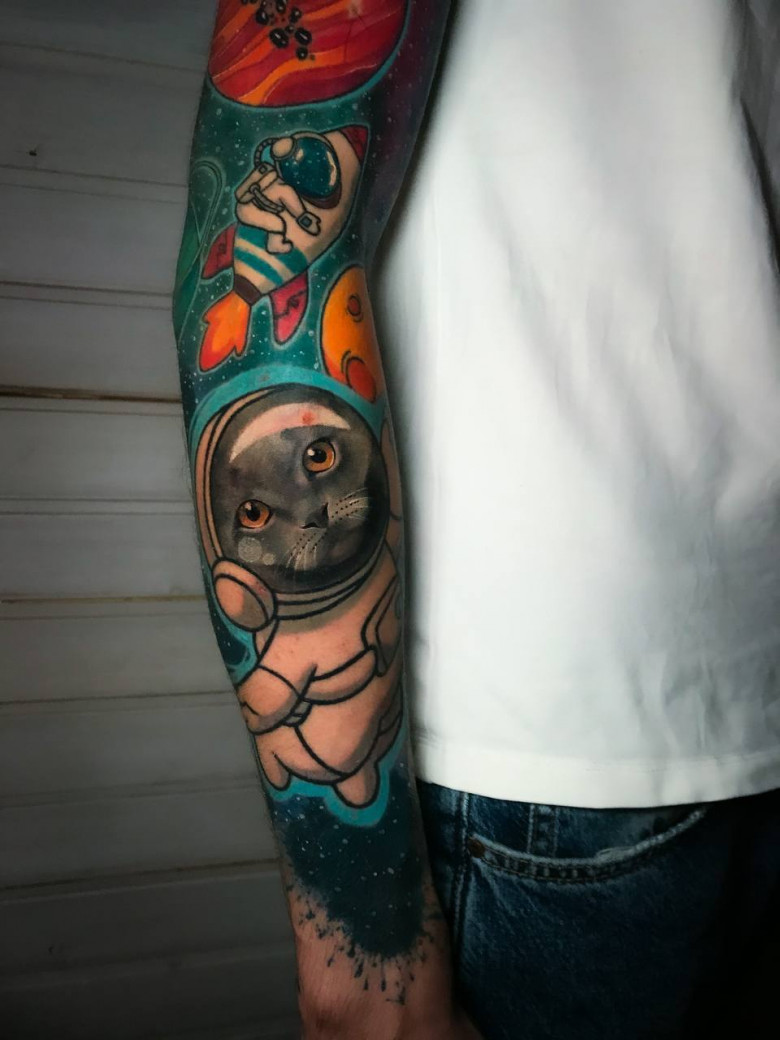 Do you often work on your own projects or follow the client's ideas? Where do you draw inspiration for your work?
- The client's idea is important to me, at least to have a direction or concept of the tattoo they want to see on themselves. Then I create the design myself, and even if the client brings a pre-existing image, I modify, adjust, and adapt it to fit as a tattoo. I also work on my own projects, but that usually happens with regular clients who simply come in and say they want a new tattoo, trusting me completely to create a great design and tattoo. I draw inspiration for my work from various sources, including the works of other artists, artwork in general, travels, nature, and of course, delicious food.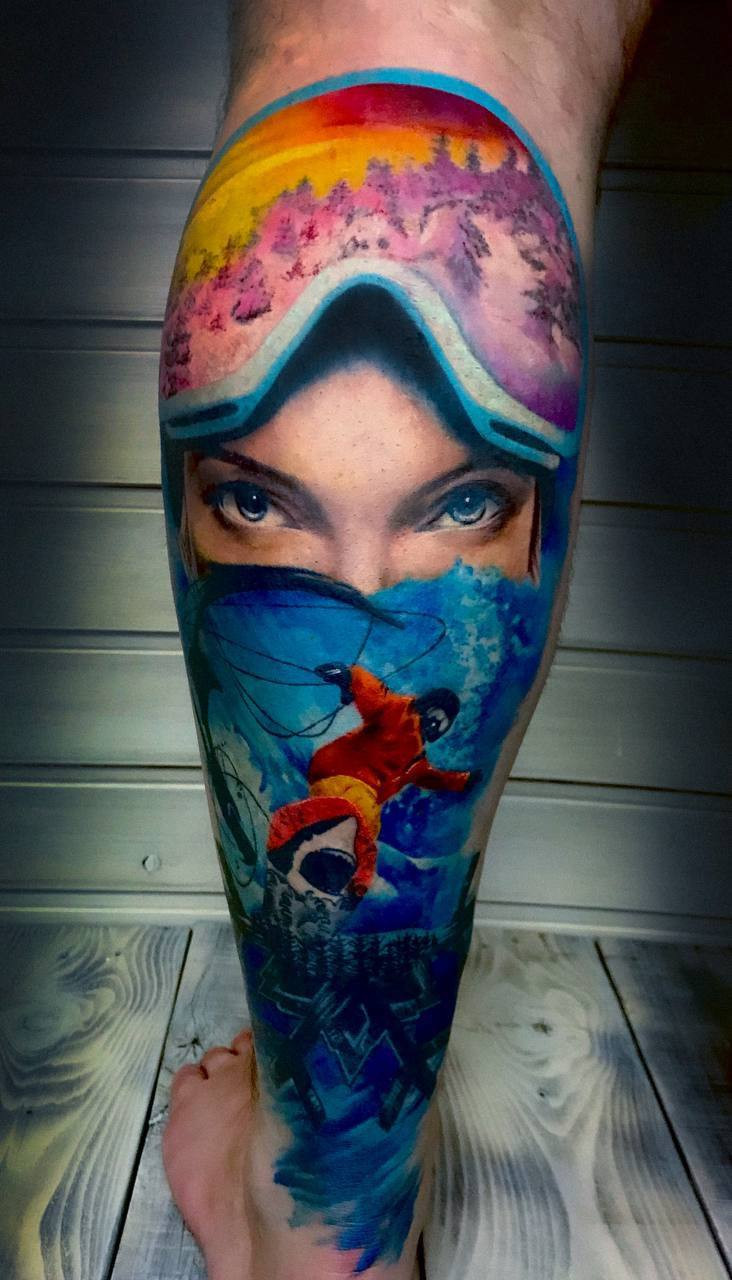 Do you have favorite tattoos, clients, projects, or perhaps any unusual stories in your career?
- I cherish every tattoo I create with warmth. Each new tattoo has its own story. The most important thing is to have a good connection with the client, as that's what makes the tattoo itself special and the memories enjoyable. I've had many different stories. For example, there was a client who went to great lengths to please me. She would bring various treats and gifts. There was also a guy who screamed loudly throughout the entire session, which lasted four hours. It's impossible to recall all the stories. Over my 15-year career, I've encountered plenty of peculiarities. Over time, I've learned to take such situations in stride and not pay them much attention.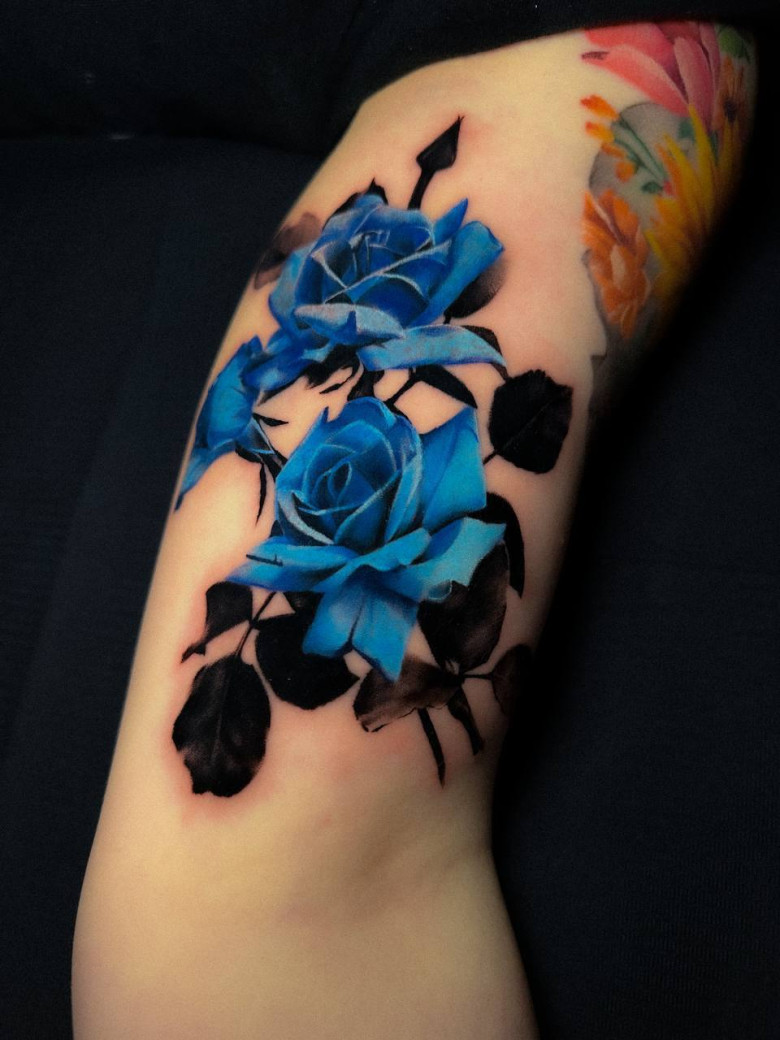 Are there tattoo artists or artists who inspire you? Whose work do you follow? Do you have favorites?
- Certainly, there are. I particularly pay attention to realists like Sasha Okharin and Valentina Ryabova. I also admire those who combine different styles, such as Daria Pirozhenko and Alexey Mashkov, along with many other talented artists.
Do you travel a lot? Where have you been able to visit, and where do you plan to go in the future?
- I absolutely love to travel. During my trips, I not only recharge as an artist but also as a person. I get to meet different people, gain new experiences, and step out of my comfort zone. I have been to Turkey, Israel, Poland, and Germany. Currently, as I mentioned before, I am working in the USA, and I have many exciting plans here: exchanging experiences, conducting masterclasses, and participating in conventions.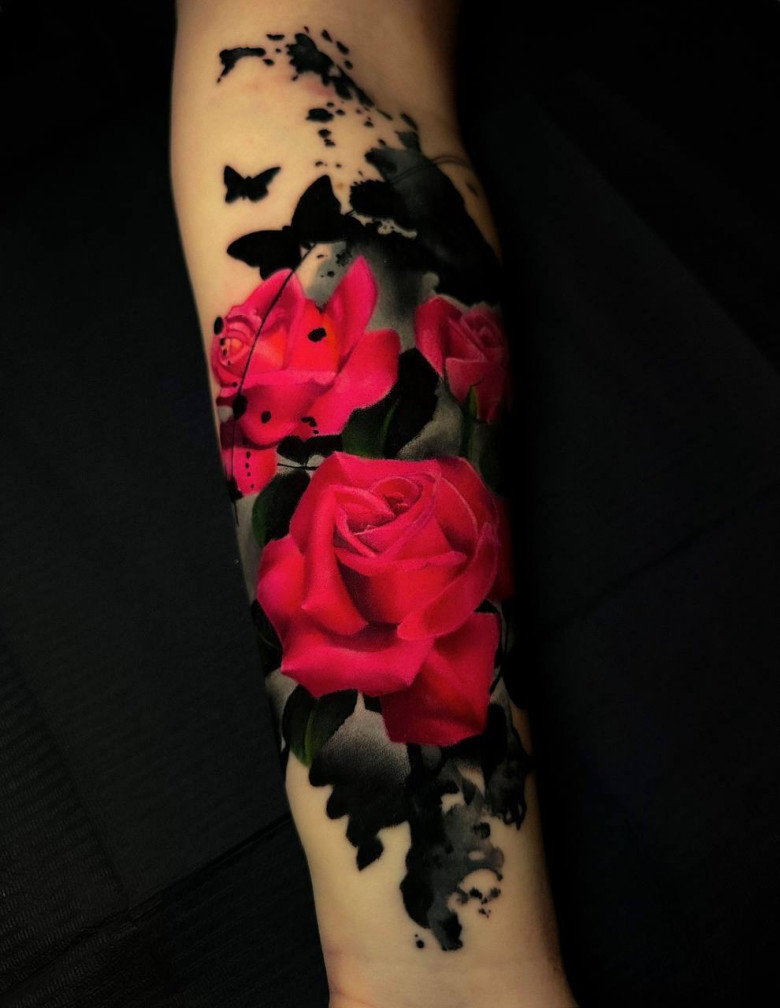 What styles are most popular in the USA?
- In the USA, people are very creative, and they come to me with unique and creative ideas. People here are more open in choosing a style and are less influenced by the opinions of others. Some popular styles include watercolor, trash polka, as well as tattoos depicting pet photos and significant events.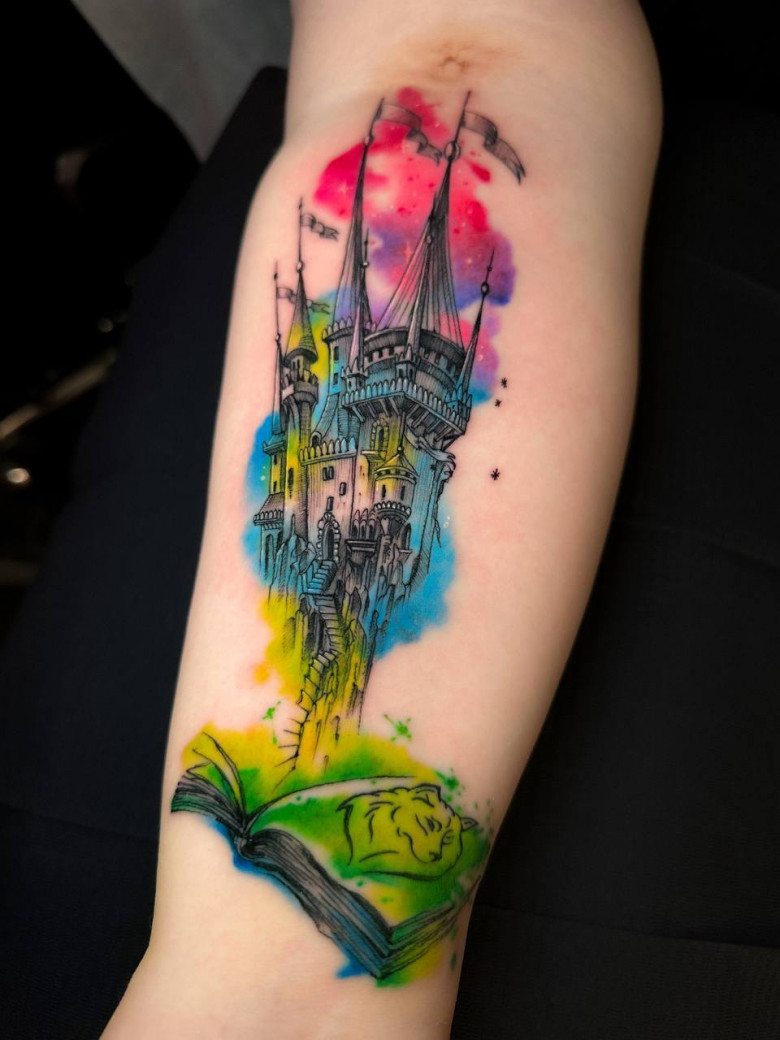 Do you feel a difference in attitude towards tattoos compared to Kazakhstan?
- Certainly, there are differences in attitudes towards tattoos. In the USA, tattoo culture and the industry are more developed than in Kazakhstan, so people here are more open and accepting of tattoos. They view it as art and are genuinely interested in it. In most cases, clients trust the artist and listen to their advice.
Have you participated in tattoo conventions? Tell me about your experience.
- Unfortunately, I haven't participated in many conventions, but I plan to make up for that. I attended a convention in Kazakhstan, and it was fantastic. I always enjoy meeting passionate individuals and discussing common topics. I also participated in the Tattoo Awards in the "Best of show tattoo realism challenge" category and secured second place. I was a participant in the international ArtStation competition in 2022 and won first place in the "Digital Art" category. I also took part in the New York Empire State Tattoo Expo 2023 and was honored with the Tattoo Artist of the Year 2023 award by People Awards magazine.
Is tattooing art, work, or something else to you?
- First and foremost, tattooing is art for me, but it is also my primary profession. It's both work and a hobby for me. It all blends together beautifully, and I genuinely love what I do. I have been working in the tattoo industry for many years, and I can't imagine myself doing anything else. When I'm not tattooing, I'm drawing, and when I'm not drawing, I'm tattooing. So, for me, it's a symbiosis of art, earning a living, and personal growth.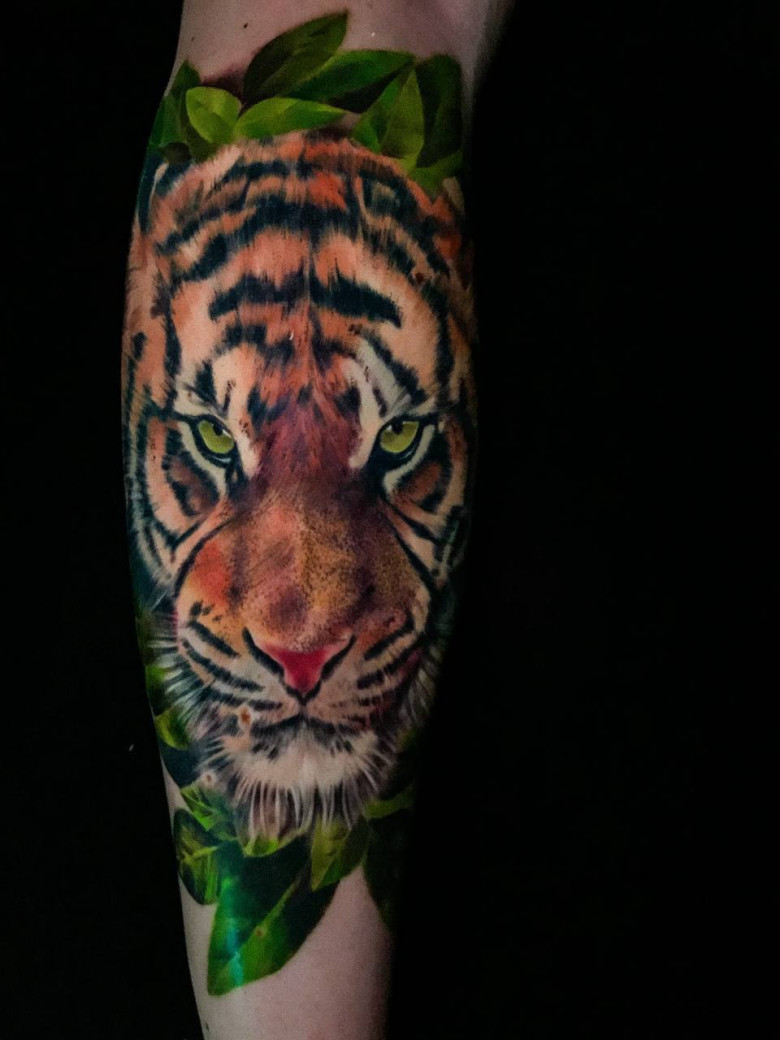 In 2020, you released a basic tattoo training course. Could you tell me more about it? Who is it for? What skills are required? How many artists has this course helped?
- Yes, I created my own course ProTattoo based on my experience, individual tips and tricks, and the academic drawing skills I learned in art college. My course is unique, offering not only basic knowledge but also my years of experience that I share with students. I haven't come across any comparable courses yet. It is entirely authored by me. The course is designed for beginner artists and provides the foundational knowledge of tattooing and technical aspects. Both theory and practice are emphasized. More than ten aspiring artists of different ages have already taken my course and are now successfully developing their careers in this profession. I provide individualized training and tailor my approach to each student to deliver knowledge of the highest quality. All my students are grateful to me after completing the course.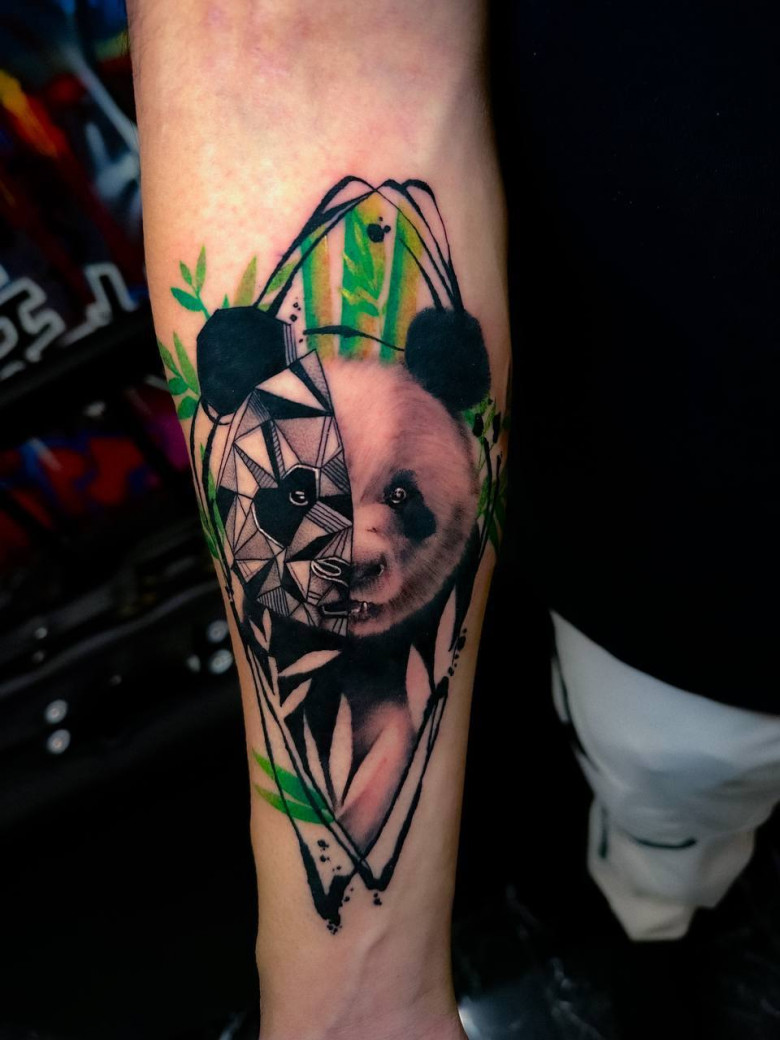 Do you plan to release educational materials in English?
- Yes, of course. I plan to translate my authored basic course for beginner tattoo artists into English, as well as write other instructional materials. I personally find it fascinating to learn something new every day and share my knowledge and experience with others.
How do these educational programs impact the development of the tattoo industry? And how do you envision the future of tattooing?
- I believe the tattoo industry is progressing and developing rapidly. I remember the year 2010 when it was challenging to find information and see how much the industry had advanced. Now, there is a wealth of information, incredible tattoo projects, conventions, and art gatherings. The industry related to tattoo equipment such as inks, machines, needles, etc., is also evolving. I love this progression, and I think it will continue in the future. Thanks to the internet, communication has become much easier, people are more open to connections, and they have a desire to learn and grow. It's a trend that brings me great joy.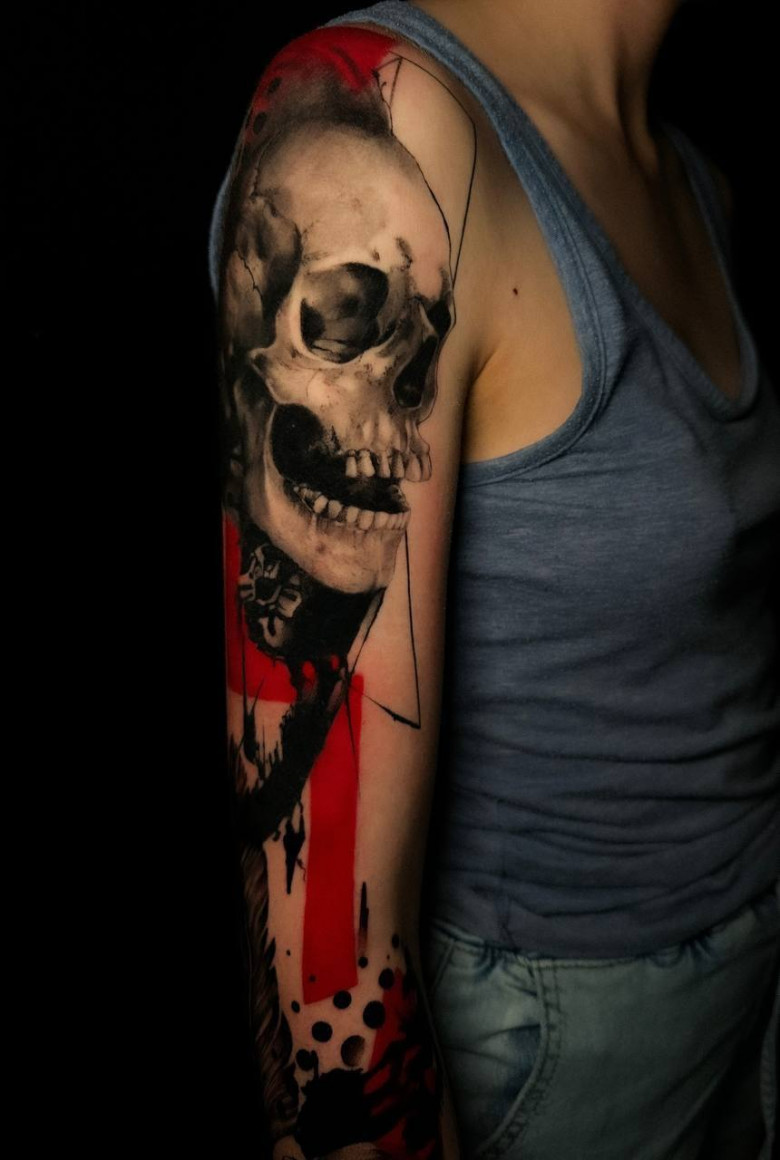 Please share your plans for the near future.
- In my plans, I aim to continue my personal development and contribute to the advancement of the tattoo industry. I plan to release another course, but this time for more experienced artists. Additionally, I plan to conduct seminars, workshops, and be beneficial to the community.