Pets, Portraits, and Basquiat: A Look into the Unique Style of Dokhwa
13 / 03 / 2023
Alexander Ledovskih
Dokhwa, or better known as @lookatthe_dokhwa on Instagram, is a talented tattoo artist from South Korea. Her art is unique, colorful, and detailed, making her stand out in the tattoo industry.
Dokhwa's style can be described as a combination of micro-realism, geometry, and fineline. She often incorporates intricate details and bright colors into her work, creating stunning pieces that are eye-catching. Her tattoos range from tiny pet's designs to bold portraits of popular characters, each one showcasing her exceptional skills and creativity.
Her success on social media has also helped her gain recognition globally. Her Instagram page has over 320,000 followers, and her work has been featured in various tattoo publications.
How did she achieve all of this? Let's find out! Please meet - Dokhwa.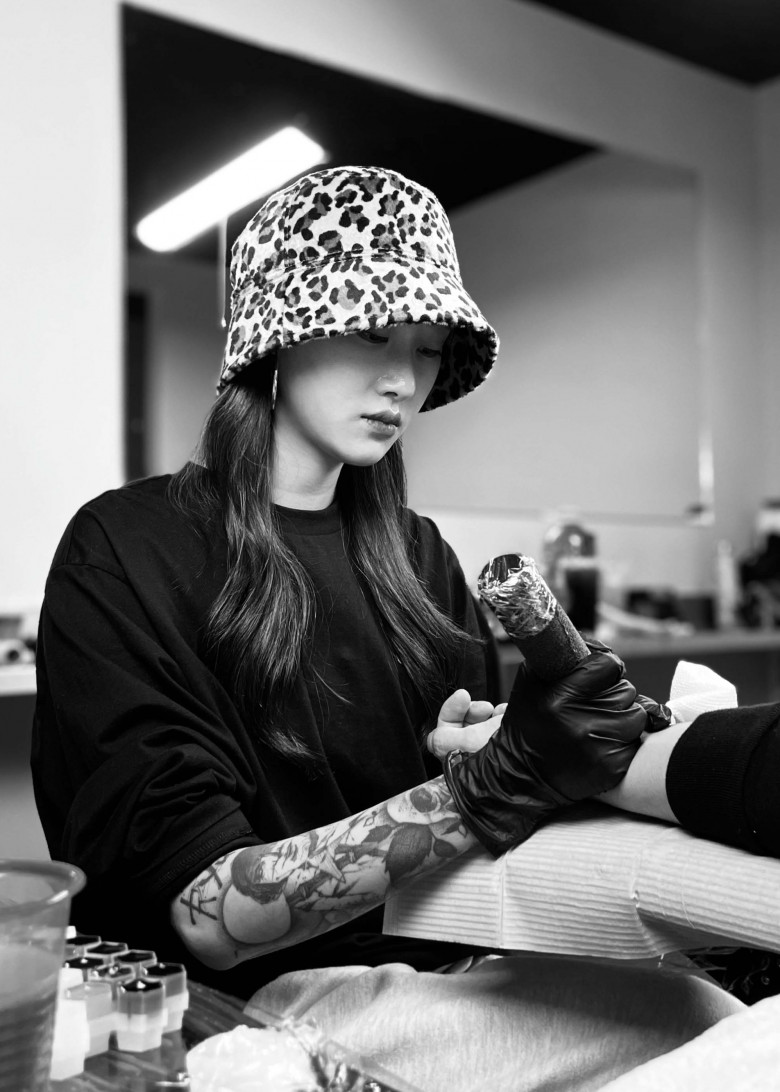 ---
Why did you decide to become a tattoo artist? And what did you do before?
- When I got my first tattoo, the artist who gave it to me looked really cool. So I became interested and decided to become a tattoo artist! Before tattooing, I worked in my parents' restaurant and traveled abroad. I love to travel!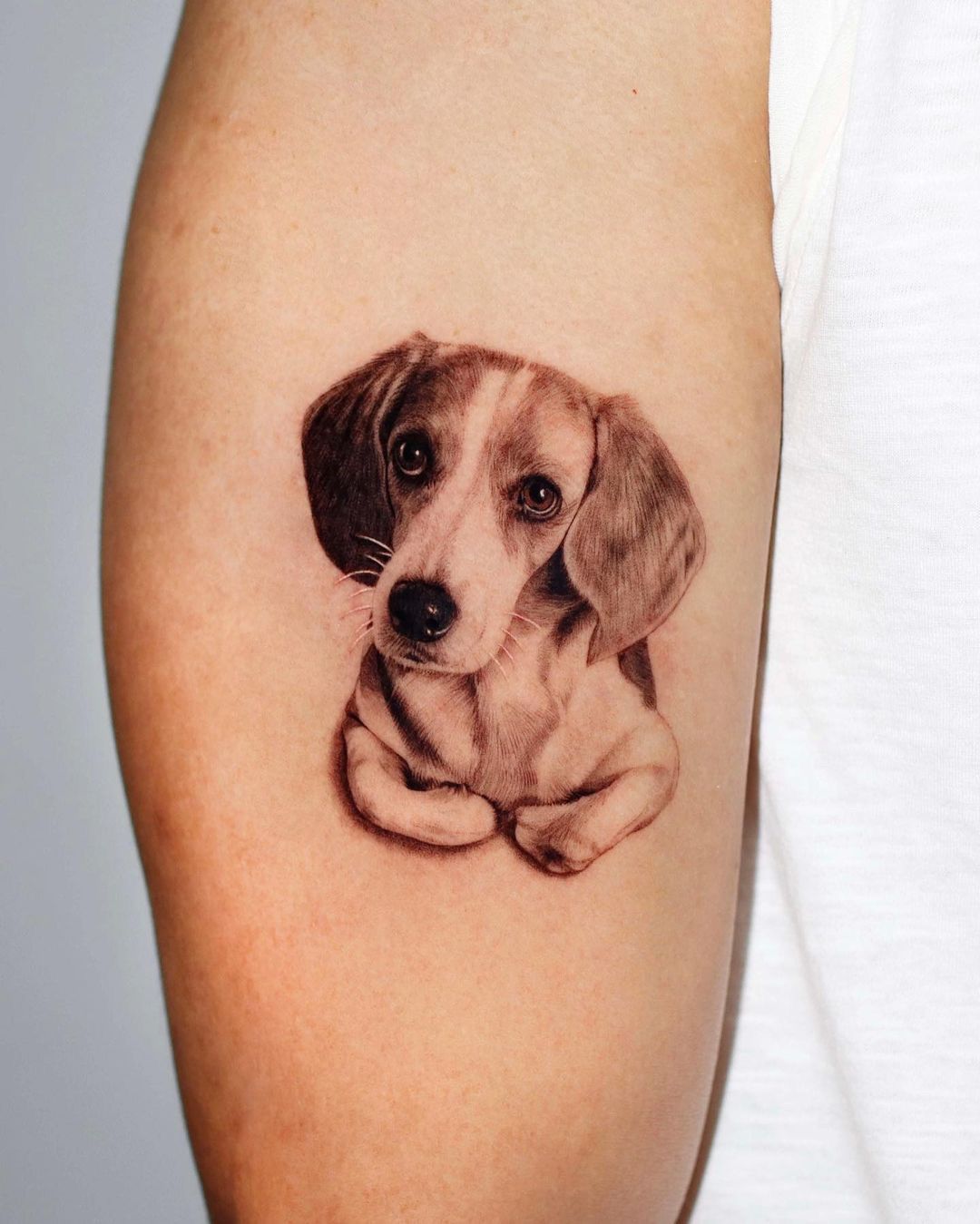 How did your career start? Were there any difficulties in mastering this profession? Who was your teacher?
- After I decided to get a tattoo, I found an artist who does the style of tattoo I wanted. And then I met Dino. My teacher is Dino; he's really talented and does amazing work. But my tattoo style is very different now than it was then. And I never learned to draw, so drawing was the hardest part. So I always practiced drawing when I had time!
Is tattooing art, work, or something else for you?
- For me, tattooing is an art and a mentor! Tattoos have changed so many things in my life - my daily routine, my mindset, etc. And it always makes me a better person. Indispensable to me. I really love tattoos! haha
Microrealistic pets' portrait tattoos by Dokhwa
Why did you choose micro-realism as the main style, and pets as the main theme for tattoos?
- I like pets, so I chose pet tattoos. I love seeing photos of customers' different pets! And when the tattoo is completed, customers think they are always with their pets. When people are happy to see their tattoos, it makes me happy!
Your tattoos are amazingly detailed and realistic. Please share your secrets of mastery. How do you achieve this?
- I draw the picture first before working on it. A photo that needs to be tattooed! By drawing, I can better express the details in my work. And I reference the work of many artists. Most importantly, always try and practice!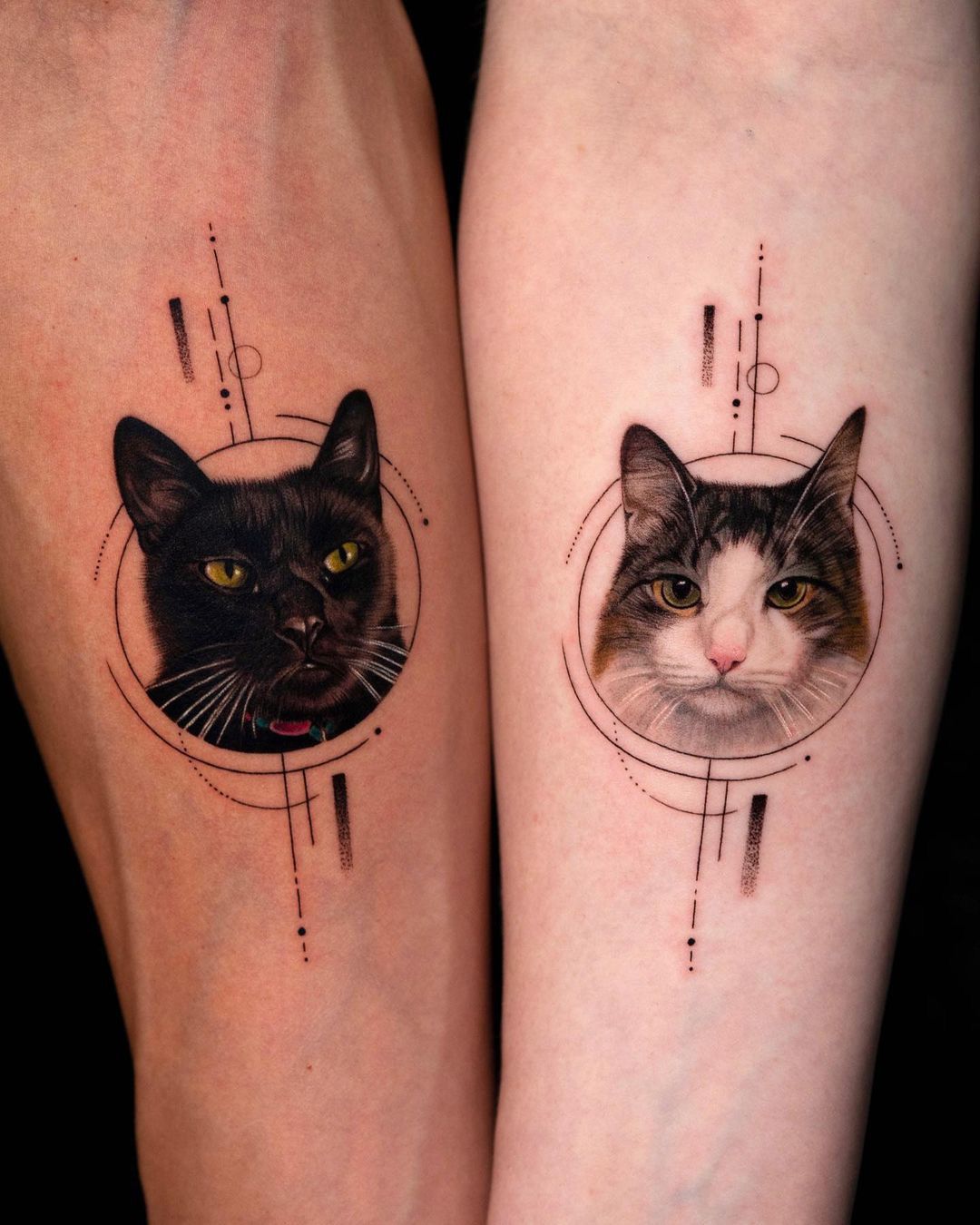 What is the most important thing for you in a tattoo?
- It's about staying in good condition and mindset. They allow me to do better work, so I always try to stay in good condition and mindset!
What is the main feature of your work, in your opinion? What makes your tattoos truly unique?
- I think it's the details and colors. I try to make it look exactly like the photo. I think they make my tattoos unique!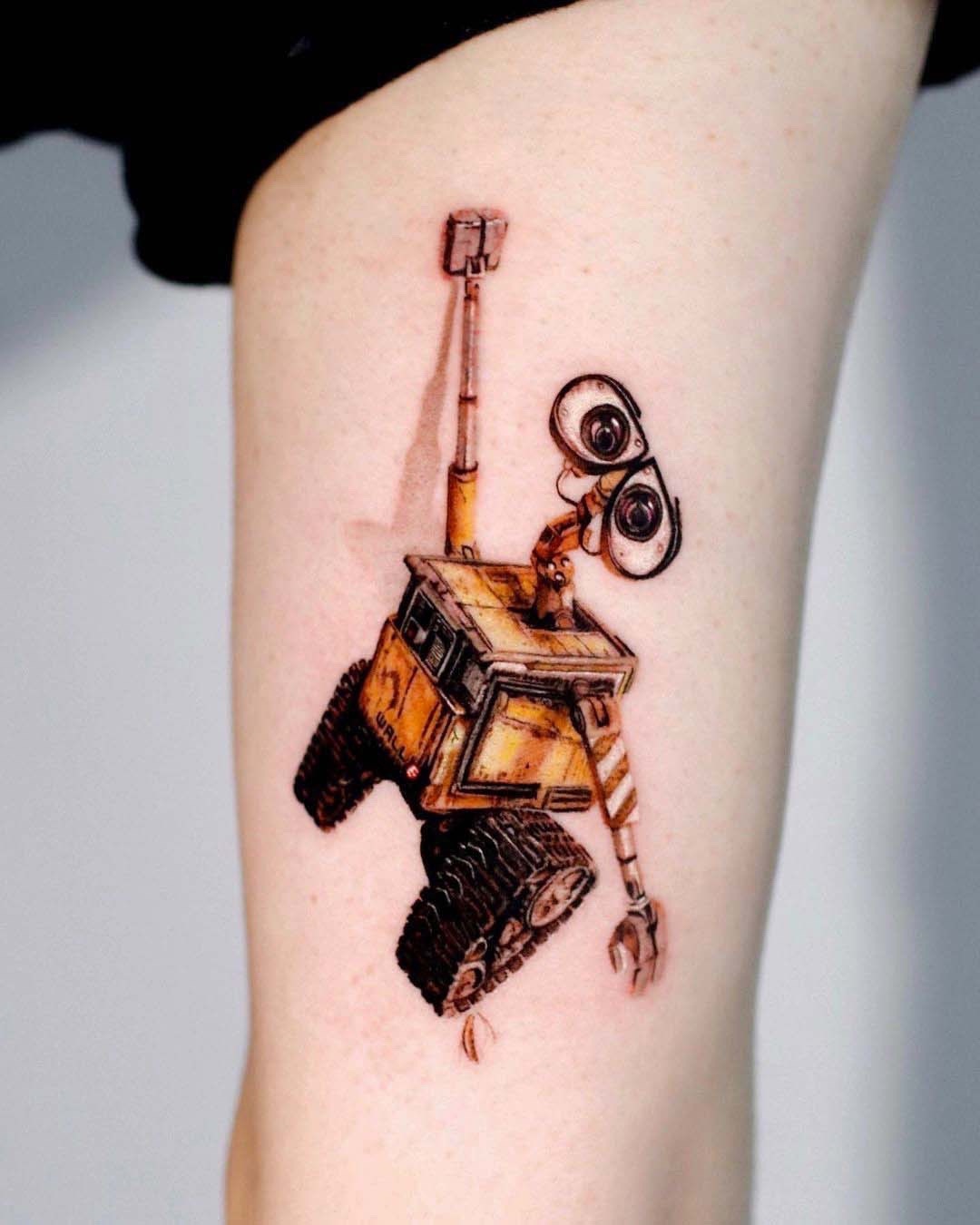 Are there any works that you are truly proud of? Can you tell about them?
- Yes, it's a Basquiat portrait! It was a one-day class with one of my favorite artists, Q Tattoo. He gave me the opportunity to get the style of tattoo I always wanted. It was a really valuable class and opened my eyes to a lot of things! So I'm really proud of the Basquiat work!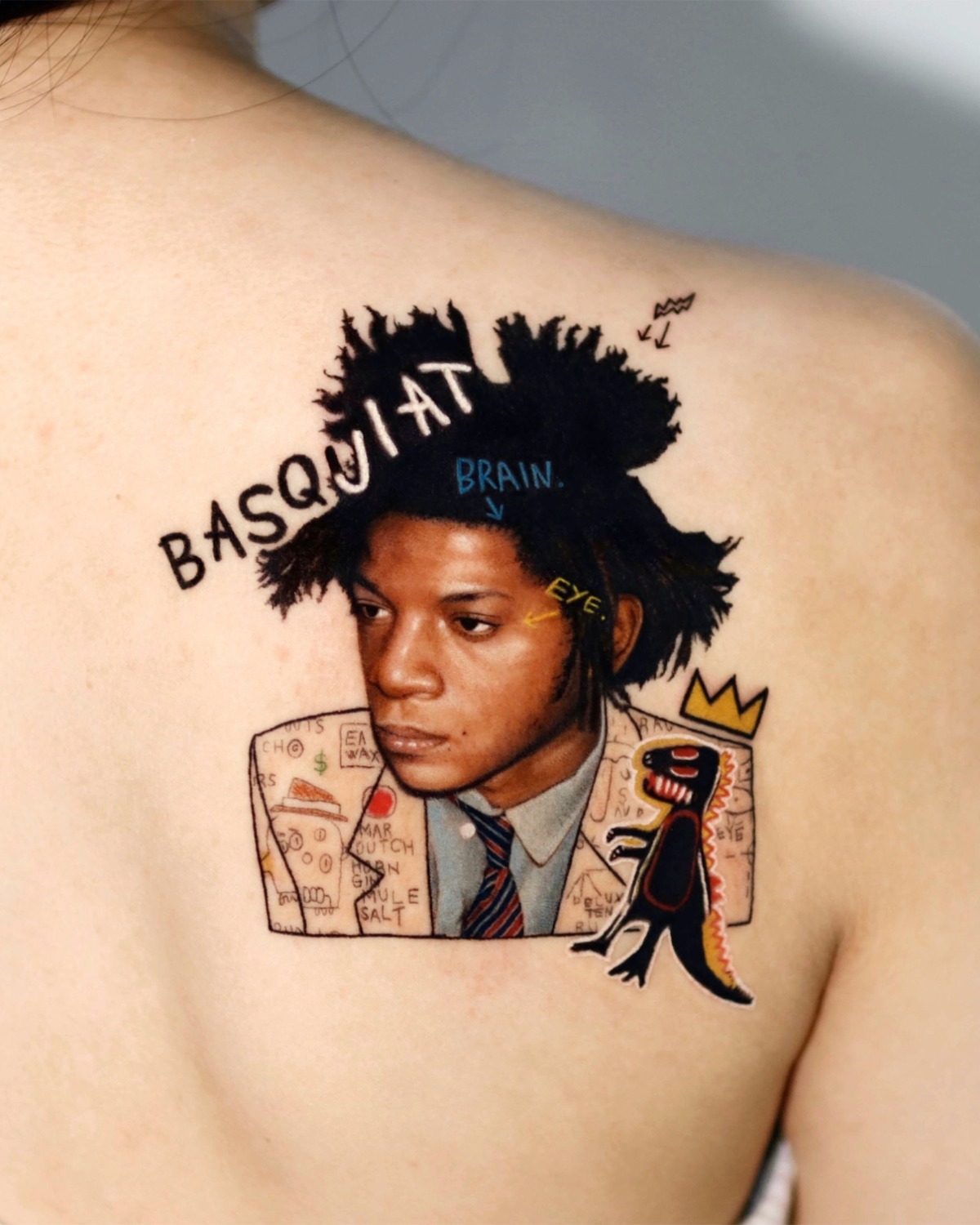 We see that you sometimes use a mix of micro-realism with geometry and fine line. Is this a search for a new tattoo style? Do you already have a plan for how your style will evolve?
- Yes! I'm always looking for and trying new styles. I want to create my own style, one that is clear enough that everyone can recognize my work at a glance. And I love working with color portraits! So my plan for the future is to make portraiture my main focus.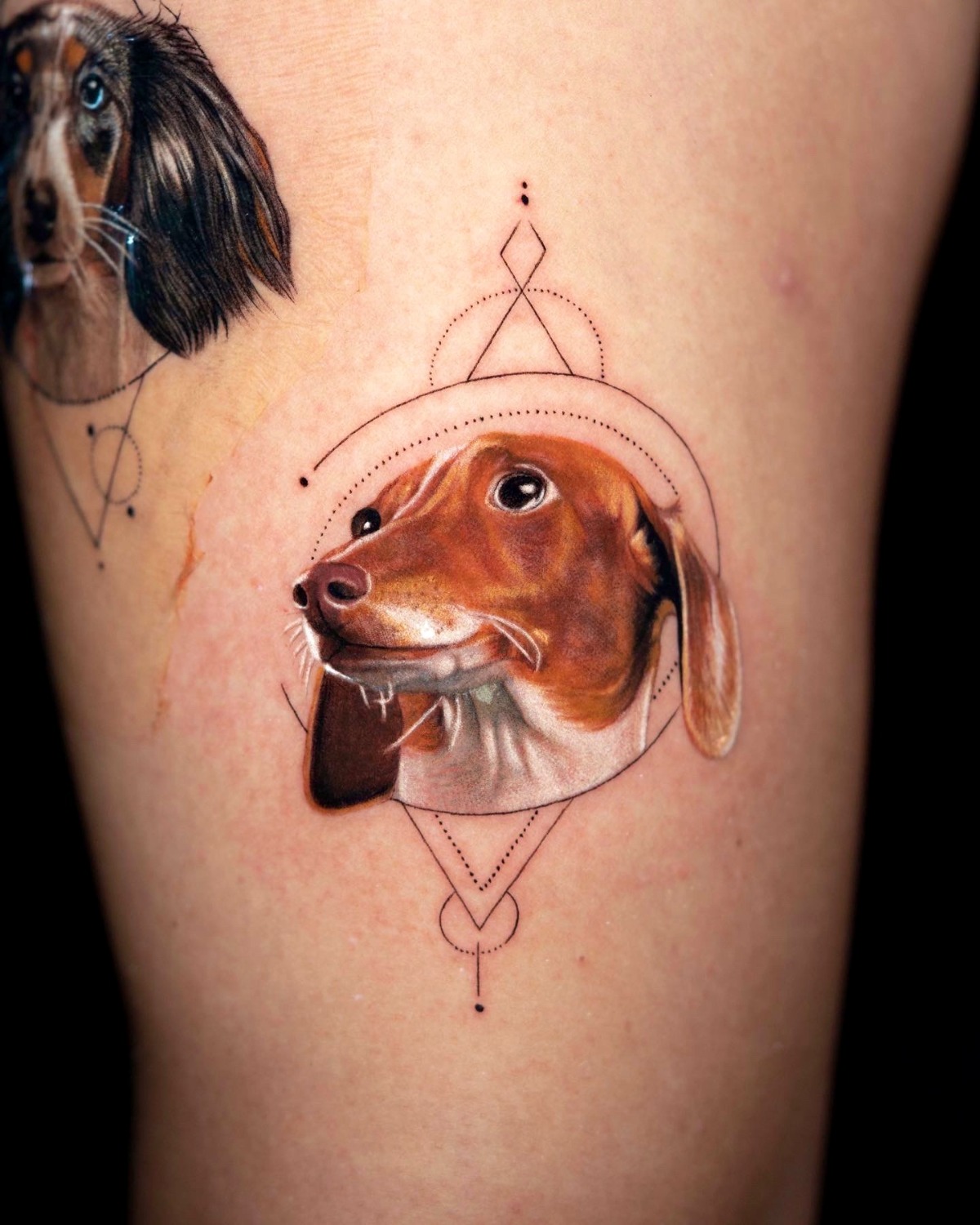 How often do you travel for work? Where have you been? Where will you go? And do you have a favorite place on the planet?
- I've been to Amsterdam, Spain, Israel, Canada, Europe, and many other places! I think my favorite place is Amsterdam. When I worked in Amsterdam, many customers liked my style and tattoos. And I love seeing works of art, so I loved visiting the art museum there!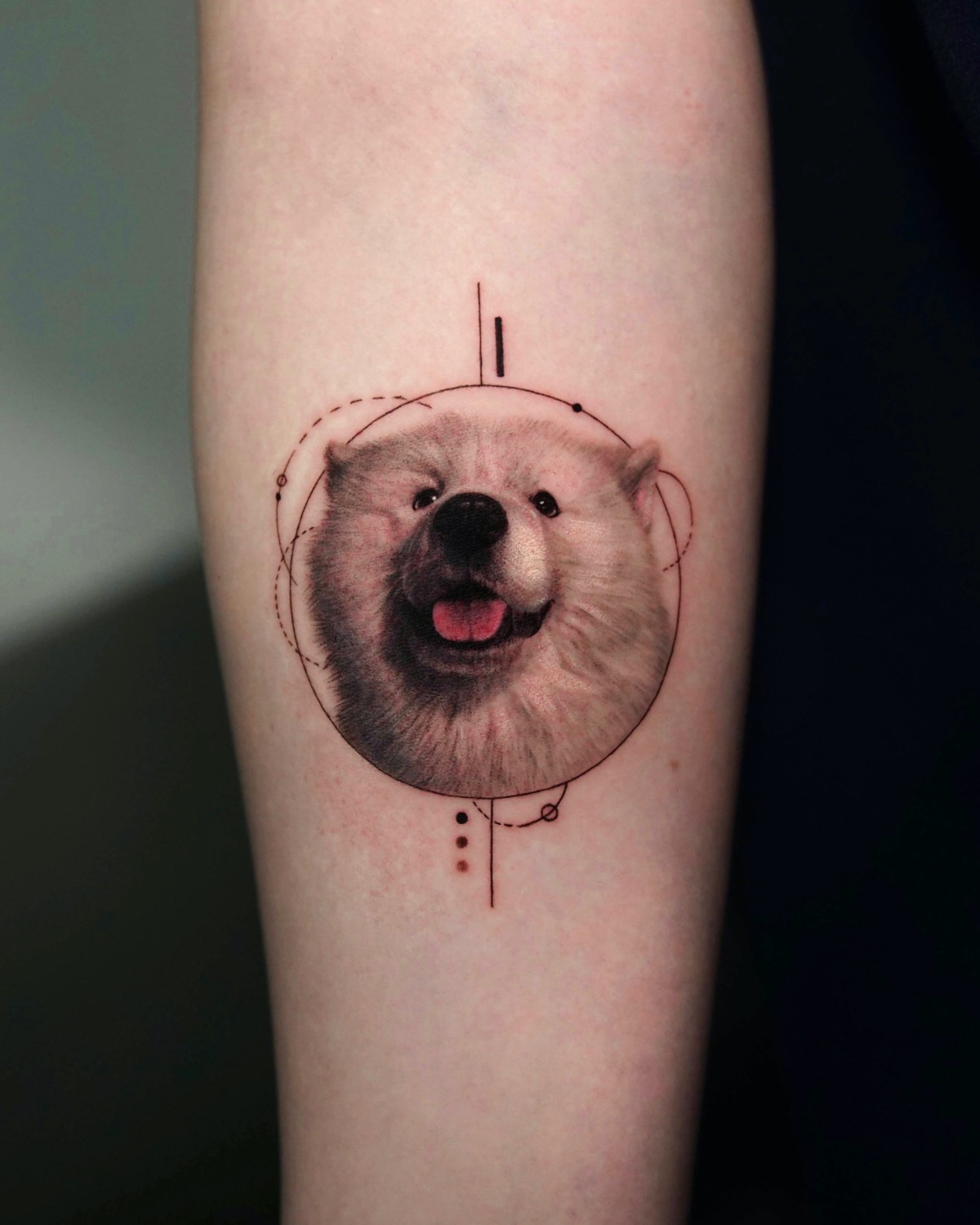 What about tattoo conventions? Do you have any experience in this field or maybe awards?
- I went to a convention in London when I had just started tattooing. It was amazing to see artists I respect and love getting tattooed in front of me. So I promised myself that I would definitely participate in a convention later. A year later, I went to a convention in China with my studio crew. I didn't win any awards, but I gained a lot of experience.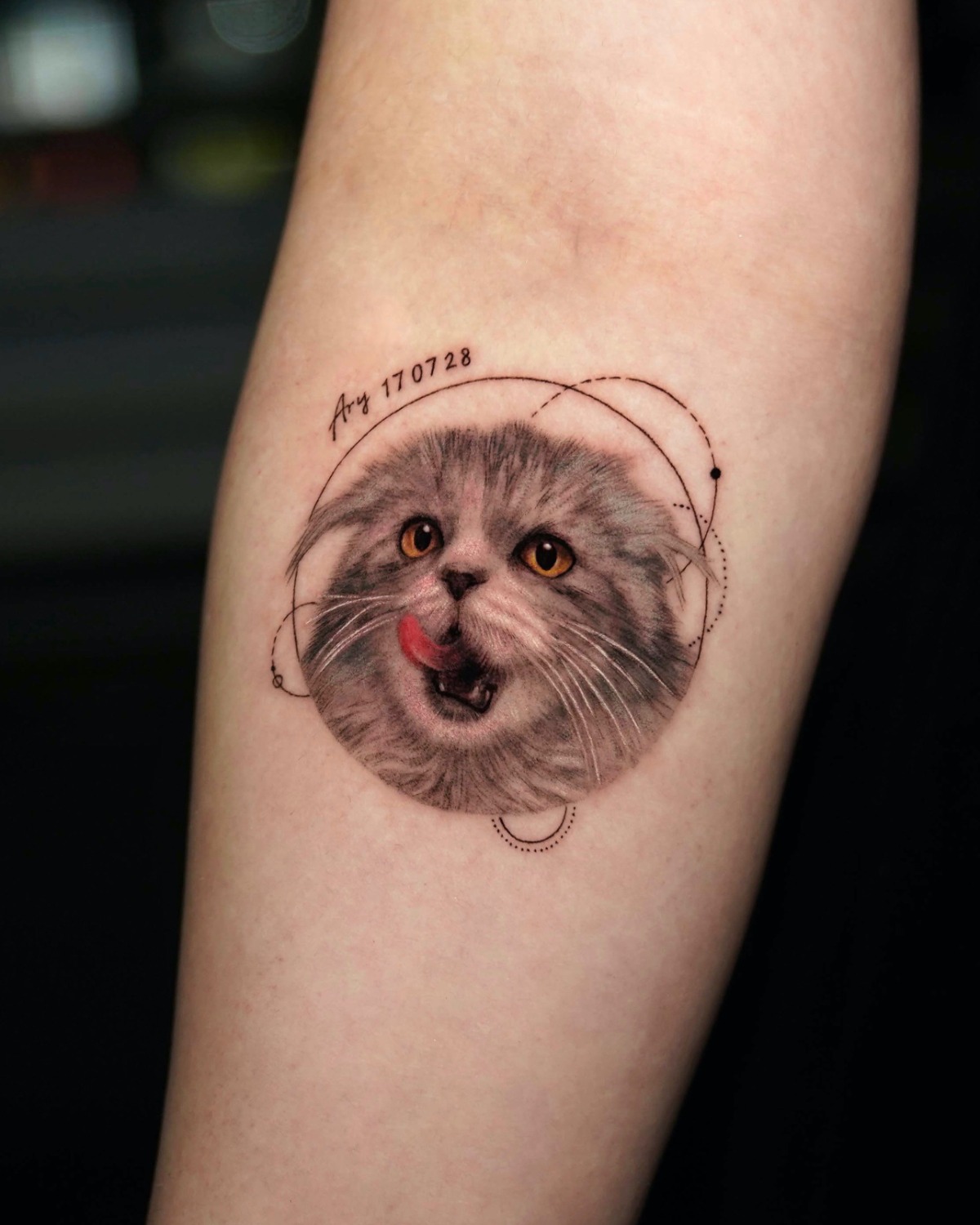 What do you do besides tattooing? And what is your main goal in life?
- Currently, I'm working on oil and colored pencil drawings to improve myself further. My goal is to develop my own style and draw my own designs. I'm interested in oil painting as well. Additionally, my goal is to travel to many countries to work and be recognized by many people!