The Path of the Storyteller - Maret Brotkrumen
Tattoo artist Maret Brotkrumen
/ Source: @lordenstein_art
Today we will introduce to you an amazing tattoo artist from Berlin, who amazed us with her fabulous and infinitely kind tattoos. Please meet Maret Brotkrumen.
The tattoo artist works in the graphics beloved by millions, however, unlike the endless colleagues who choose this style to express very aggressive plots, Maret chose the path of a storyteller.
In her works you will not meet demons, frightening ghosts or monsters from the thicket, but with a hundred percent probability you will meet heroes of your favorite fantasy, anime, good fairy tales or a reflection of someone's kind memories.
We could not pass by such an amazing artist and decided to ask her about the creative path that led her to such an unusual choice of tattoo plots.
---
Please, tell us a little about yourself. Where are you from, what did you do before the tattoo?
- I'm originally from a small town in Germany and moved to Berlin after school to study game design. Unfortunately, I never finished it due to cost and instead worked in various jobs, including a book publishing company for years. Along the way I attended a small art school and graduated as an art painter. I was in a very uncertain phase when I finally decided to take the step of learning tattooing after all.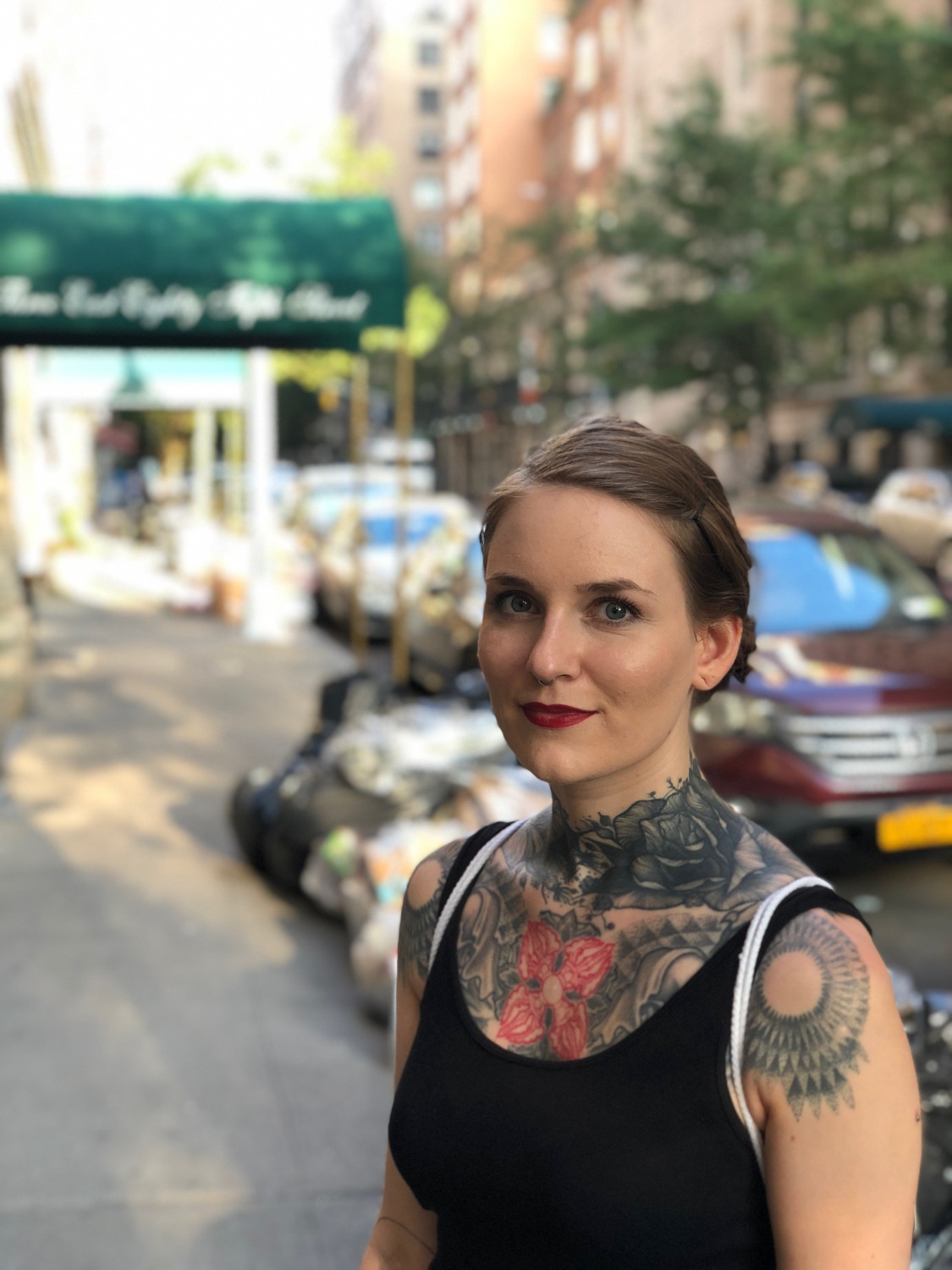 How and when did you decide to become a tattoo artist? Who taught you? How was it?
- As a kid I was obsessed with tribal tattoos and collected semi permanent tattoo stickers from music magazines. When I was 15 years old, I tried unsuccessfully for the first time to get into a tattoo apprenticeship and then it took me another 9 years to finally commit to the journey of tattooing.
Money had always been an issue as I had to pay everything on my own so I decided to give up on everything I owned and left my apartment for a small cheap room in a shared apartment to save money for my dream to come true. By then, I knew some tattoo artists personally and had helped out a few months as a store manager.
Unfortunately I never went through a real apprenticeship, but I had many different tattoo artists who have shown me individual steps and looked over my shoulder.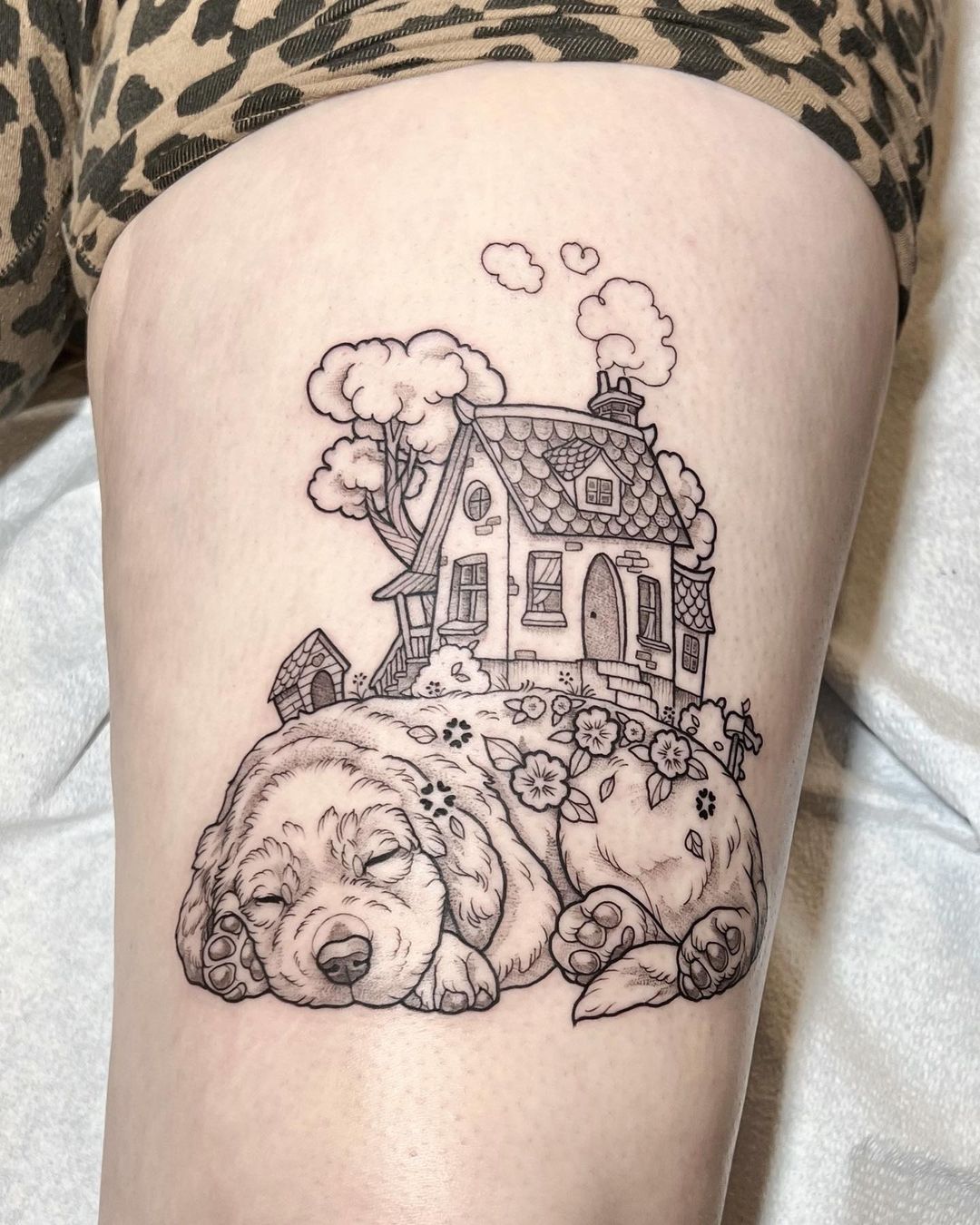 The first year was a bit chaotic, because I could only tattoo very irregularly and in different locations, mainly on friends and acquaintances. In the second year, friends of mine opened the Golden Goose Lab in Berlin and I was there from the beginning.
In 2016 I started to work at Pechschwarz Tattoo in Berlin and stayed there for several years. I learned a lot during that time as the tattoo artists there use very different styles and techniques. After the pandemic hit, I realized that I would like to work in the smaller team and left. At the moment I am working in my own small private atelier.
Let's talk about your work. What are the main features of your art, you can identify by yourself?
- Before I started tattooing, my images were often dark and full of violence. But the profession has given me support in life and since I also made inner peace with myself, my designs are almost always sweet, dreamy and sometimes melancholic.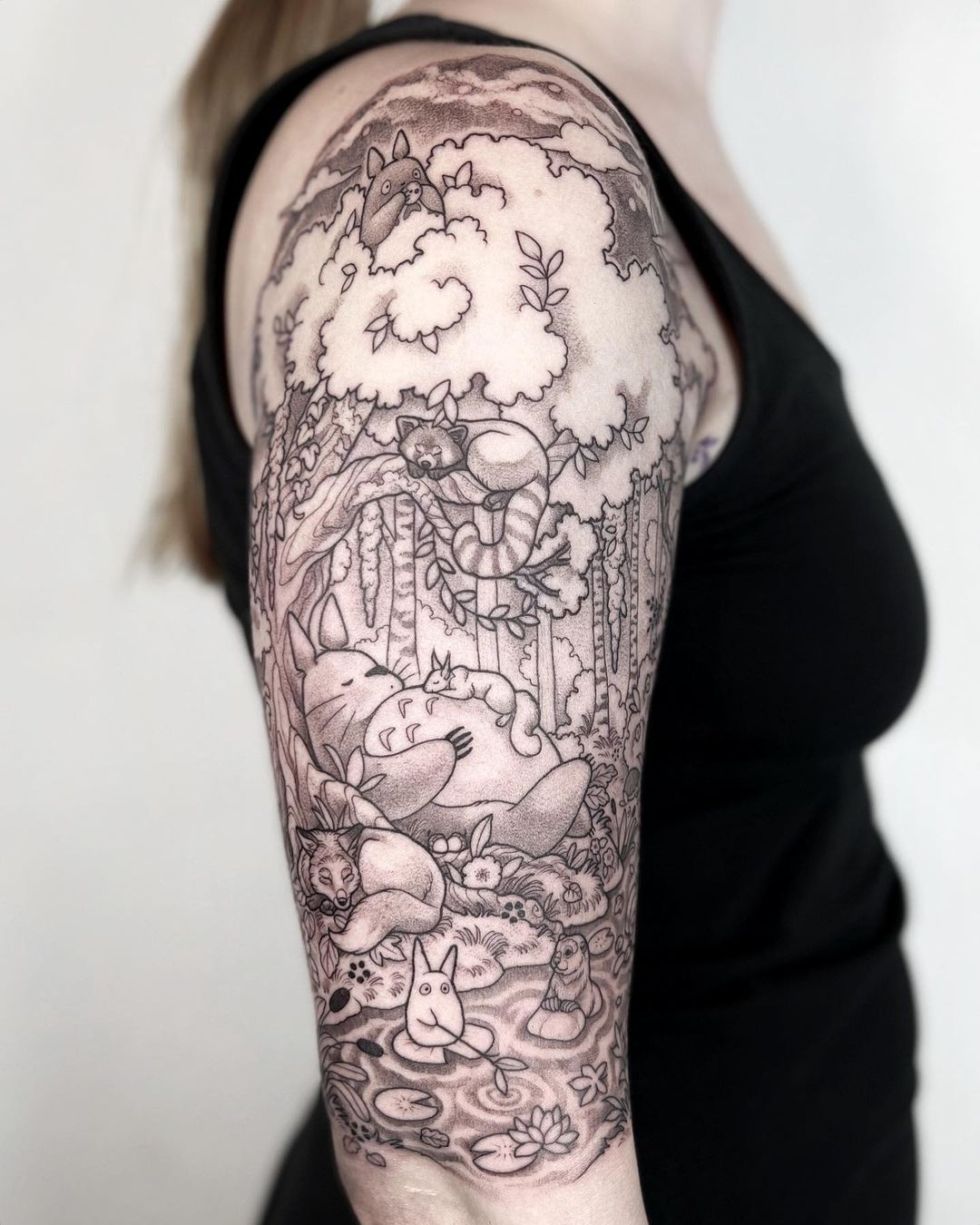 I like to tell little stories in it or hide Easter eggs. It often also represents my current mood. Also my designs incorporate my love of flora and fauna as well as my passion for Video game art and Anime! I often feel that my tattoos are very supportive and give people something positive, so I focus on more life-affirming motifs.
There is so much romance and tenderness in your work. Tell me, where do you look for inspiration?
- I like to be inspired and put in the mood by the right music or audio books. Visually, I love the artbooks of the anime studio Ghibli and the landscape depictions they contain. But I'm also very interested in independent artists from the games industry or the illustration industry. Beatrice Blue is a wonderful example, I love how she depicts plants in a simple way and yet creates such diversity.
My favorite art book in my possession is "Vania" by Vania Zouravliov. His art is quite gritty and detailed and very different from what I do in my tattoos. Nevertheless, his creativity inspires me a lot and the implementation of his works.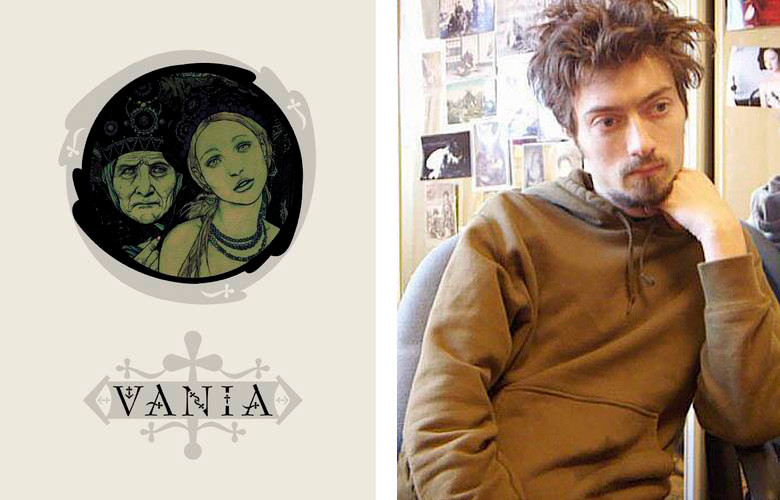 Personally, I spent a lot of time alone in the woods and meadows as a child and associate with it a certain peace and freedom, which I also like to incorporate into my designs.
You are working with a very thin line. Can you share the secret of how to make the line so smooth and clean?
- Since my motifs consist mainly of lines and a few shades, I try to always take enough time for the lines. I probably work a little bit slower than other tattoo artists. I won't let the machine run on more than 8 volts but have seen other artists running their rotary on 10 or more.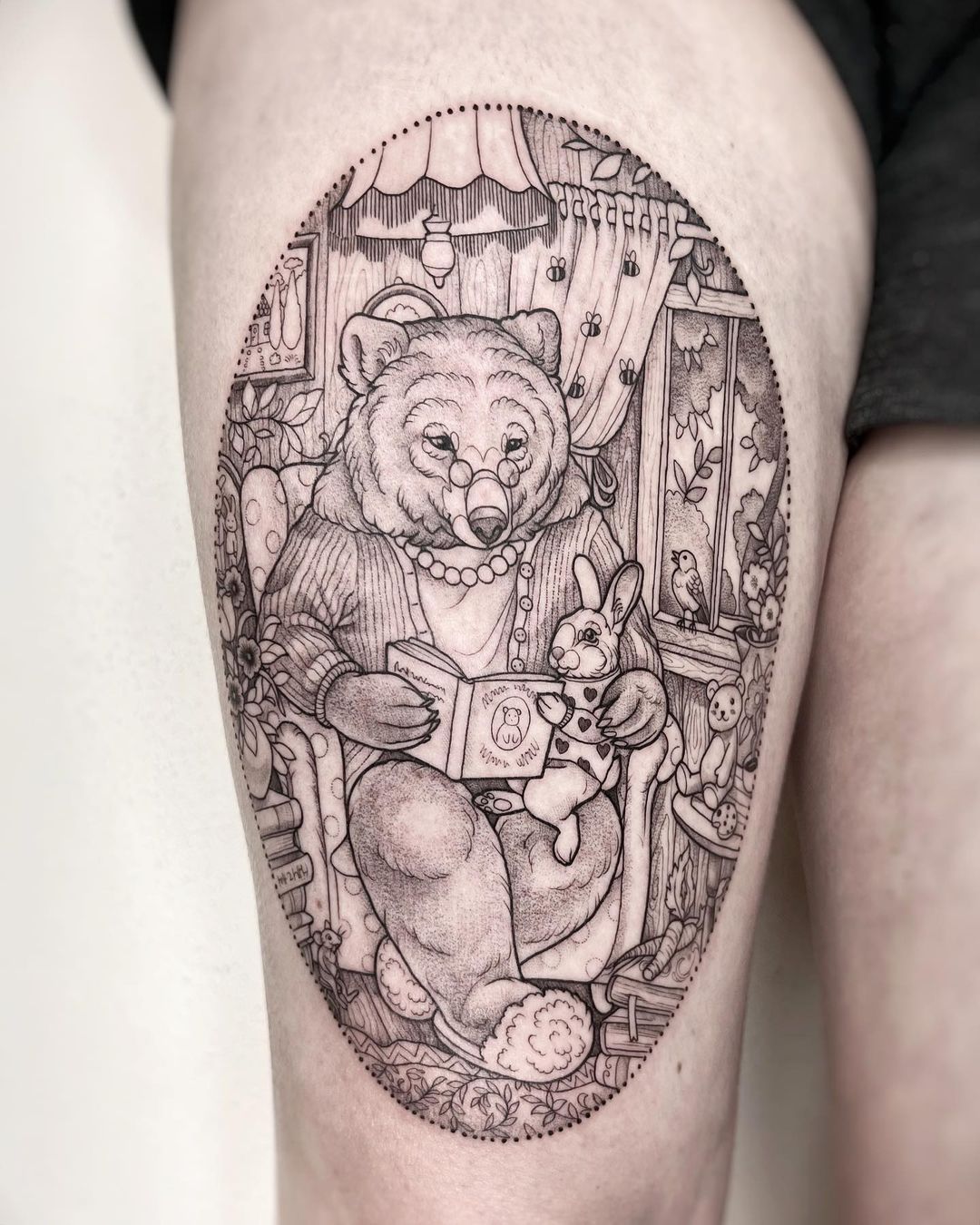 Otherwise, I think that my equipment contributes a lot to the quality. Over the years I have tried different needles and picked my favorites together. The machine, however, has been from the same manufacturer from the beginning, which I have remained faithful to this day. I started with a Cheyenne HAWK Thunder and have been very happy with the Cheyenne HAWK Pen for over 5 years.
How do you transform a client's ideas into a tattoo?
- I always need some kind of directive from the customer, even if it's just keywords. Then I actually get an idea pretty quickly and share it with the client so they can decide for or against it, or provide further input.
I can work best when people don't send me pictorial examples of other artists, as they often block me in my mind. Then I start to make a short sketch and sometimes I search on Pinterest for similar designs.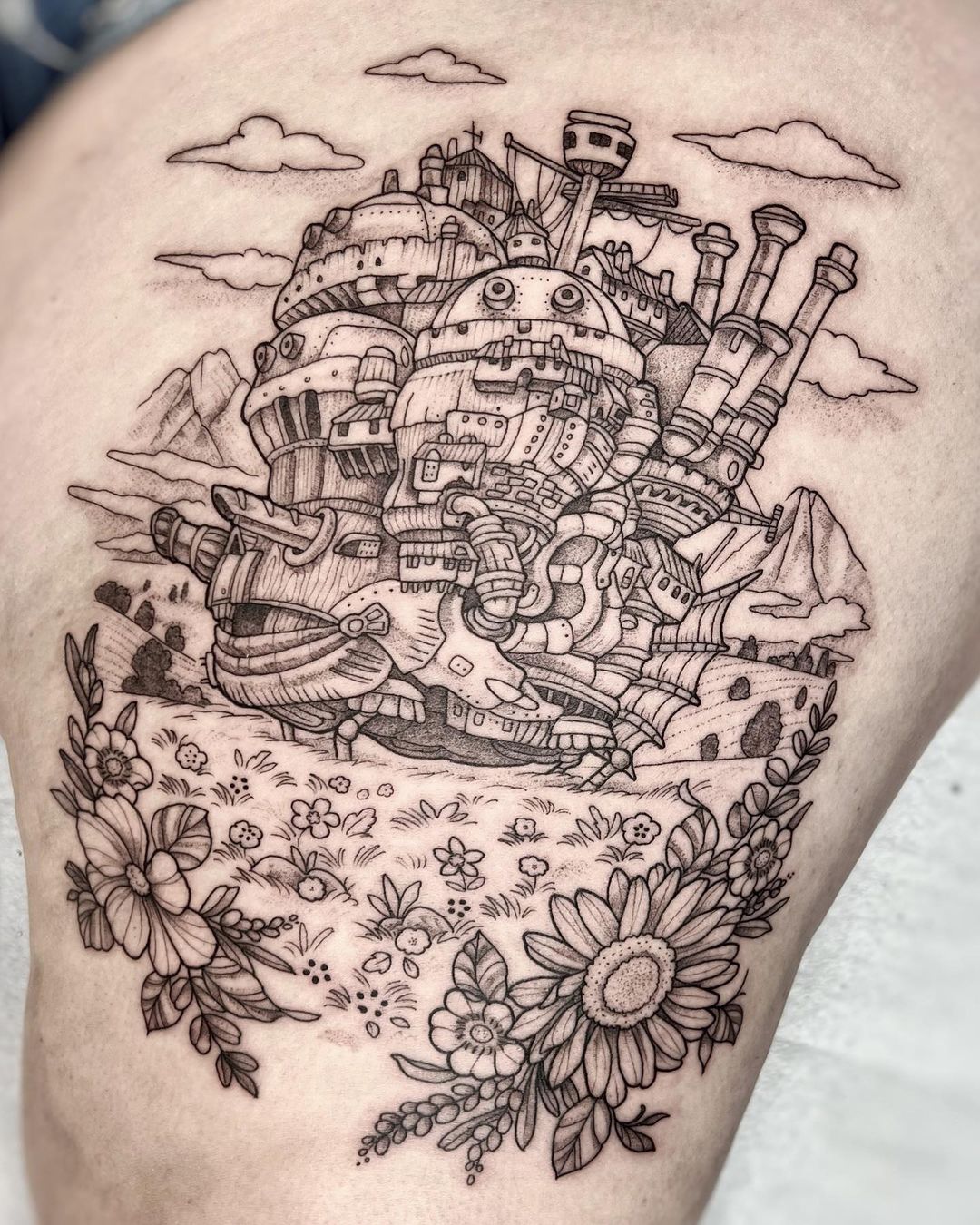 However, I am only interested to see what already exists in order to design something new, as different as possible. Otherwise, I avoid Pinterest and am not really happy when someone uploads my work there without being asked.
After the first composition sketch, the detailed elaboration begins. For this, I often look at plant and animal photographs and anatomy examples in order to depict everything correctly, or I search my own photo database for examples.
Do you have any favorite tattoo projects? Can you tell us about them?
- I think my most favorite projects are the ones where I had the most freedom. They could either be flash that I drew out of a feeling or mood or projects with a lot of freedom given from the client.
This one for example is a design that I made during the first Covid lockdown. I just felt melancholy and peace and transferred it into an image which later got chosen by a person who might feel the same way.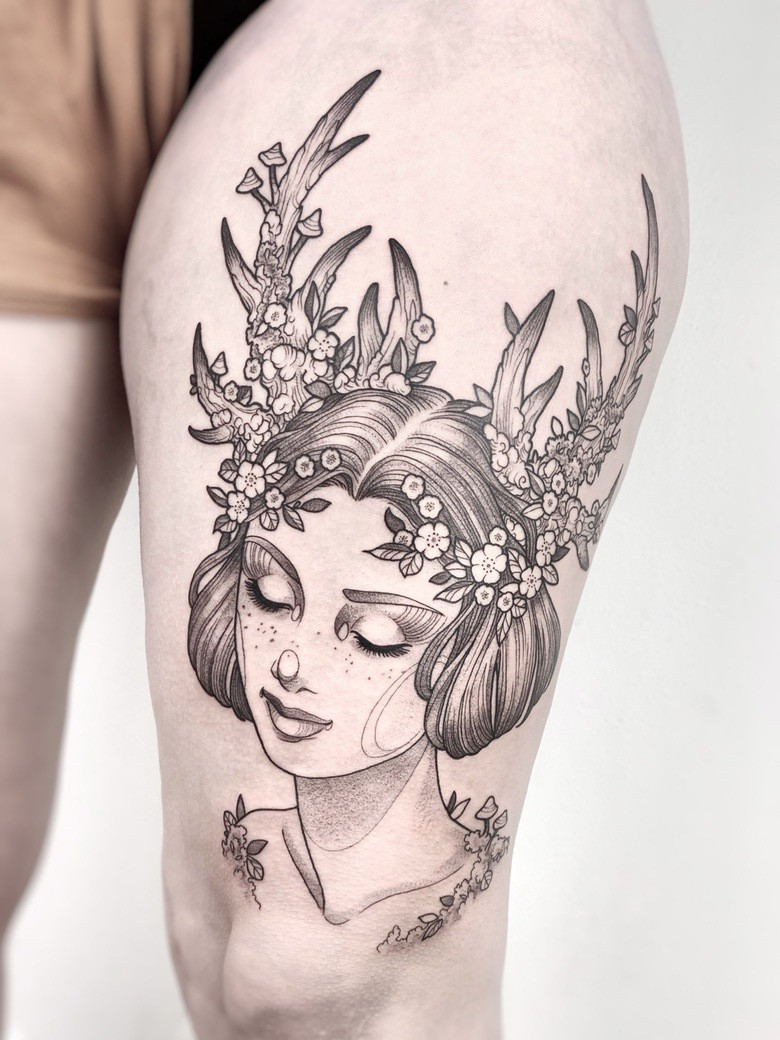 This design is still one of my favorites because I was able to design a peaceful landscape including elements and animals I like and it just represents my work in a very accurate way. My customer loves nature as much as I do and I just felt a strong connection and trust in what I am doing, which gave me confidence for the design!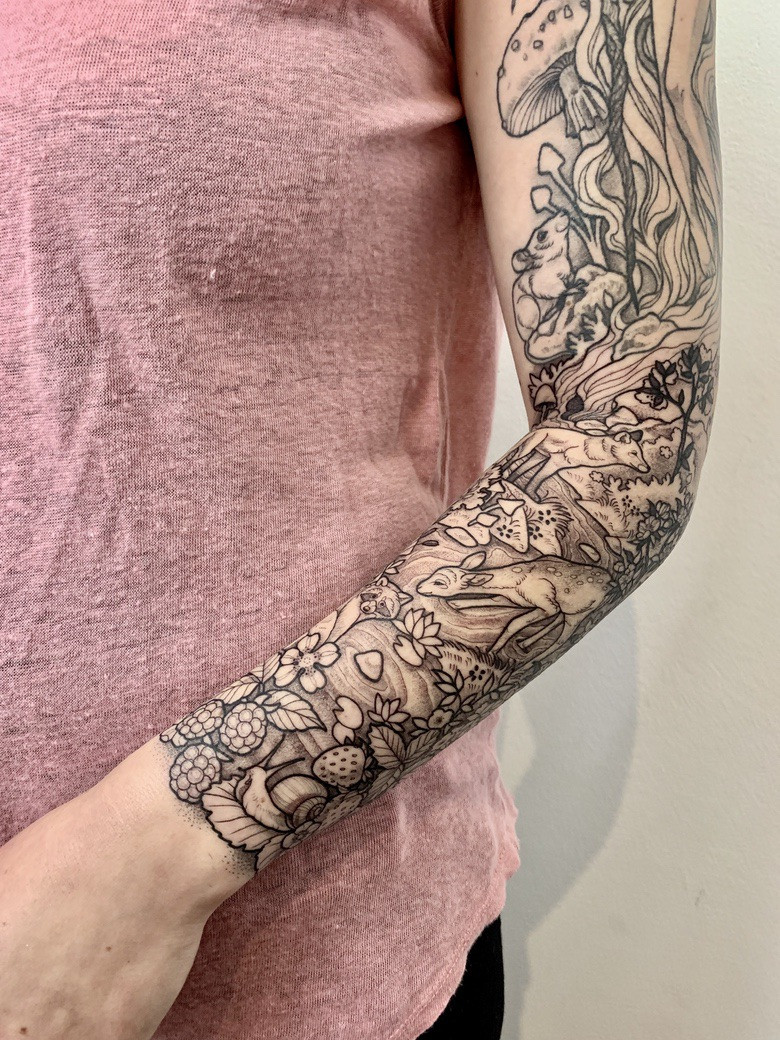 But I also love simple, smaller designs where less is more, like this hobbit house: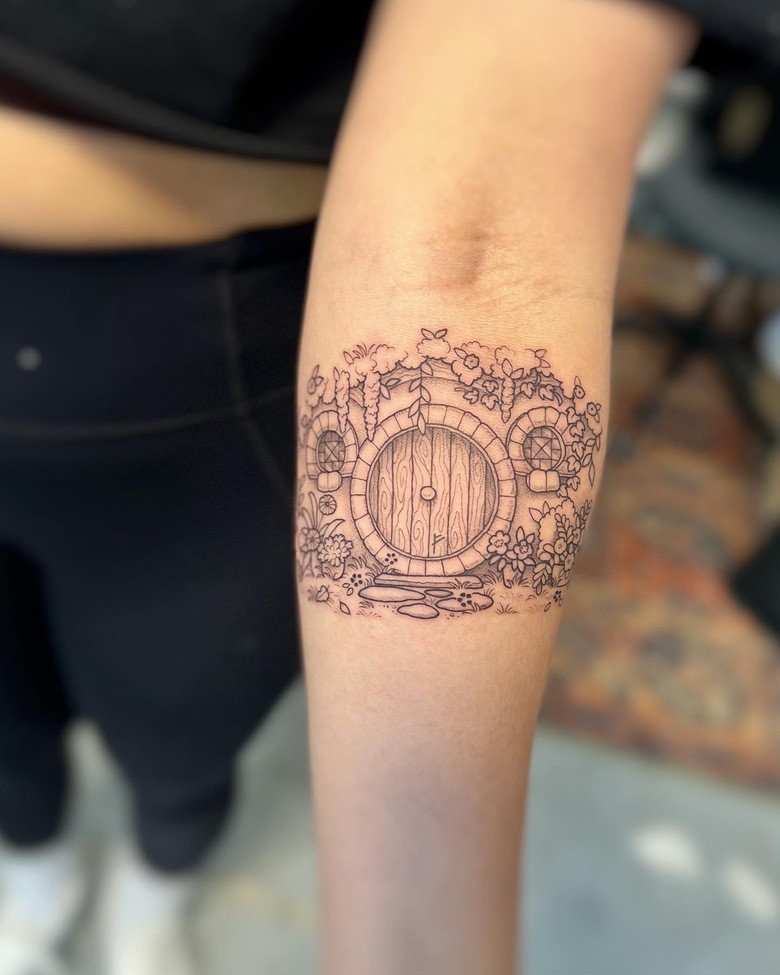 Who are your clients? Can you highlight something in common among them?
- My clients actually almost all have something in common, because in most cases they come from very social professional groups or are committed to their environment in some other way. I am always very interested in the person and enjoy learning more about them during the session. And all of them are mostly united by their love for animals or nature.
Tell me about the place where you currently work.
- At the moment I work in my own small private studio in Berlin without other tattoo artists. I share the space with a friend who bakes vegan cakes and has set up a kitchen in the room next door. It always smells wonderful like pastries. I named my studio "Capsule 3" after the capsules from the anime Dragon Ball.
A capsule can theoretically contain anything from a rice stove to a house, and my studio contains everything that is important to me. It's full of childhood memories, art and books, among other things, so I felt the name was very fitting.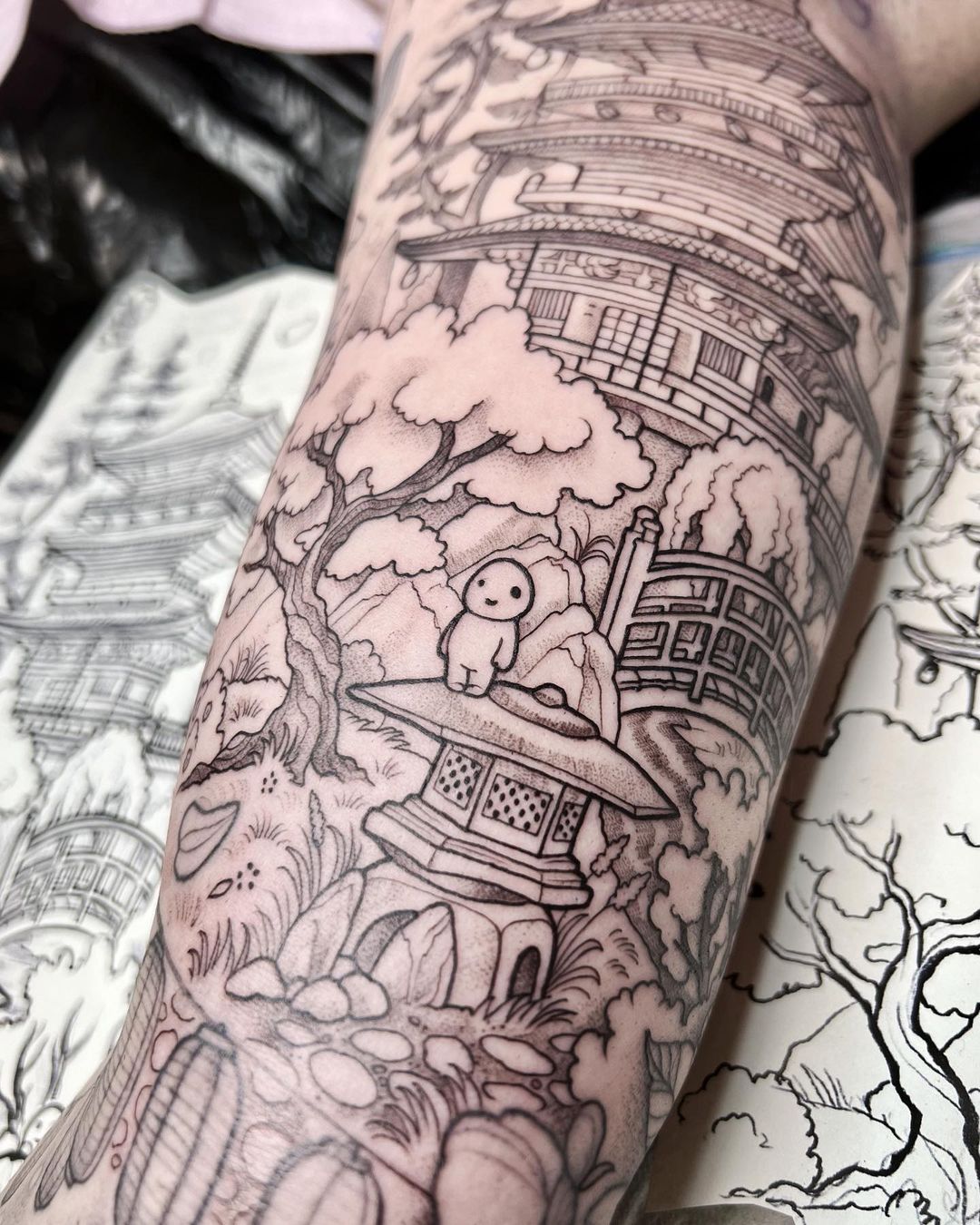 Do you participate in conventions? Do you have awards from tattoo festivals?
- I don't participate in conventions but would love to do that in the future. I felt like Covid hit at a point in my life when I felt ready to attend more events in the tattoo industry. I also don't have awards.
Where can we see you in the near future?Do you have any plans that you would like to share?
- I would like to work more on prints and also Art besides Tattooing. I have an education in Oil Painting and do miss working with that medium sometimes. On the other hand I would like to travel more and tattoo in different places around the world to learn from other artists and to see their way of working in this complex industry.