Lettering tattoo style - Calligraphy Experience in modern tattoo
Lettering Sleeve tattoo Tattoo artist Stanislav Gromov
Lettering - a novelty or a reworking of past experience? It is currently one of the most popular tattoo styles. Lettering is calligraphy in a tattoo, and this is literally an art of creating beautiful tattoo inscriptions.
A LITTLE HISTORY
Almost everyone who has ever paid attention to tattoos is familiar with a variety of tattoo inscriptions. For example, in the 90s of the twentieth century, it was the inscriptions that were essentially the personification of tattoo. From under the hands of tattooers, unexhausted by creativity, came orderly rows of "Veni Vidi Vici", "Per aspera ad astra" and other wonderful phrases in Latin, almost sunk into oblivion now, but so alluring in its sophistication.
An alternative at that time were also images of Hieroglyphs from Chinese or Japanese, and sometimes both combined, because no one at that time knew for sure what this or that symbol meant, hence the endless memes on the Internet about "pea soup" on the shoulders of very brutal men.
A little after there is the time of Google translator and all the upset ones went to cover-ups. There was some calm. But it was interrupted by the coming era of design.
LETTERING IN MODERN TATTOO
Tattoo artists of the new era brought a completely new artistic meaning to the inscriptions tattoos. Transferring calligraphy to tattoo step by step, they created the lettering that we know now.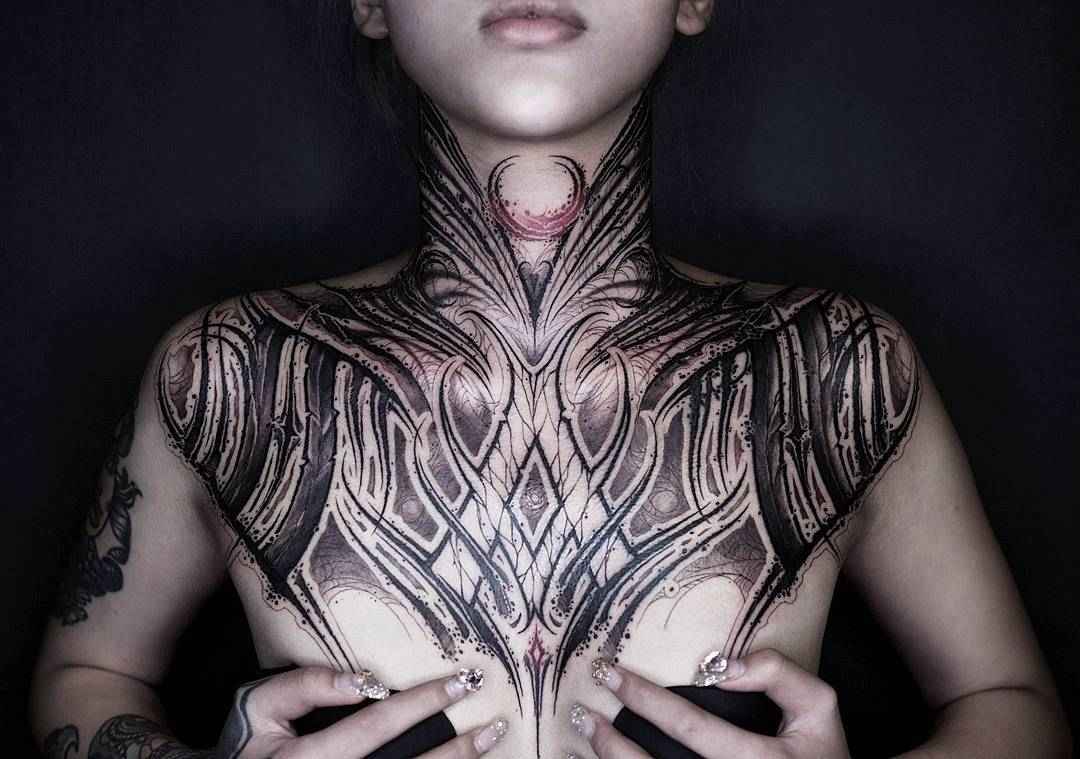 LETTERING STYLE FEATURES
Modern tattoo lettering is distinguished by the construction of multidimensional images using letters drawn in an exceptionally unique author's font. Endless circles, triangles, squares, turning one into another spirals - all this gives a stunning visual effect. In its form, this is a combination of several styles at once: calligraphy and ornamentalism. It is stylish, daring and allows you to express your thoughts and feelings in a simple and familiar form of inscription, but hiding from prying eyes, using design solutions and hard-to-read fonts.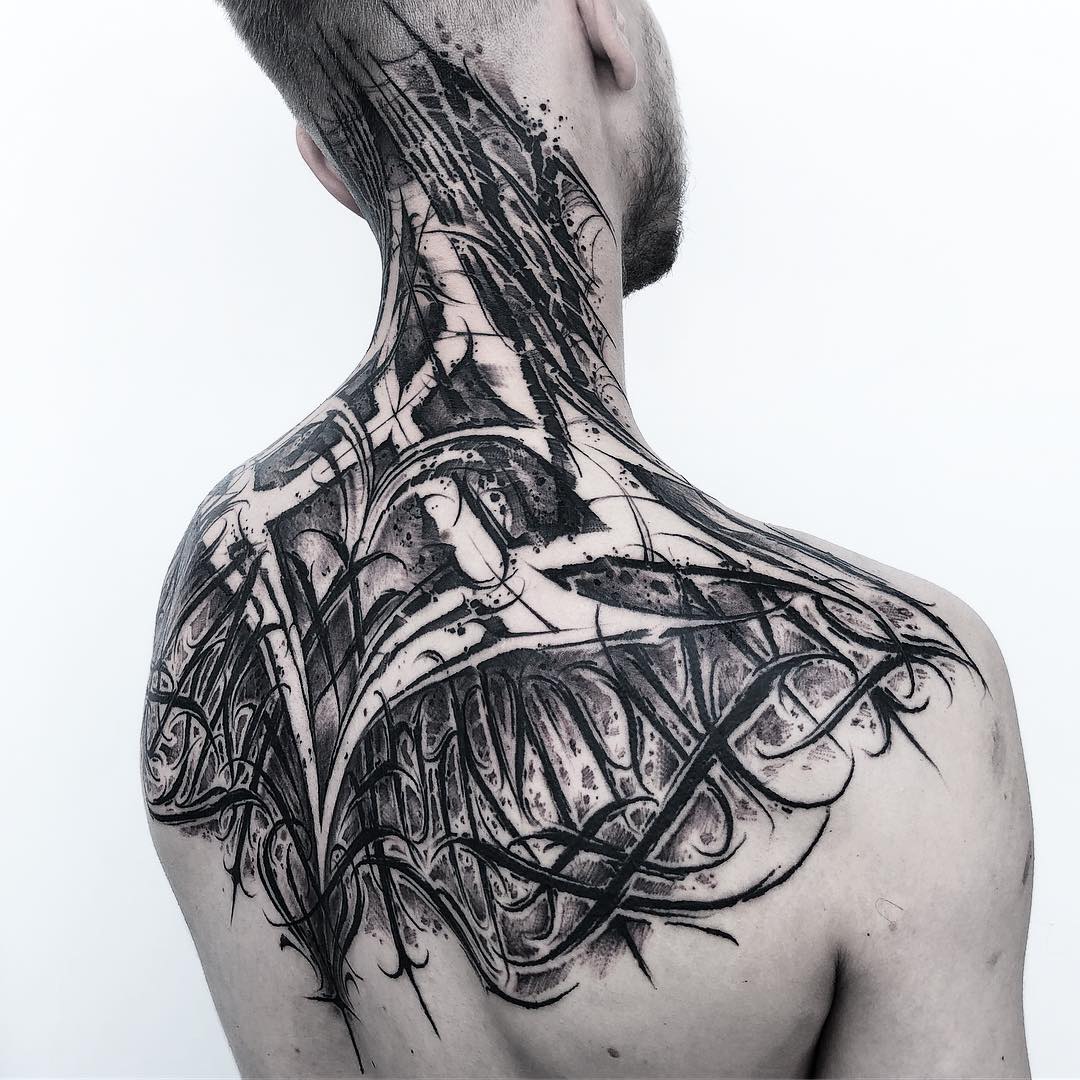 LETTERING TATTOO PLACES
Lettering has no boundaries in places of application. It can be either a back, an arm or a leg, or a head. It all depends on the design and artistic abilities of your tattooist. Lettering also covers scars well and is often covered-up old unsuccessful works.
Lettering tattoos look great on arms, legs, backs and chests. More and more often, tattooers present to our attention works on necks and even on heads.
Also in this type of tattoos there are no gender restrictions. Both on brutal men and delicate girls - lettering organically fits into any anatomy of the human body.
One condition - lettering loves scale. Large-scale works really change the appearance of the wearer, as it should be given the influence of ornamentalism on it.