Lettering tattoo style - Calligraphy Experience in modern tattoo
Lettering Sleeve tattoo Tattoo artist Stanislav Gromov
Lettering - a novelty or a reworking of past experience? Currently, lettering is one of the most popular tattoo styles. Essentially, lettering is calligraphy in a tattoo, involving the art of creating beautiful tattoo inscriptions.
A LITTLE HISTORY
Almost everyone who has paid attention to tattoos is familiar with a variety of tattoo inscriptions. In the 1990s, inscriptions were essentially the personification of tattoos. From the hands of tattoo artists came orderly rows of "Veni Vidi Vici", "Per aspera ad astra", and other wonderful Latin phrases that are almost forgotten now but were alluring in their sophistication.
An alternative at that time was also the use of hieroglyphs from Chinese or Japanese characters, sometimes even combined. However, at that time, no one was sure of their exact meanings, which led to endless memes on the internet about "pea soup" on the shoulders of very brutal men.
Afterward, the era of Google Translate arrived, and many people had to cover up their tattoos due to inaccurate translations. There was some calm, but it was interrupted by the coming era of design.
LETTERING IN MODERN TATTOO
Tattoo artists of the new era brought a completely new artistic meaning to tattoo inscriptions. They began to transfer calligraphy to tattoos, step by step, creating the lettering that we know today.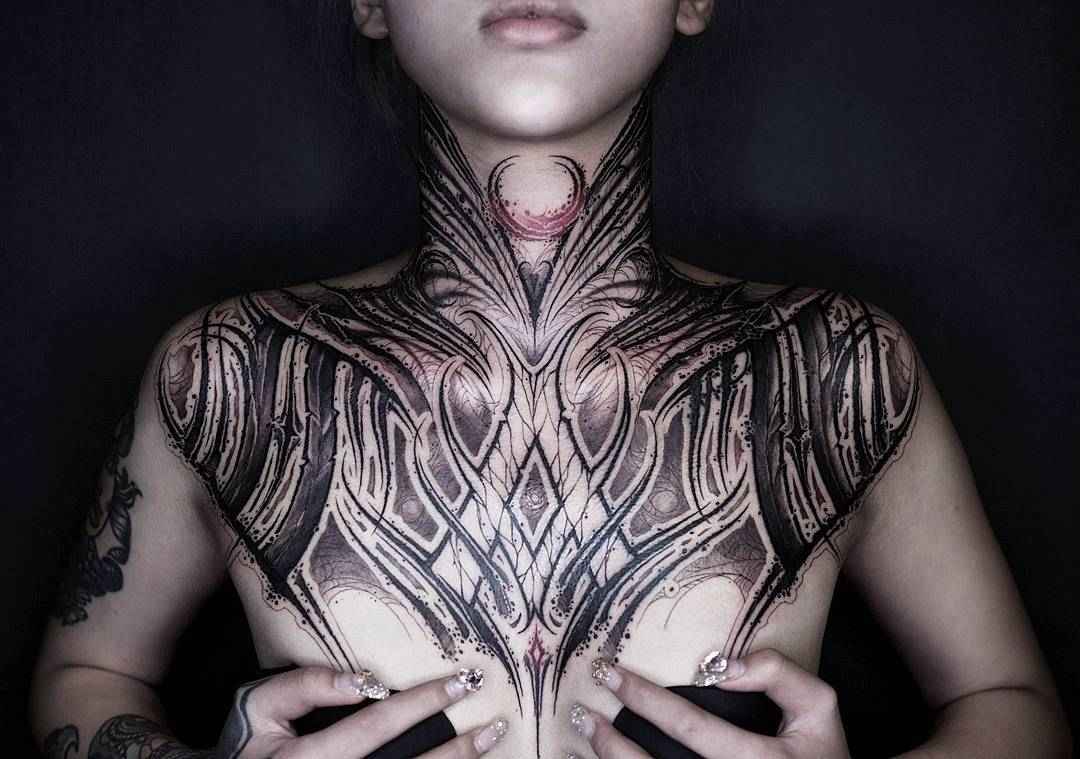 LETTERING STYLE FEATURES
Modern tattoo lettering is characterized by the construction of multidimensional images using letters drawn in a unique author's font. Endless circles, triangles, squares, spirals that blend into one another, all of which create a stunning visual effect. Lettering combines several styles, including calligraphy and ornamentalism. It is stylish, daring, and allows for the expression of thoughts and feelings in a simple and familiar form of inscription while hiding from prying eyes with hard-to-read fonts and design solutions.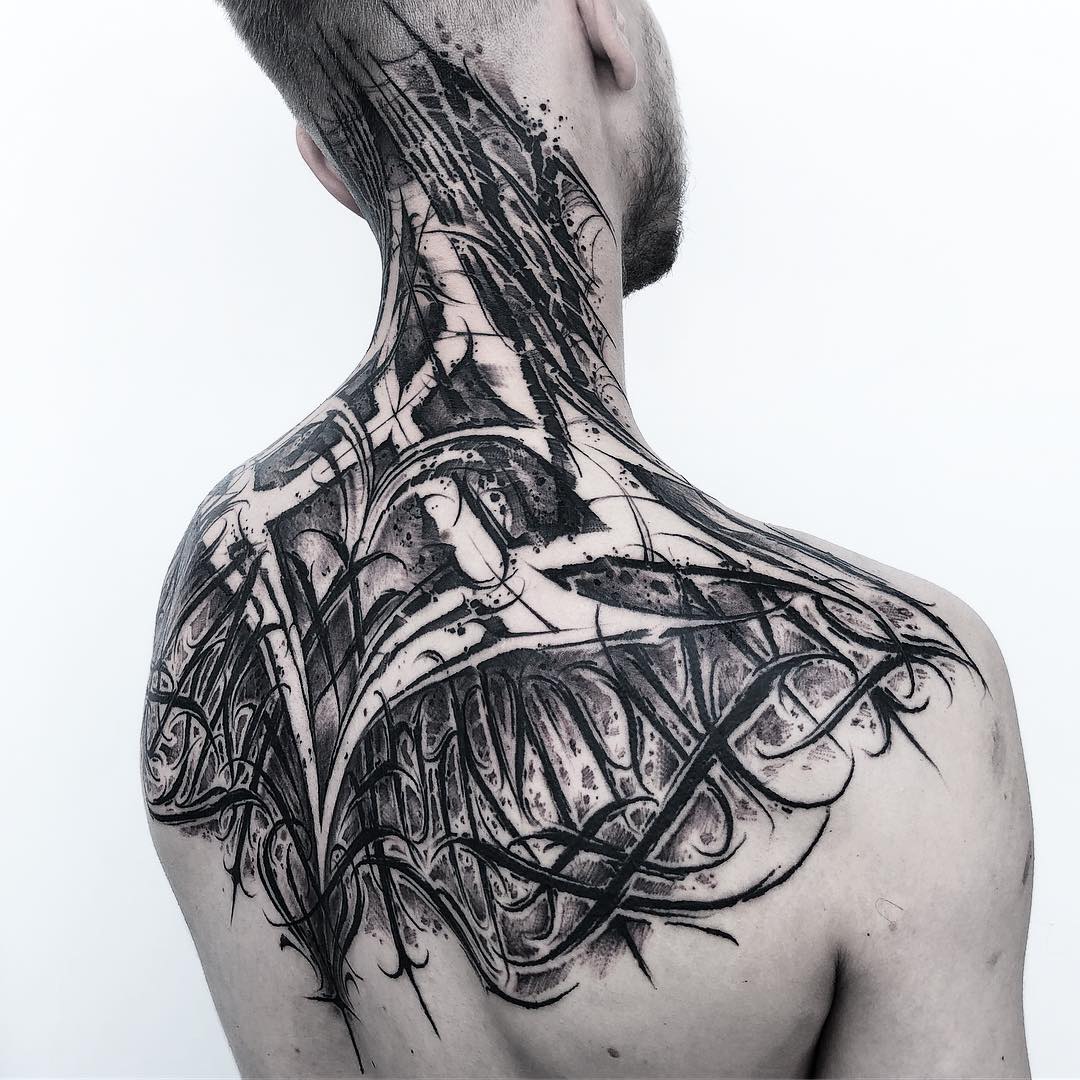 LETTERING TATTOO PLACES
Lettering has no boundaries in terms of placement. It can be applied to the back, arms, legs, or even the head, depending on the design and artistic abilities of the tattoo artist. Lettering tattoos can also effectively cover up scars or old, unsuccessful tattoos.
These tattoos look great on various parts of the body, such as the arms, legs, backs, and chests. More and more tattoo artists are presenting works on necks and even heads. There are no gender restrictions for lettering tattoos; they organically fit into any anatomy of the human body.
However, one condition for lettering tattoos is that they favor scale. Large-scale works can truly transform the appearance of the wearer due to the influence of ornamentalism.