American traditional tattoo on Chinese streets by Haiwei Tai
Tattoo artist Tai Haiwei
/ Source: @50tattooing
The traditional American tattoo is a classic that has not gone out of fashion for the second century. Tattoo artist Haiwei Tai chose this bold style to help popularize traditional American tattooing in China and beyond.
He was born and raised in Pingliang in Gansu Province, in northwestern China. Now the tattoo artist works in his private studio Sick Rose Tattoo in Shanghai, which he opened back in 2014.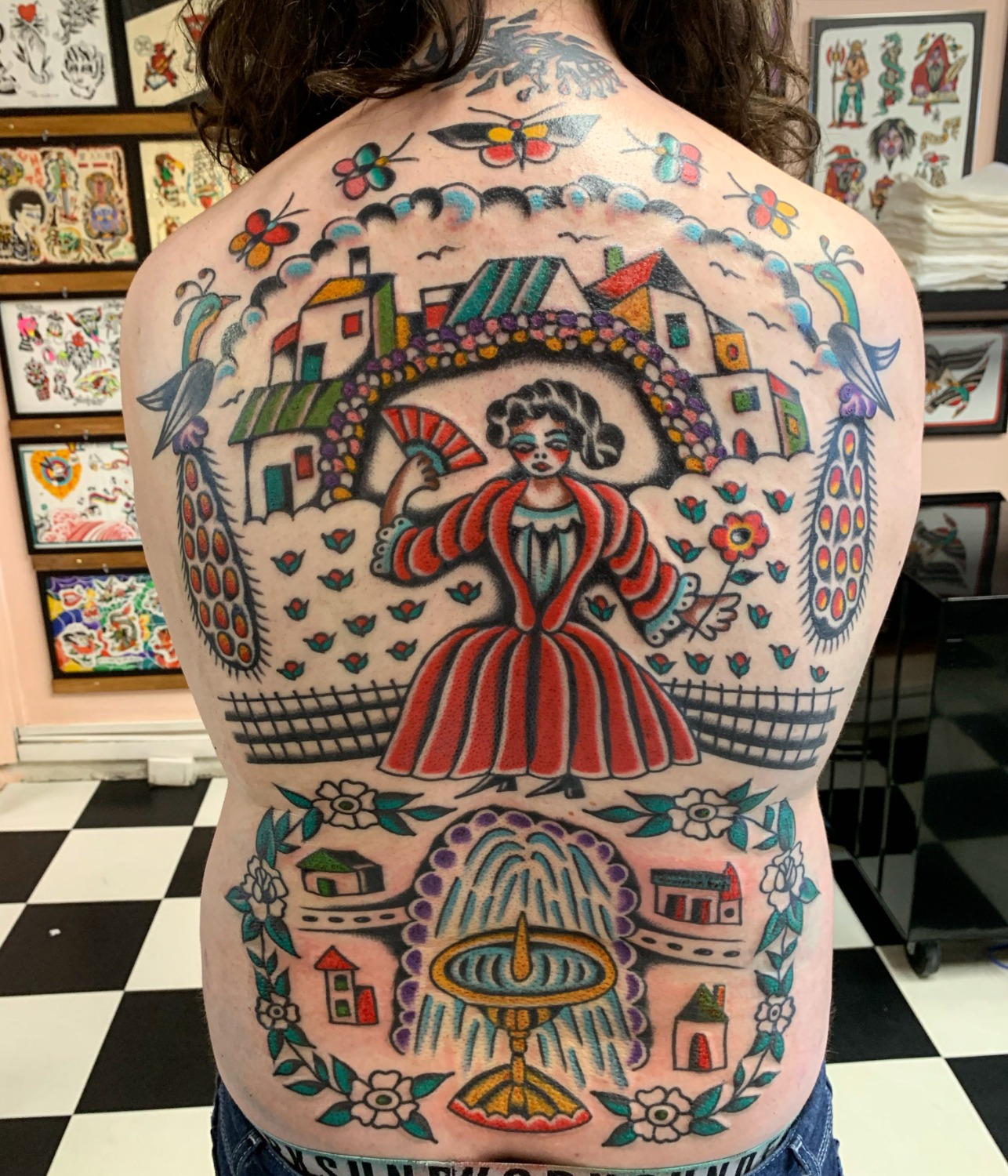 Tattooer, although he did not receive a special art education, loved to draw from childhood. In order to study the technology of tattooing and drawing, the artist traveled a lot and visited various studios, where he could gain experience from his colleagues.
«In 2016, I was invited to participate in the Nepal Tattoo Exhibition and worked as a resident tattoo artist at the Bangkok tattoo shop — Common Ground Tattoo. In 2018, I stayed in Melbourne tattoo shop Goodluck Tattoo and Love Tattoo Parlour, Geneva tattoo shop Nuitnoire Tattoo, and Milan tattoo shop the Black Pearl Tattoo», - artist said.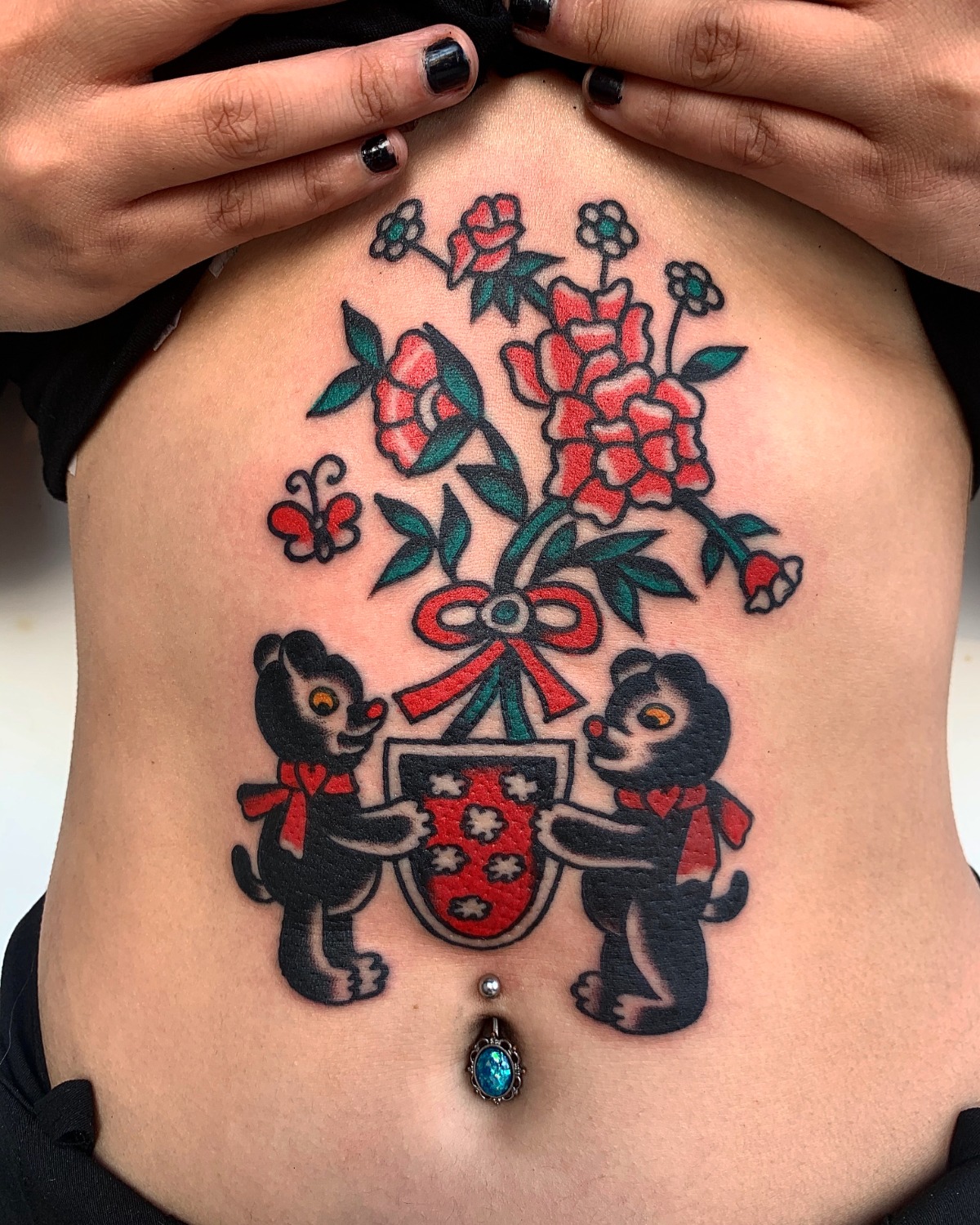 In 2019, the tattoo artist joined Melbourne's famous Love Tattoo Parlour, and worked there for one year. Later he returned to Shanghai to continue working at his personal studio and in 2020 stayed at Wild Rose Tattoo, a well-known Korean tattoo parlor.
«I don't think the requirement of becoming an excellent tattoo artist is whether you have received formal art education or training. Talent is very important, but what's more important is whether you have your own ideas and style you want to adhere to, and the desire to continue to learn and work hard», - Tai says.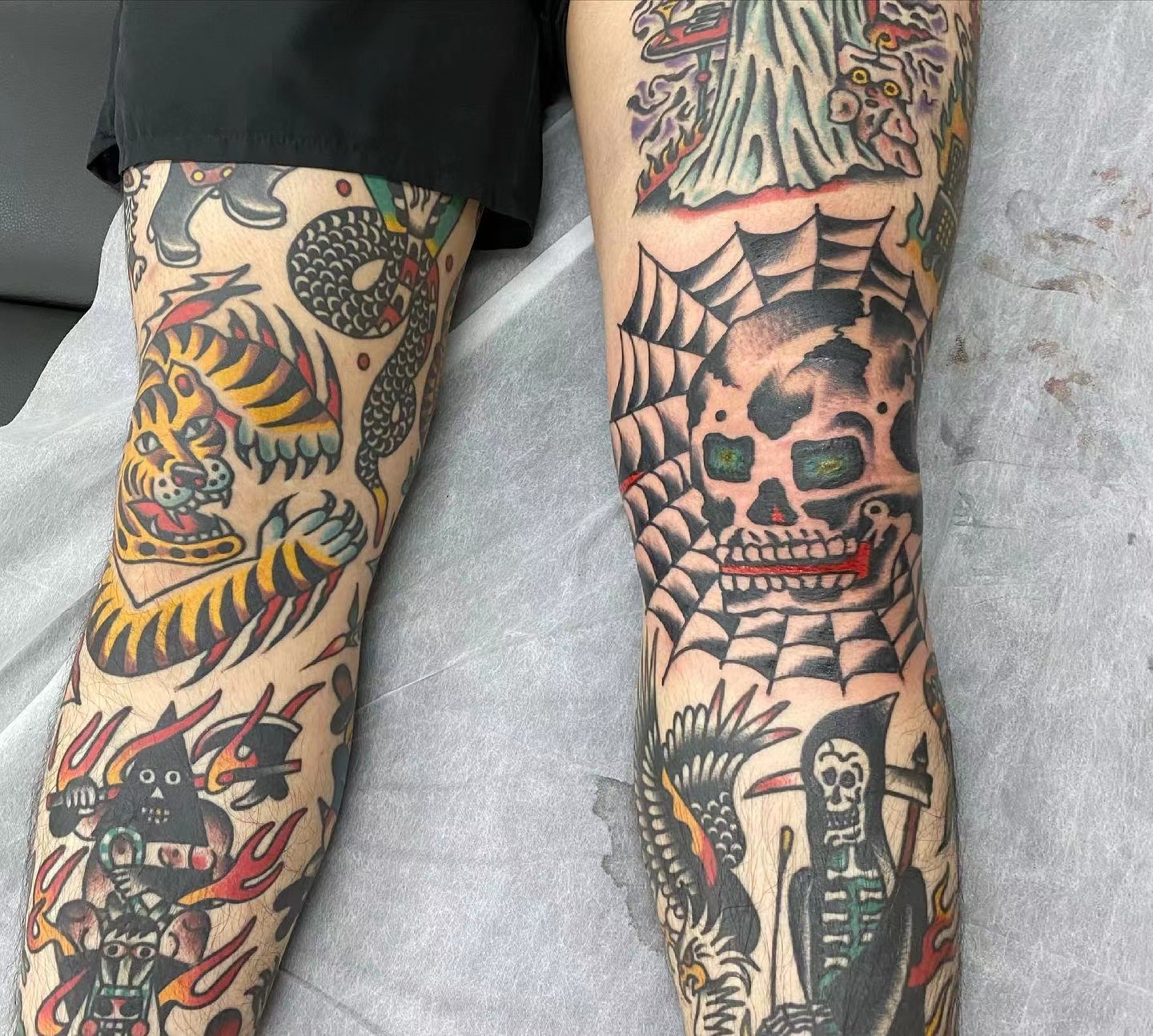 The tattoo artist believes that precisely because he did not receive a traditional art education, his style will not be limited by any rules, and he will be able to freely and easily express his ideas and reflect his inspiration through his art.
«I was fond of American retro style since I first contacted with tattoo. I like rough and simple design manner. In China, pure American traditional style tattoos are rare, so I have been learning it for many years, committing to developing American traditional style tattoo works, and doing tattoos that belong to Chinese streets without being separated from American culture», - shared the artist.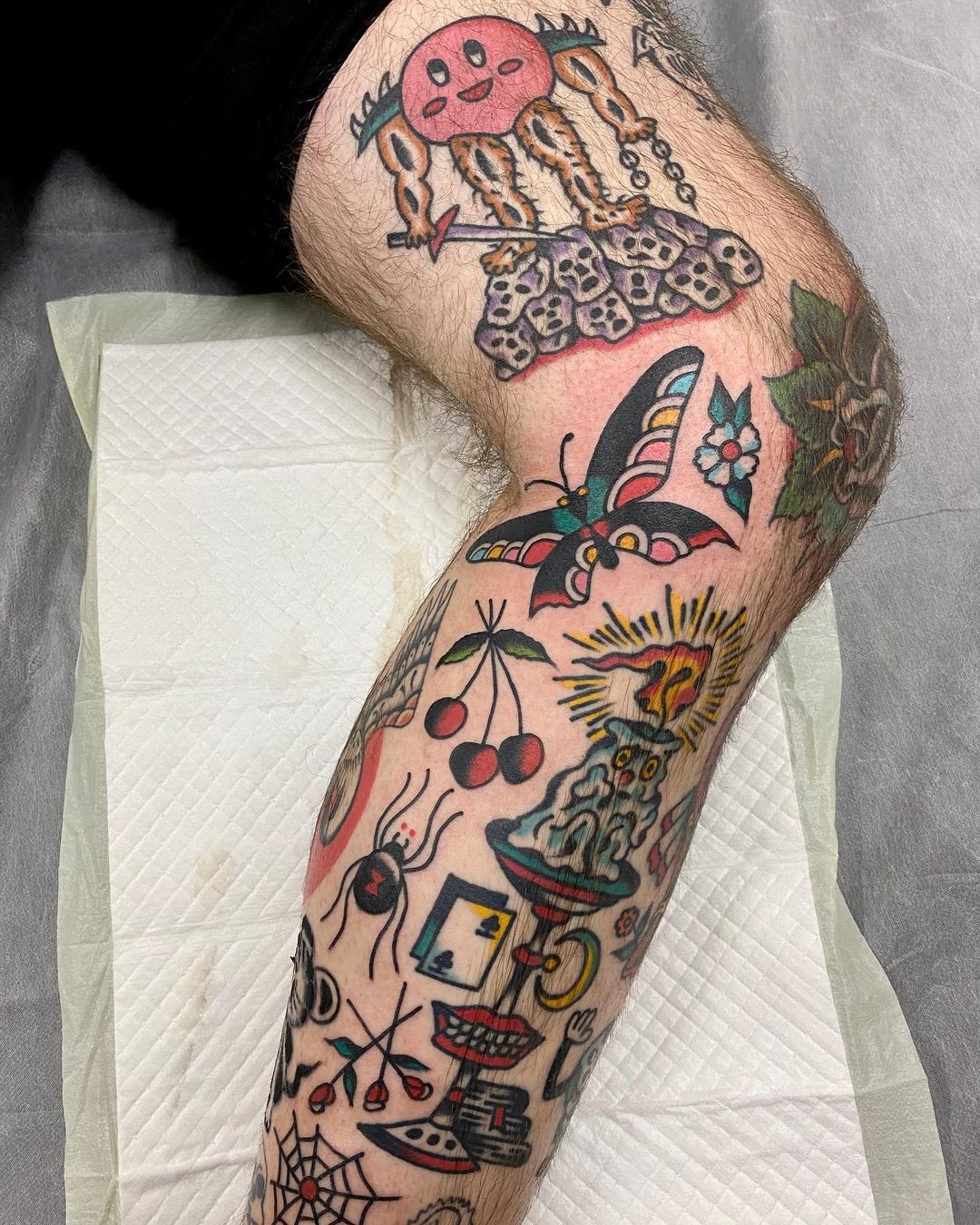 According to Tai, he often adds various ideas from life to his tattoos, making the tattoo design more lifelike. It can be any scene or phrase from life that inspired him.
Despite another wave of the pandemic in Shanghai, the tattoo artist managed to put the time spent in isolation to good use. He could not work in a studio and take clients, so he decided to pay close attention to the creation of new tattoo designs.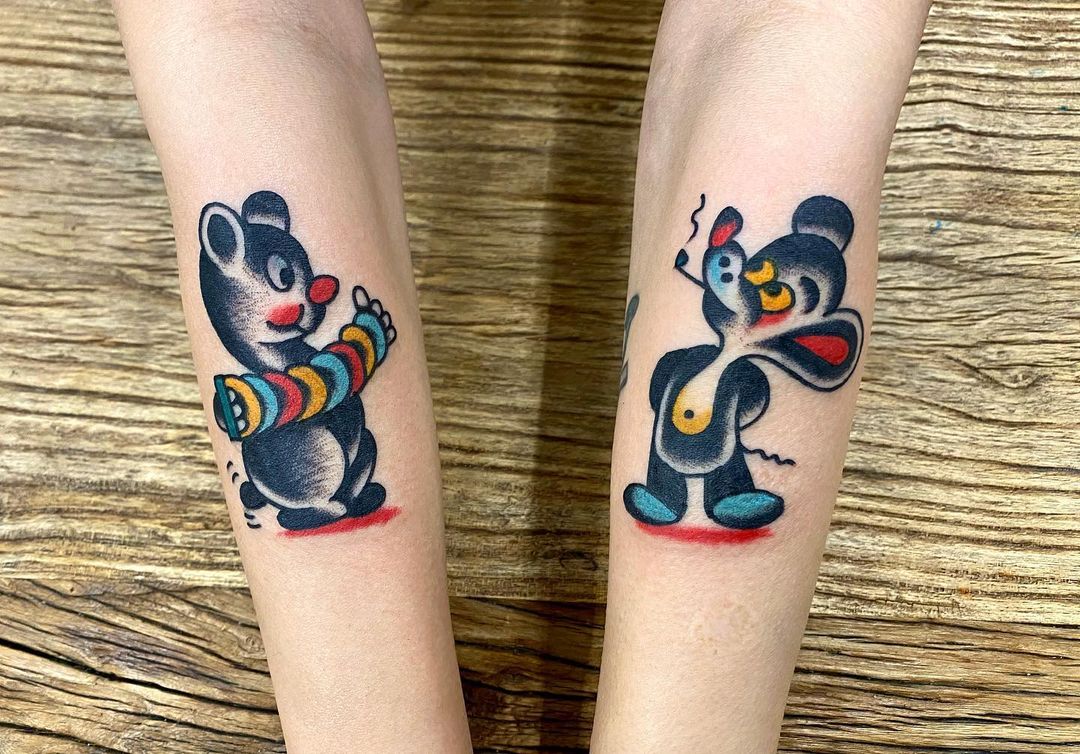 Now almost 20,000 fans of traditional American tattoos follow Tai's portfolio on Instagram, and it is good client reviews and compliments from people from all over the world that make him truly happy.
«I like the profession of tattoo artist very much, which makes me know people from different industries and countries. Seeing my work recognized and respected can make me happy all day. There are many guests looking for me to do the tattoo for them and they let me do it at will. I feel they trust me so much, and I will also try my best to repay them with the perfect tattoo works.», - told us Tai.