Creativity and Altruism of Megan Wood
15 / 01 / 2019
Yaroslava Green
Tattoo artist Megan Wood
/ Source: @rosenoirstudio
Today we want to introduce to you an artist who is paves the way of her life not only through creative thorns, but also through altruistic help to people who have fallen into real trouble!
Please meet - Megan Wood.
Megan was interested in art from her childhood and she always knew that she wanted to connect her whole life with drawing. Over the years, the craving for art has grown into a real passion! She went to art school studying fine art with emphasis in painting and drawing, and after, in 2010, tattooing came into her creative life. It was the moment when the desire to connect her life with the visual arts took the form of a specific profession! After a short mentoring by an established tattoo artist, Megan continued her independent study of tattooing and during 8 years she has become a real professional. In addition to artistic tattoos, Megan is also a certified permanent makeup specialist.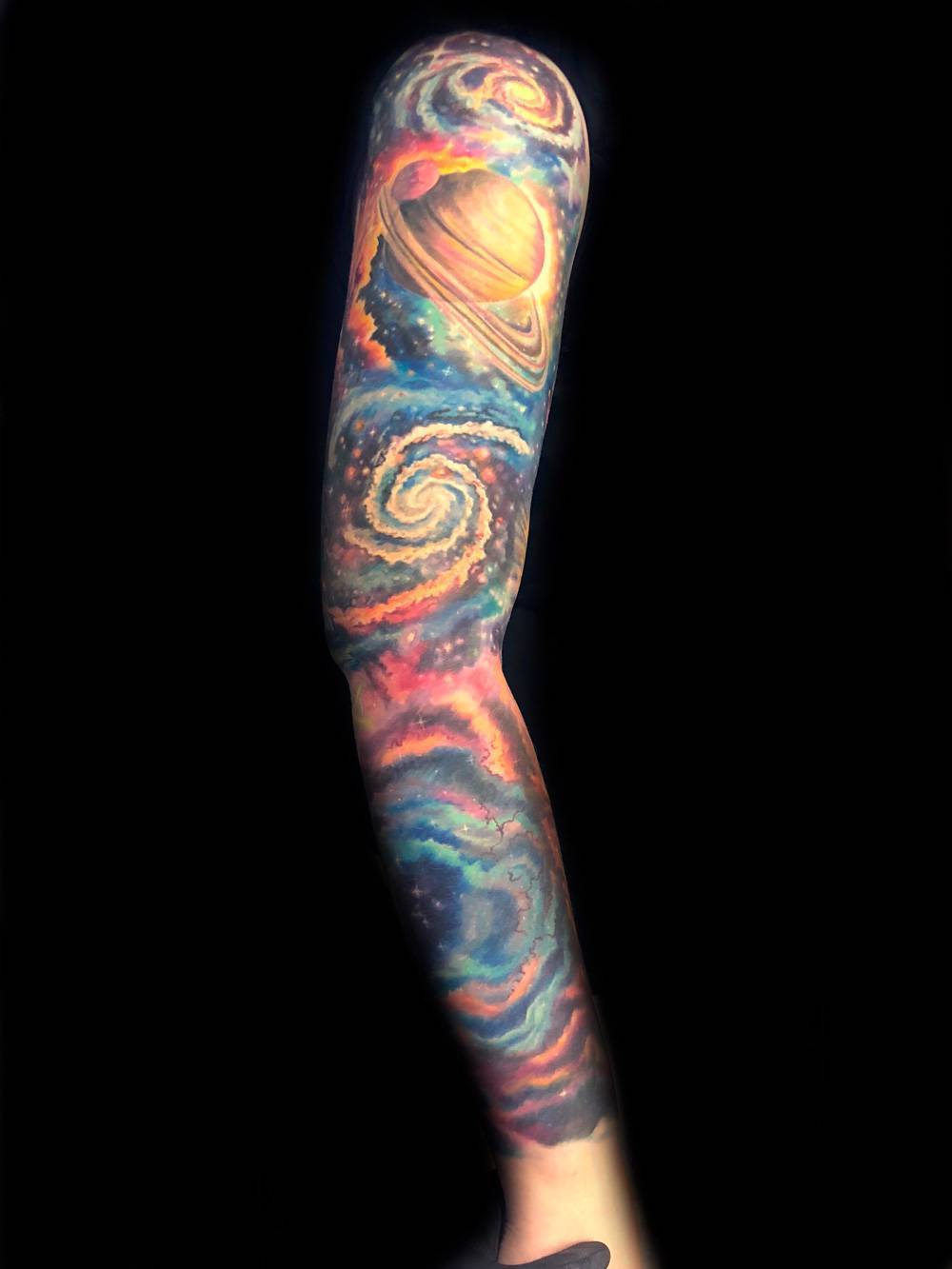 In 2018, Megan finally opened her own tattoo shop "Rose Noir" in San Leandro, California, in the heart of the San Francisco Bay Area. In the bay, she is widely known for her delicate watercolors, bright and colorful realistic floral works, tattoos depicting animals, and also as a cover-up specialist who can breathe new life into the old, unsuccessful works of other artists or hide the horrors from the most terrible human past ...
Megan worked with the organization "Survivors Ink", which helps victims of human trafficking to adapt to normal life after being released from a violet past of sexual exploitation. She volunteered her services in making cover-ups of unwanted tattoos, "markings" of victims, which remain an indelible reminder of the worst days. In addition, Megan also provides her services to women who have survived breast cancer, covering postoperative scars by tattoos.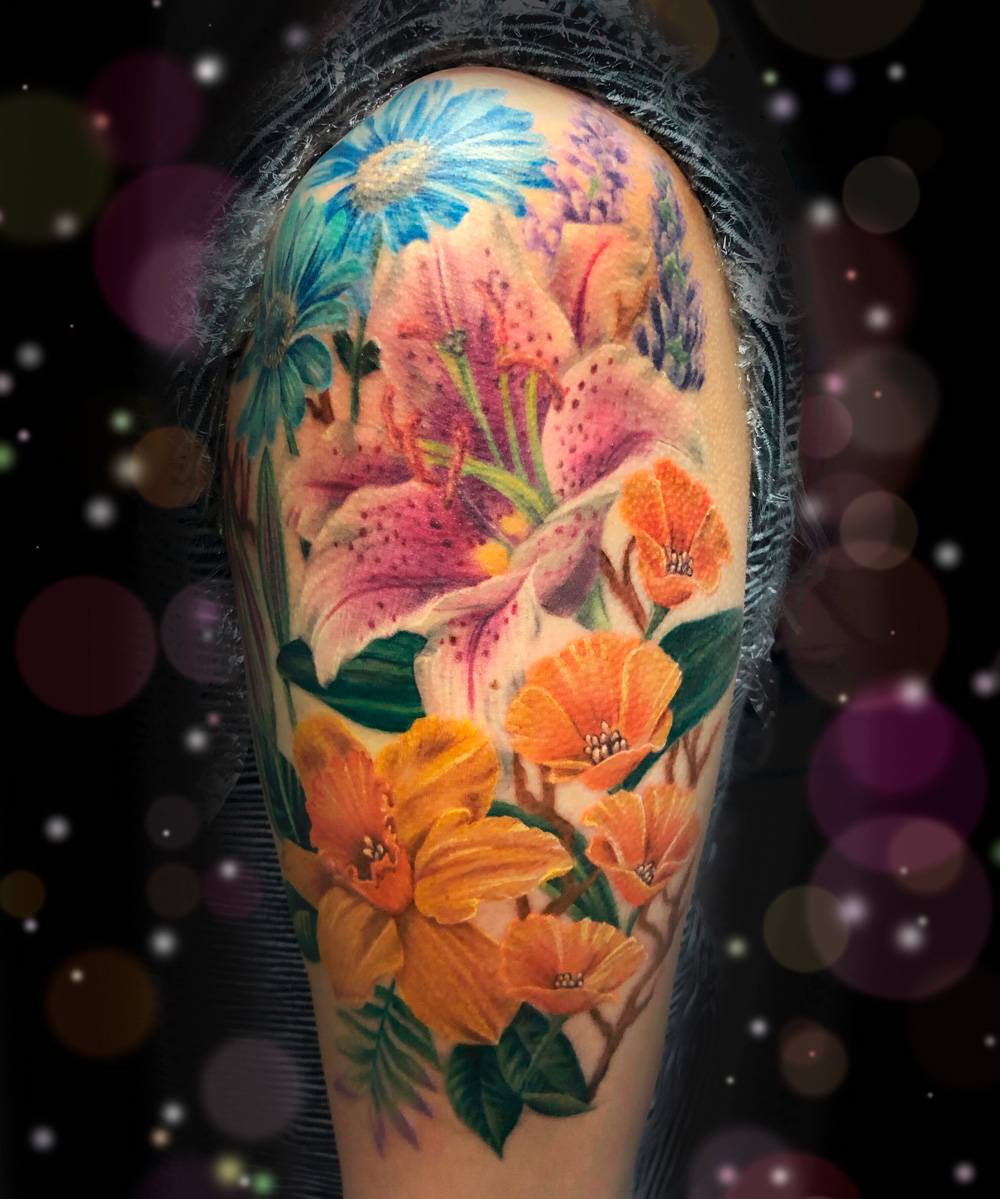 Her style can be considered universal, and the desire to develop and grow her skills, you can only envy! In this harsh world, it is so nice to view true sincerity and pure beauty.
Megan was recently selected as a participant for the Golden State Tattoo Expo in Pasadena, CA. She looks forward to showcasing her art at her first expo and for you it will be great chance to meet her personally!
So, don't slow down and go to her Instagram and don't miss anything from the life and work of Megan Wood!