Dancheon mandala tattoos by Kiwa
18 / 08 / 2022
Oleg Zarvsky
Tattoo artist Kiwa
/ Source: @kiwa_jip
We continue our dive into Korean tattooing, and today we want to introduce to you an artist who specializes in ornamental tattoos, which are based on the traditional Korean painting technique Dancheong.
Ki Wan Kim, better known as Kiwa, unlike many of his compatriots, did not follow the path of miniature and microrealism, but moved towards the popularization of delightful traditional art. Dancheon is based on five primary colors, each representing a specific direction: blue for east, white for west, red for south, black for north, and yellow for center. Initially, this technique was used to paint wooden buildings, but it was also used in other areas, for example, to determine a person's belonging to a particular social group.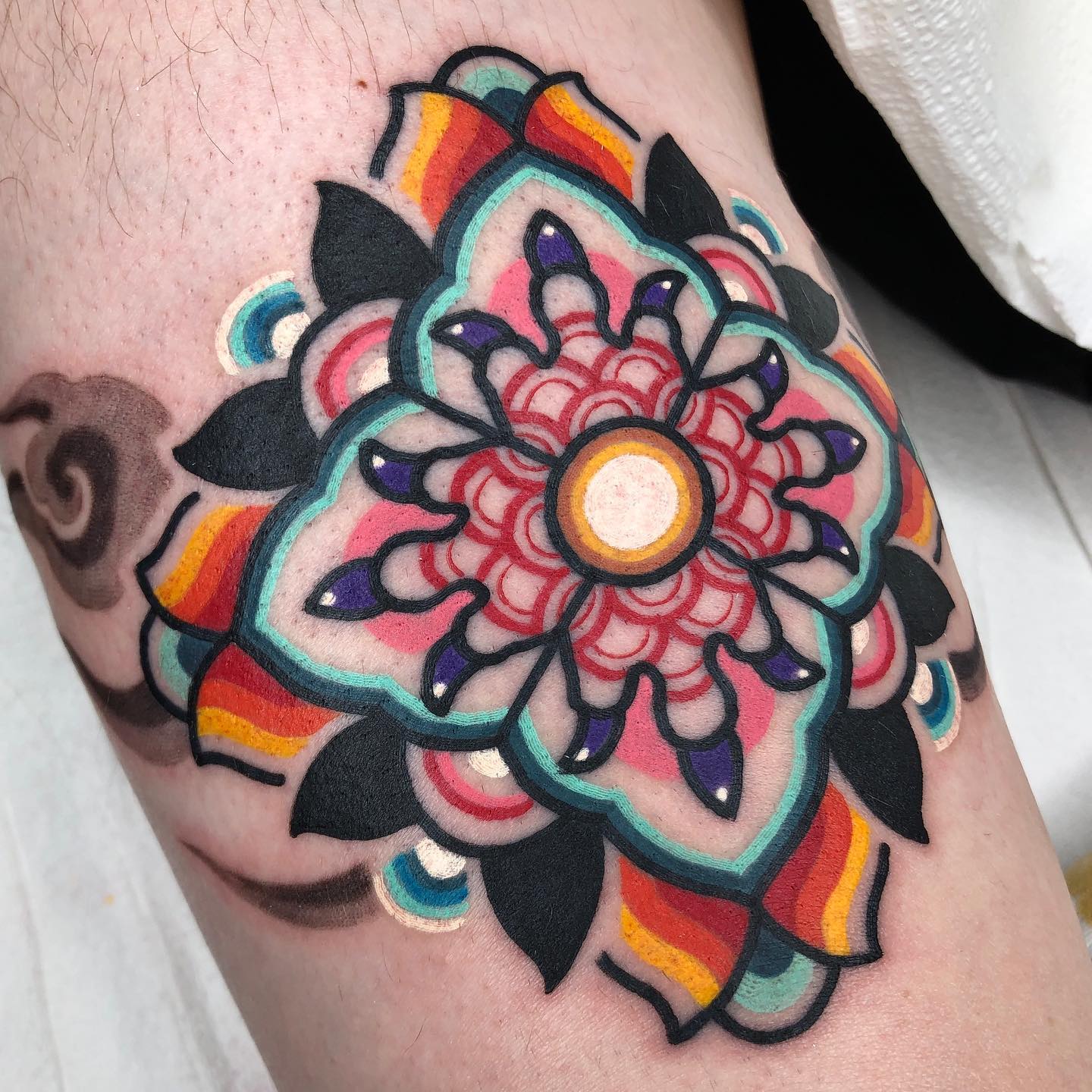 Kiwa has found application for this technique in the oriental mandala tattoo, which is so popular all over the world.
«Dancheong, Korea's distinctive traditional style of decorative coloring, was my favorite Korean element. Mandala pattern is also one of my favorites, as it can represent a multitude of concepts, including inner harmony, the soul and eternity, or something significant and unique. I started adopting the mandala tattoo style based on Korean Dancheong patterns. I strive to increase global awareness of Korean Dancheong patterns and mandala style. This style also distinguishes me from the majority of tattoo artists in the Korean tattoo industry.» - Kiwa
Ornamental tattoos in the Dancheon technique look simply amazing: thick lines framing bright contrasting colored areas, take a viewer away into a geometric waltz of ancient magical forms.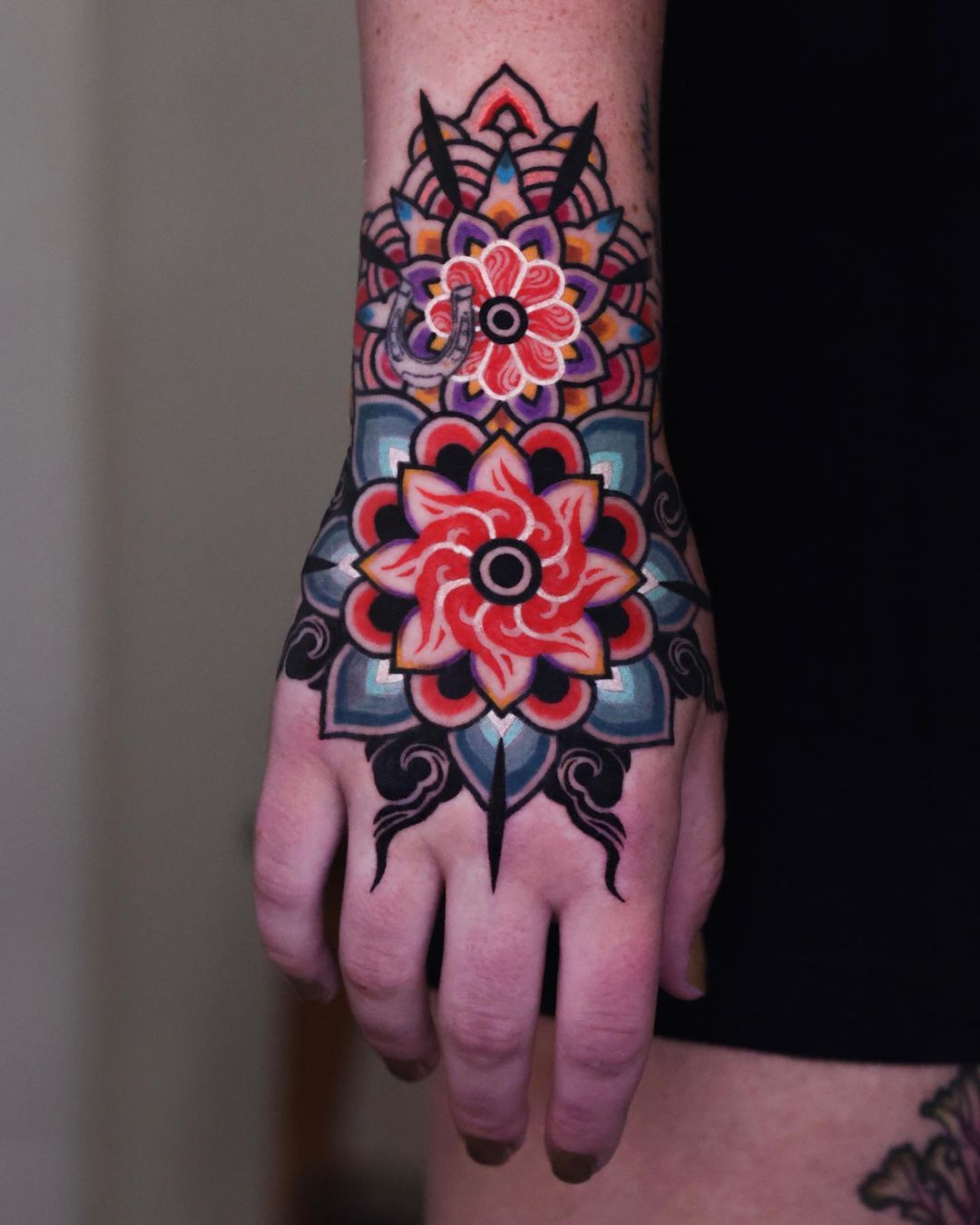 Did you know that a mandala is essentially one of variants of the map of the universe. That is why such tattoos are very often done as amulets, as well as energy messages to the endless space.
For many, a mandala is a visualization of inner comfort, tranquility, and support. But just like a mandala, a favorite hobby or lovely job, especially one as meditative as tattooing, can become your support in the most difficult moments of life.
«I was diagnosed with colon cancer. I fought and survived cancer because of my passion for tattooing. I was terrified when I discovered I had cancer, and I almost gave up the fight. I did not want to stop tattooing because I felt I had not yet accomplished my goal, which was to make the Korean traditional mandala tattoo famous around the world. Having finally completed my cancer treatment, my cancer was under control. I believe tattoos make me a stronger individual. My mandala tattoos have beautiful and significant meanings, such as "Everything goes well" . They represent my prayers and best wishes for myself and each customer.» - Kiwa said
We recommend to all followers of Eastern practices pay attention to Kiwa's work and follow the schedule of his trips around the world, perhaps tomorrow he will be in your city.