Delightful neo-traditional tattoo by Shae Motz
Tattoo artist Shae Motz
/ Source: @shaemotztattoos
The neo-traditional tattoo continues to confidently justify its name, stylistically renewing itself and becoming more complex year after year.
Only the viewer got used to a rather restrained color palette and finally learned distinguish the neo-traditional tattoo, which has already become a classic today, from the new school, as the neotrad took a confident step towards image detail, approaching to illustrative realism.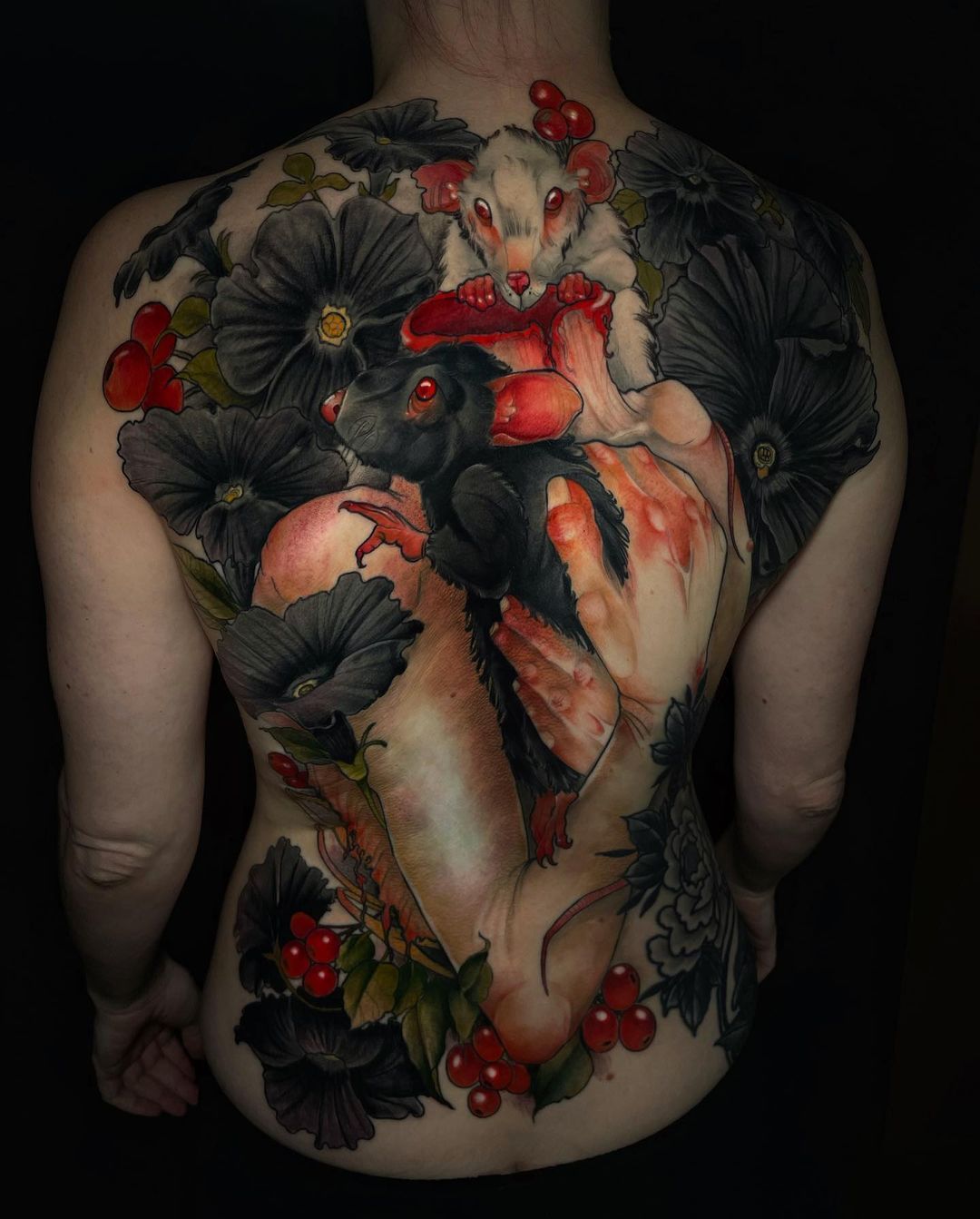 As you of course understand, the "tattoo" itself did not do anything. This was done by talented tattoo artists - true adherents of the neo-traditional direction, and today, we will tell you about one of them.
The work of the Canadian tattoo artist from Calgary - Shae Motz - is a real breath of fresh air among thousands of other representatives of this trend.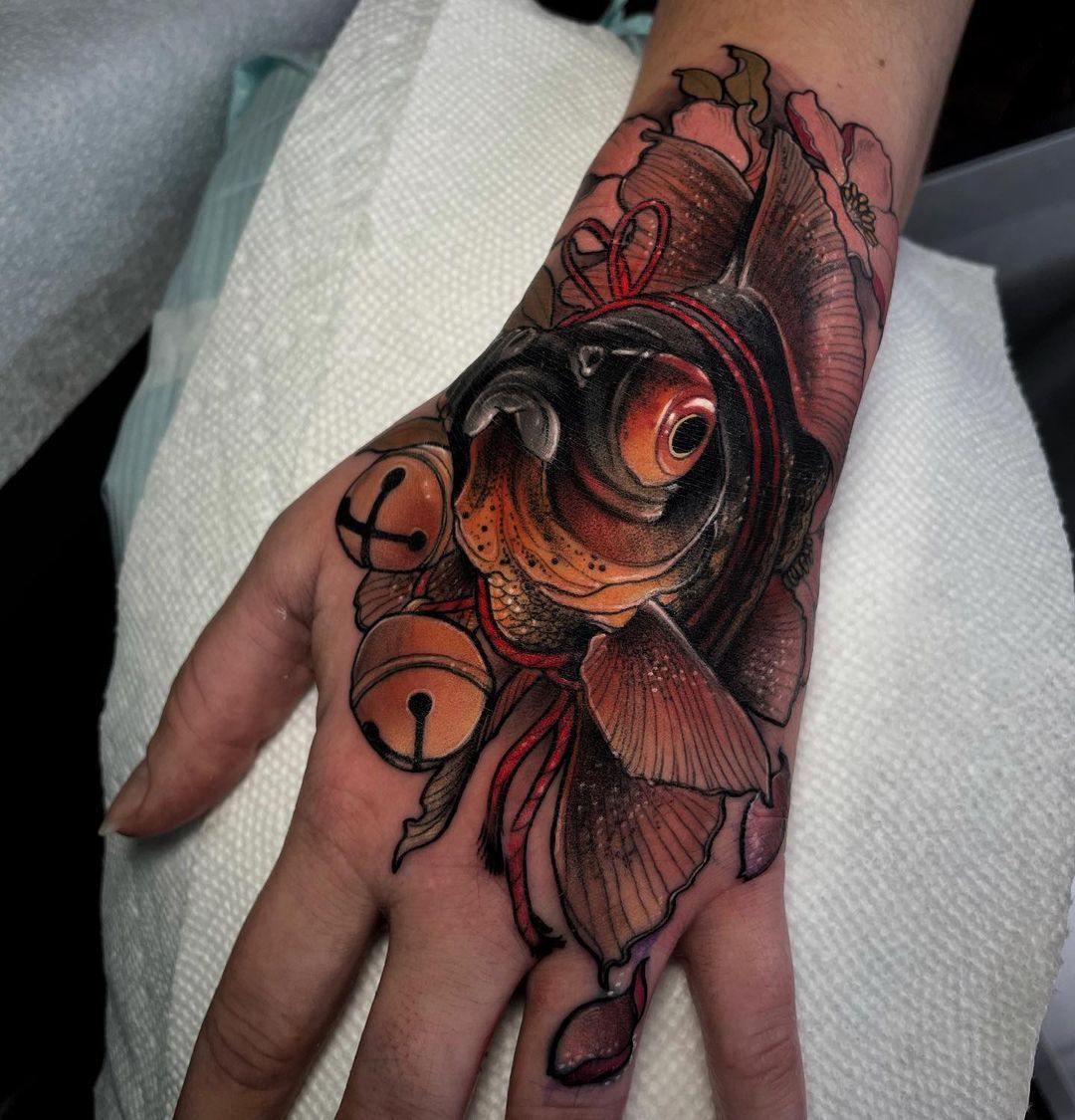 Using the compositions familiar to the viewer and the color palette inherent in neo-traditional tattooing, she manages to go beyond flat illustration, adding volume and increasing the detail of images.
The central, main element of the composition is clearly distinguished in the works. It has the greatest number of details. The background composition that frames it remains more classic. We will not even talk about the clarity of the contours and the density of the shading. You can appreciate Shae Motz's skill just by looking at any of her works.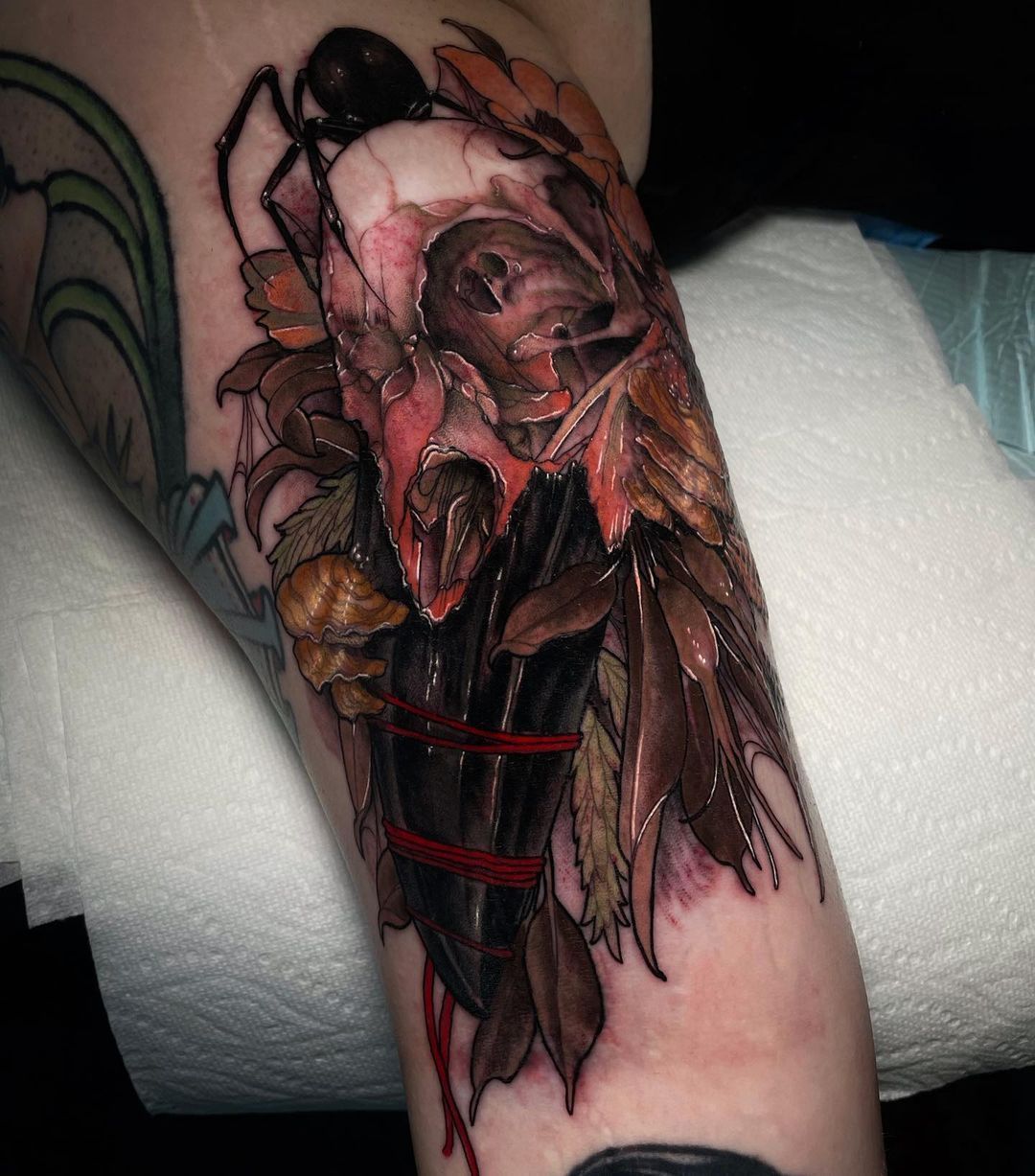 As for the plots, everything is according to the classics: animals, plants, birds, butterflies and, of course, skulls! Every image seems to be verified down to the last millimeter.
If you love neo-tradition, and just stylish, high-quality tattoos, you will definitely like the work of Shae Motz.