Ezequiel Samuraii's black and grey realistic tattoo
02 / 02 / 2019
Andrew Novikov
Tattoo artist Ezequiel Samuraii
/ Source: @ezequielsamuraii
Large-scale realistic tattoo works always get the attention of the viewer! No matter how you treat tattooing in general, it's hard to argue with the fact that it is one of the most spectacular styles of this art.
Today we want to tell you about another representative of this field - Ezequiel Samuraii, an Argentine tattoo artist from Buenos Aires. From early childhood, he developed his artistic taste, studying visual arts and the work of world-famous illustrators.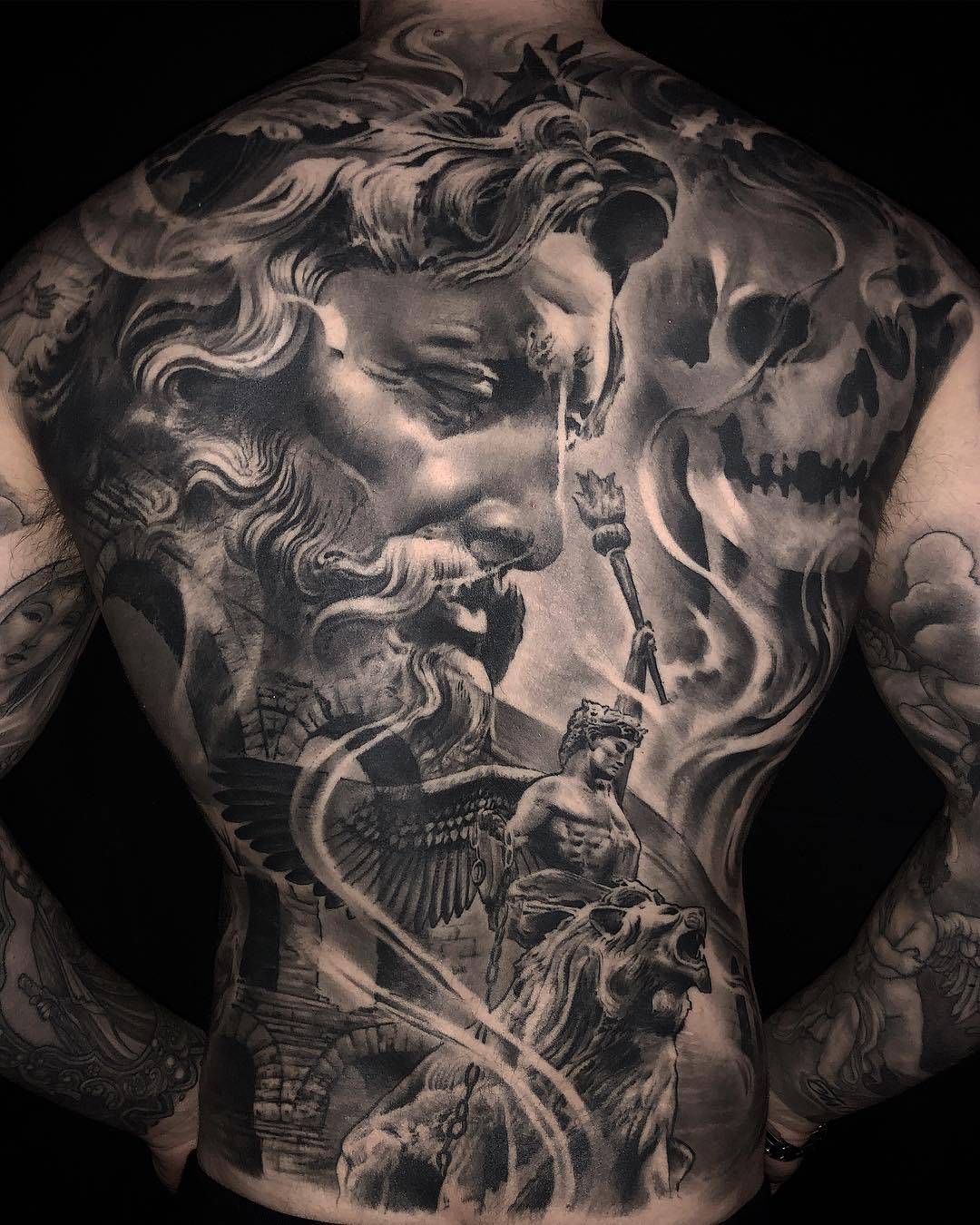 Ezequiel came into tattooing in 2007 and since then has worked in various tattoo shops and participated in international tattoo conventions in Argentina, Uruguay, Great Britain, Germany, Belgium and other European countries. He concentrates his talent and professionalism in black and gray realistic tattoos, mixing in them portraits, surrealistic stories and horror atmosphere! Despite the fact that the basis of his art is working with black and gray pigments, he loves to add a bit of color to his work, giving the composition a sense of depth!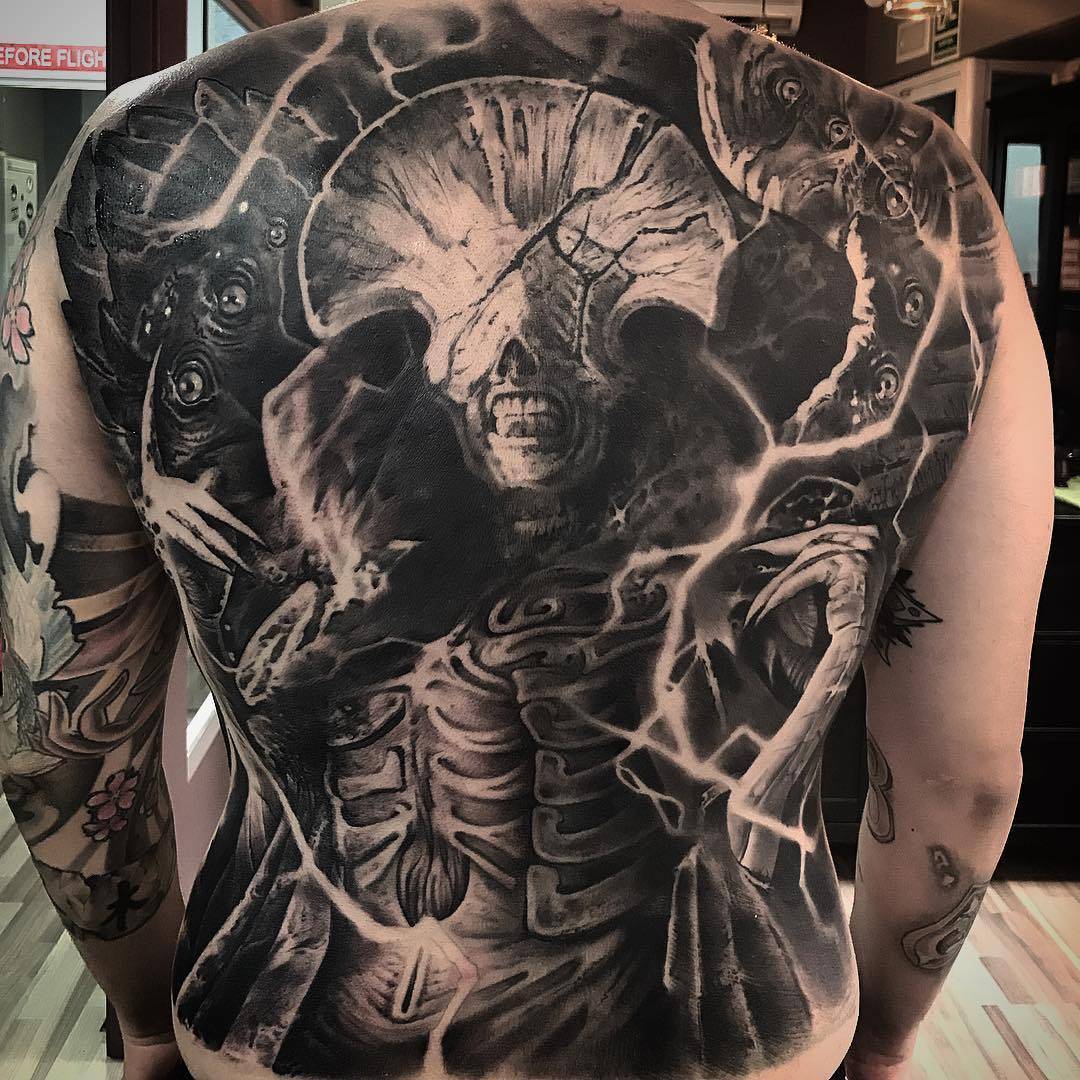 Since 2015, Ezequiel lives and works in Barcelona and helps the development of tattoo conventions in Europe. We invite you to dive into his personal gallery and enjoy this truly impressive art.