Jose Guevara Morales's roses
27 / 01 / 2019
Andrew Novikov
Tattoo artist Jose Guevara Morales
/ Source: @cheeseburgerchampion
The creation of a realistic image on the skin is the most difficult in terms of technique and one of the most popular style of modern tattoo. Masters increase their technique so high that sometimes it's difficult to distinguish a tattoo from a photo of a real object. This is the direction that inspires millions of people to get tattooed!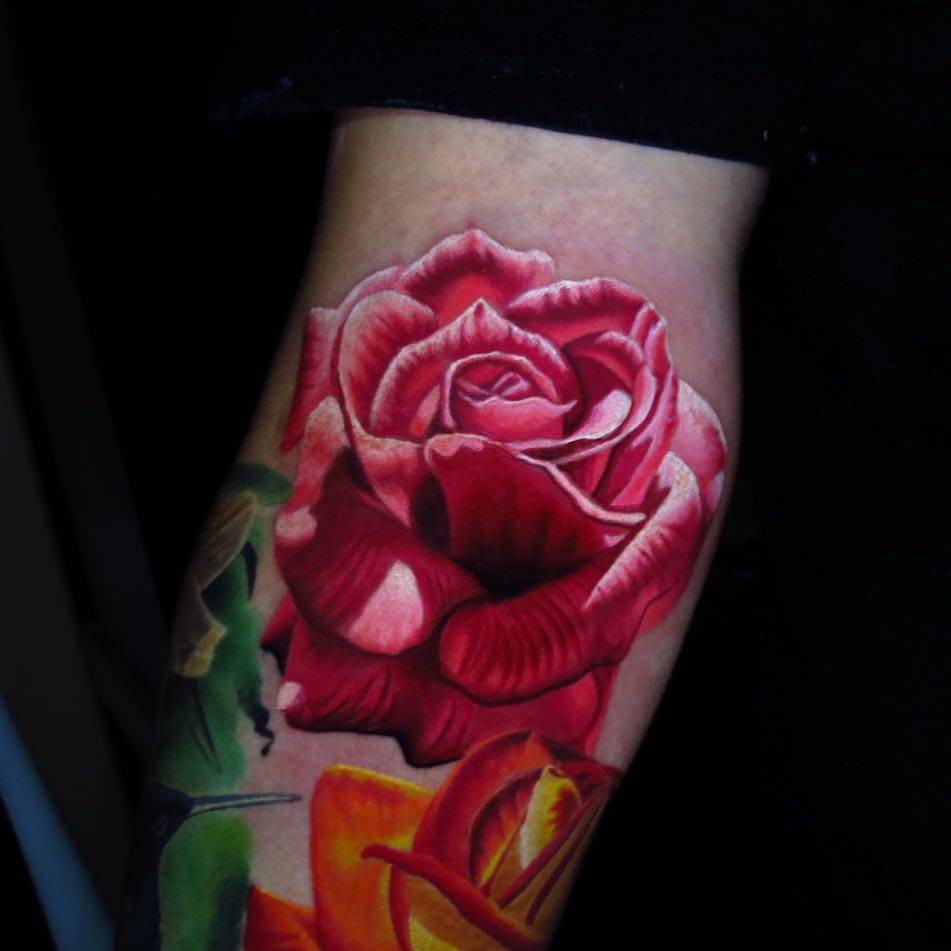 In the world, there are several studios that have become world-famous thanks to their founders and a unique collection of talented artists under one roof. And people travel thousands of kilometers long distances to get a tattoo from one of them! One of these studios is Black Anchor, founded by Nikko Hurtado. But speech today is not about him at all ...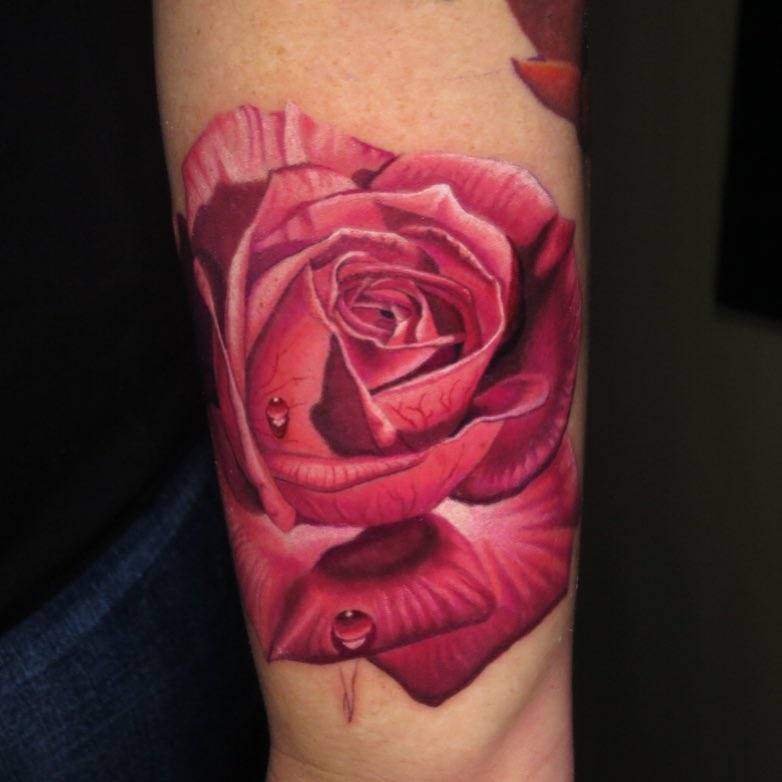 Tattoo artist Jose Guevara Morales, who works in the legendary Black Anchor team, using his talent, transfers the images to the skin in the smallest detail, creating really gorgeous realistic tattoos!
His portfolio is dominated by works that reflect the true beauty of flowers! Stunning, detailed, "as alive" - such adjectives come to mind at the time of contemplating his tattoo works!
Over the years of hard work and skills development, Jose gained fame throughout the world. In addition to the studio, he also presents his tattoo works at international tattoo conventions and festivals! Follow his travels on Instagram, and perhaps in the next your's trip you will be lucky to grow a magnificent rose from Jose on your body!