FEMALE NATURE IN YARA FLORESTA TATTOOS
Tattoo artist Yara Floresta
/ Source: @yarafloresta
Yara Floresta - is a young tattoo artist from Brazil, Curitiba. Now the artist works at the Vertebra tattoo studio. If you are looking for feminine tattoos with a lyrical character - we advise you to pay attention to her work.
Feminine nature is the main motive for most of her portfolio. Yara's tattoos are enveloped in the magic of femininity, combined with natural motifs that complement the beautiful heroines of her work. The stories of these sensual maidens are highly poetic, and sometimes even surreal.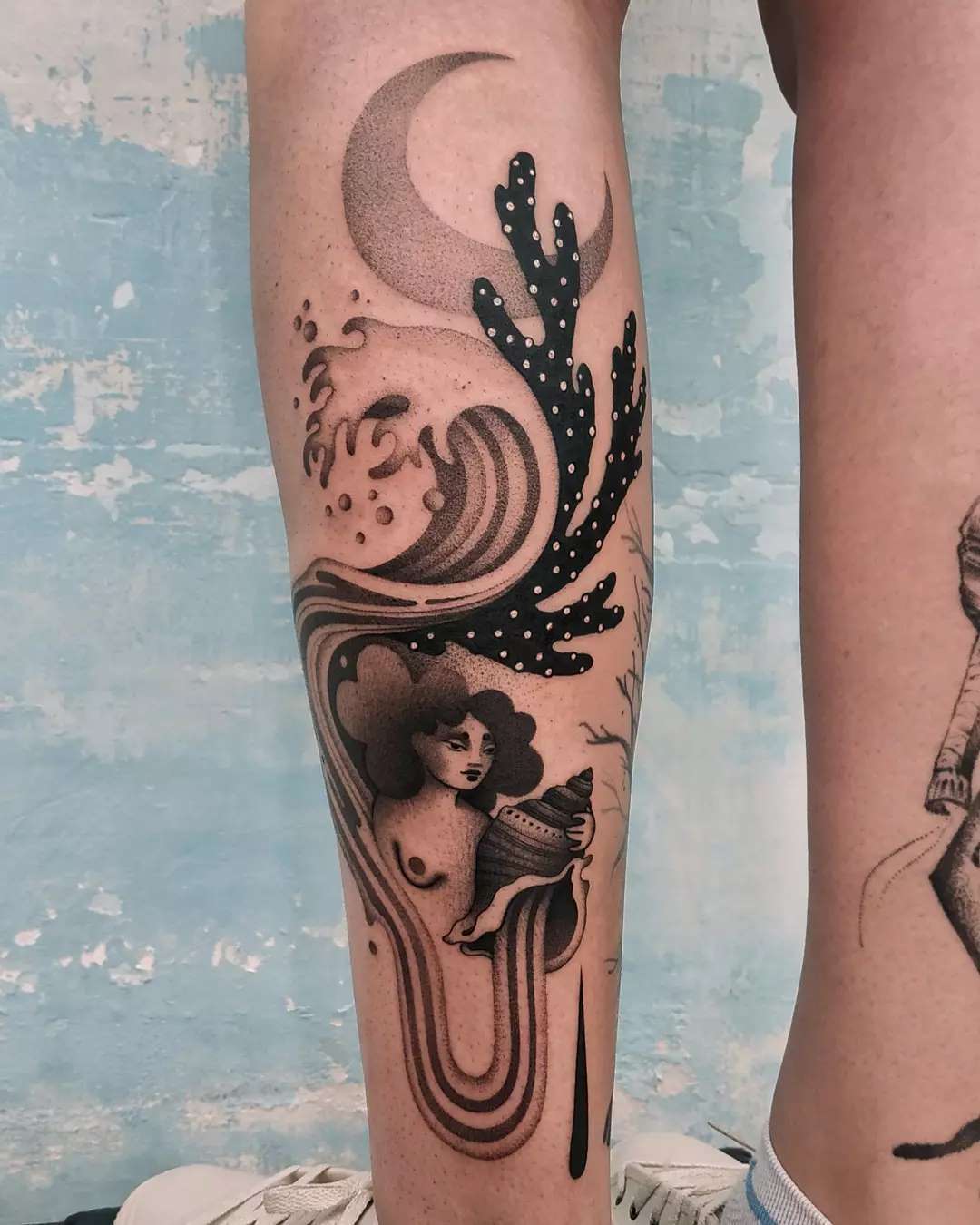 But not only feminine nature inspires the tattoo artist from sunny Brazil. Often the characters in her drawings are animals - dogs, cats, foxes, birds and insects. And of course, plant motives - in other words, everything that makes our world so beautiful and enchanting.
Yara in her works mixes two techniques - blackwork and whip shading, which makes her tattoos very contrasting, but at the same time, so delicate and light.