Illustrative tattoo by Krzysztof Futro
Tattoo artist Krzysztof Futro
/ Source: @herpelz
Having already written thousands of publications about the leaders of the tattoo industry and the founders of styles, we are always delighted to meet artists who are still in the process of creating themselves as tattooists (again, judging exclusively by Instagram), but already possessing great skills and a sense of beauty.
After the recent news about a possible ban on color pigments in Europe, it seems that tattoo artists and even their clients are moving more and more into monochrome tattoos, preferring graphics and fine-line to many other previously sought-after styles.
And among a whole wave of tattoo artists who masterfully work exclusively with black pigment, our attention was drawn to a Polish tattoo artist from Warsaw - Krzysztof Futro.
Krzysztof's works are reminiscent of illustrations of Soviet posters, combining graphics and abstract art. However, unlike classical graphics, the artist uses dots rather than strokes to convey volume and shadows.
In all Krzysztof's tattoos, the main element of the composition is clearly visible, and the angularity and rigidity of the forms give the images additional dynamics.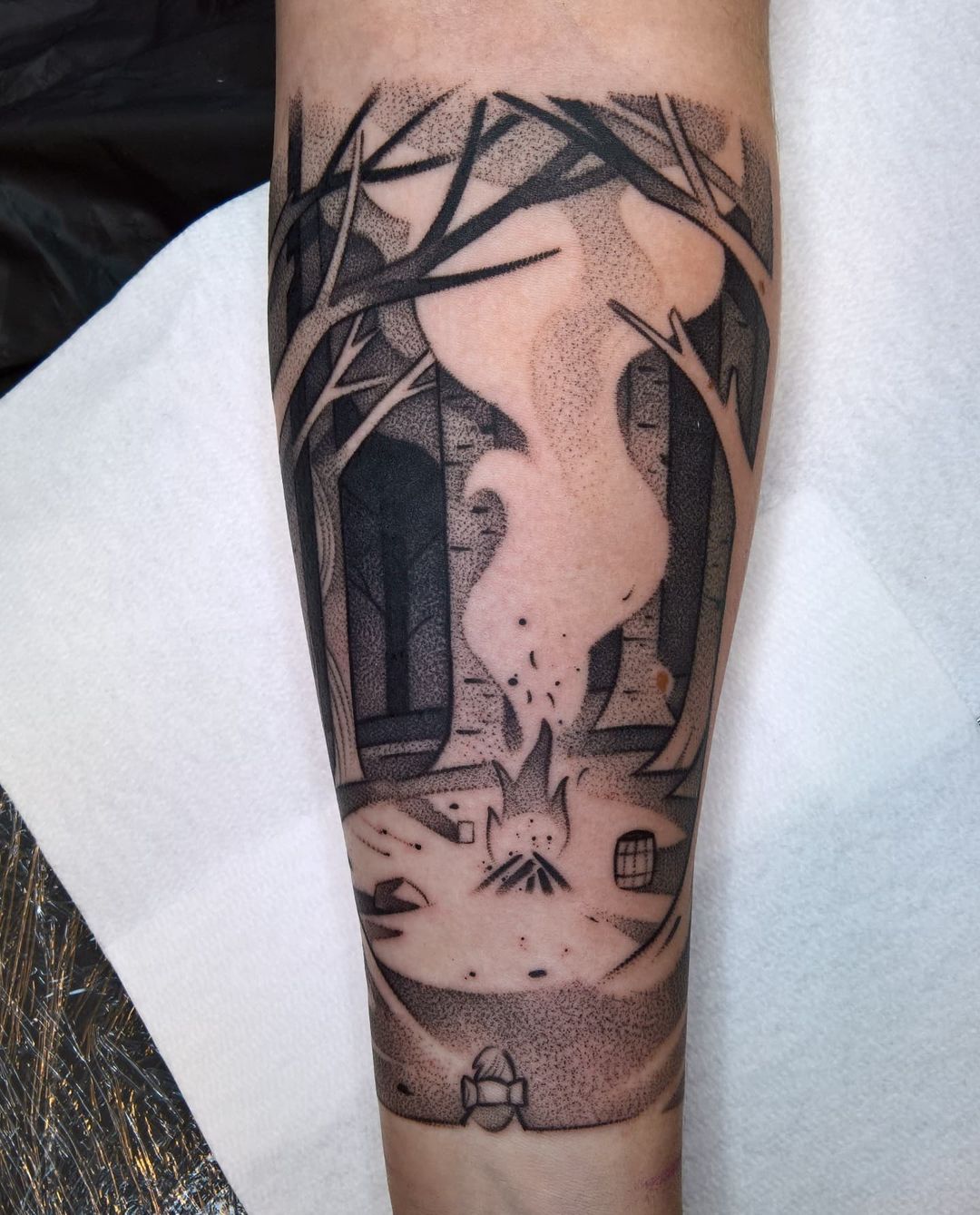 If you are a fan of graphics or a black illustrative tattoo - be sure to pay attention to the portfolio of Krzysztof Futro, you will be delighted! The tattooer is working in the capital of Poland, in Warsaw, in the Nice and Easy tattoo shop.