Retrofuturism by Max Kalashnikov
21 / 05 / 2017
Alexander Ledovskih
Tattoo artist Max Kalashnikov
/ Source: @kalashnikovtattoo
The tattoo artist from St. Petersburg (Russia), Max Kalashnikov, inspired by "memories of the future", creates amazing tattoos, one look at which take us to the world, which was described by the great science fiction writers of past eras.
Retrofuturism - this is the term used to refer the trend in the creative arts of describing and depicting ideas about the future by people from the past. For our contemporaries, these are representations of people who lived from the end of the 19th century to the middle of the 20th century.
The creators of the genre are science fiction writers such as Jules Verne, Isaac Asimov, and others. However, for the first time, the word "retrofuturism" was uttered by Lloyd John Dunn, the founder and editor of the Retrofuturism magazine, which was published from 1988 to 1993. This trend was particularly widespread in the period from the 1950s to the 1970s, during the heyday of the Techno utopianism. And one of the most outstanding artists-futurists at that time was Arthur Radebaugh. He is the author of numerous popular illustrations depicting the mega-cities of the future and the future technological progress of mankind.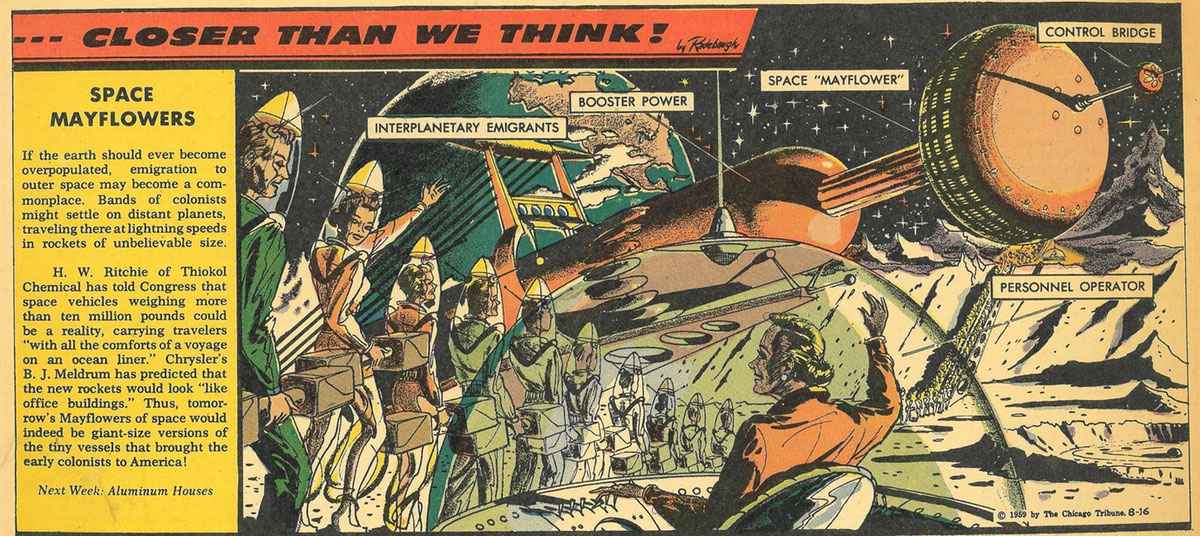 How was the future presented to our predecessors? Unmanned flying cars, drawing energy from solar panels, a variety of robots that were supposed to take on hard human labor, development of education in the direction of distance learning, colonial space flights, attacks by alien invaders from Mars and distant stars, jetpacks, phones with a function of Video communications, holograms, genetic engineering and much much more. Then - it seemed really something unattainable and enchanting. If we look back on this list of fantasies of our ancestors, it is easy to find out that most of these technologies have already penetrated into our everyday life, just as many of them have not yet acquired their physical embodiment even after 100 years.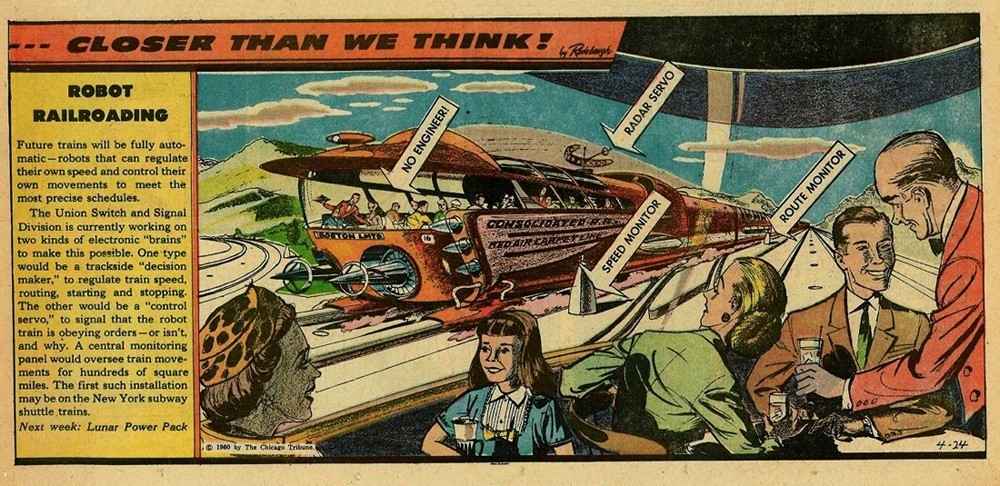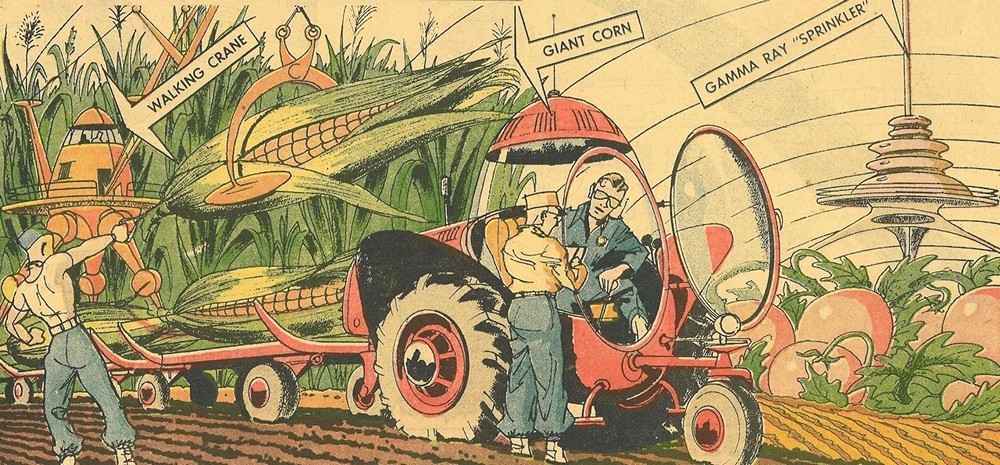 A vivid example of retrofuturism in modern times was a series of computer games Fallout, first released in 1997. The games takes place in the XXII-XXIII century, in a world that survived a nuclear war. However, visually, the future in them match to the representations of it of American culture of the mid-20th century.
Time flows with unrelenting force, and one day, modern ideas about the future will also become retrofuturism, and will only evoke a tender smile of our descendants.
In his tattoos, Max Kalashnikov, primarily preserves the stylistic component of the direction, using a predominantly bright color palette with acid combinations. Similar techniques were used by illustrators in the 1960s and 1970s. In addition, with this approach, tattoos retain their original appeal and do not lose readability even after complete healing. As a basis for his works, Max uses stories from the famous science fiction novels of the last century, as well as his own illustrations, adapting modern characters and stories to the style of retrofuturism.