22 tattoos of 2021 that you love the most!
31 / 12 / 2021
Andrey Novikov
Traditionally, we summarize the results of 2021 with a selection of tattoos that our subscribers and readers liked the most! Of course, everyone has their own personal top, but nevertheless, the audience paid the most attention to these bright, unusual, or simply well-done works. Meet 22 tattoos and their talented creators who have collected the most likes, comments and reposts of yours!
Happy New Year to all of you!
---
Waler Montero amazed our subscribers with his stunning sleeve, gaining more than 103 thousand views, 9500 likes and 90 comments!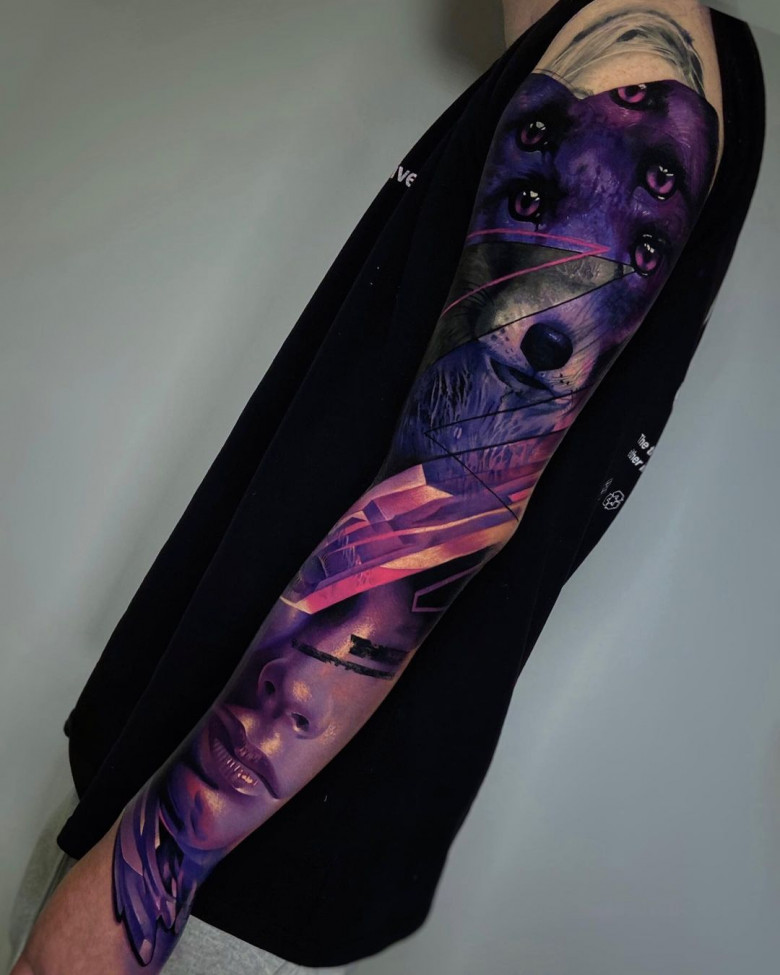 Daniele Illcane and his adorable tattoo, reminiscent of a broken soul, did not leave our audience indifferent and collected more than 8500 thousand likes!
Luke Cormier, who is famous for his sticker tattoos, has shot a stunning tattoo video of Louise Belcher from the animated series Bob's Diner and has received almost 100,000 views on our Instagram page.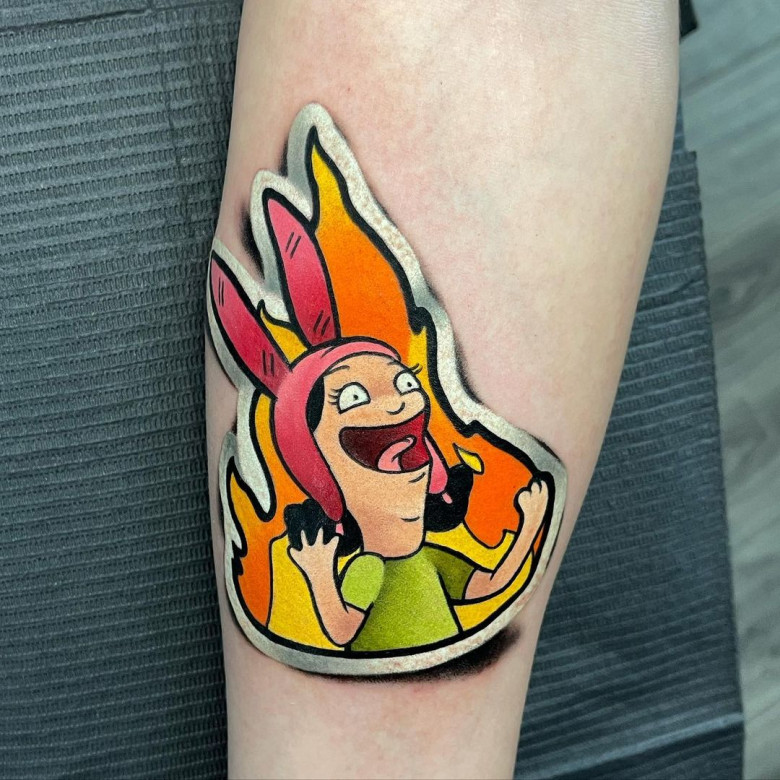 In fourth place in terms of the number of your reactions was EL CUERO MILLER with a cool cover up of an old face tattoo. Of course, such work could not go unnoticed!
The fifth place was taken by a selection of the very first tattoos based on the most sensational series of 2021 from Netflix - Squid Game. Among the audience, such tattoos caused mixed reactions, but still caused! And, as it seems to us, this is the main thing.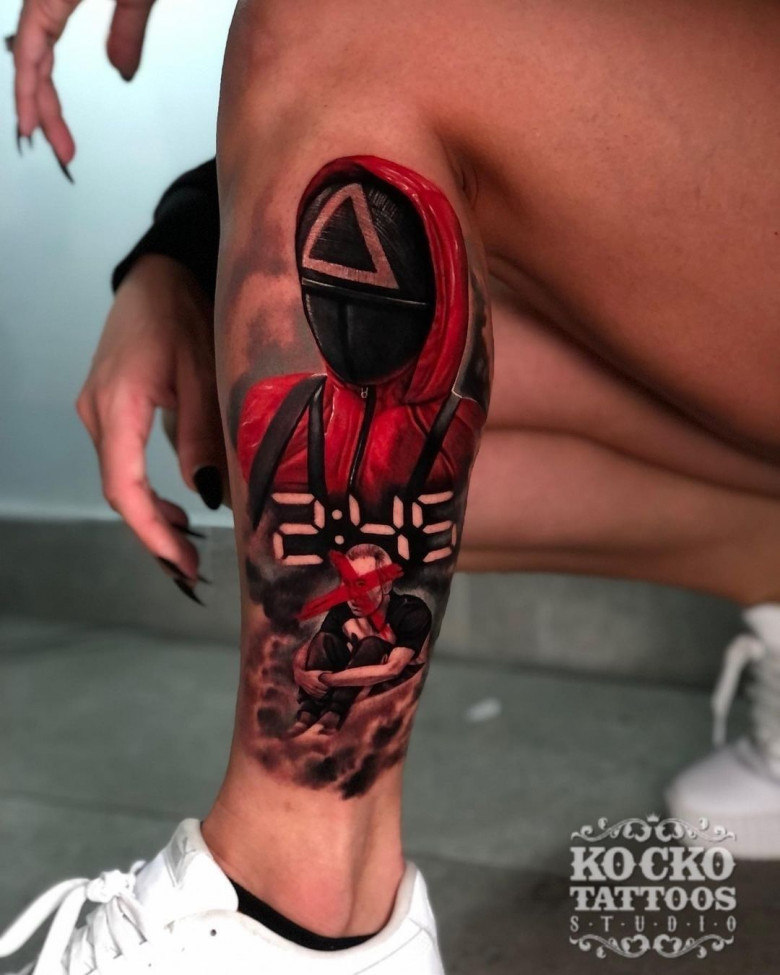 In sixth place in terms of the number of reactions from our readers, was very provocative (as it may seem to many), but such an original and bold black tattoo on the chest by Liza Mogilkina from Irkutsk.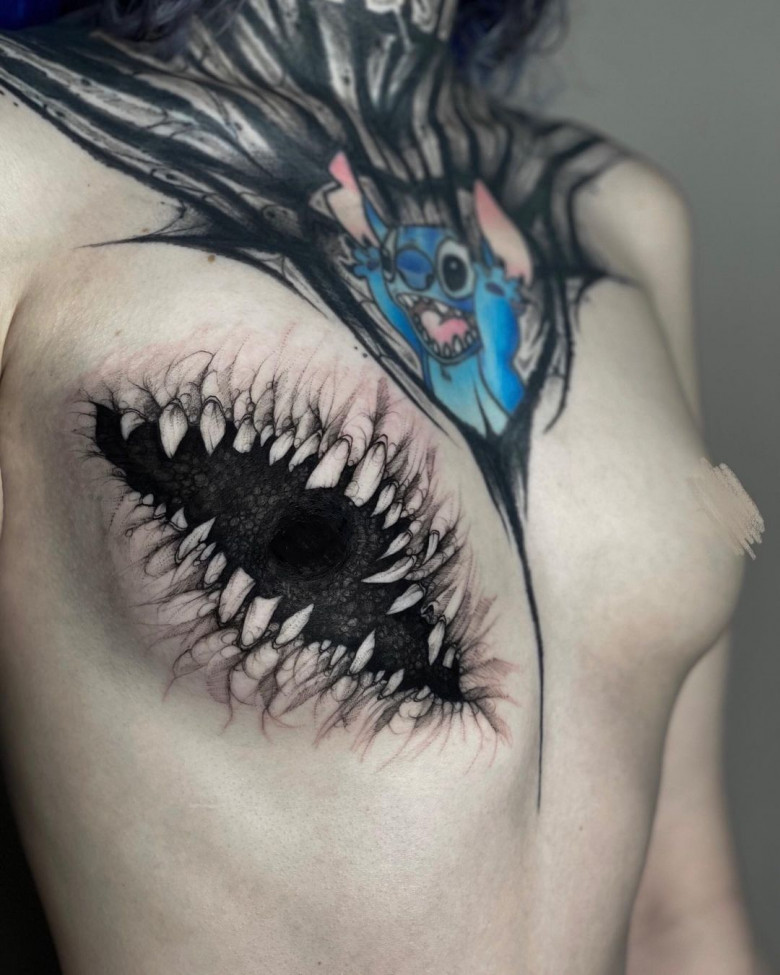 Rodrigo Catuaba from Brazil does a very useful and delicate job, giving women happiness and the opportunity to love their bodies. Tattoo for visual restoration of nipples after breast cancer caused a storm of emotions, delight and gratitude among our subscribers.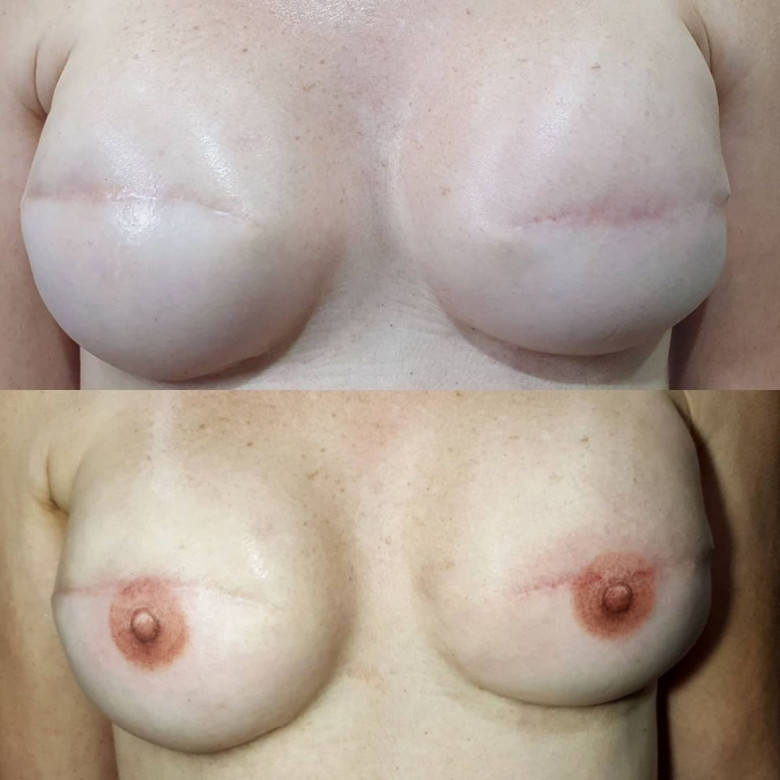 A large-scale tattoo on the back from the Korean tattooer Jehoo and his stunningly beautiful model, of course, fascinated our subscribers, so they ended up in eighth place.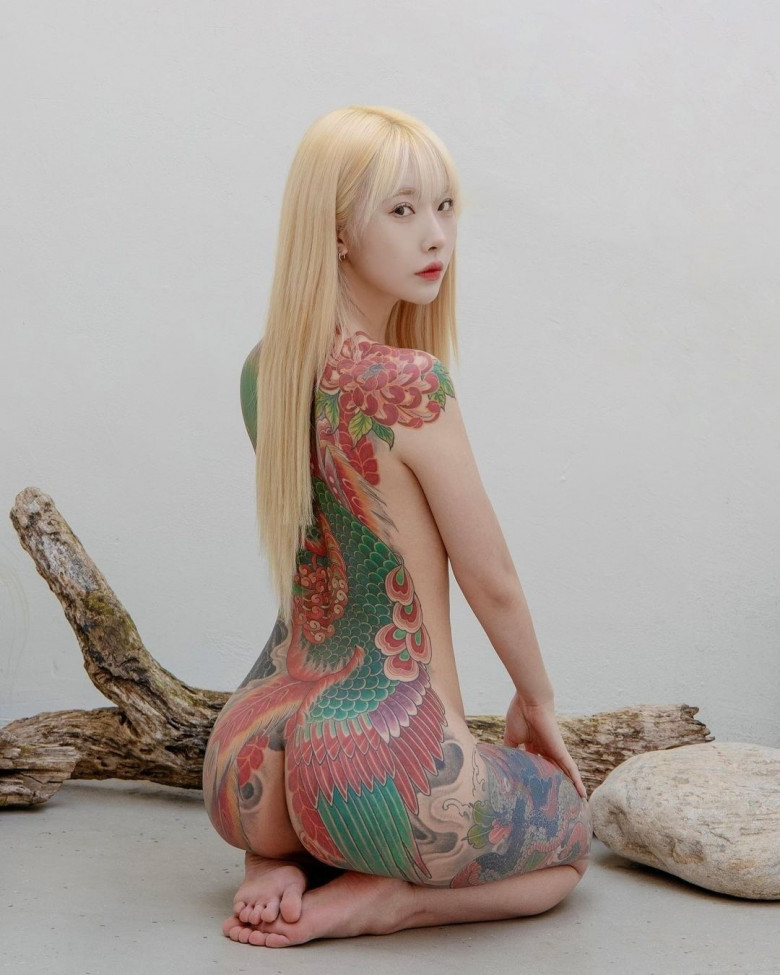 Blackwork, and especially on an attractive female body, always looks winning! This is the opinion of the majority of our subscribers, who appreciated the fantastic tattoo by Kevin Marr on the adorable Vietnamese model Thuy Linh Hoang Thi.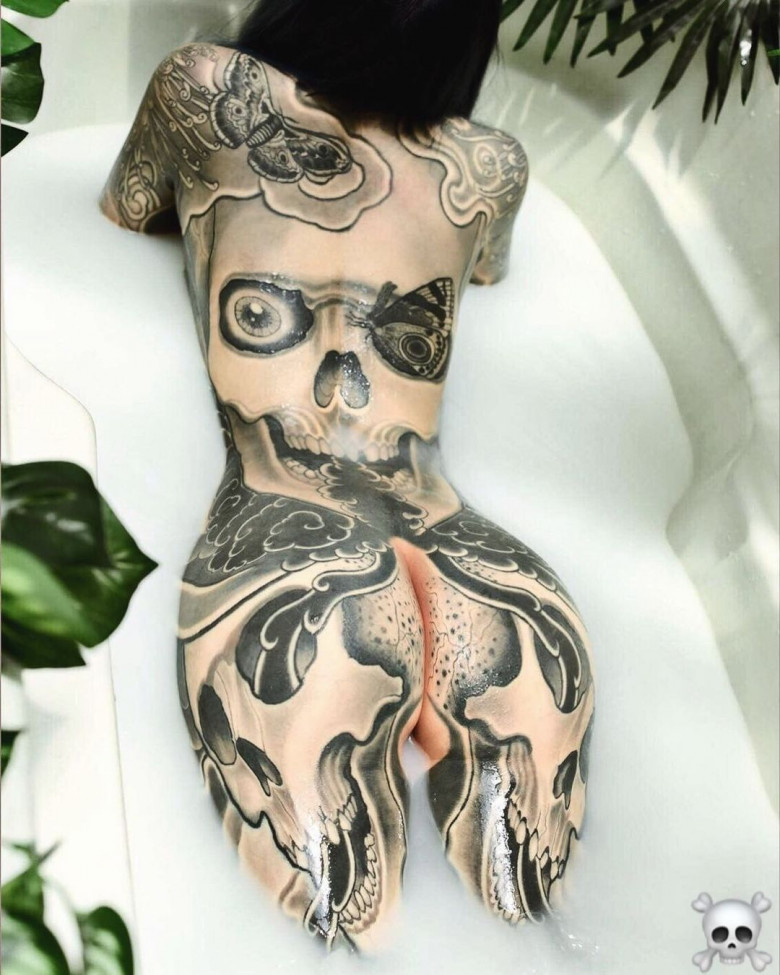 Oh, the works of this tattoo artist, as well as his mind-blowing models, seem to be created to conquer Instagram. Very powerful blackwork from Dmitry Nosov on the feminine forms of his models look stunning, for which they deserve the love of our audience.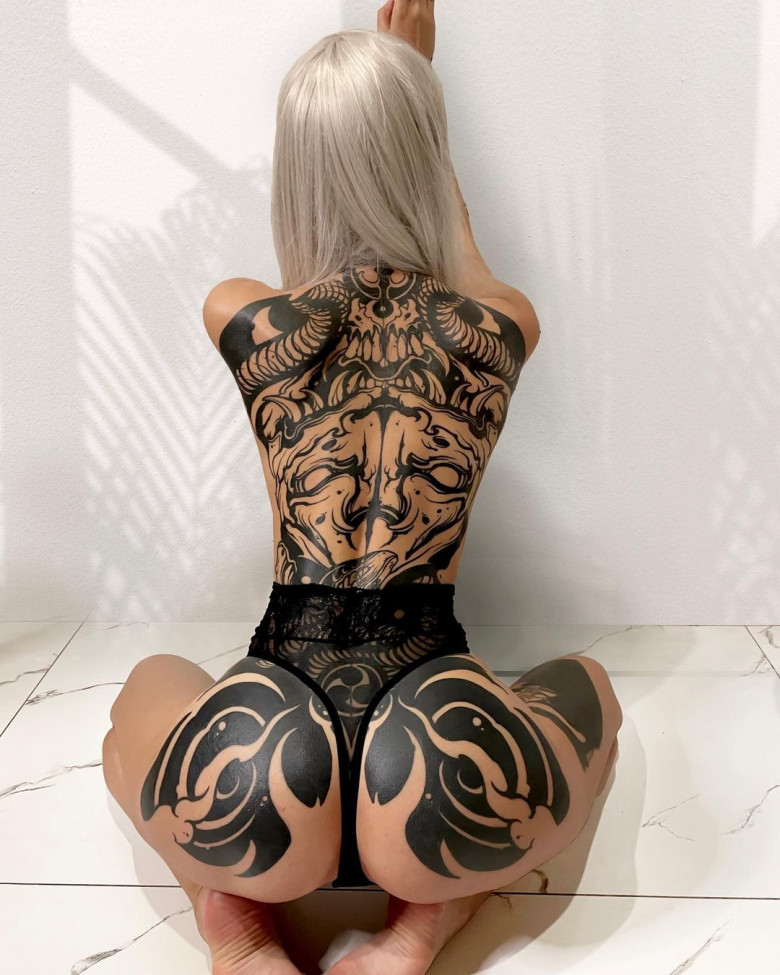 Arseny Bozhinov from Rostov on Don and his cool, naughty black old school tattoos first won our hearts, and then the hearts of our subscribers!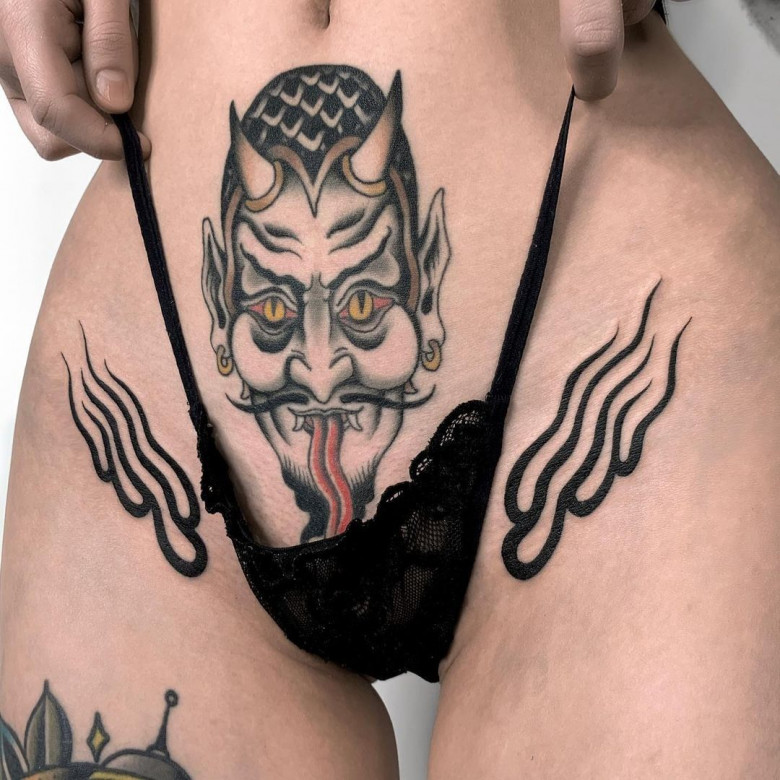 This work is on our personal top! Polina Ramona_ink, a talented tattoo artist and painter from Perm, who now works in Moscow, managed to beautifully and organically and most importantly in such an organic and original way decorate a woman's back and buttocks.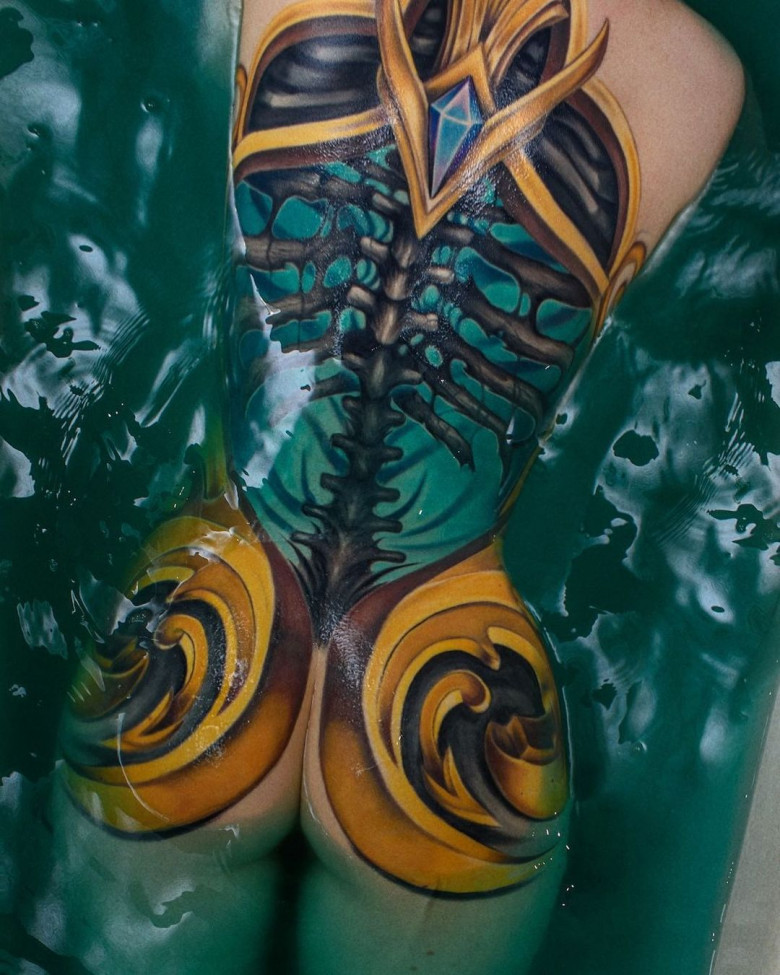 Girls and tattoos, tattoos and girls - of course, it is impossible to tear yourself away from this! Snake black tattoo from Taku Oshima from Tokyo on a charming model, you must agree, is very eye-catching!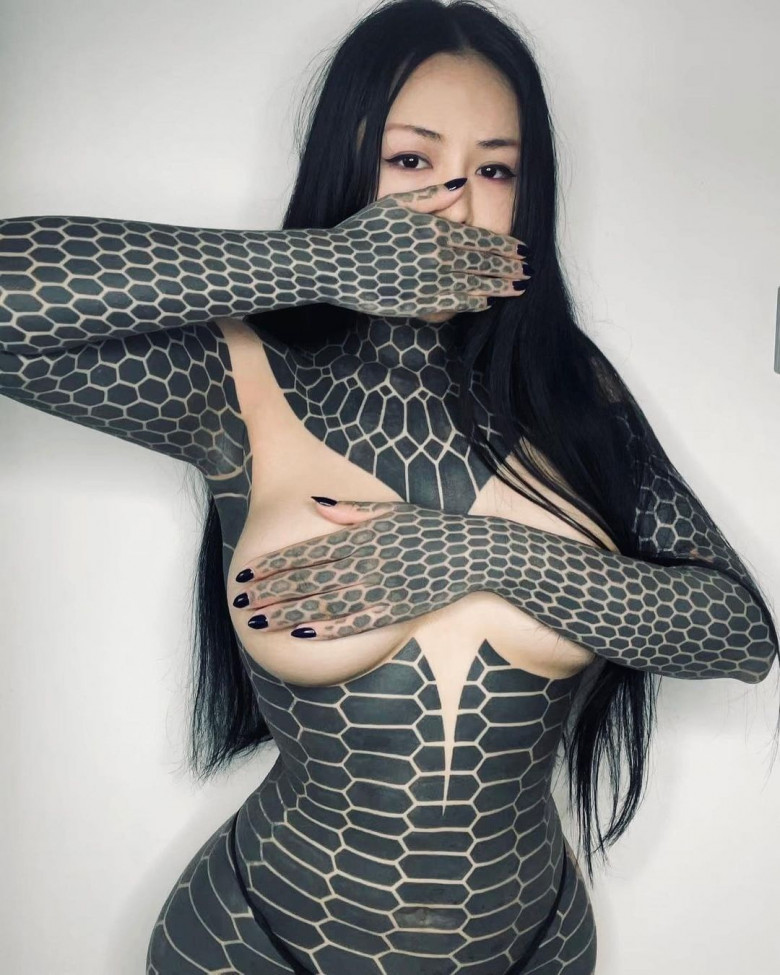 Arang Eleven is a famous tattoo artist from South Korea and her excellent black work on the legs did not leave indifferent both us and our audience.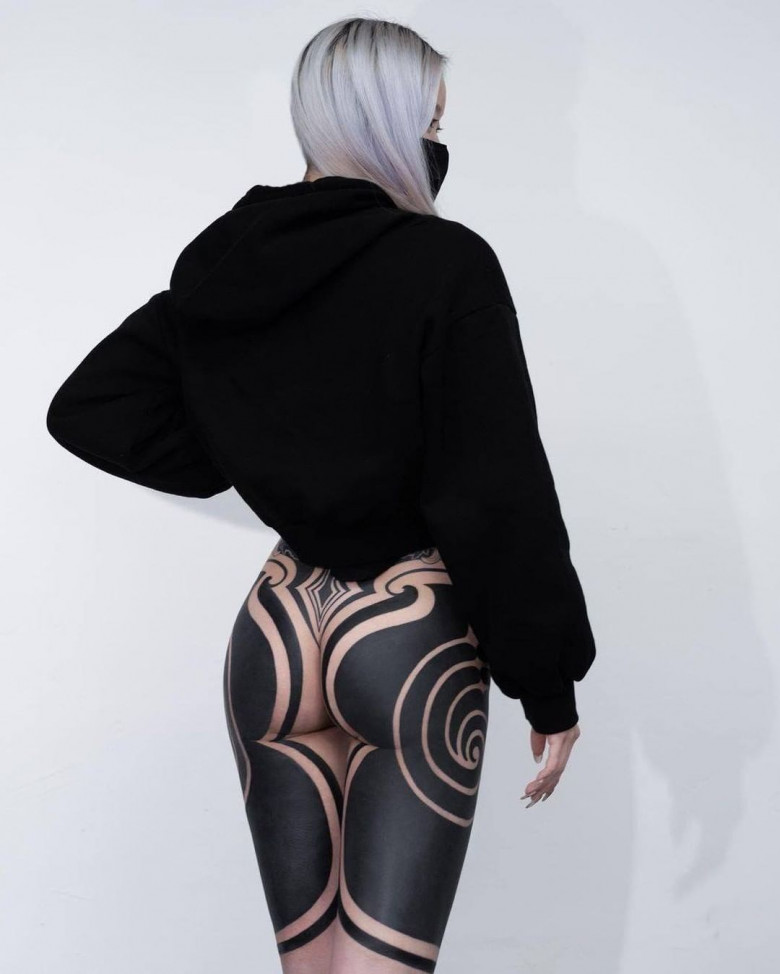 Rinat Tatarin from the harsh Russian Siberia creates very expressive and vivid works. And this tattoo is no exception! Beautiful and accurate work on an attractive model - who doesn't love that?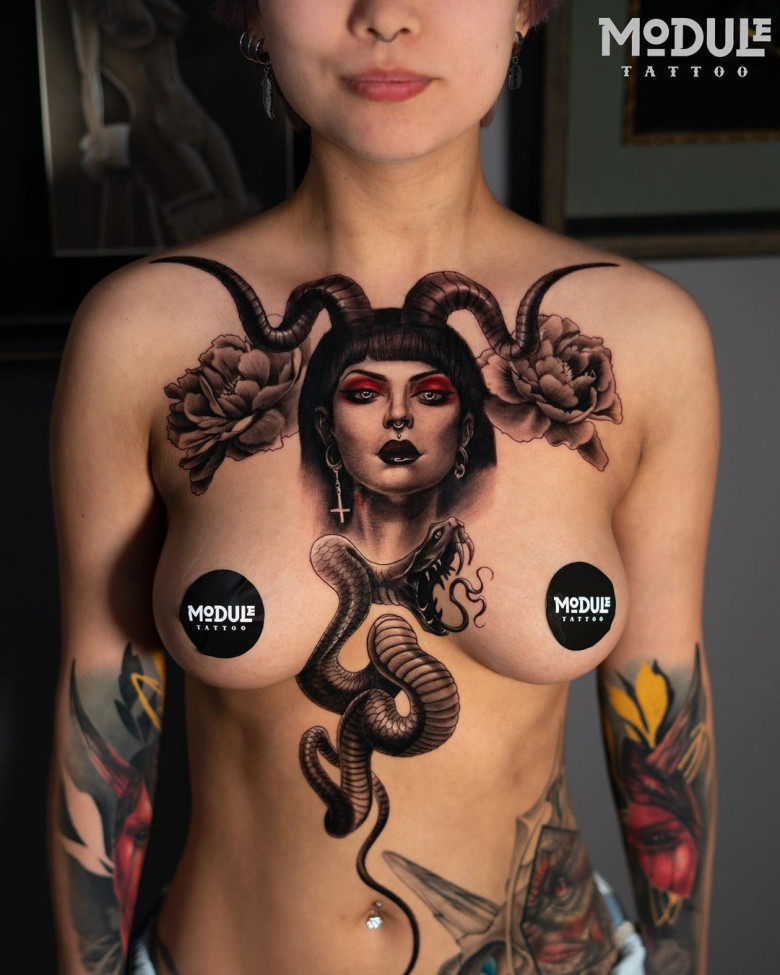 Provocation and humor - sometimes this is so lacking in life! Thank the gods there are tattoo artists like Archie Bronson and clients who get such bold and cute tattoos at the same time.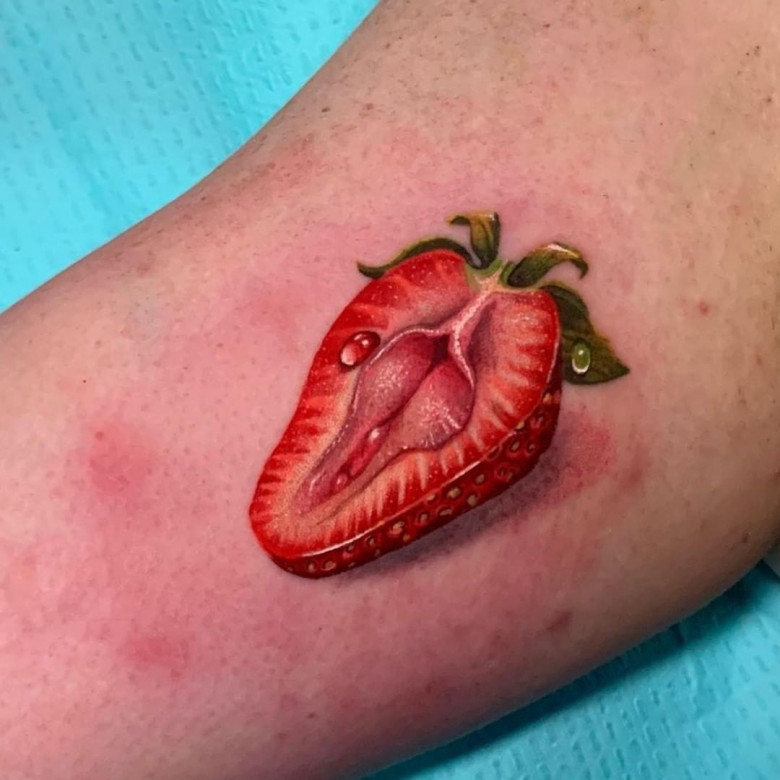 Marine Perez - we adore her unique and original style, and in our interview she told a little more about it. And how wonderful that our subscribers have the same taste and also appreciated the tattoo from Marine.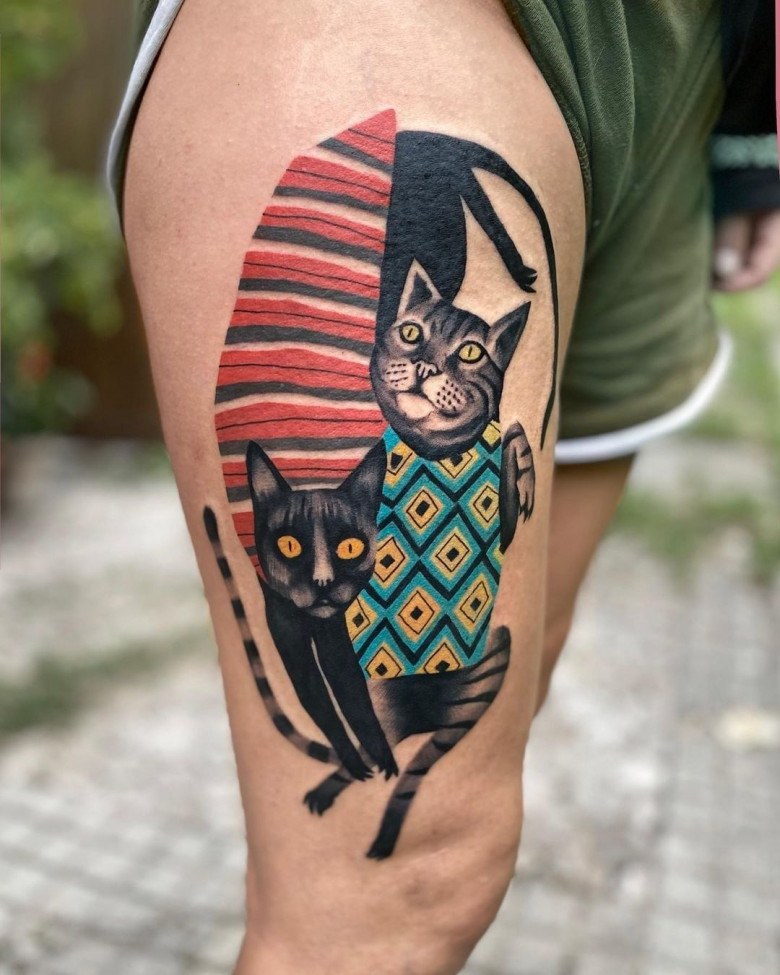 A cute and adorable tattoo from Korean painter and tattoo artist Abii on our instagram has received many positive reactions from the audience. And right now we have released an interview with her, which we hope you enjoy too.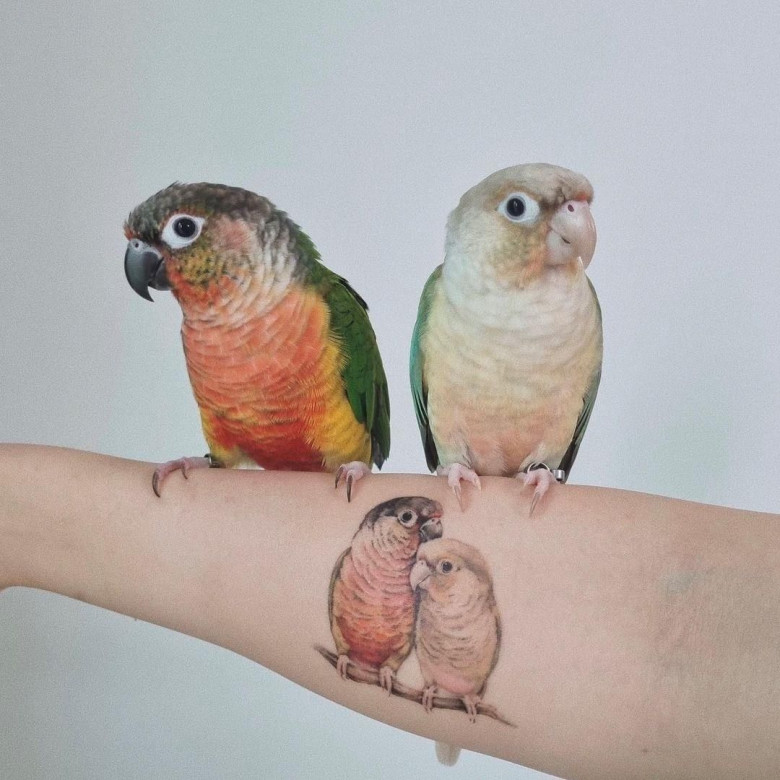 Vadim Neizvestnykh and his recognizable style are difficult to confuse with someone else. Black and pink looks so impressive, which earned the attention of our subscribers.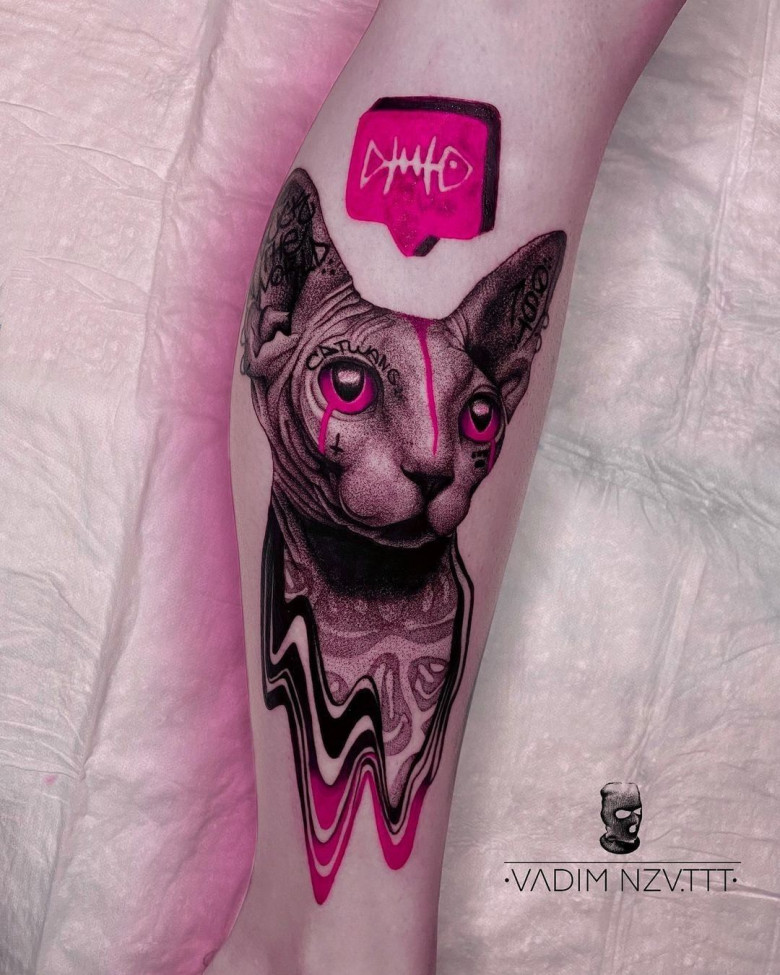 Blackwork again! We know what our subscribers love, so we are looking for the best artists in this style. This work by Spanish tattoo artist Lil Annie was ranked 20th on the list of your most favorite tattoos of 2021.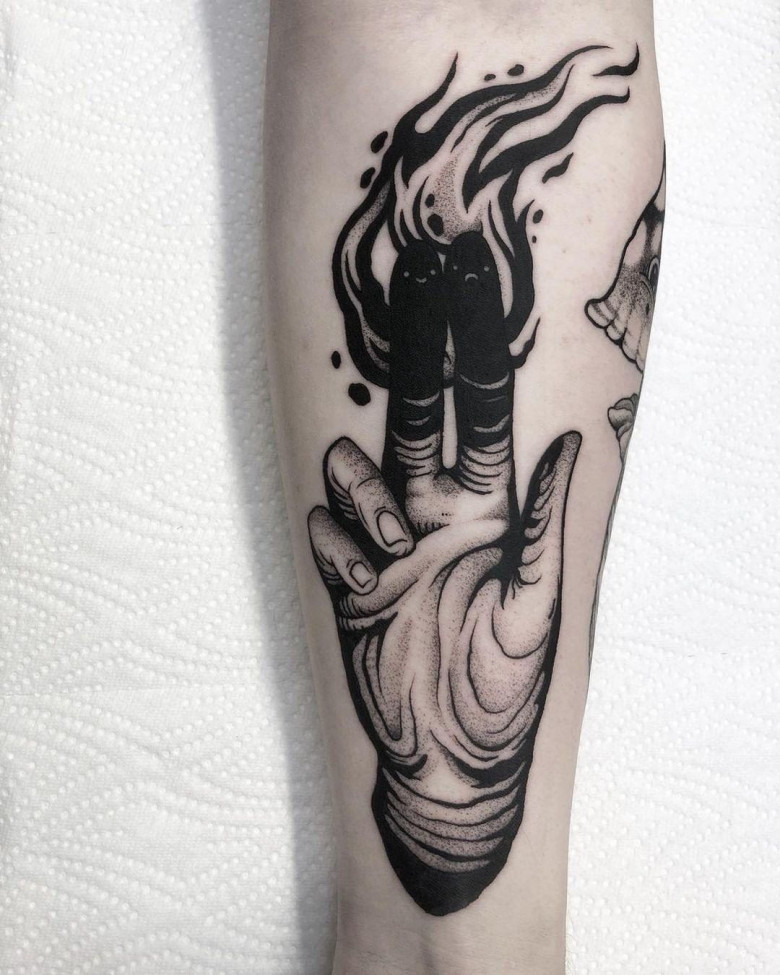 Helena from Poland, also known as Bobavhett, and the stunning wolf tattoo in an unusual place couldn't fail to attract the attention of our audience.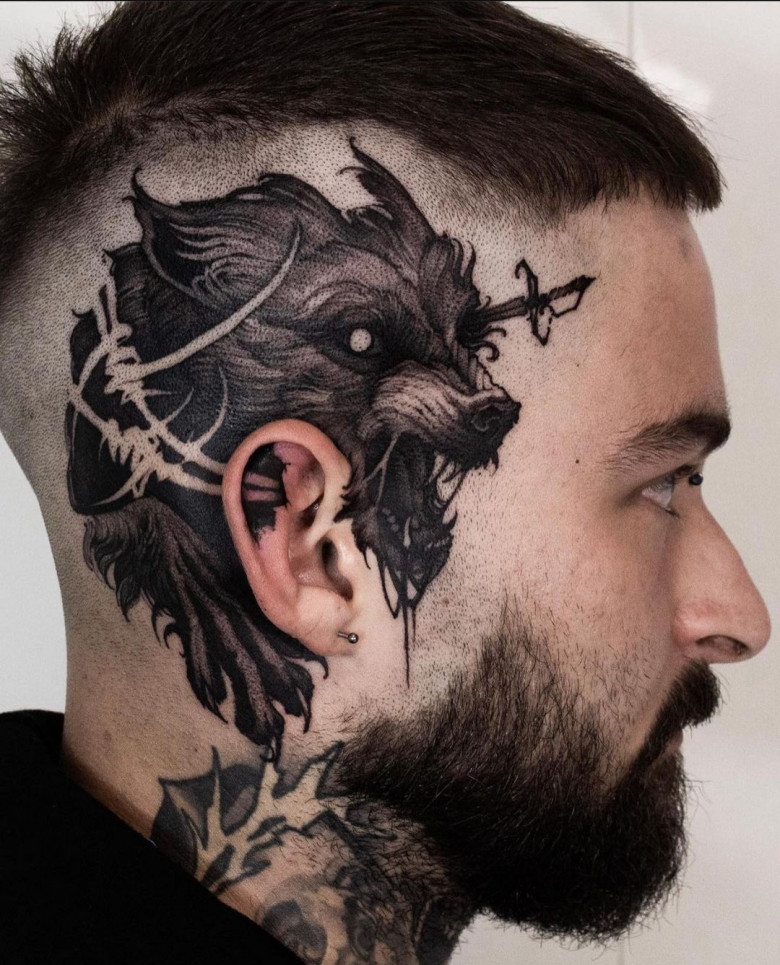 Of the thousands of tattoos that we shared in 2021, our audience paid special attention to the stylish black sleeve in lettering from the talented tattoo artist from St. Petersburg Yegor Nemshevich!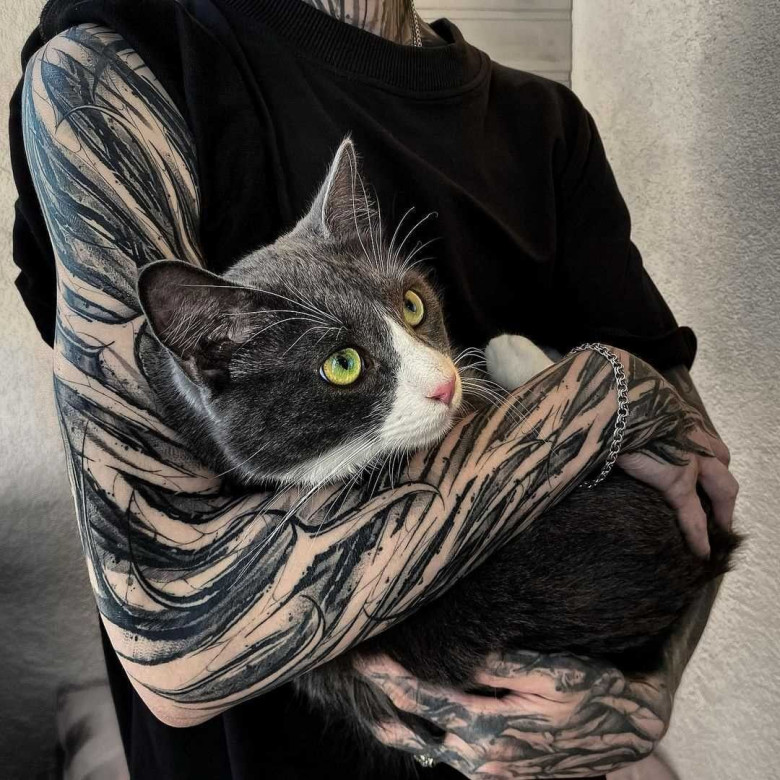 Of course, absolutely all the tattoos that we shared with you in 2021 deserve attention and admiration, and let's hope that next year we will meet even more talented and cool tattooers and painters who will blow up our way of thinking with their incredible creativity, hard work and creativity! See you in 2022!