Primitivism and medieval motives in the author's tattoo style by Marine Perez
Tattoo artist Marine Perez
/ Source: @marineperez
Enchanting, crazy tattoos of this Spanish artist are hard to describe - primitivism, a variety of artistic techniques, medieval motifs intertwine in the colorful whirlwind of the author's imagination, and give birth to unforgettable images of the characters in her tattoos. Her portfolio is replete with colors and shapes, but black works look no less impressive - this is a feature of her inimitable author's style.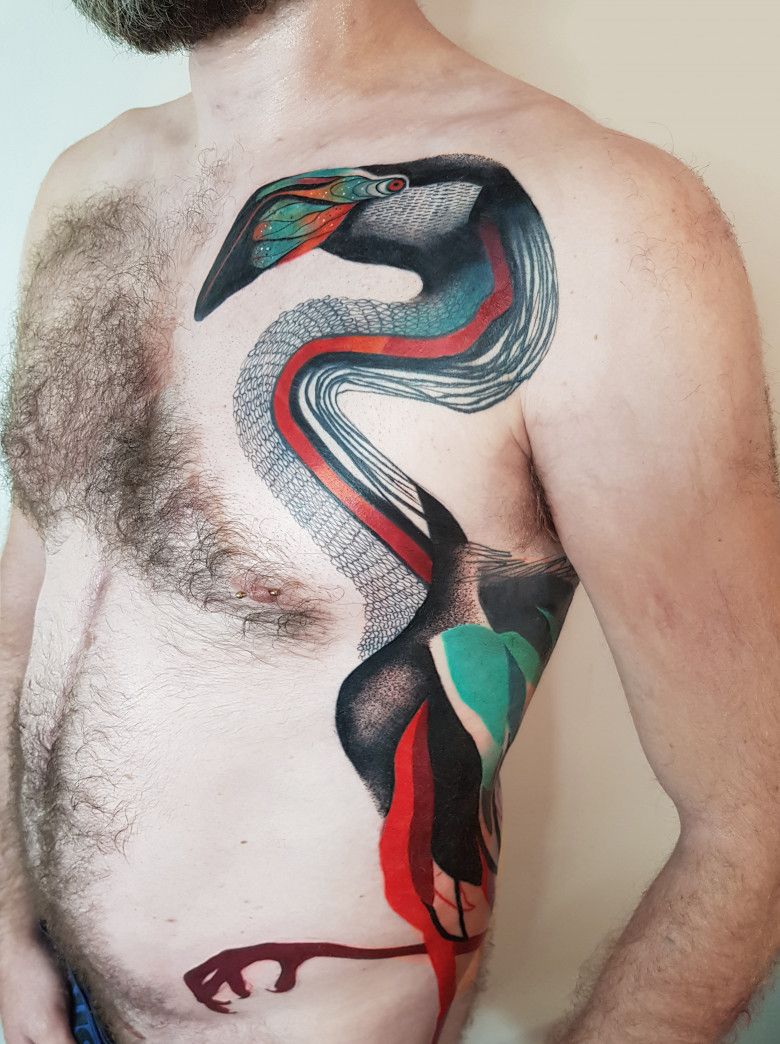 The tattoo artist was born in Bilbao, a Basque country in northern Spain. Now she works in Oslo and Bilbao, and occasionally visits different studios in Europe. In addition to tattoos, Marine loves to work with linocut, stencils and create paintings.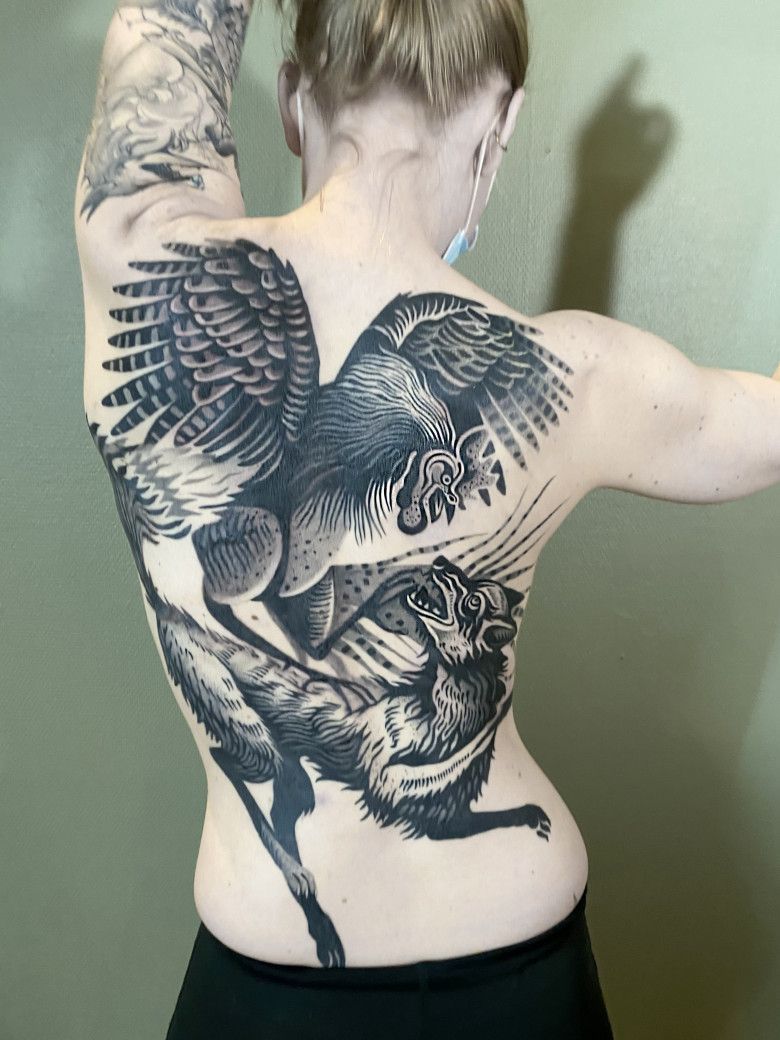 Painting and illustration Marine studied at the University of Fine Arts in her native Bilbao, and at the same time she was quite interested in tattoo, but did not even plan to take it seriously. Before standing on the path of a tattooer, the artist was involved in painting for several years, but 10 years ago, after completing her studies, it occurred to her that she can make money on tattooing and her art.
«It wasn't an easy way. I'm a self taught tattoo artist and I guess this has its positive and negative parts. The process was slow and my friends paid the consequences of my unguided inexperience. Poor of them, I'll always be grateful! In another way I think as a self taught artist you can develop some unique ways to create» - Marine said.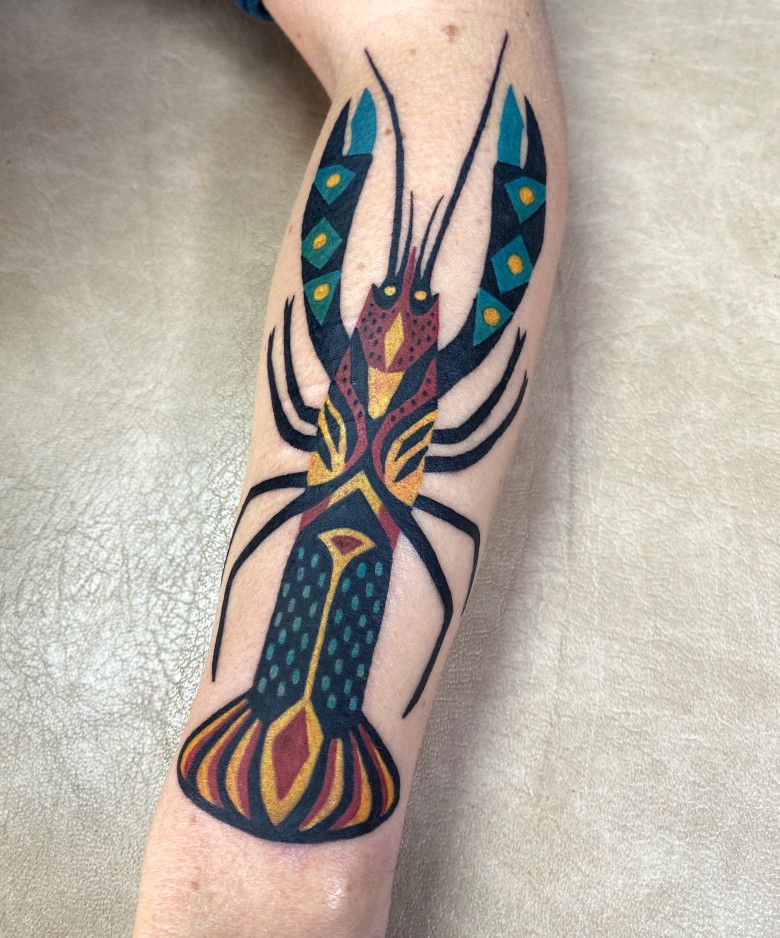 Marine confessed to us that she does not know how to describe her style in one word. She defines it as author's, contemporary, personal, close to painting. Her style was influenced by the past and the present: traditional tattooing, 20th century painting, pop art, etching, medieval art and primitive cultures..
«My palettes are diverse, from soft and tuned to acid and aggressive tones. I like to draw figures that usually are animals and I use a lot of different procedures.» - Marine said.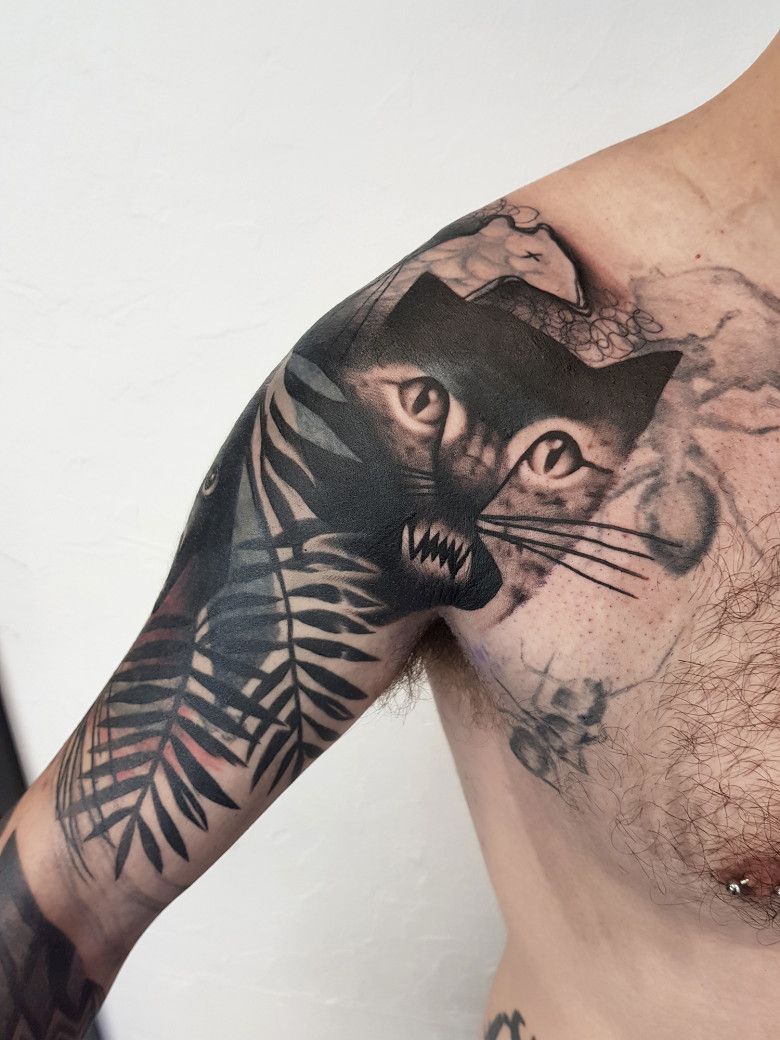 In creating such unusual drawings, Marine is inspired by primal cultures, and the way they depicted their icons and totems, as well as Inuit art and hieratic figures from the Middle Ages. The tattoo artist tries to convey the motives and feelings inherent in these cultures through her art. She also often uses plots of traditional tattoos, modern painting, vintage illustrations in biology, psychedelic art, traditional Japanese paintings, etc.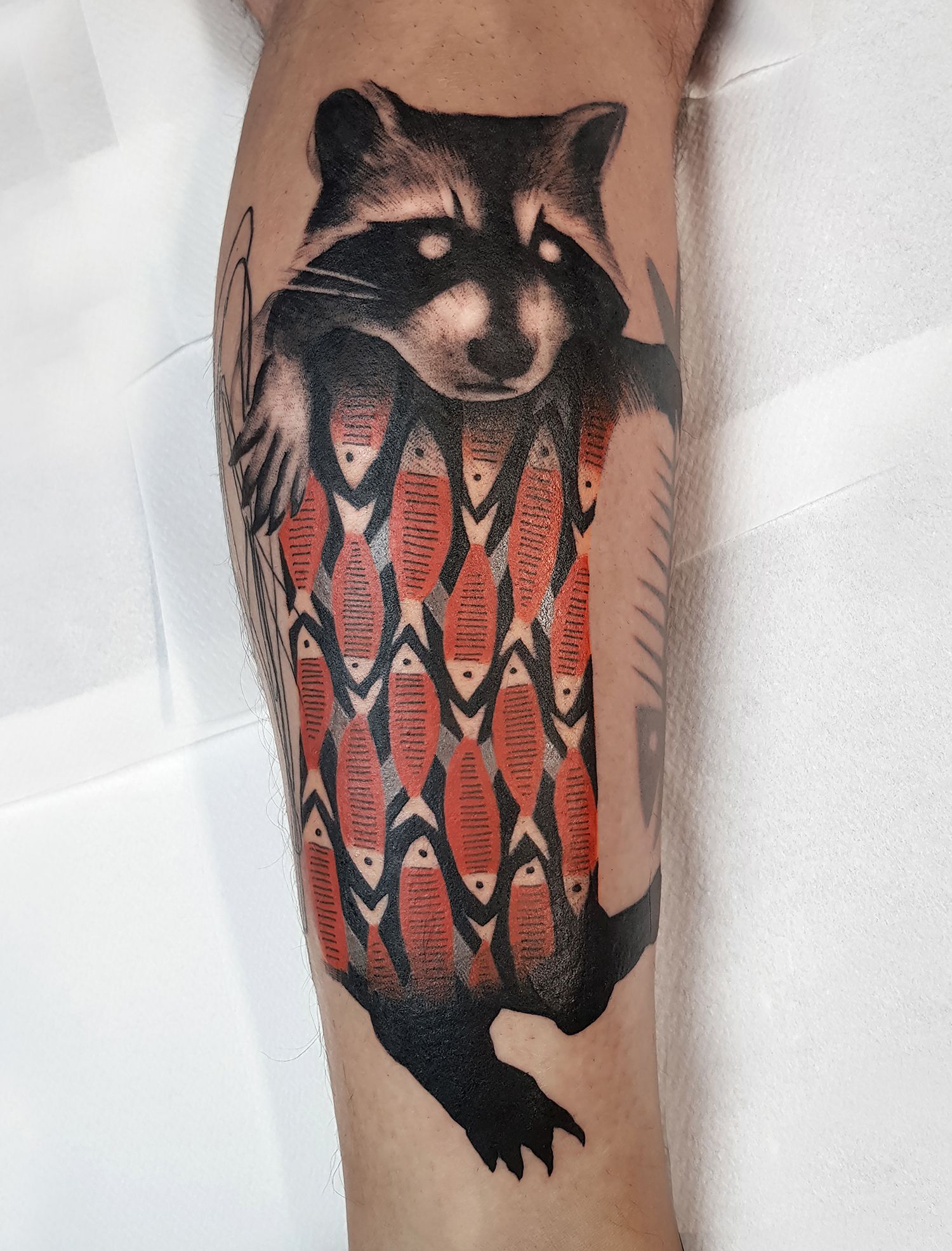 It is not surprising that such unusual tattoos are most often chosen by people of art. Marine said that her clients are usually artists, illustrators, musicians, people from the underground, as well as people with quite ordinary occupations, but they share some sort of sensibility. If you are also close to such non-standard, meaning-filled tattoos, go to Marine's profile to follow and enjoy her incredible art.