Fine lines of nature in tattoos by Joo Joo
12 / 07 / 2022
Oleg Zarvsky
Tattoo artist Joo Joo
/ Source: @tattoo_joojoo
Miniature and minimalism are firmly entrenched in the TOP tattoos of the last few years. Tattooers from all over the world, one by one, amaze the viewer with more and more detailed and realistic images at smaller and smaller sizes.
However, is it only in this that real artistic talent is manifested? Many artists of the world have already proven that this is not so.
A real artist sometimes needs only a few thin lines and a couple of colored brush strokes to express the fullness of the picture.
Today's guest of our interview proves these words in practice, transferring the brightest and most tender feelings of her clients into thin, graceful botanical tattoos.
Please meet Korean tattoo artist Joo Joo.
---

Hello Joo Joo, let's start with our traditional questions. Can you tell us a little about yourself? Where are you from, where do you work now? How long have you been tattooing?

- Hello. I am Jinju Kim. I am a tattooist working in Korea. My studio is located in Hapjeong-dong, Seoul. I started getting tattoos in 2018.

And how did it all start for you? How and when did you decide to become a tattoo artist?
- I like to express myself. But I'm timid. I think I'm a bit shy. Directly explaining myself or acting first seems a bit difficult for me to express myself. I prefer the indirect way of expression. For example, fashion, or the kind of music I like to listen to. In fact, among them, tattoos are the best art to express myself.
So the job of a tattooist was very attractive.
Without hesitation, I started right away.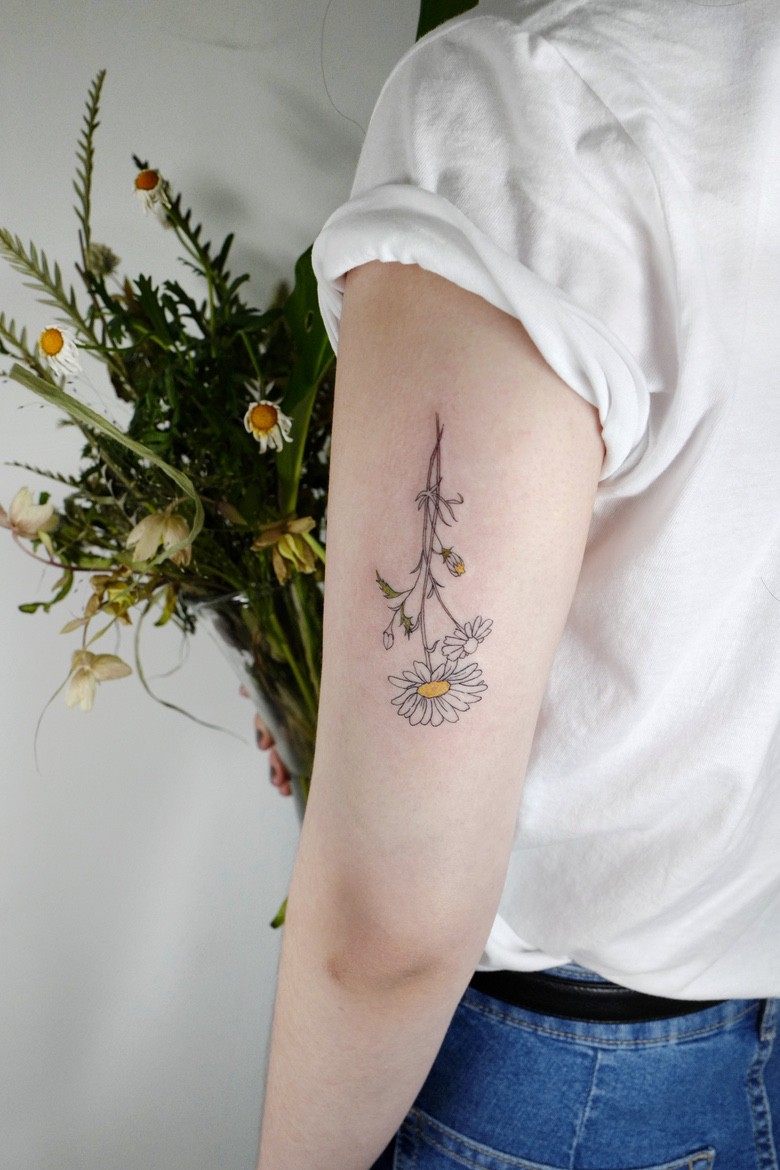 Tell us more about your style of tattooing and how you came to it. How would you describe your tattoo style?
- I pursue a style with a single point, yet minimalistic, that adds rough color to delicate lines.
I like how the person receiving the tattoo and my drawing blend in smoothly. I don't want it to be too exaggerated or unnatural. Because a tattoo is a painting that you should be with for the rest of your life. I hope that it will be a picture that you can be satisfied with even after a few years have passed. For this reason, I add clean, thin lines that will not fade over time, and colors of crayon textures or brush textures that can give meaning to drawings.
What difficulties or features of working with a thin line can you name? Do you have any secret tricks you use to keep the line so clean and thin?
- Human skin is not as flat as paper. It is very soft and has the property of moving well. Therefore, if the depth of the needle is not maintained, it will not be drawn thinly. I think it's a very difficult skill. I practiced to draw good lines every day during the time I was learning to get a tattoo in order to do fine, neat line work like this. I think I drew thousands of lines on a rubber board and paper. Through practice, I think thin line tattoos are my specialty now. I can assure you that I am really good at drawing thin lines.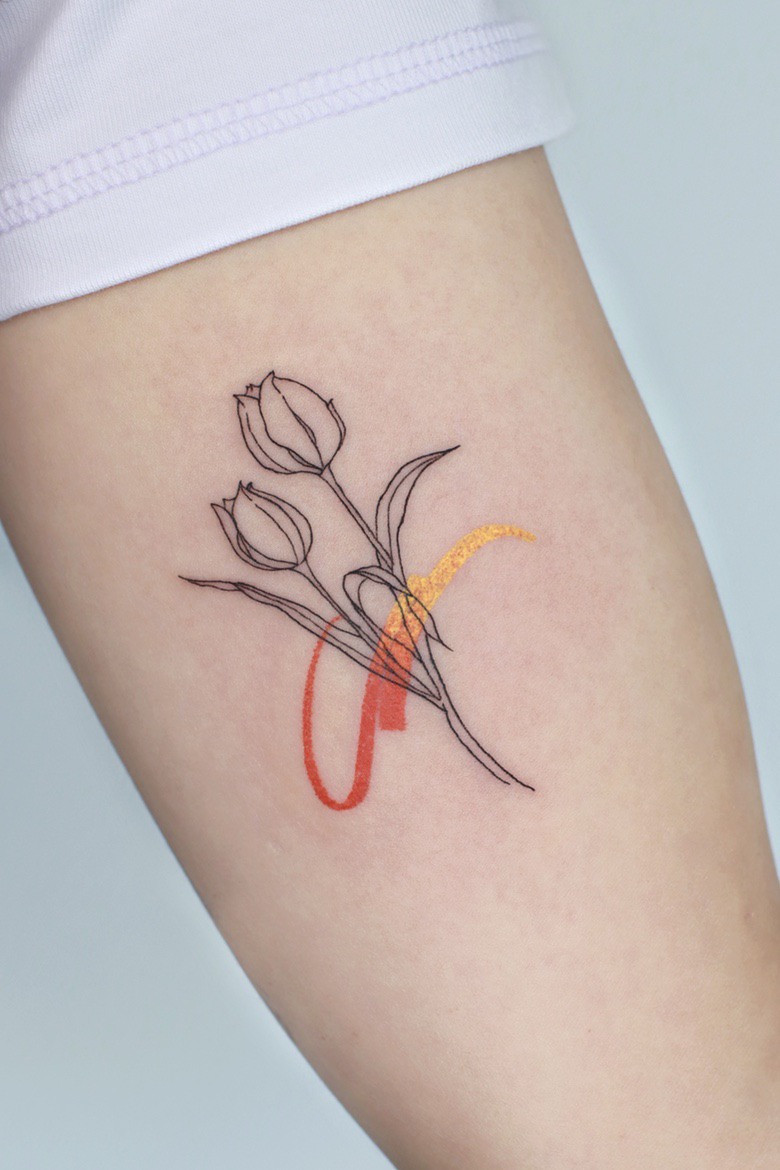 Working with small tattoos is very difficult. Did you have an art education or any special training?
- I don't think it's easy to put a lot of detail in a small size. I am constantly studying art, and I think of tattoo design ideas every day. I draw every day to find out how to draw more beautiful, people will like it, and create designs that satisfy both customers and me.
Where do you look for inspiration for your designs?
- I look at the paintings of my favorite painters, and sometimes go to nature on my days off. Take a picture while looking at nature through the camera lens. It is a way to appreciate nature more deeply. I feel inspired by watching the plants move while listening to the sound of the wind. From the warmth of the green of plants to the freedom of the blue of the sea, I think nature is a space where you can get many colors and energy.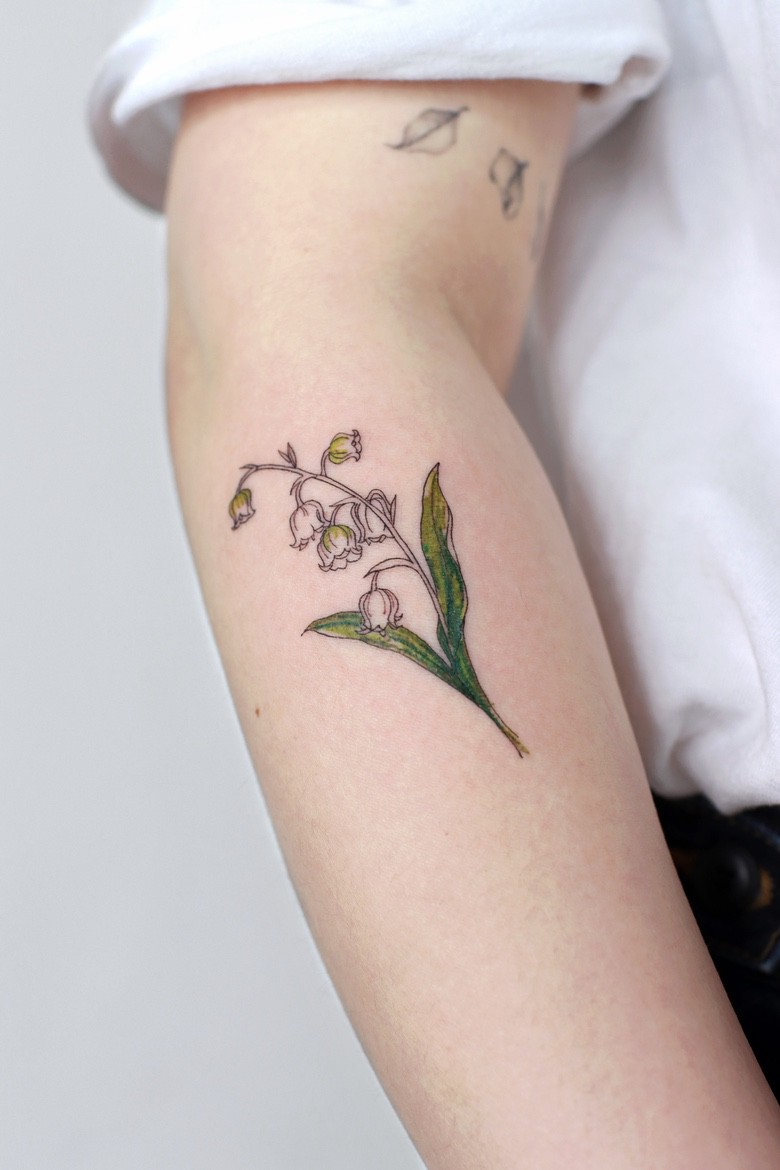 Do you have any other passions besides tattooing?
- It seems that the only passion or liking other than tattoos is the cat that lives with me. My cat makes me feel comfortable and energized. Also, he's so cute that just looking at him makes me happy.
Are tattoo conventions a part of your life? Do you travel a lot as a tattoo artist?
- I really love my job. Tattoos are my whole life. I meet a lot of clients while getting a tattoo, and they tell me a lot of stories. Sometimes they even tell very personal stories. I think it's a really worthwhile experience for me. It's great to hear valuable stories from our clients and give them tattoos that they can cherish for the rest of their lives.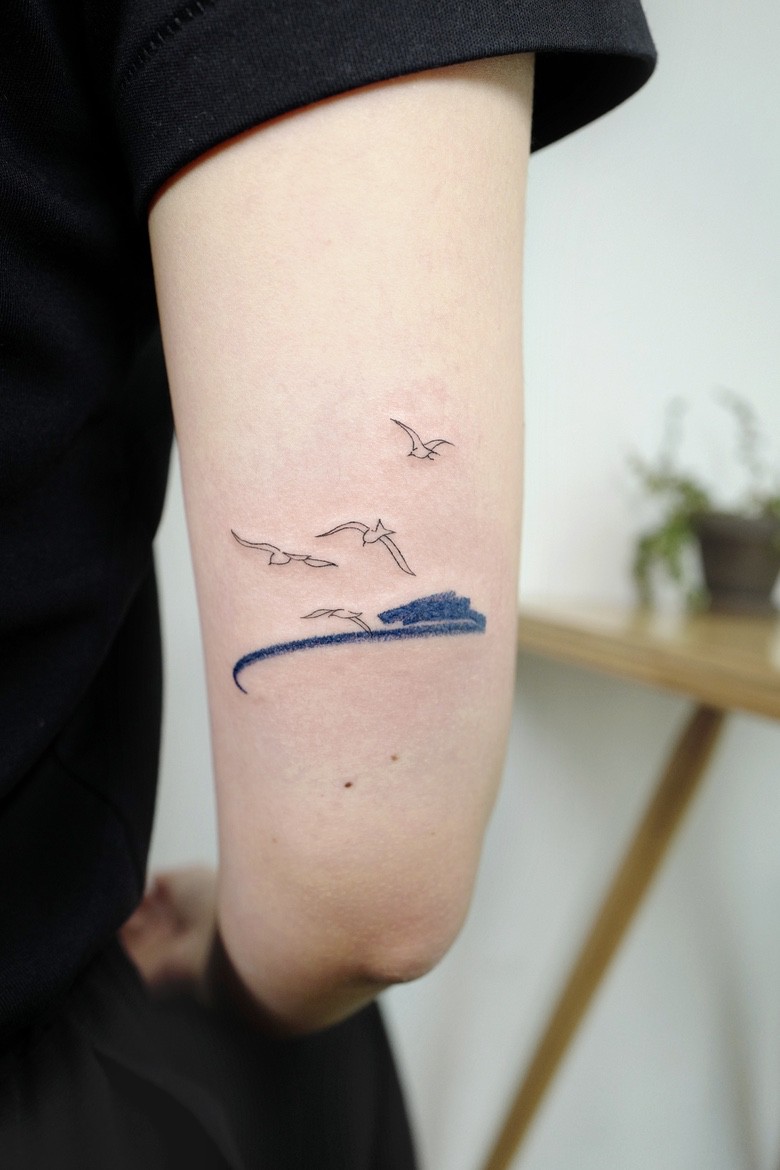 What is your main goal in your tattoo career?
- It can be said that the biggest goal for me is to make tattoos that make many people happy. I also want to work with people from all over the world.
Do you have any creative plans for the near future?
- I also want to make YouTube content. It can show the description and process of tattoos I do. Also, I want to put the stories of my clients on YouTube and show the process of making tattoos with them. It is a plan I would like to try someday.