Abstract hand poke tattoos from Korean artist Basil
Tattoo artist Basil
/ Source: @tattooist_basil
A point, a straight line, a circle, a square - the hero of this interview is able to depict almost any object on the skin with the help of simple geometric shapes and harmonious color combinations. Tattoo artist Basil from Seoul, South Korea, specializes in abstract tattoos in her author's style, which she applies to the skin of clients in the favorite technique of all tattoo connoisseurs - the hand poke technique.
Let's learn about this unique tattoo style from Basil herself!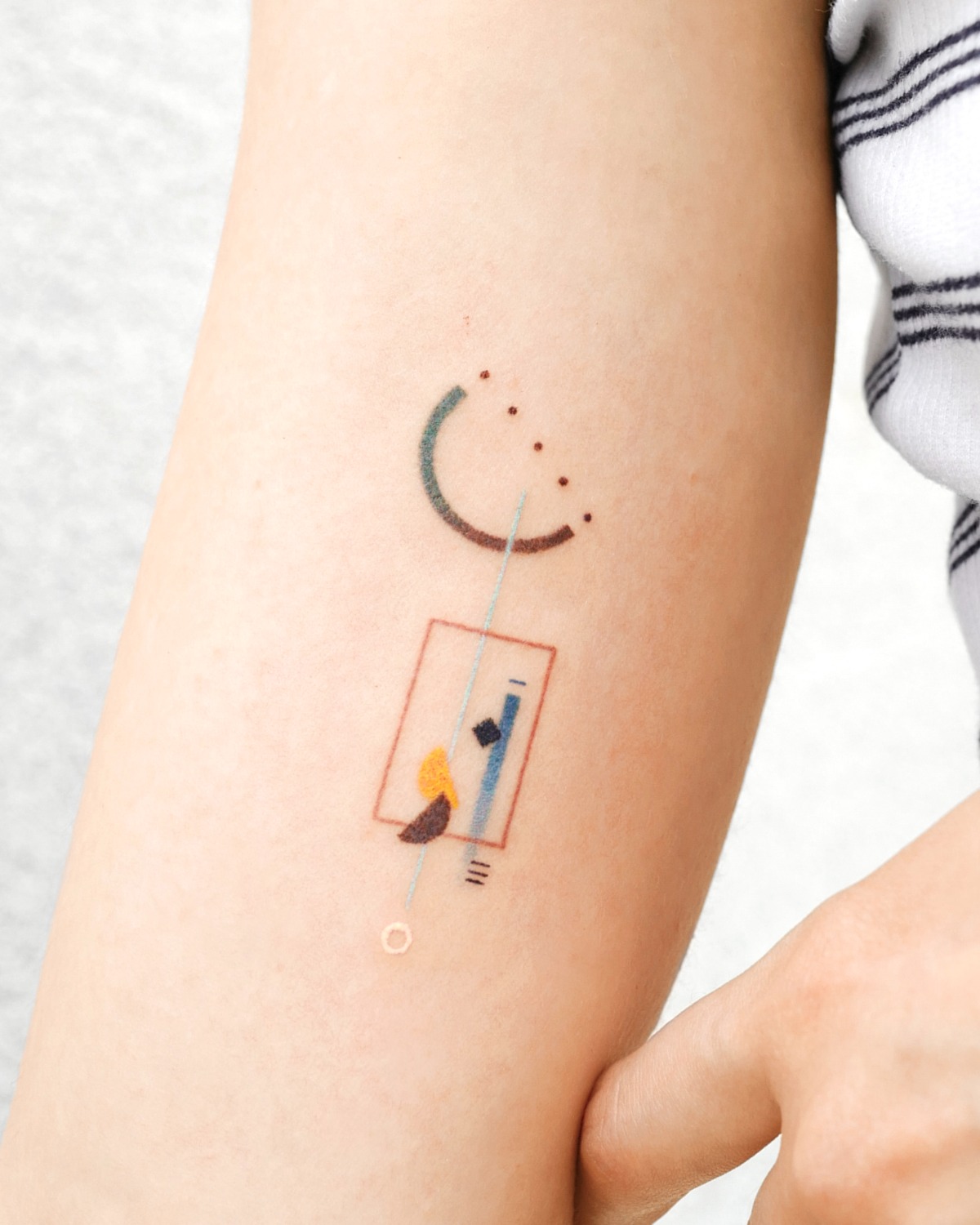 ---
- Basil!, let's start with our traditional questions. Can you tell us a little about yourself? Where are you from, where did you study?
- I'm currently working in Seoul, South Korea. I was born in Daegu and moved to Seoul for university.
I went to Hongik University and studied Metal art & Design. I learned how to make furniture, light, and jewelry with metal material. I could practice how to make various geometric shapes there.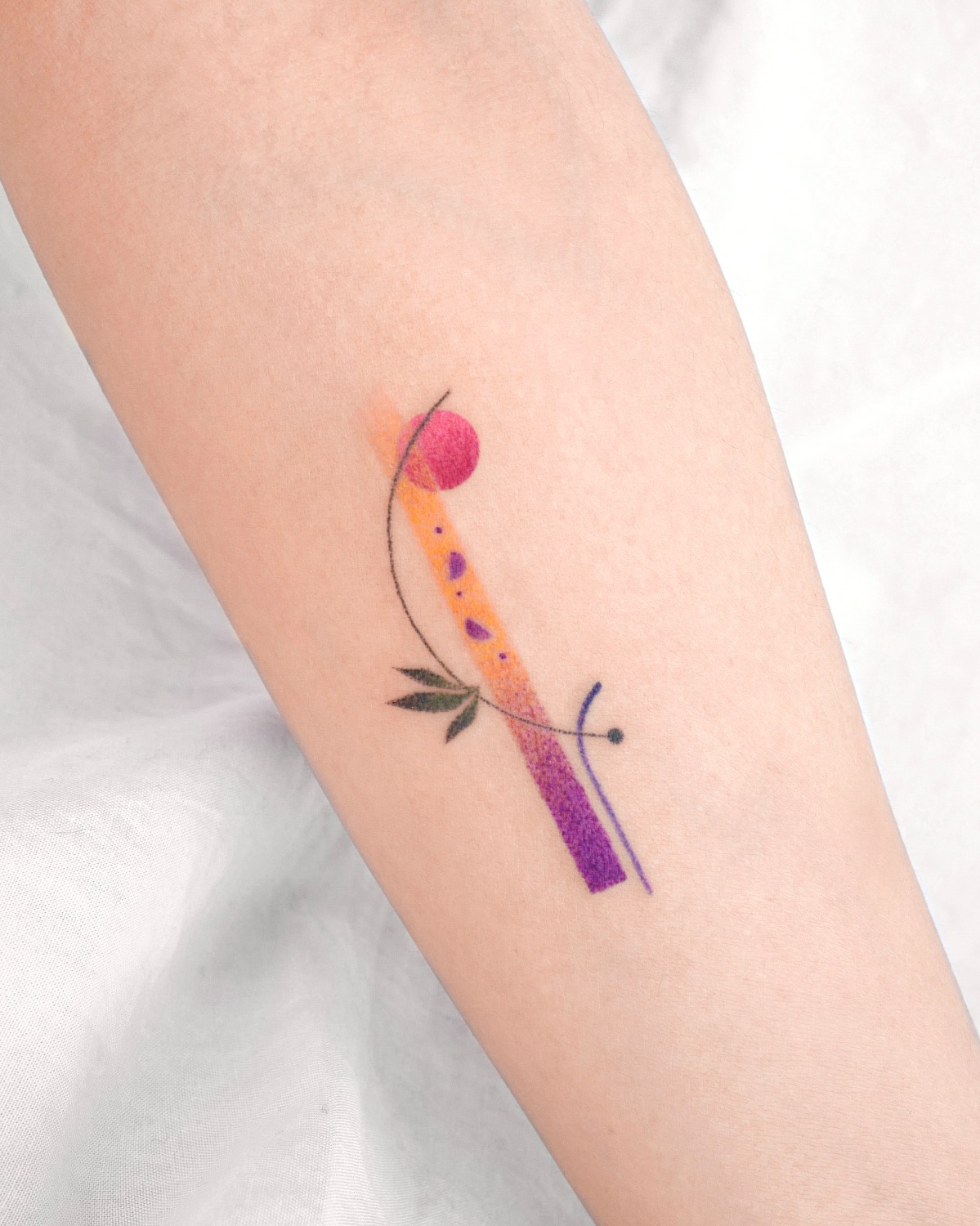 - And how did it all start for you? How and when did you decide to become a tattoo artist?
- Right after graduation, as a novice job seeker, I didn't know how to start. So I just started to learn many different things like 3D rendering and video editing…etc. And also did a lot of job interviews. But I couldn't decide what job I should get.
At the same time, I started to learn tattooing by chance. First, it was just a hobby. I thought maybe I could use that skill to tattoo my friends in my free time. But after a few weeks, I found out that this is my dream job.
I like to create things with my own hands, not just sitting in front of the computer. I love to communicate with people in person, not in the chat window. So "tattooist" turned out to be the best job that I could get considering my disposition.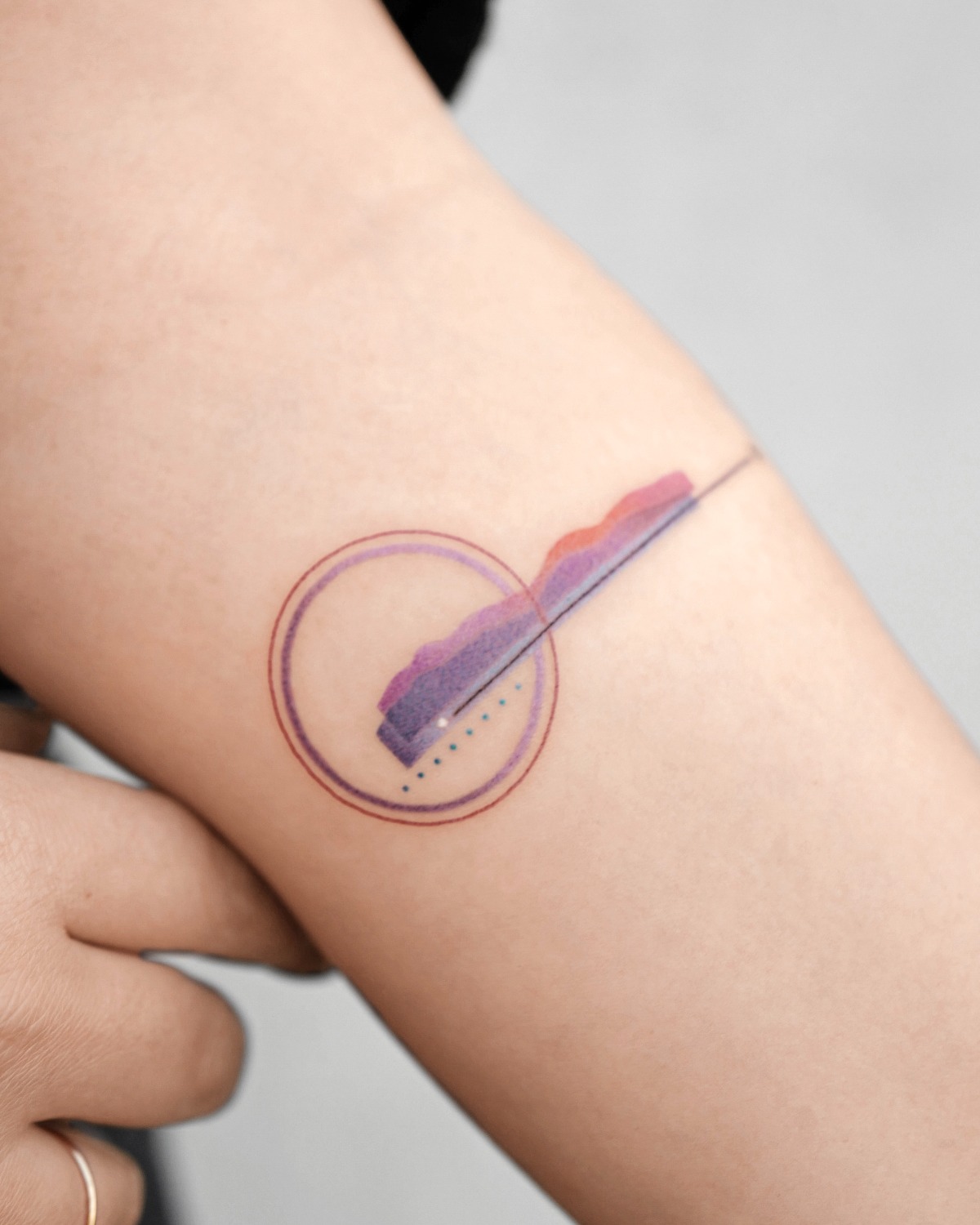 - Tell us more about your style of tattooing and how did you come to it. Why do you like this style?
- I've always liked simple geometric shapes. Maybe it came from the geometric puzzle my parents bought me when I was a little, or it's just my taste... I don't know. But It's so interesting how the simple plain shapes gather and make visual pleasure without fancy decoration.
When I started tattooing, I used to make designs with flowers and beautiful scenery, because they were the most popular subject for a tattoo at that time. I loved to make geometric designs when I was in university.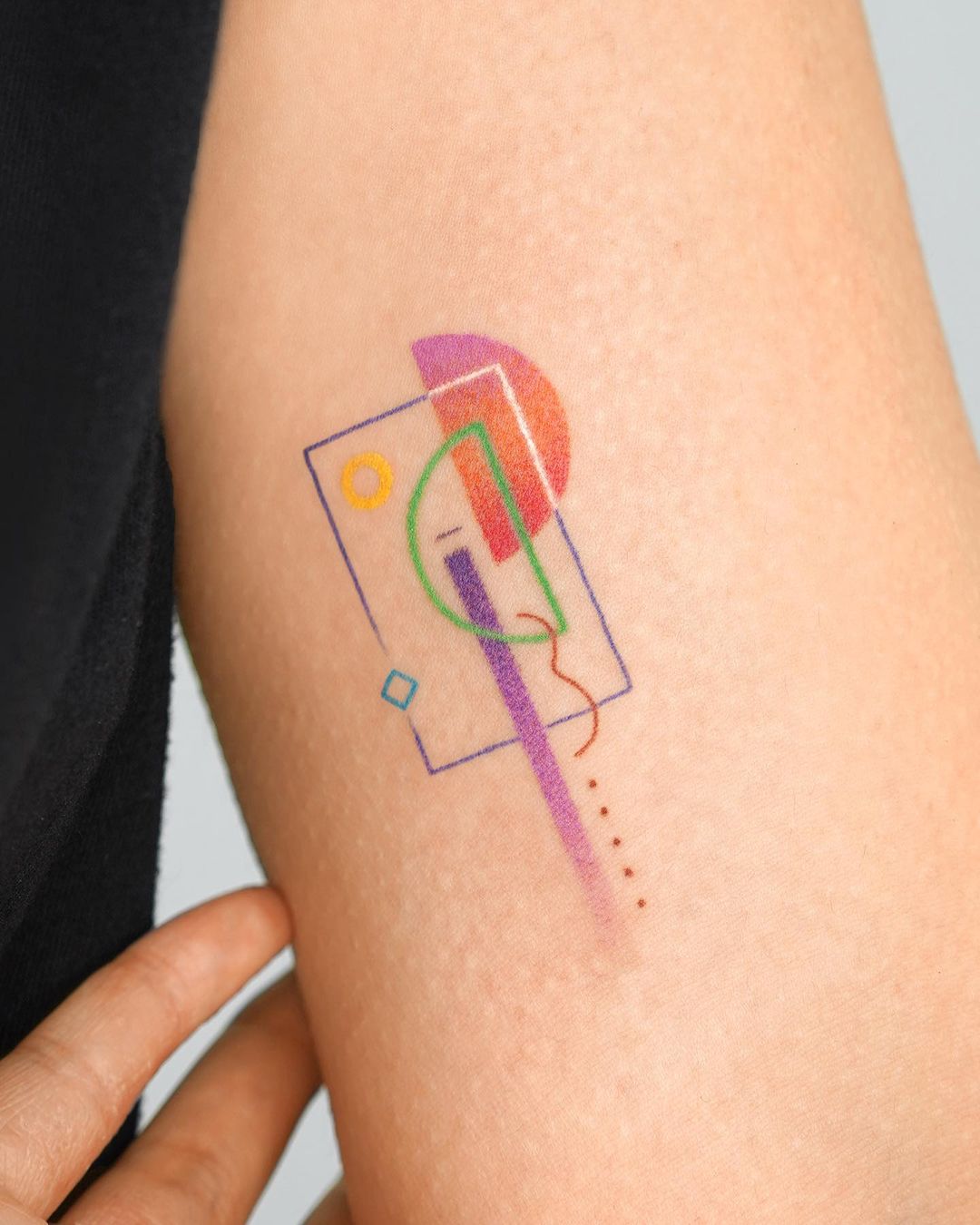 And after I learned to tattoo, I just wanted to broaden my art to the tattoo design. I didn't care about how many people would want it or what people would think. Just wanted to draw what I like.
First, I made simple shapes motivated by nature or my favorite movie scenes. But after time, people who liked those shapes asked me to make another one from their own favorite movie scenes or their own pictures. This is how it started.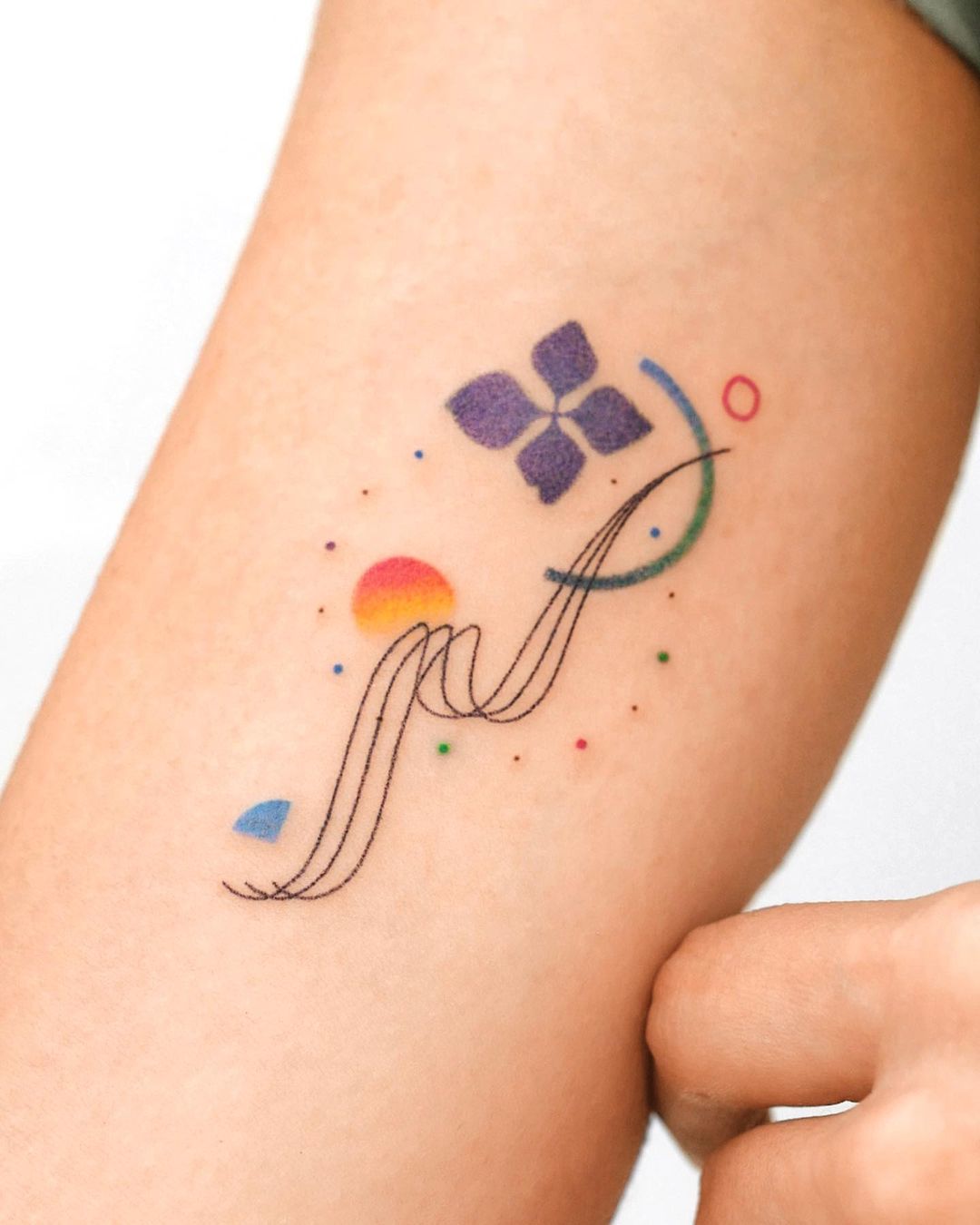 - Why did you choose the hand poke technique for your work?
- When I first started to create simple designs for a tattoo (since what I used to deal with was 3D,) 2D with simple shapes seemed too plain for me. So I tried to put some texture in them.
Then I heard with the hand poke technique, the tattoo can have a dotted texture because the image will be composed of many dots.
I thought that might give some details in a simple shape, and the idea that 'dots become lines and lines become planes' sounded wonderful for me to create geometric shapes. Because the simplest shape of the geometry is a dot.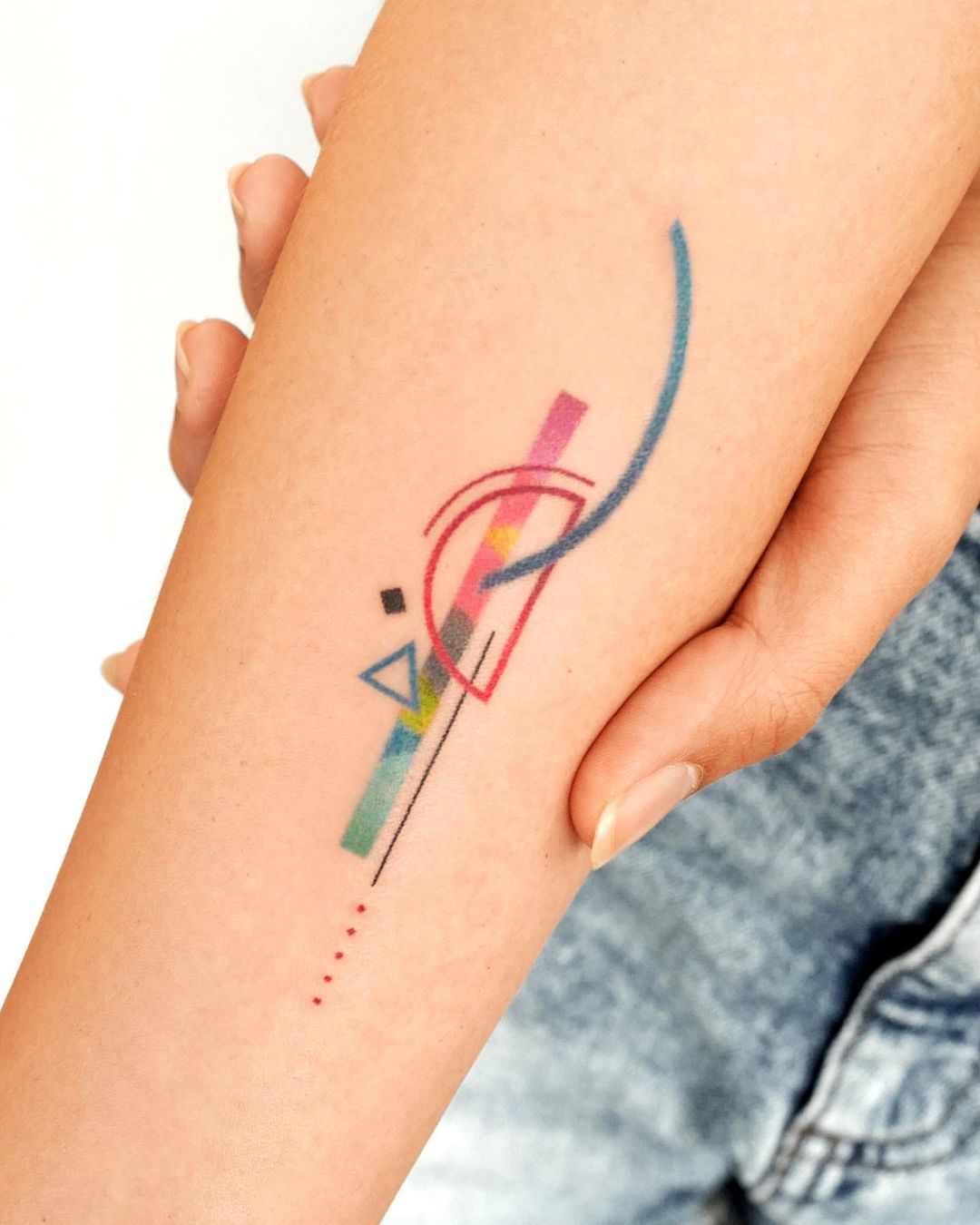 - How do you create a tattoo design? How do you turn a client's idea into abstract geometric shapes?
- First, I try to find the most important part of the whole picture and transform it into a more simple form. Repeat that process until it ends up with the most simplified shape. If it has more than 2 motifs, combine the simplified shapes and place them in a good position so they are placed in beautiful harmony with each other.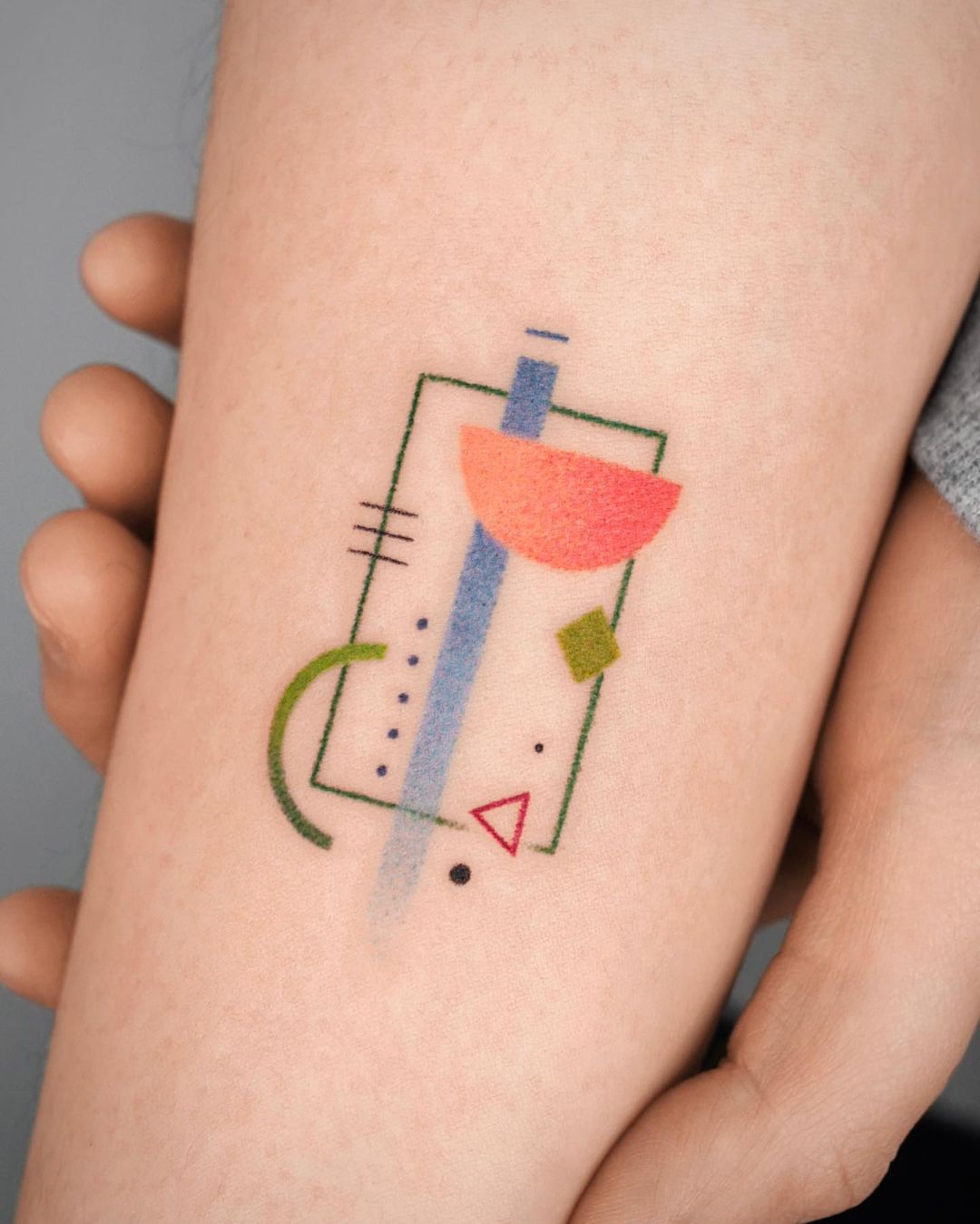 - What famous abstract artists inspire you?
- I don't have a specific abstract artist that I like, but 'Le Corbusier' is my favorite artist. Because he always tried to figure out the most efficient construction of the simplest structure.
I wish my works are also so simple and efficiently contain meanings.
- You work at the famous studio in Seoul, Studiobysol. How did you get there? How long have you been working there?
- I was scouted after the academy course which was also run by the same studio. And have been working for more than 3 years now.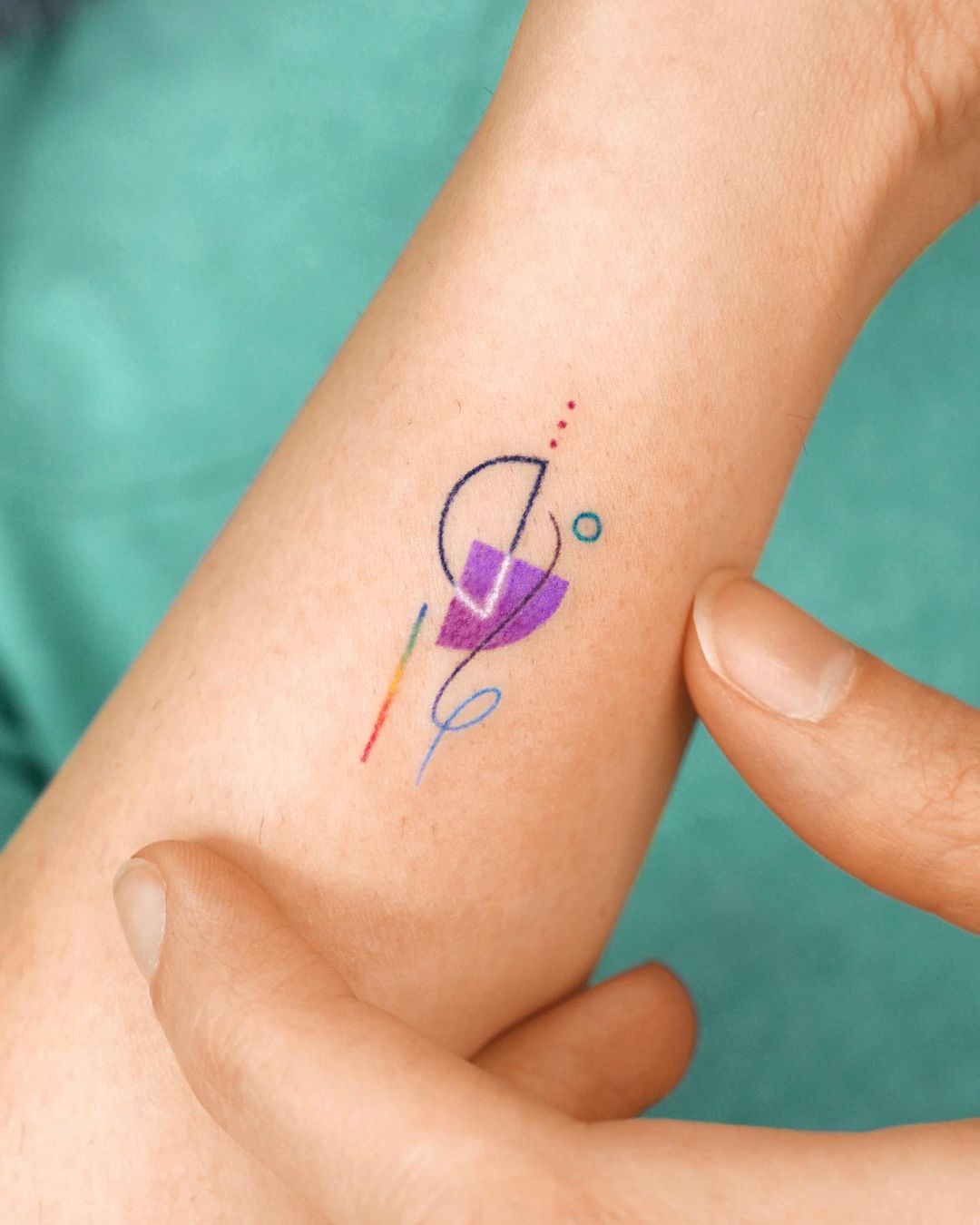 - Who are your clients? Are there many foreigners among your fans?
- Yes, according to my follower insight on Instagram, most of them are foreigners. And the biggest proportion is from the US.
And even during the COVID, 1/3 of my clients were foreigners even though traveling abroad wasn't easy at that time.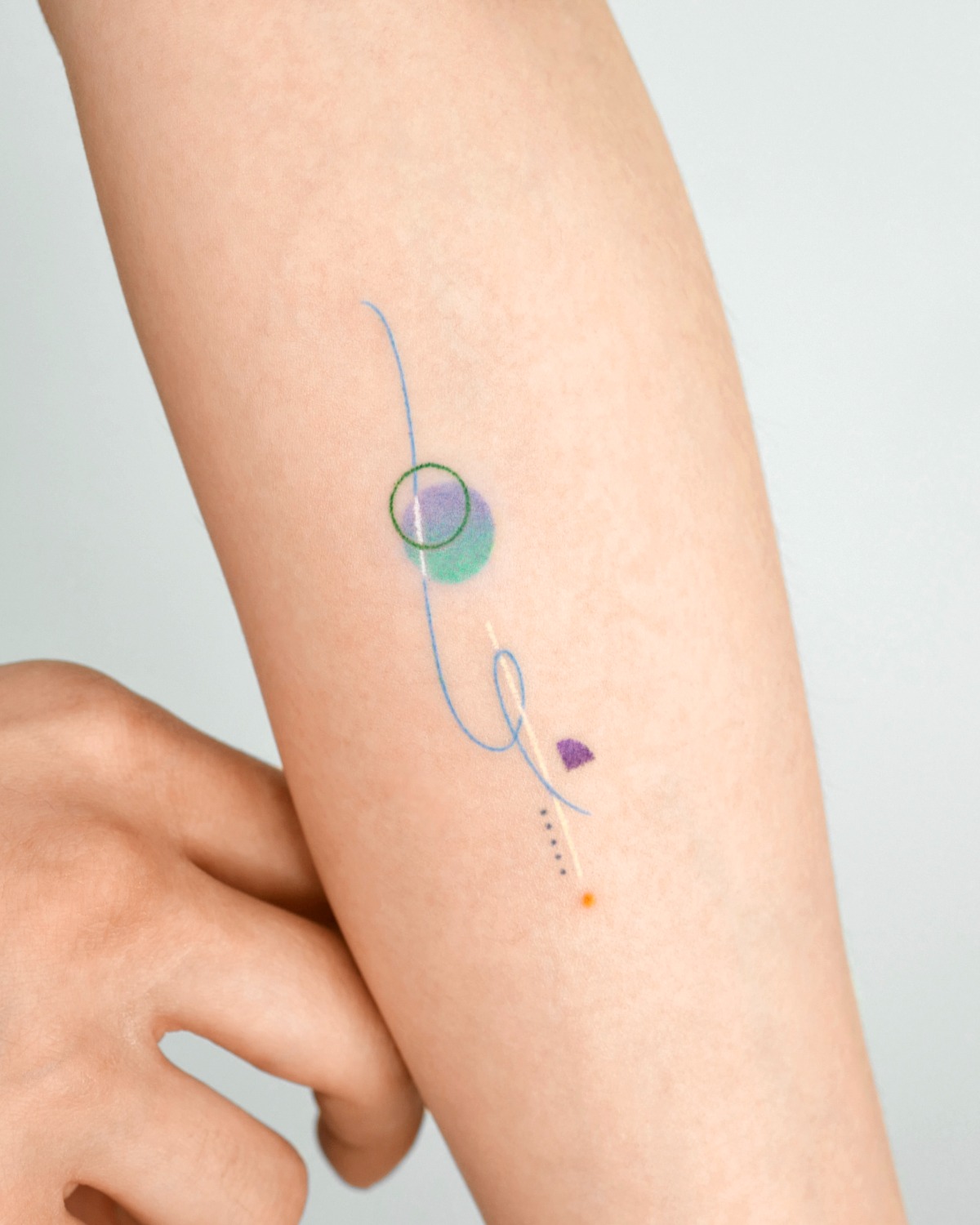 - How do you assess the tattoo industry in South Korea today?
- We have many groups who work hard to make the situation better. And there are more and more people who are getting tattoos and have positive thinking about it. I'm pretty optimistic about the tattoo industry in Korea.
- What are your career plans for the next couple of years? What heights would you like to achieve?
- Now the Covid is almost over. So I want to go abroad and meet my foreign clients. Can't wait to meet them and broaden my creativity!