The fascinating world of flora in a botanical tattoo by Olga Nekrasova
Tattoo artist Olga Nekrasova
/ Source: @fflowerporn
Infinitely feminine, natural and unique tattoos are created by the botanical tattoo artist that we will introduce to you in this interview.
Flowers and shrubs, leaves and berries - native places and everything that reminds your childhood or simply inspires you throughout your life, this tattoo artist will be happy to imprint on your skin. Color neotraditional tattoos in a soft, natural palette, reminiscent of classic illustrations from books on botany - this is the calling card of Olga Nekrasova, a tattoo artist from St. Petersburg.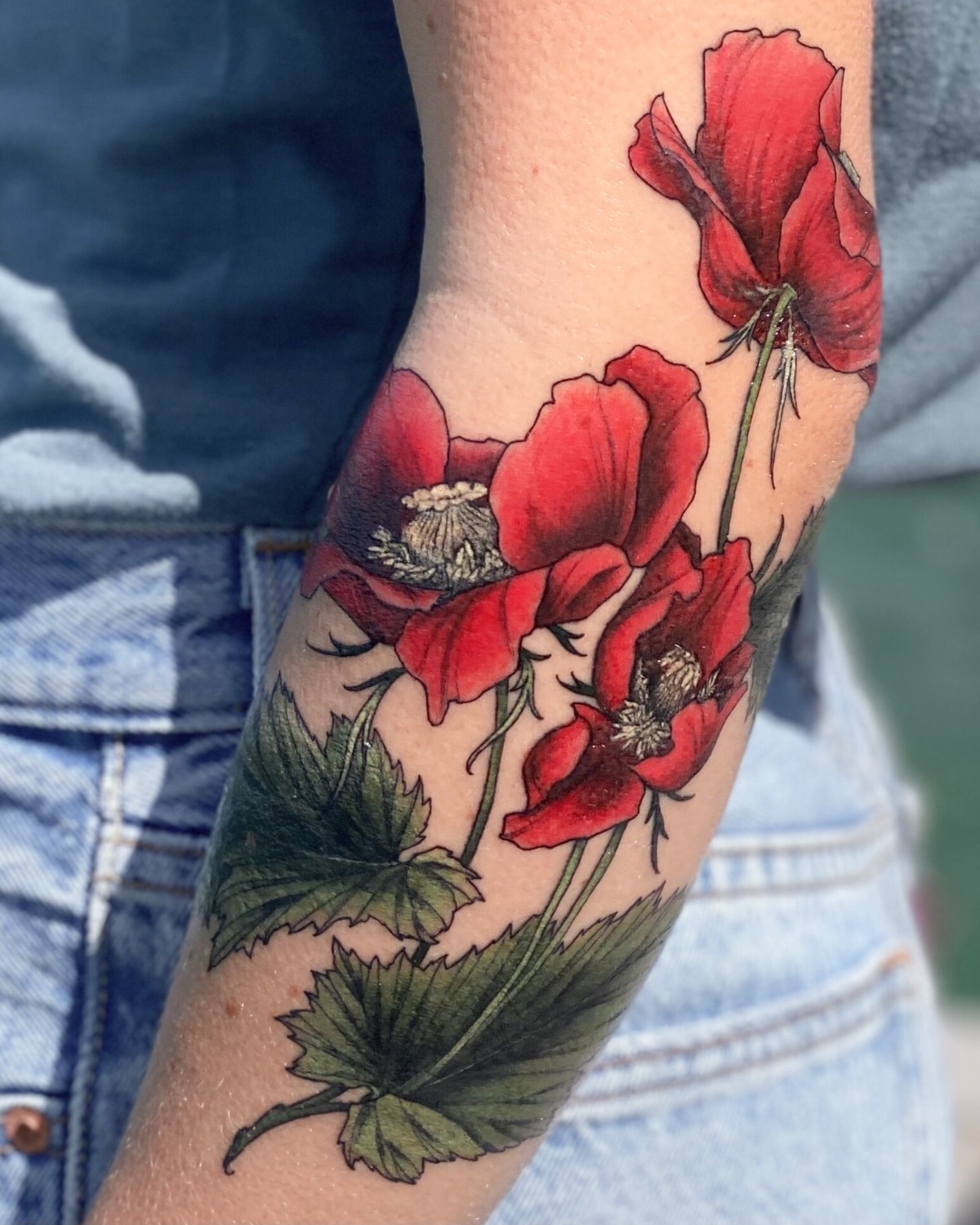 Olgahas been tattooing for more than 8 years, and it can be said that she has been indifferent to the world of nature and plants all her adult life. Today, almost 100 thousand fans of romantic floral tattoos follow her amazing portfolio on Instagram, including us!
Let's take a closer look at Olga's portfolio, learn about her journey into the world of tattoo art and botanical illustration!
---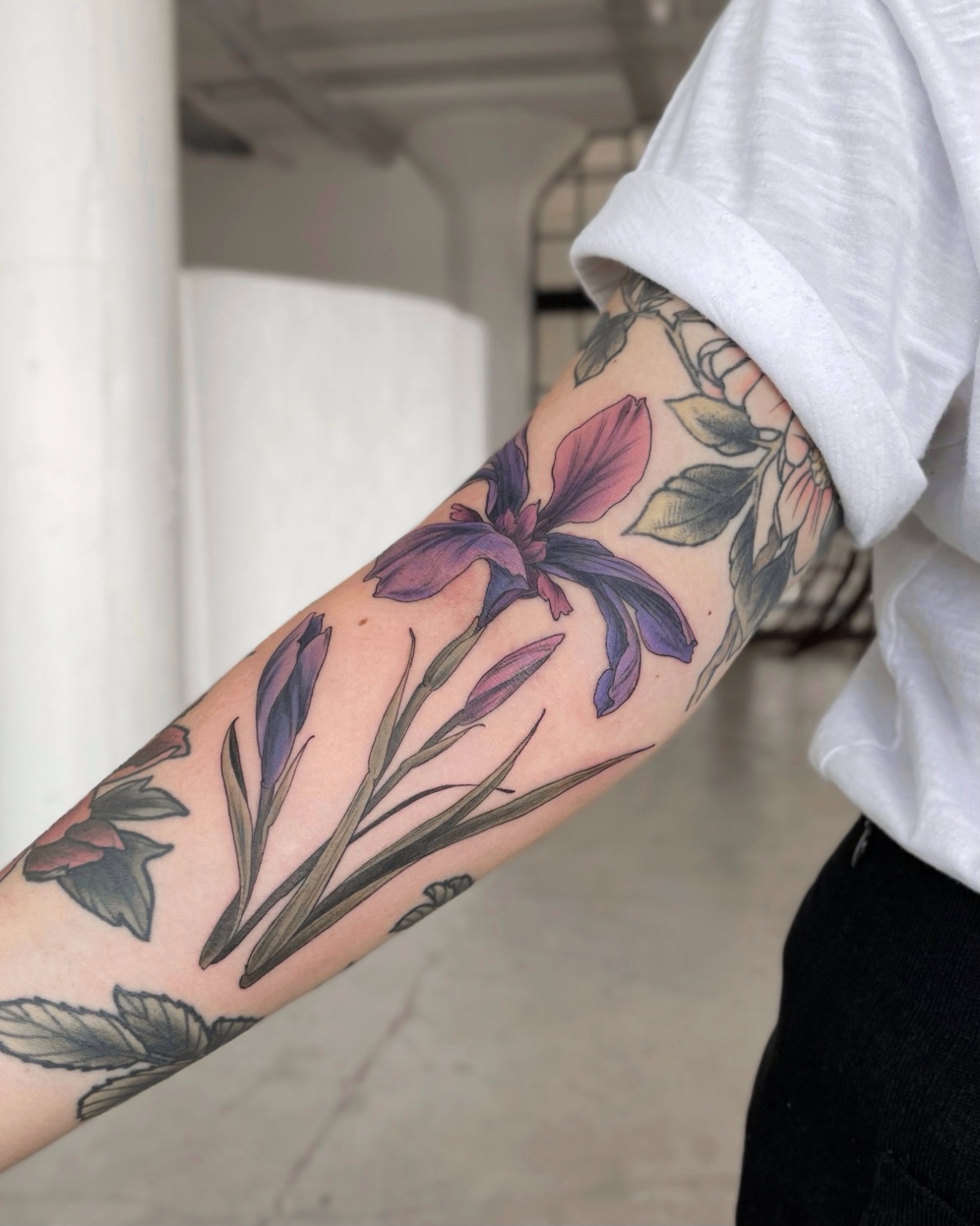 - Olga, tell us a little about yourself, how did your career as a tattoo artist start?
- I was born and raised in the Urals in the city of Perm, for the last 10 years I have been living in St. Petersburg, eight of them I have been tattooing.
Once my friend asked me to make him a tattoo - at that moment I was sure that I was a photographer and did not even think about doing something else. But somehow it so happened that over the next couple of months I made my friend almost an entire sleeve and, at the same time, I came across a botanical illustration from some book on the Internet.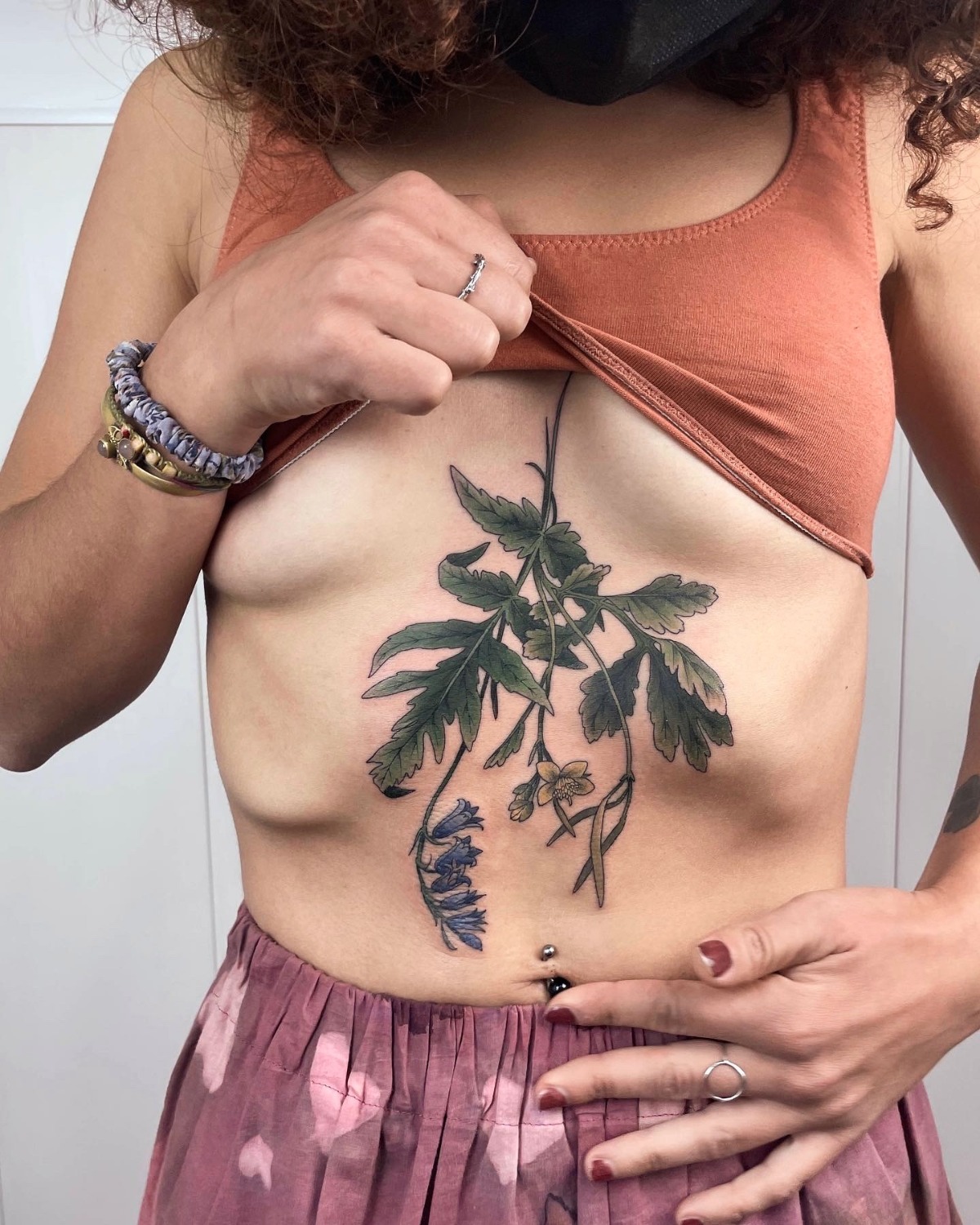 - Tell us how you came up with this tattoo style? Did you immediately start working with botany?
- Now it's even hard to say what came first - an interest in tattooing or botanical illustration, in general, I never did one without the other. Both appeared in my life almost at the same time, and somehow everything came together in my head at once.
- Do you have any secrets on how to prepare a tattoo sketch? What features of your work would you highlight?
- The secret is simple: I pay attention to all plants that are in my field of vision, looking at bushes, flowers, branches and sticks. The rest of the time I buy every botanical picture book I can find.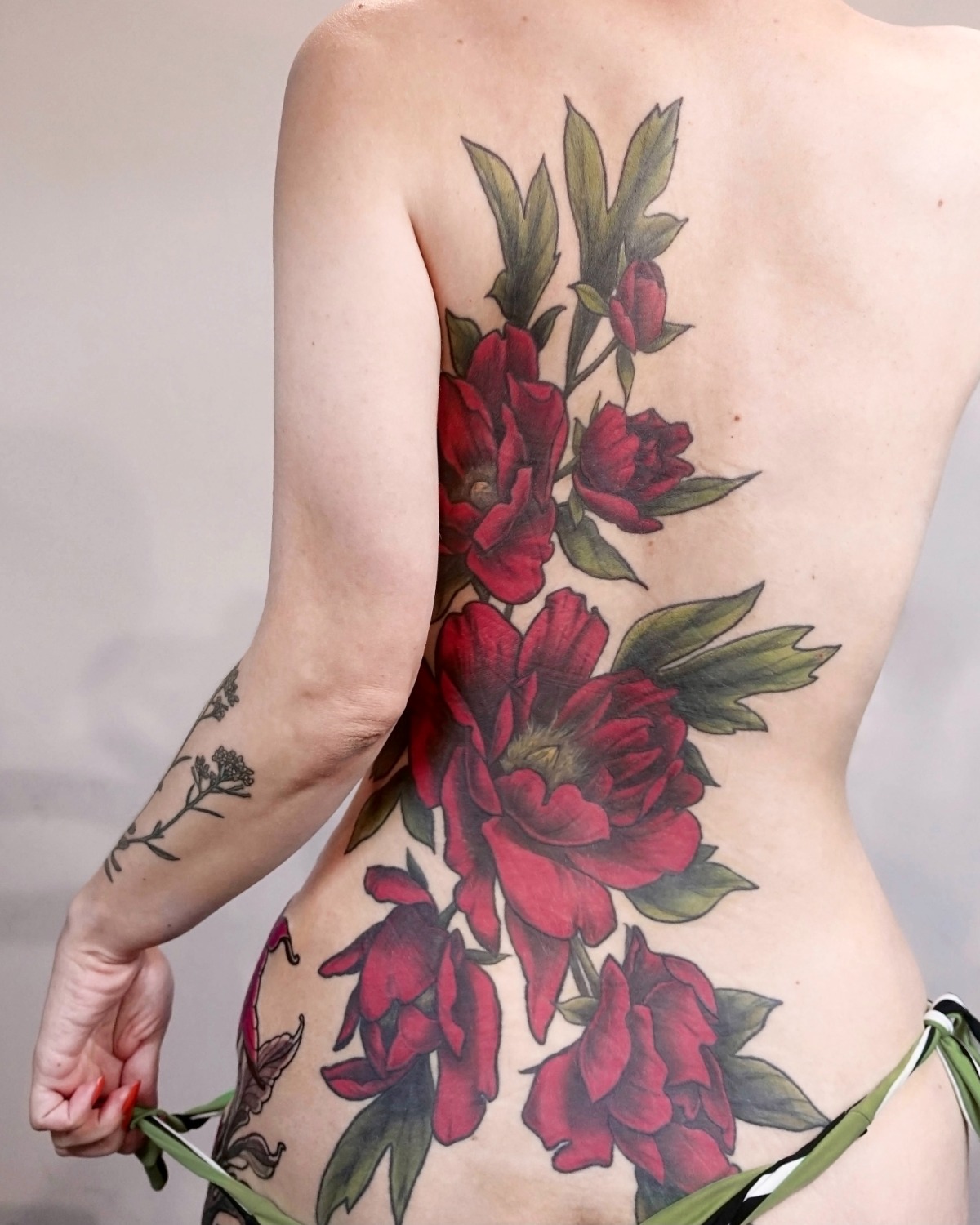 - Do you have any personal records in tattooing? Are there any works that you are truly proud of?
- A year ago, my project was presented as part of an exhibition at the Moscow Museum of Modern Art - I dismantled a spruce branch into individual needles and made tattoos with images of these needles, on a first come first served basis.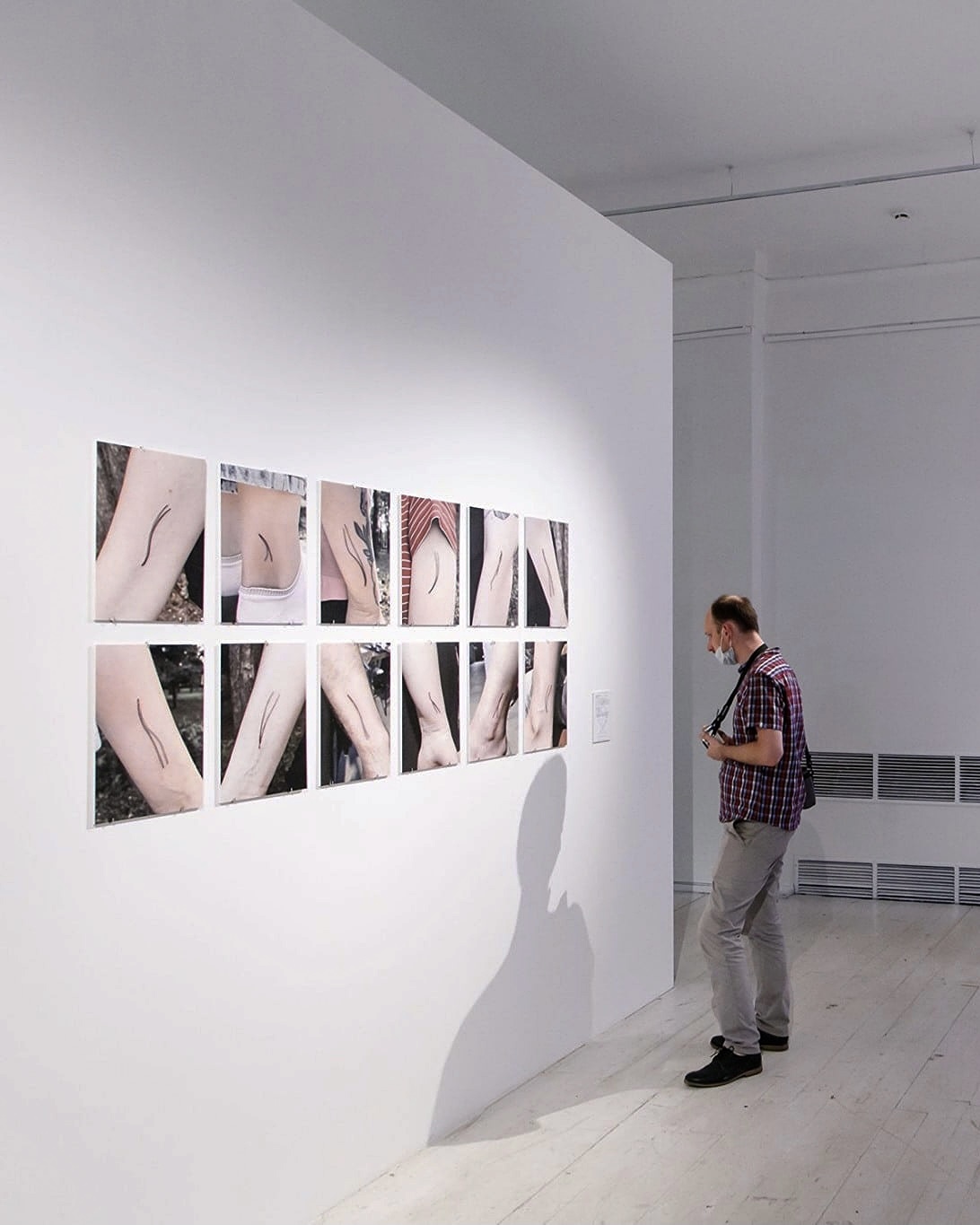 For another exhibition at a gallery in St. Petersburg, I spent several days in the bushes to develop plant silhouettes on light-sensitive photographic paper under the influence of sunlight, without pulling the plants out of the ground, but leaving them to grow further. I don't know, really, whether a week in the bushes should be considered a record! But these projects for me, as an artist, were very significant.
- All your work is devoted to plants. Do you have any favorite flowers/herbs?
- I have already mentioned my love for herbs. I am also fascinated by the plants that coexist with us in the urban environment - growing through concrete, asphalt or wrapping around the walls of buildings. Speaking of art, I am very inspired by the simplicity of Japanese botanical illustration, as well as scientific illustrations, which were created primarily not to be beautiful, but to most accurately reflect all the features and distinctive features of a plant.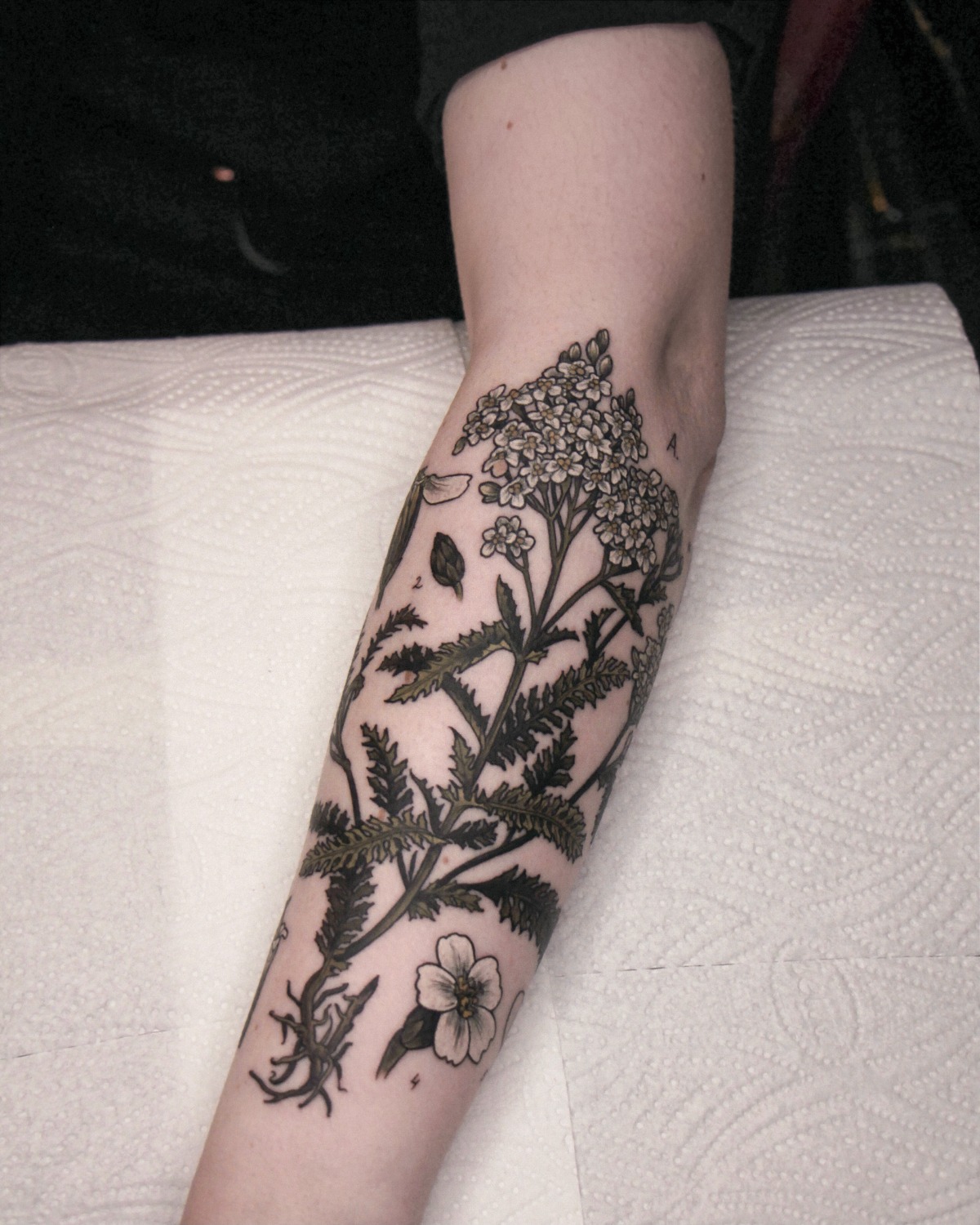 - Who are your clients? Are there many foreigners among your fans?
- Thanks to Instagram and the Internet in general, I have a fairly international audience. Before, when it was easier to move around the world, people periodically flew to me in St. Petersburg from other countries. Also, in different parts of the world, people who are engaged in botany or other sciences related to plants periodically come to me (after such sessions, you usually want to go learn and do science yourself).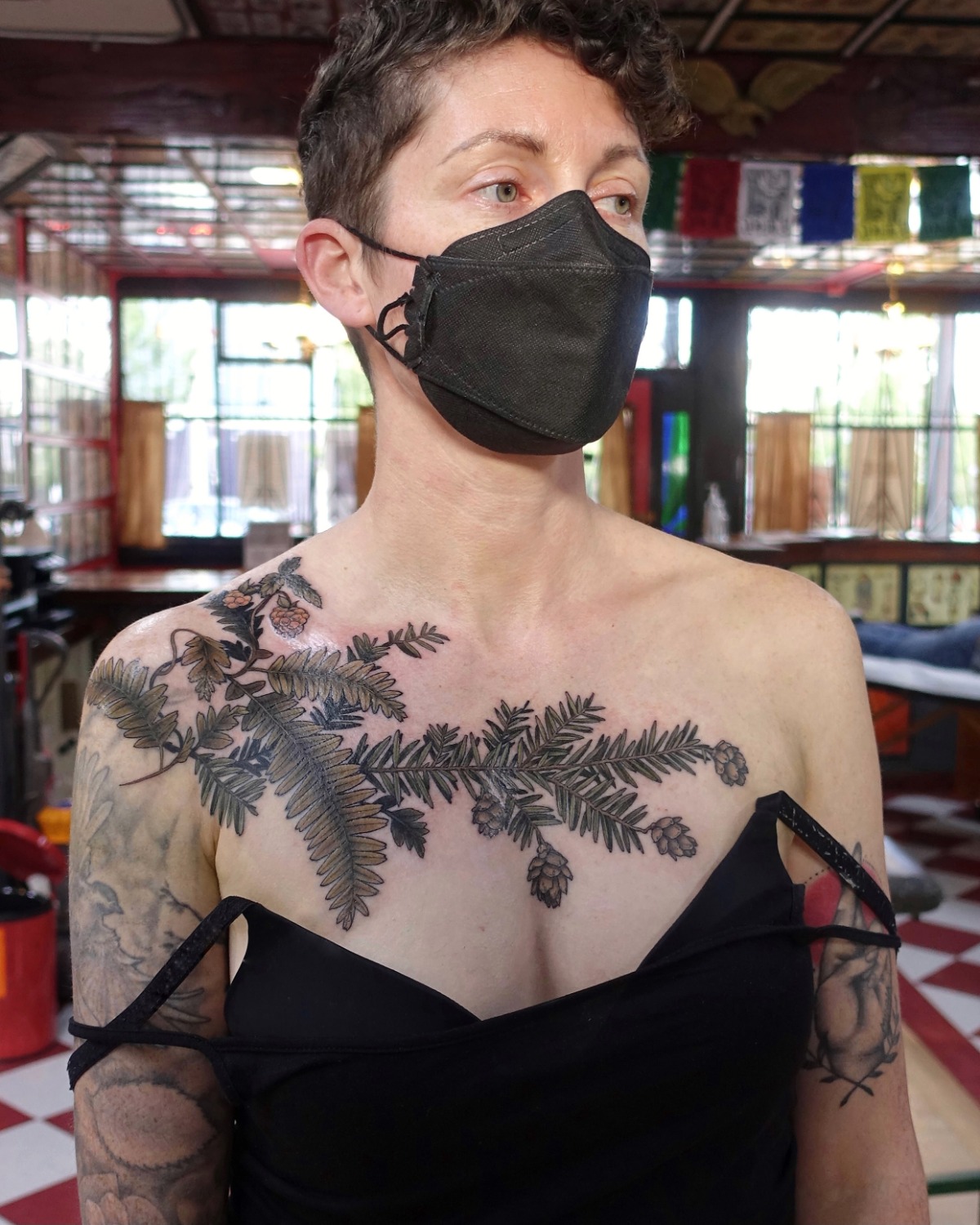 - Are there any geographical differences in the choice of tattoo plants among your clients from different countries?
- Yes. In general, I am often approached for tattoos of plants that are associated for people with childhood, the place where they were born and other memorable places and events. And a couple of times there were moments when someone from the other side of the earth wanted to get a tattoo of a plant typical of his native place, and suddenly it turned out that the same plant is typical of the Urals or the Leningrad region, where I myself come from.
- Do you often go to festivals and tattoo conventions? How suitable is your tattoo style for this type of event, what do you think?
- I really love conventions. However, it is most often difficult for me to work there, and I always prefer to make a tattoo in a comfortable environment - if it is not some kind of performance, collaboration or project that was originally conceived to be performed in public. So conventions for me are rather an opportunity to see everyone whom I have not seen for a long time, immediately and in one place.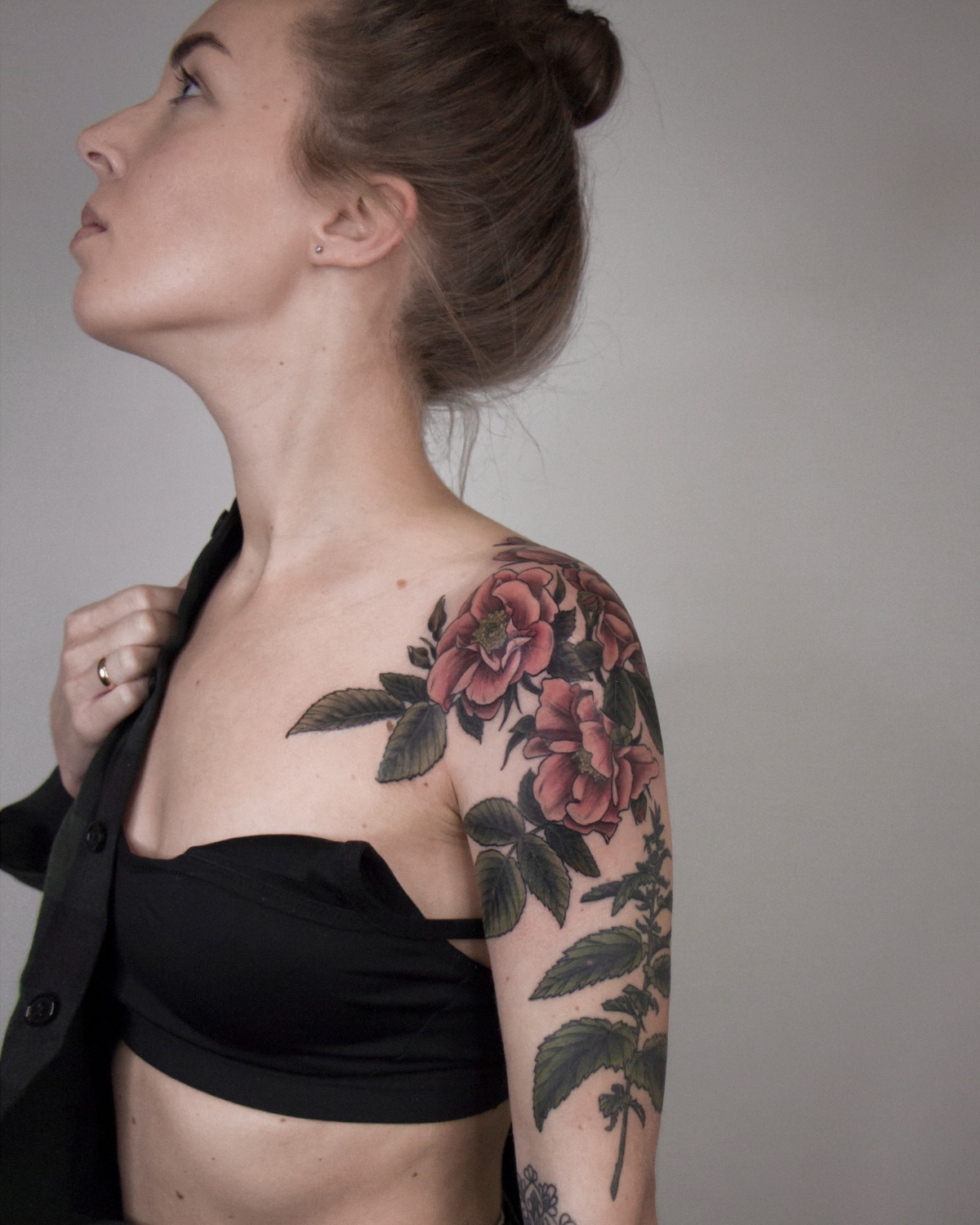 - Do you have any creative plans for the near future?
- In terms of tattoos, I'm now interested in doing bigger projects and working more on finished designs - I almost always draw based on the wishes that people come to me and love it very much, but I'm also interested to see what can be born in my head by itself. Also in the near future, work on projects at the intersection of tattoos, botany and contemporary art - nothing is clear even to me, but very interesting.