Marvelous manga tattoo artist Mimi-Sama from San Francisco
Tattoo artist Mimi Sama
/ Source: @mimi_sama.tattoo
This tattoo artist from San Francisco, USA is a real fan of manga, anime and everything related to Japan. As a real otaku tattoo artist, she is not just an artisan with professional tattooing skills, but also truly loves and studies the direction that clients turn to her for. Anna Mimi-Sama has been tattooing for over 8 years, and has specialized in mango tattoos for 4 years. Now the artist works in one of the most famous shops in San Francisco, Black Serum Tattoo, where she makes magnificent tattoos in the style of manga and blackwork.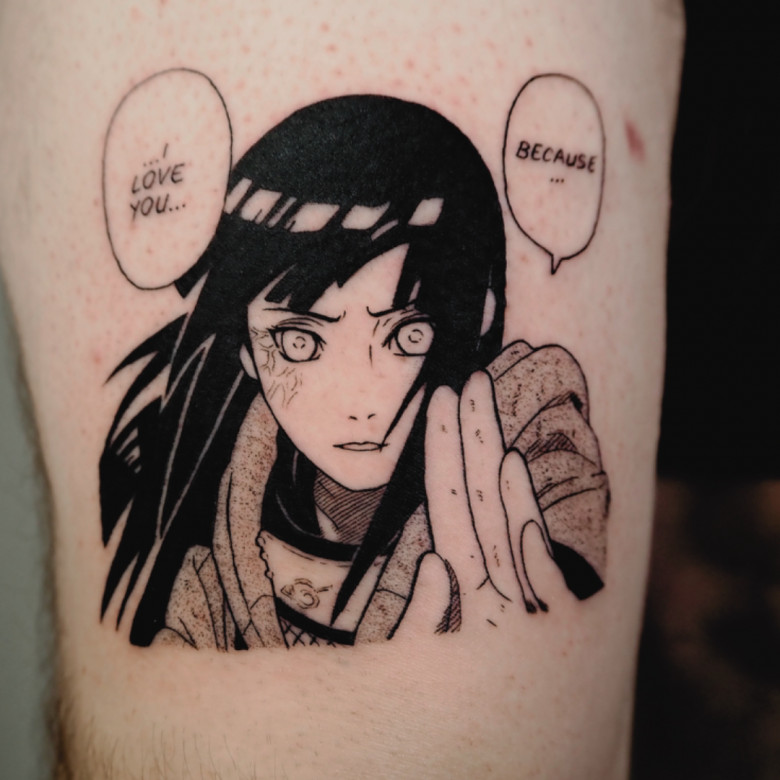 If you are looking for a tattooer who not only makes amazing manga style tattoos, but also tries to add his own zest to almost every work, find a special approach to each client - you should definitely get acquainted with Mimi-Sama and her portfolio in our interview!
So, let's go!
---
Mimi-Sama, where are you from? What did you do before the tattoo?
Mimi-Sama: I was born in Portugal and lived in France since I was 3 years old. After high school, I did a lot of different jobs, from bartender in nightclubs to flight attendant or nurse. I always have been restless so I changed a lot of studies, jobs, and cities. My main work experience before tattooing was in luxury hostels in Paris where I was managing dozens of people. But after 2 years without any holidays and clearly not enough recognition, I was fed up and quit my job. As I always drew, even before I started talking, I decided to visit a tattoo studio I knew, to reconnect with my passion. And one thing led to another, I started some kind of apprenticeship.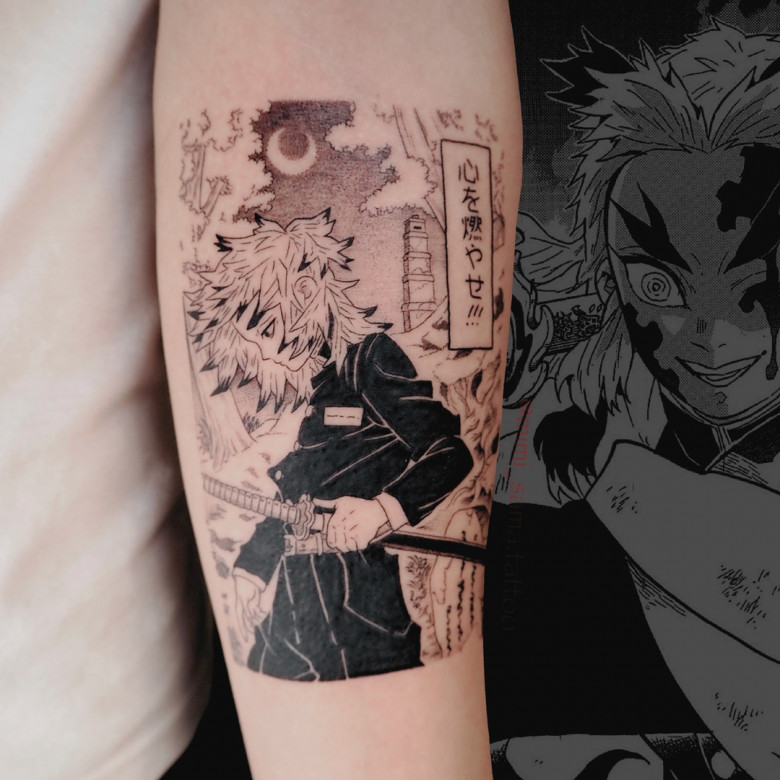 Tell us a little about the studio in San Francisco where you currently work.
Mimi-Sama: I work at Black Serum Tattoo, located near Mission District in San Francisco. I joined them starting July 2021 after being recruited by the owner Brucius Xylander. It's probably one of the best tattoo parlors in California, especially when it comes to Fineline and blackwork styles. We host a lot of guests from all over the world, in addition to a crew of very talented residents such as Ink Cache or Kylin. Everyone has his/her own touch but we all revolve around the same kind of inspiration, and we are all crazy about small details in our tattoo works. The studio in itself is gorgeous, in an old building. The owner built a place where great art can be achieved and where every customer is feeling welcomed and treated with the most professionalism.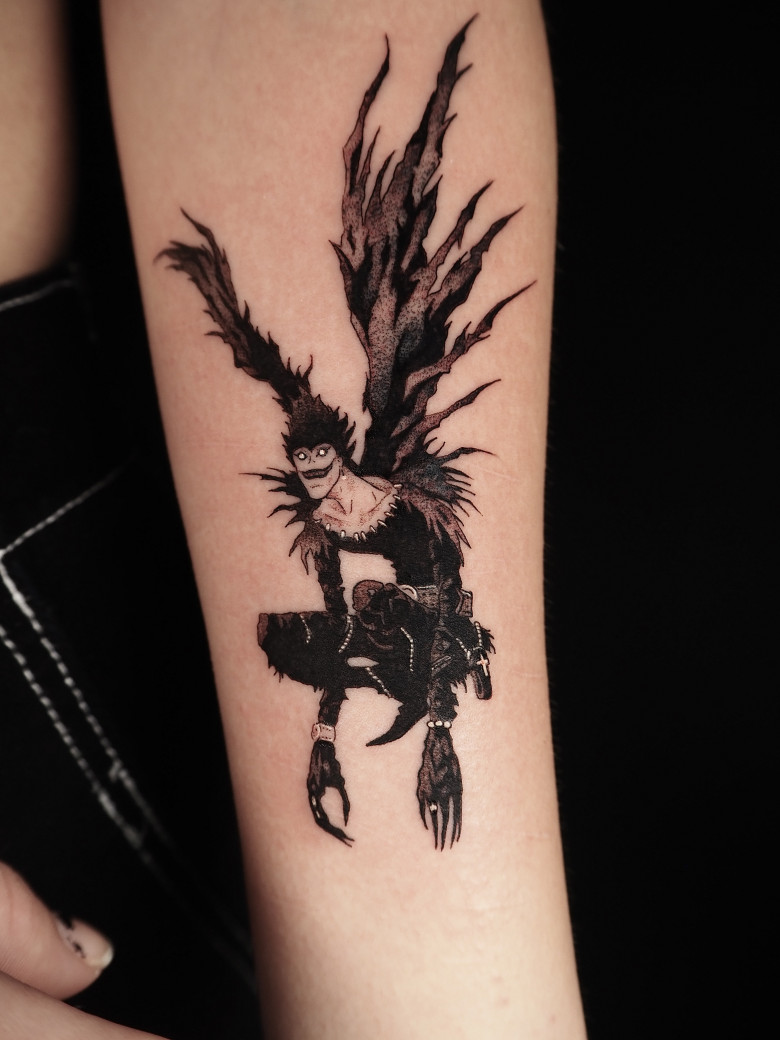 Let's talk about your work. Why Manga tattooing? Why do you call your style Mangala? Tell us how your style was formed?
Mimi-Sama: I started to tattoo mangas in 2018 after the birth of my daughter. Prior to that, I was already a blackwork tattoo artist, with a lot of linework, dot tattoo, and geometrical designs. I guess that becoming a mother changed me, and changed my approach to my work. I wanted to connect people with positive emotion, and in a way with their inner child. At the same time, I wanted the same for myself, and to reconnect with what I liked in my daily life since I was a teenager. The manga culture has been very important in France since the 90s, and since the first one I read in middle school, it never left me. But surprisingly, I never dared to tattoo them, thinking that I needed to focus on more "serious" tattoos.
But at some point, I felt confident enough to confront my tattoo skills to this art I love deeply. I started to tattoo manga, and along the road, I created what I call Mangala, which is a blend of Manga and Mandala. A Mangala is a piece where I mix manga inspiration and geometrical or ornamental patterns. I really think that as tattoo artists, we can push the art of manga in other directions than just following the existing art. I have tremendous respect for the original drawings, and if a client wants it exactly as it is, I am totally fine with it, as I love it too. However, if the opportunity is given to me to express more of my art, I like to infuse some pattern into it. Patterns are kind of an obsession for me. I love knitting, drawing, and tattooing them, it helps me get rid of any kind of stress! And overall, I think it makes great tattoo pieces!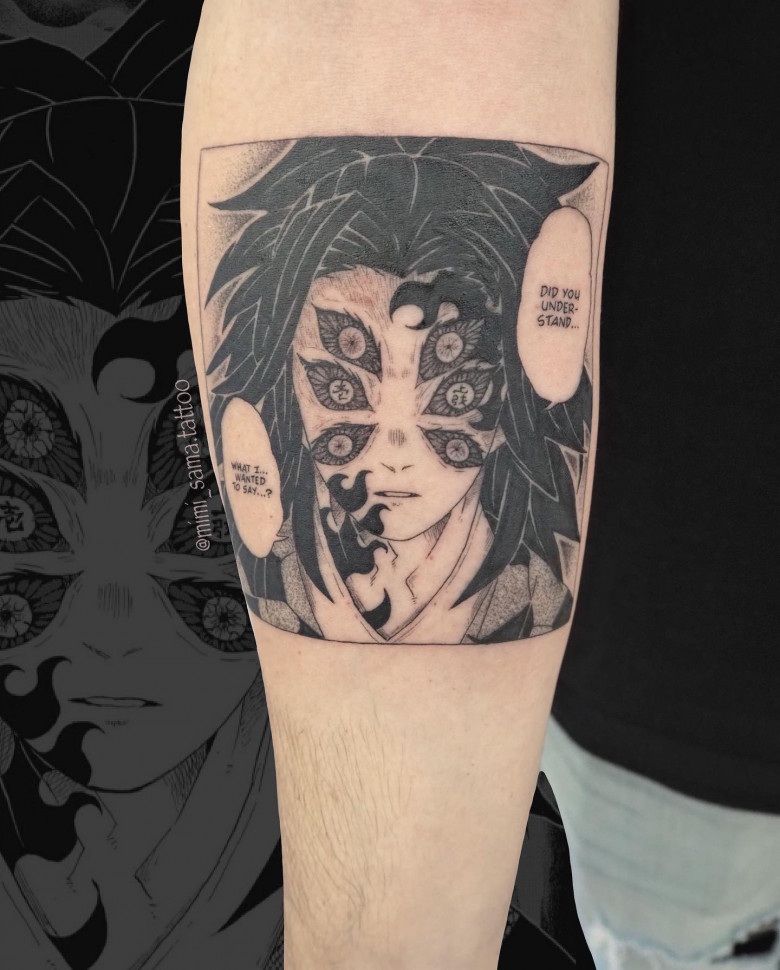 How and when did you decide to become a tattoo artist? Who taught you? How it was?
Mimi-Sama: I started to tattoo in 2014. At that time, I was in search of meaning in my life. I tried hard working in conventional jobs and it was obviously not for me. In my family, every woman has a strong creative and artistic mind, and I thought that it could be beneficial for me to explore that again. So one day I contacted a friend of mine who was running a small tattoo shop in Paris, just to spend some time there and get inspiration for my drawings. He accepted at the condition that it was not to become a tattoo apprentice.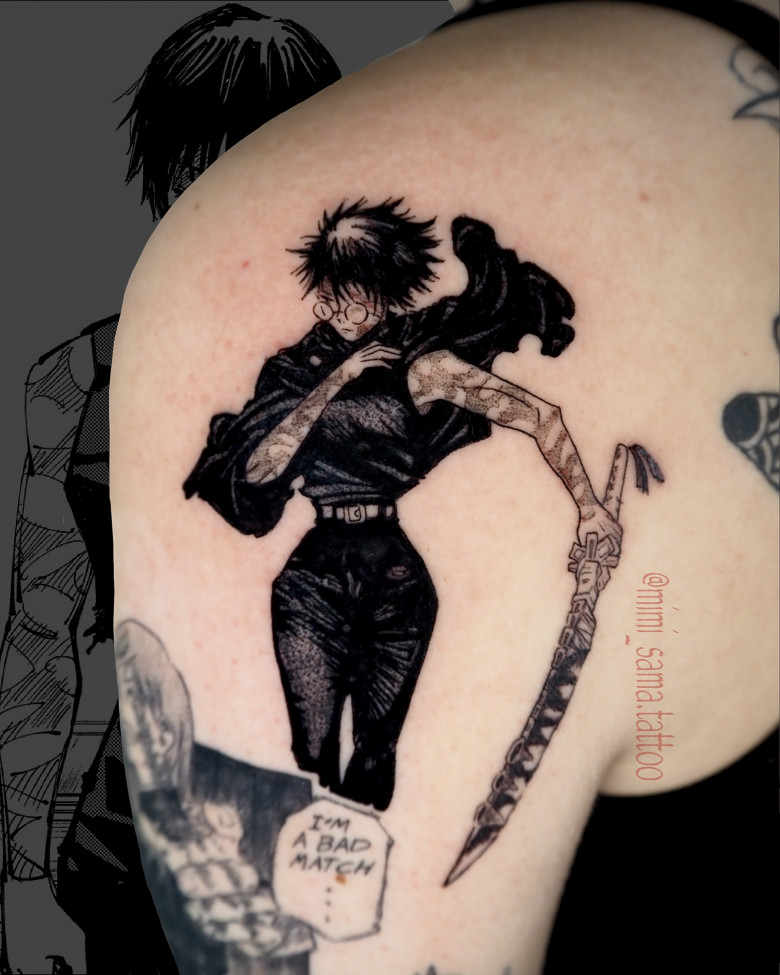 After a few weeks, he was the one to suggest that I should become one! So it was the beginning of my journey. After one month of apprenticeship, he decided to move his business to another part of France, but I was not ready to move at that time. So after a few bad experiences in other studios, I started to open my shop, a tiny one, so I had to learn quickly. Thankfully, I met great people who helped me to avoid many rookie mistakes, and in 1 year I was able to run a modest but good tattoo shop and have a solid customer base.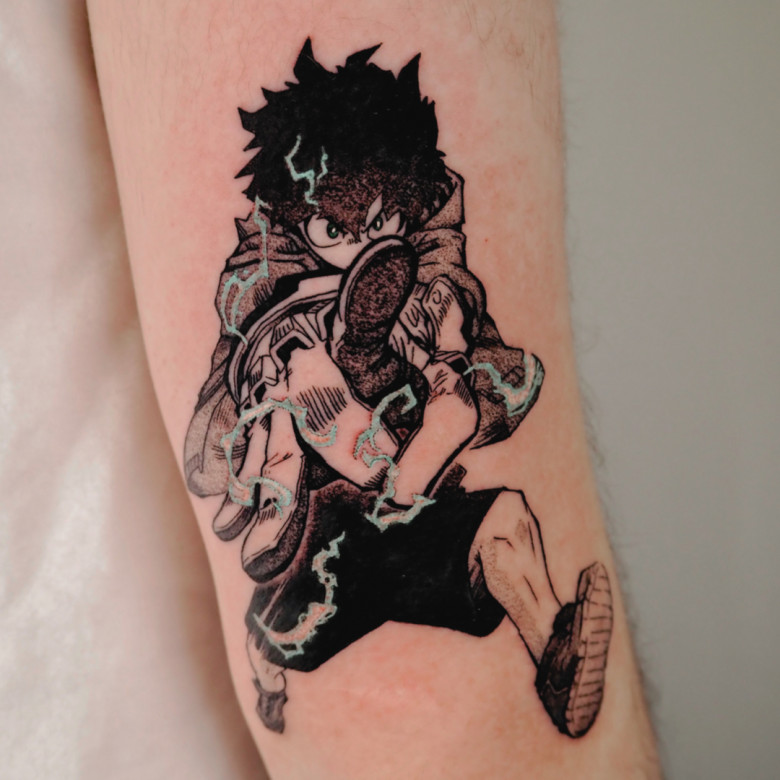 But my learning journey didn't really stop there. In 2016 I started to travel after closing my shop, a decision many people tried to convince me not to do. Ever since I worked in more than 15 countries and met many great talents. Each experience was an opportunity to learn new techniques and to find new inspirations. Among all of them, I had the chance to work for almost a year in Tokyo, a dream that very few tattoo artists can achieve.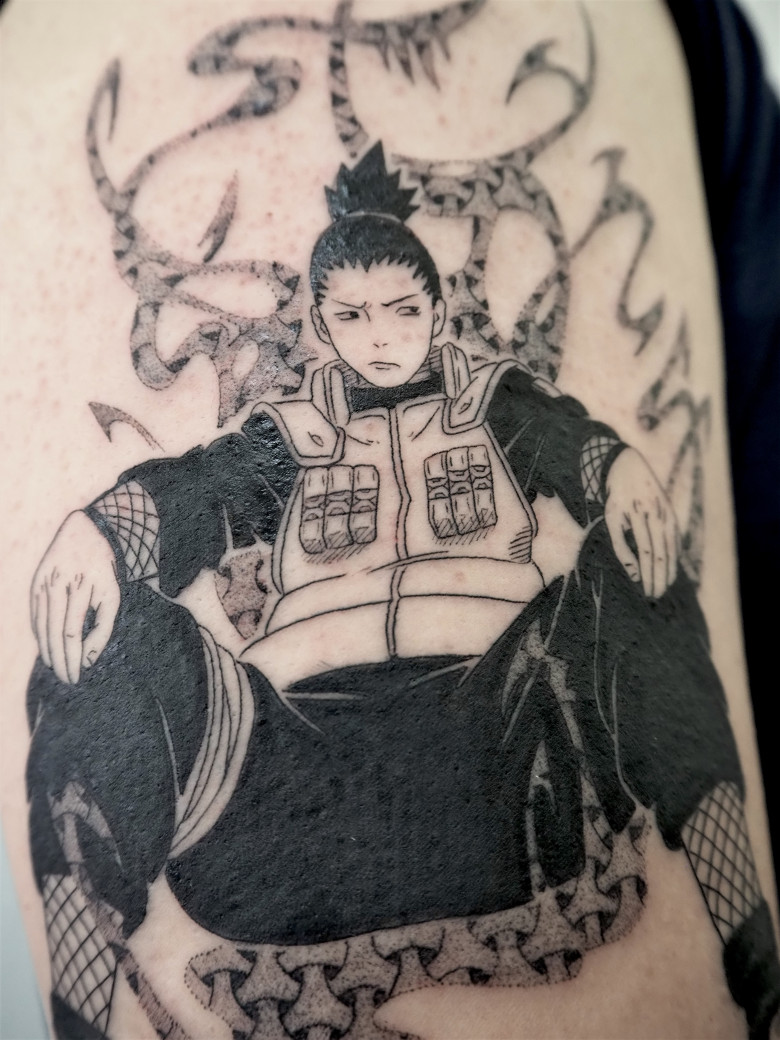 What anime/manga has had the biggest influence on your work and life?
Mimi-Sama: The manga that had the most influence on me was Gunnm from Yukito Kishiro. It inspires the movie Battle Angel Alita. It's a cyberpunk, post-apocalyptic manga. I love it all: the drawings, the atmosphere, the characters. It's tough, it's sensible, it's visionary, it's funny. And the main character Gally is one of the most badass female characters ever created!
But artistically, I think Dorohedoro is probably one of the biggest influences, as it's very dark and detailed. And it has a very strong contrast of dark and light, which is close to what I try to achieve in my tattoos. But the list could be endless! In general, I am more into manga than anime, as the art is closer to what I like in tattoos, linework, textured shadings, and this obsession for keeping the design as clean as possible to maximize the emotions.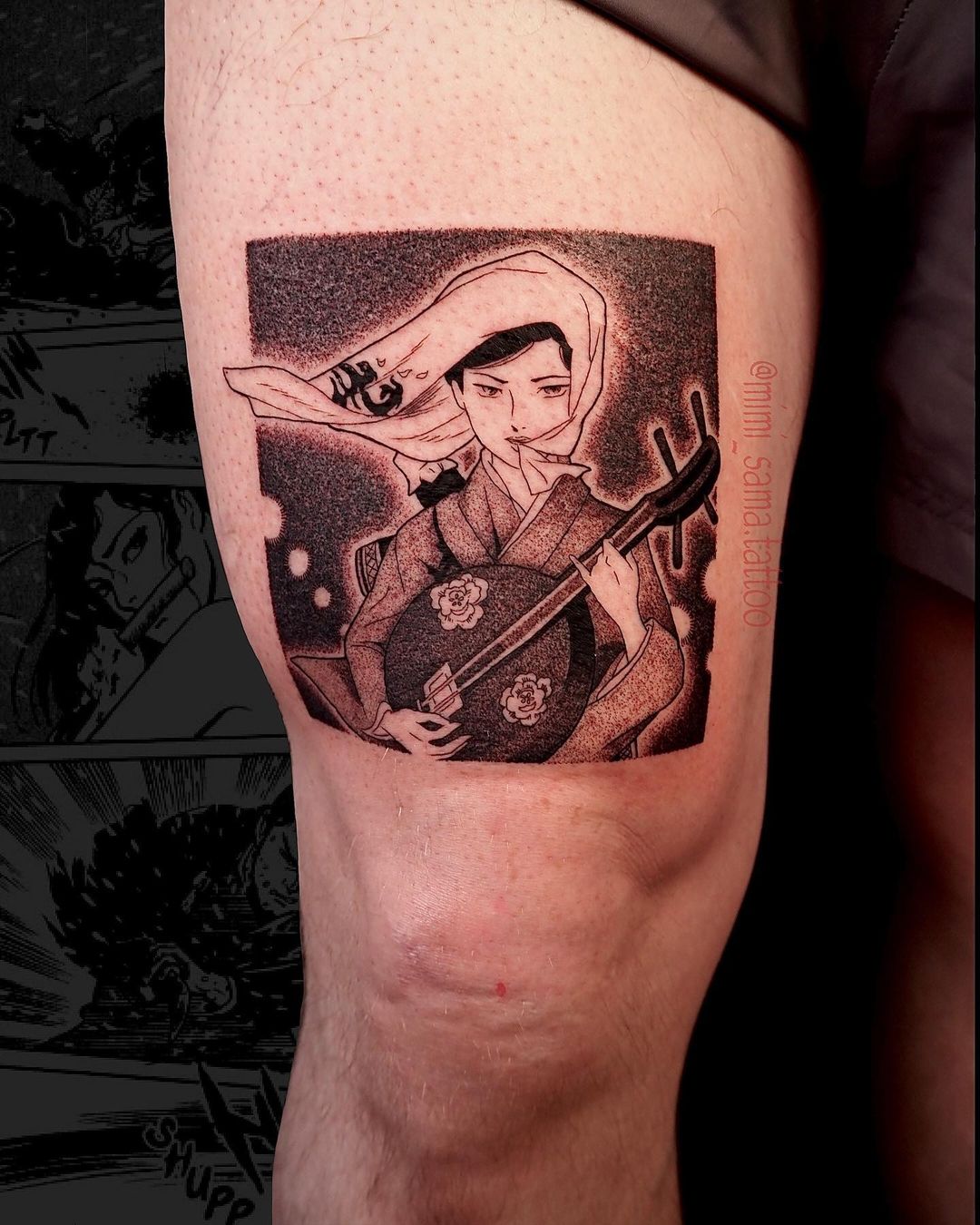 How do you transform a client's ideas into a tattoo?
Mimi-Sama: I don't have a method that I replicate. It really depends on the approach of the client. Usually, I try to involve my clients in their projects. Some people say to me "Do what you want", but I can not be satisfied with that. It's your tattoo, you will be the one wearing it on your skin for life. So I want to make sure that you'll like it, but also that it will be a part of you. So I discuss a lot with them about what they want. My main guidance is about the technical aspects: placement, style, and colors of ink.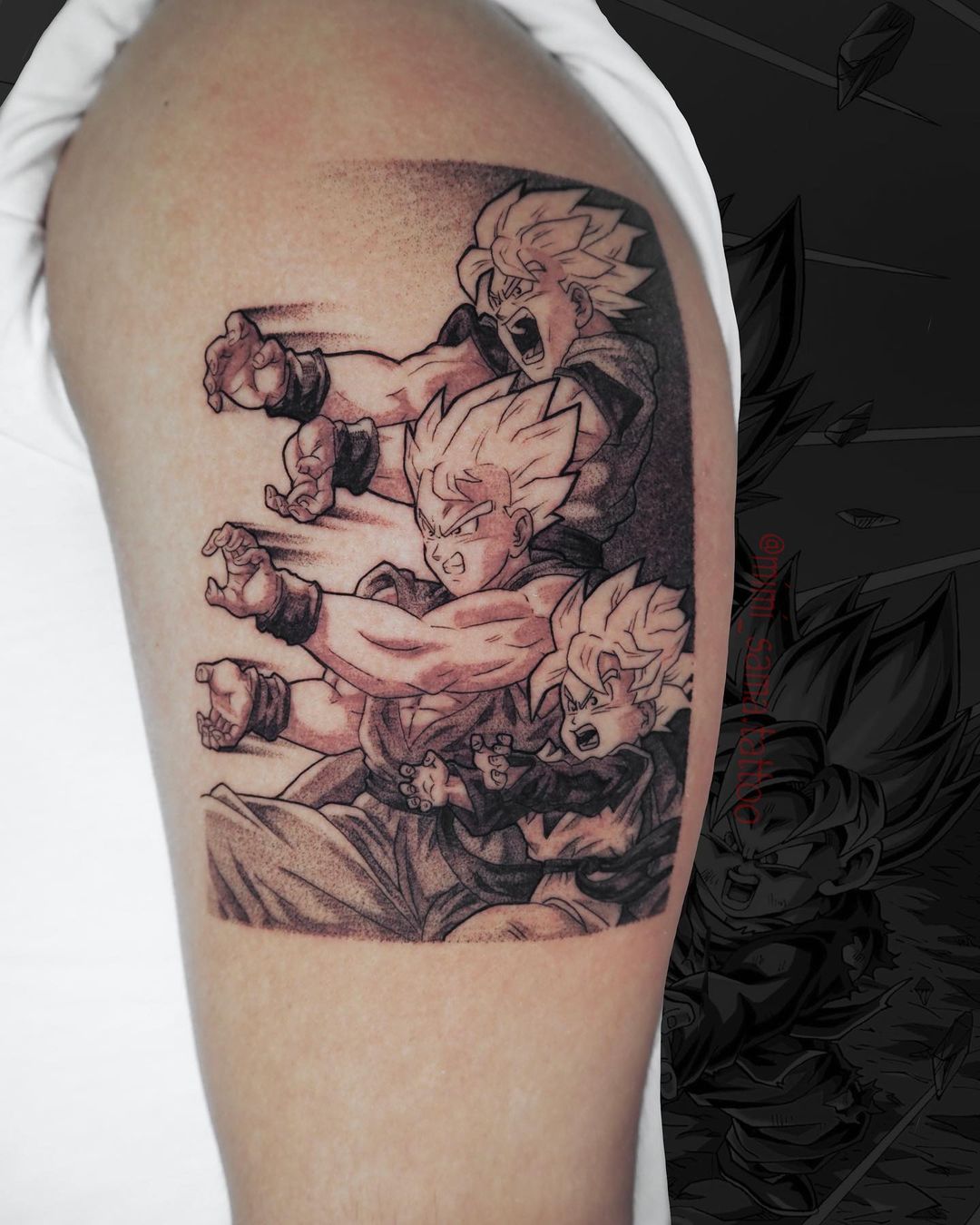 I redraw everything, even when it's a simple manga panel, as I have to translate what can and can't, or at least shouldn't be done on the skin. Besides, the fact that everything is not possible, we have to consider the differences in terms of contrast, light effect, etc. And as tattoo artists, we know how it will look and evolve in time, and something can look nice right after the tattoo session, but compromise the tattoo design after a few years.
What motivates you to create and what inspires you?
Mimi-Sama: I get my inspiration mostly from the Japanese culture, even more since I lived there. And it goes beyond mangas or video games. My house is full of books about family crests, yokai, kimonos patterns, ukiyo-e, and calligraphy. Besides that, I also like American comics. My favorites are Sin City and Watchmen. But generally, I can find inspiration from everything. From visiting art exhibitions, I really love the Asian Art Museum of San Francisco for example, to ballads in city or natural parks. I inherited my parents' interest in floral and geological creations. I often need to draw right after I hiked or visited an inspiring place. When I was younger, I stayed hours drawing in the Natural History Museum in Paris.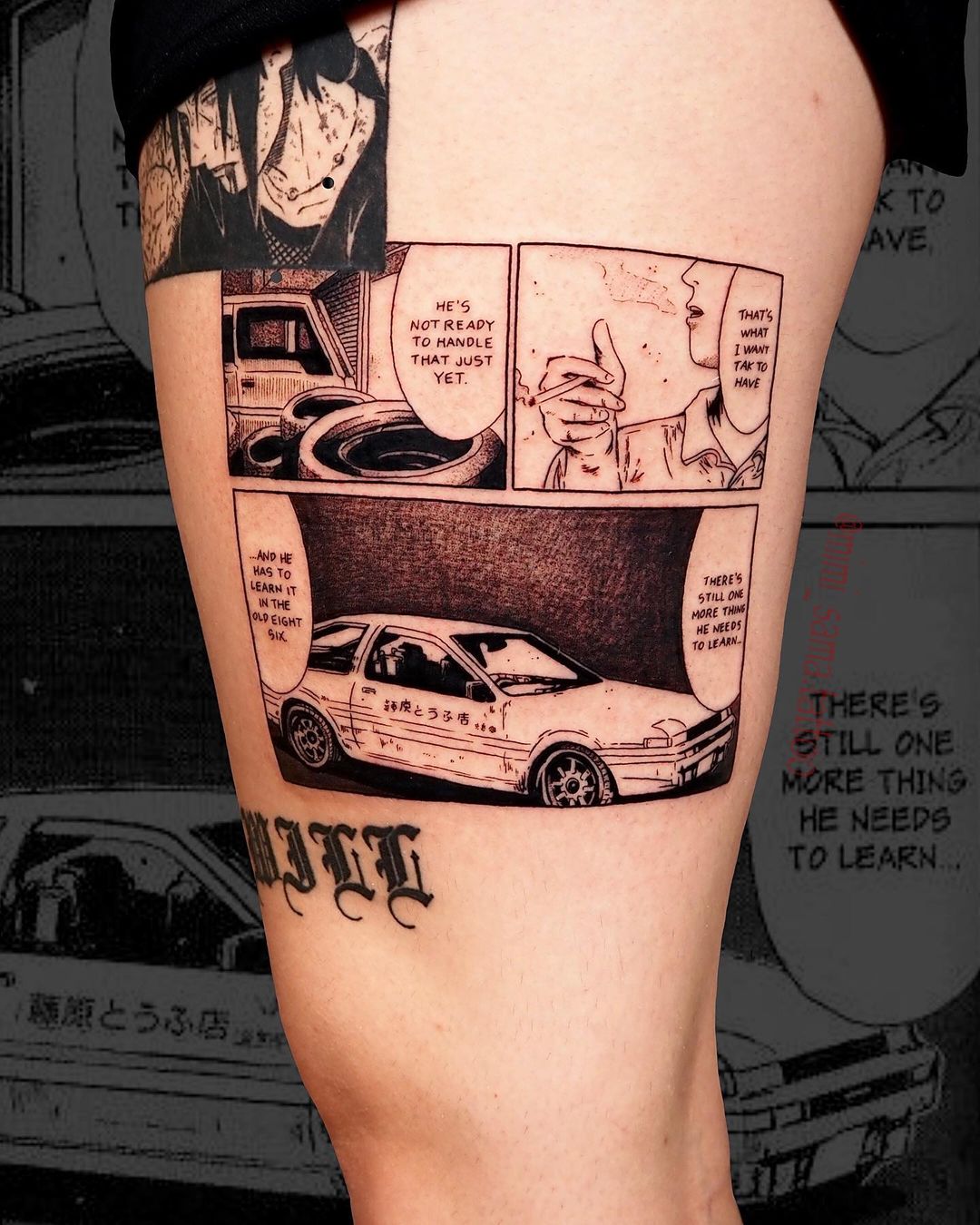 In terms of the creation process, it's on and off. Sometimes I feel an urge to draw and my mind is very productive and some other times I need to lay back and do nothing. My creativity is like a tank that needs time to be refilled to operate again. In my work life, it's kind of the same. I work like crazy for weeks or months then I need to stay away from my needles for a time before getting back at it.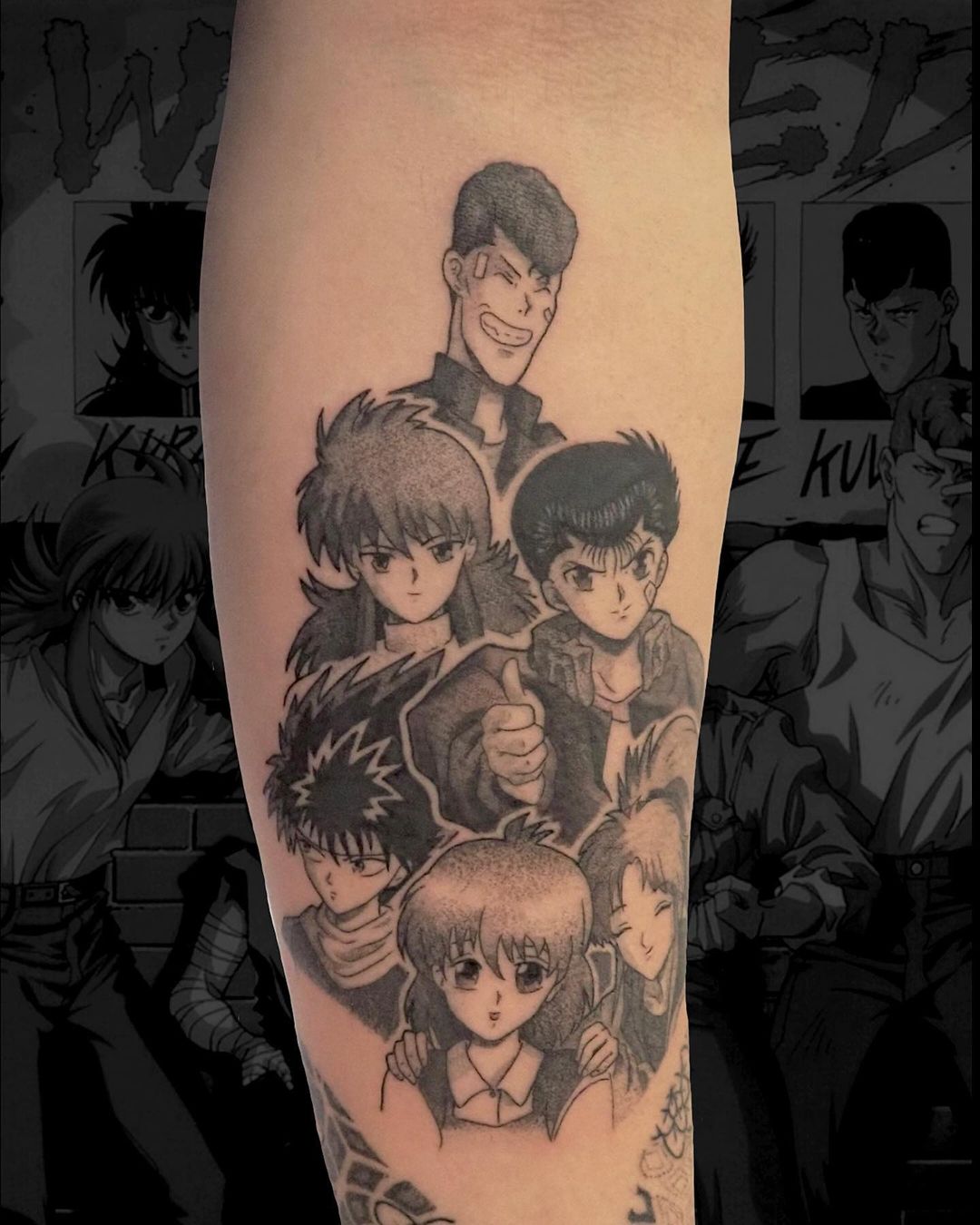 Who are your clients? Can you highlight something in common among them?
Mimi-Sama: Surprisingly, my clients are very different from one another. They all have in common a deep love for the otaku culture, which can be expressed in different ways. They could be into watching anime on Netflix, reading the most underground manga, playing retro video games, or doing cosplay on weekends. That passion is what binds us all, even if some are engineers, lawyers, artists, teachers, or fitness teachers. I like to think that we have all in common the fact to be grown-ups without being totally adults.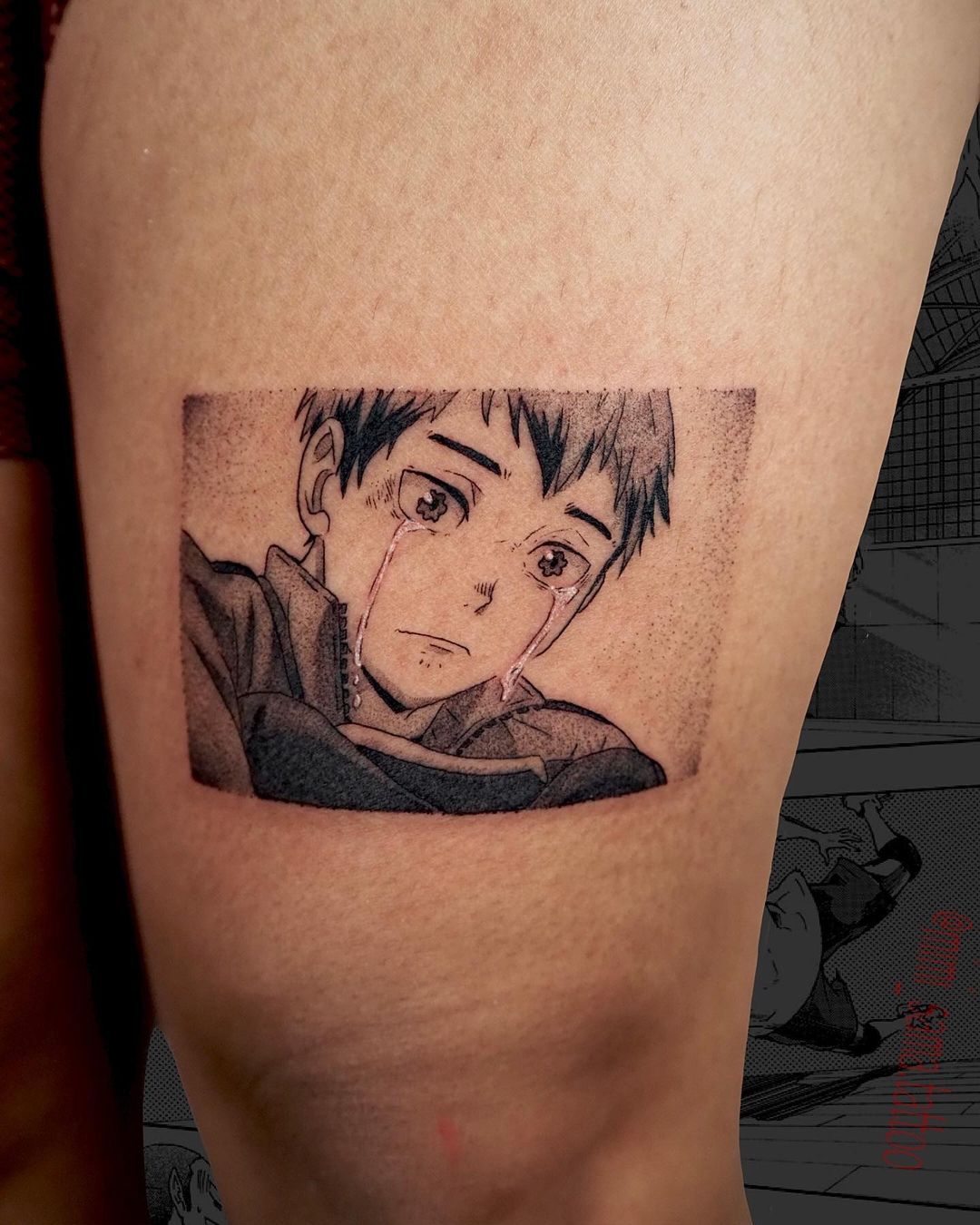 Do you participate in conventions? Do you have awards from tattoo festivals? Where can we see you in the near future?
Mimi-Sama: Yes, I do! I just came back from the Cleveland Tattoo Arts Convention by Vilain Arts where I won 2 prizes for a Demon Slayer and a Kill Bill pieces, in small color and small black and grey categories. I did a lot of conventions in the past, but I never really participated in tattoo contests. I was not very confident in the fact that a manga tattoo piece would have any chance to win, and I knew that some people might have a bias against fineline tattoos. Usually, more conventional styles win the contests. But this time, I wanted to give it try, and I'm glad I did! It shows that these styles are now more accepted in the tattoo community and get the recognition they deserve!
This year, I will be participating in the Vilain Arts conventions in Baltimore (May 13th-15th), Kansas City (May 20th-22th), and Houston (June 3rd-5th). I will also be a guest artist at Yant Studio in New York in May too. The rest of the year should be calmer, as I have a lot of demand in San Francisco, but I might be visiting Los Angeles in the fall for a short guest.