Tattooist Sodam - "I cannot repair all of their sorrow and scars, but I hope that my work might alleviate some of their suffering"
12 / 10 / 2022
Oleg Zarvsky
The modern art of tattooing is primarily a method of decoration of the human body. Besides this primary purpose, the tattoo is used by many people as a way to cover up scars, which are a poignant reminder of the most difficult moments in life.
We have already talked more than once about tattooists working in the direction of cover-up tattoos for victims of various surgical operations, traumatic experiences and deepest depressions.
And today, continuing our journey into the world of Korean tattoos, we want to introduce to you an artist who is not only a example of excellent technical and artistic skills, but also a person with a big heart, who understands the problems of modern society and tries to use his talent to change life of people for the better.
Meet Jaemin Oh, better known in the tattoo world as Sodam.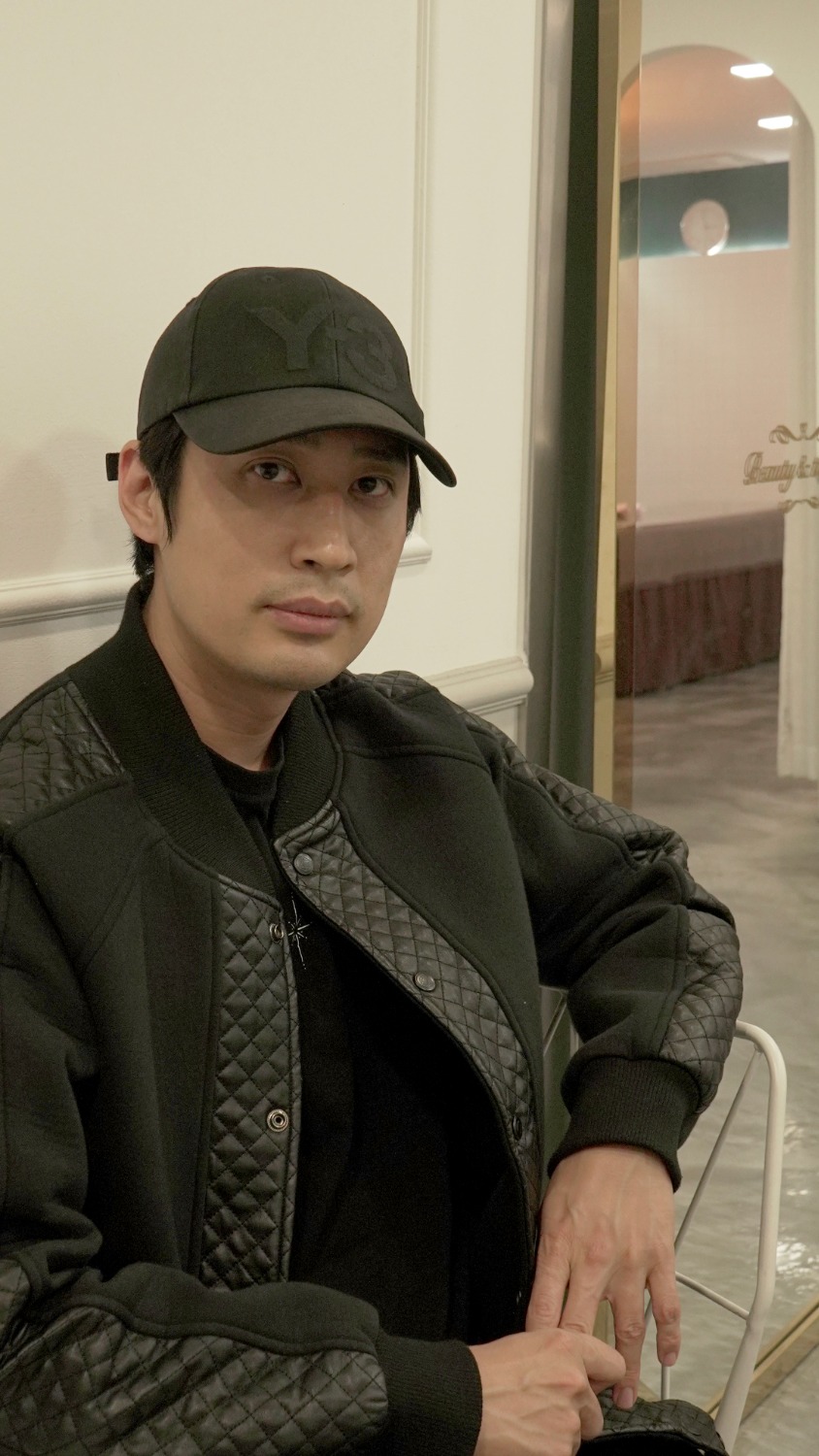 ---
Jaemin, can you tell us a little about yourself? How did it all start for you?
- Hello, my name is Jaemin Oh. I am a Korean tattoo artist that goes by the art name "Sodam." I studied visual design in university and have been a tattoo artist for 16 years. In 2016, I won the 1st runner-up award at the "Sabah international tattoo convention". At the time, I received the award for "Black & Gray" style artwork. However, I am proficient in other styles, and I now primarily portray a distinct form of tattoo.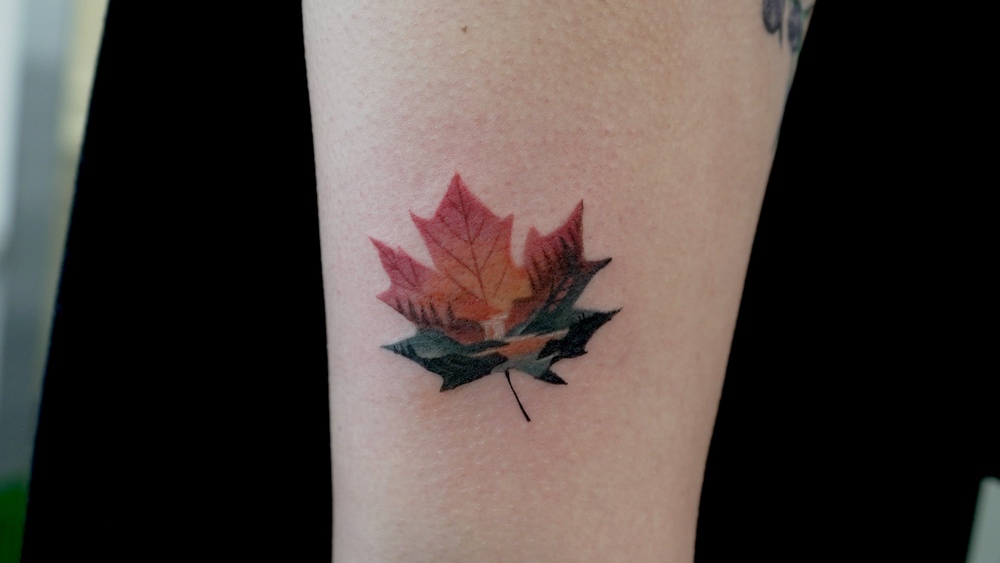 Prior to becoming a tattoo artist, I worked as a part-time teacher at an art institute while attending university. It was challenging to juggle schoolwork with a part-time job, so I decided to find something that fit my schedule. During the process of looking for new possibilities, a position for tattoo artists working freelance became available. I've always been interested in tattoos, so I figured now would be a good time to try one. At that time, there was no institution in Korea that taught tattooing because tattooing was not prevalent. As fortune would have it, one of my friend's fathers was already a tattoo artist, so I went to him and purchased tattoo equipment and practiced on my own to pursue my lifelong ambition.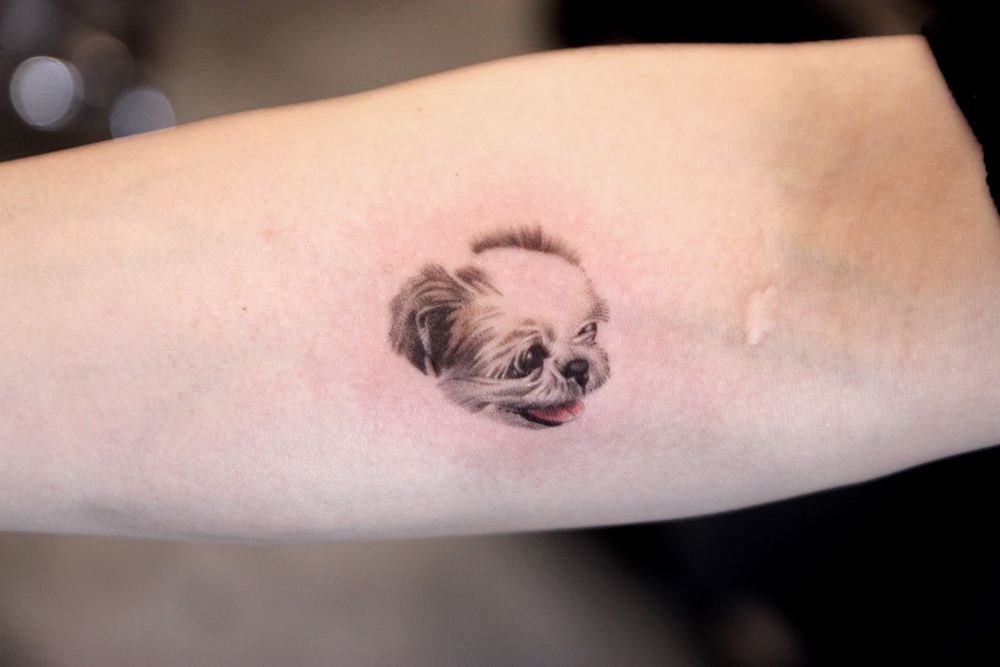 How and when did you decide to become a tattoo artist?
- I've been interested in street culture, comics, art, graffiti, graphic design, music, and skateboarding since a young age. In my favorite magazines, they featured prominent rock bands, musicians, and skateboarders who all got tattoos. Naturally, I was introduced to the tattoo culture and desired to create my own magnificent works of art.
Did you have any special training in the art field?
- The Korean academy system is well-established. In eighth grade, I wanted to be a cartoonist, so I enrolled in a cartoon academy to learn the art and found that I could attend university through art. At the time, university admission examinations were conducted using gypsum sculpture drawings. I've been painting and drawing numerous sculpture figures as a result. I enjoy tattooing sculptures for this reason. Before I had a goal to become a tattoo artist, I learned several 2D and 3D graphics programs at my cousin's design academy, and I used those skills to create tattoo designs on a regular basis.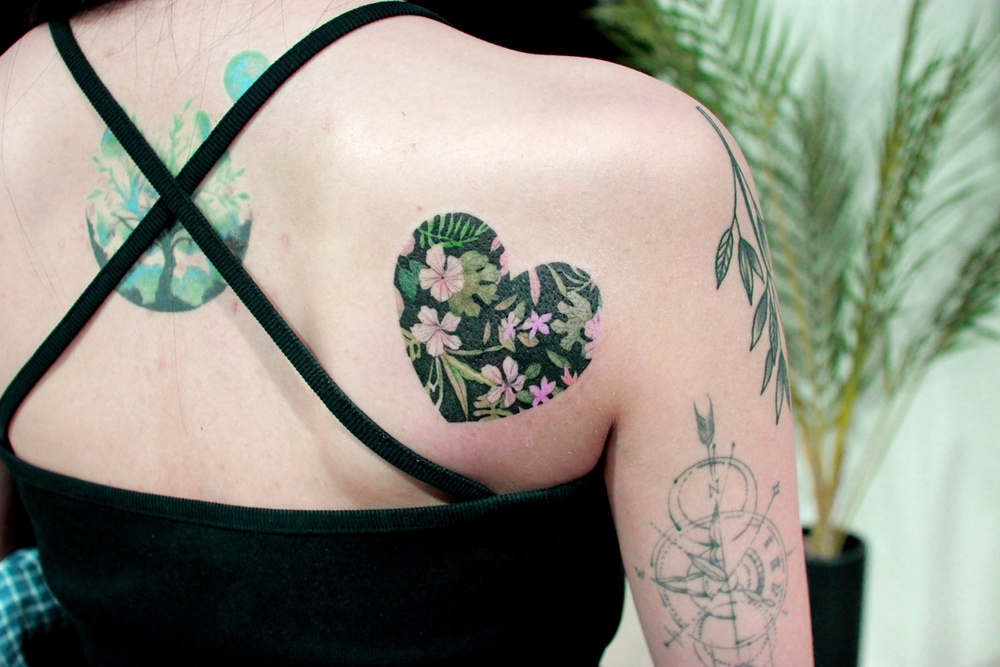 Tell me where you work now.
- Currently, I am working at two separate studios. A private studio that I own in Anyang City, as well as "NOMADE TATTOO STUDIO" in Seoul.
Let's discuss your portfolio. You have a lot of works in different styles - fine line, miniature, microrealism. What is the main feature of your portfolio, in your opinion? What makes your tattoos truly unique?
- I've been a tattoo artist for a long time, and over the years I've met many clients and experimented with various techniques. As a result of my significant experience, I was able to build a large portfolio, and many customers who saw my artworks sought me out and made repeated visits. This effective method of customer retention allowed me to engage in various long-term endeavors.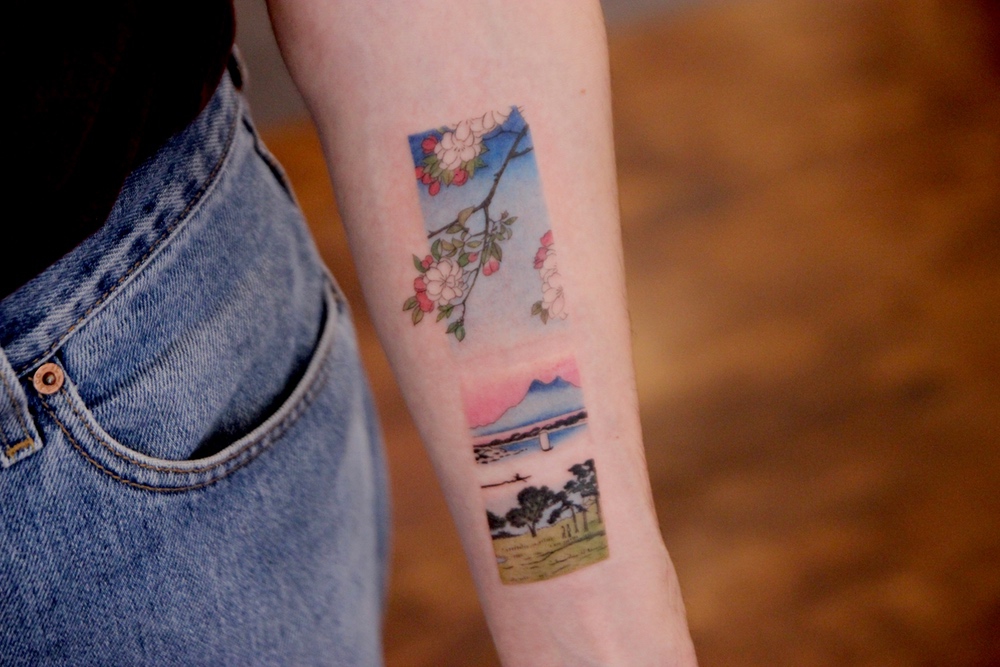 My ability to create art projects with my clients and my unique tattoo concepts and designs set me apart from my peers. Historically, the tattoo market was flooded with artists employing clichéd styles. I wanted to express more small, charming, and minimalistic tattoo artworks, and it was very refreshing to many of my clients and just a handful of artists were performing this type of work at the time. In Korea, we refer to this style as "Emotional tattoo," but in many other countries, it is known as "Korean style tattoo."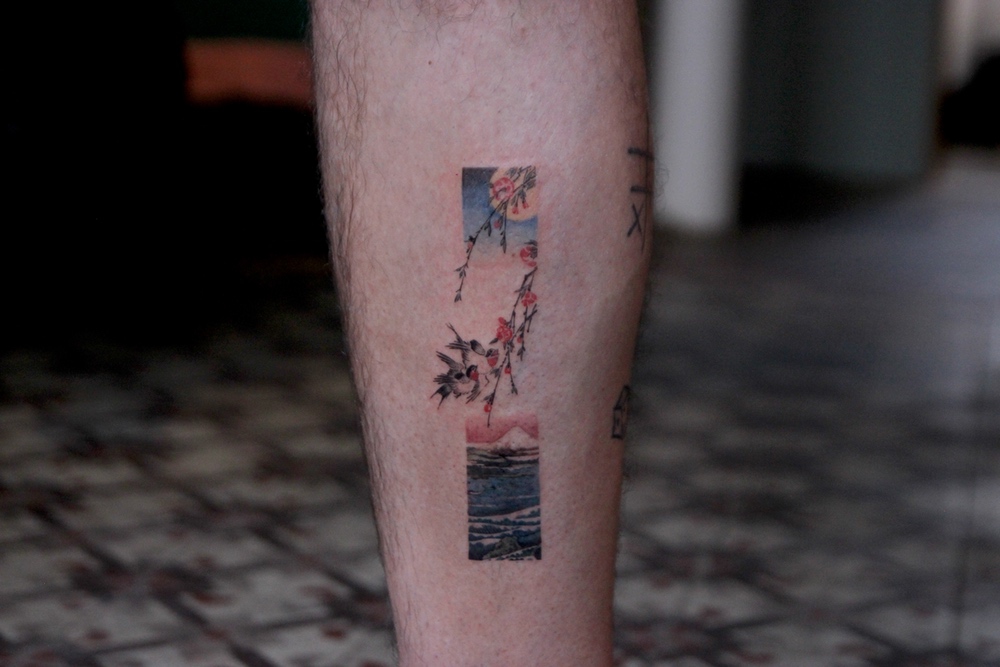 How to make small and delicate tattoos?
- In fact, little tattoos are more challenging to create. It needs mild breathing, steady hand motions, and great concentration on the tip of the needle in order to draw small parts with laser-like precision. Each piece of artwork demands hours of my undivided attention and serenity. After work, I'm exhausted and drained, but when I'm in the process of completing a piece of art, I feel so much joy and fulfillment.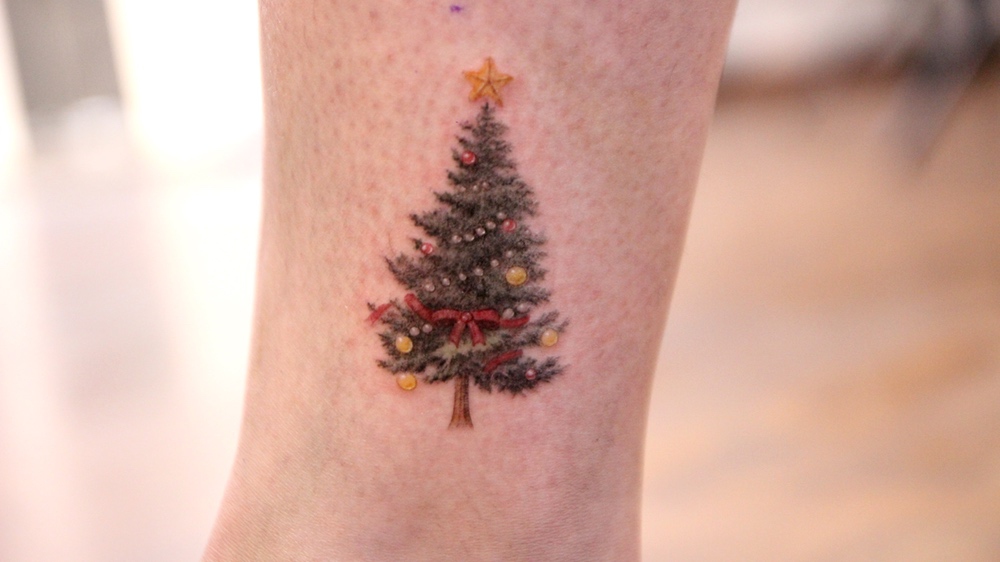 What do you think is important when making a design?
- To determine the design and concept direction, I have extensive conversations with my clients. I would rather meet with clients in person and design with them than correspond via message. As we design in-person, we build trust and are able to connect with one another, resulting in an overall great experience. I do not want to think of tattoos as mere images. It should be the best and most meaningful gift I can provide to my clients, as it will be with them forever.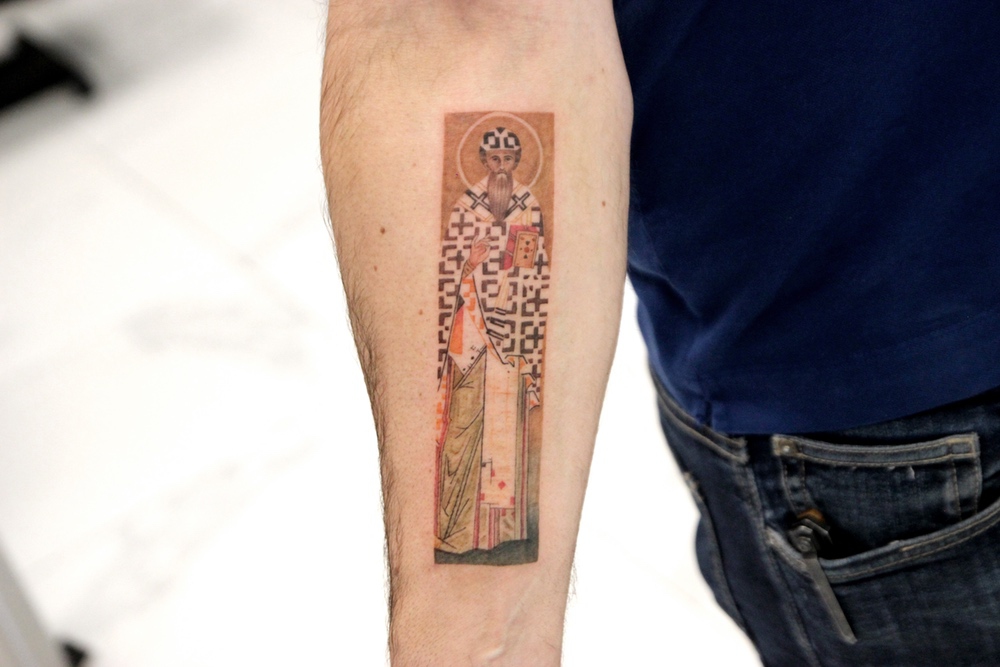 You shared with us that you give free tattoos to people who have scarred themselves. Tell us more about this charity project. Why are you doing this?
- Self-injury has become an issue in Korean culture. In the past, scar covering services were occasionally requested by consumers. Most of them attempted self-harm as adolescents, and they frequently came to hide their scars. However, as time passed, I received more inquiries of this nature and discovered that a greater number of young people committed self-harm and suicide than I had anticipated. The suicide rate in Korea is the highest among OECD countries. Suicide is the leading cause of mortality for Korean adolescents and young adults between the ages of 15 and 30. As a result of speaking with many of my clients who were experiencing a difficult time in their lives, I decided to offer free tattoos in the hopes that my small gesture would be the start of a new beginning for them. I am aware that I cannot repair all of their sorrow and scars, but I hope that my work might alleviate some of their suffering.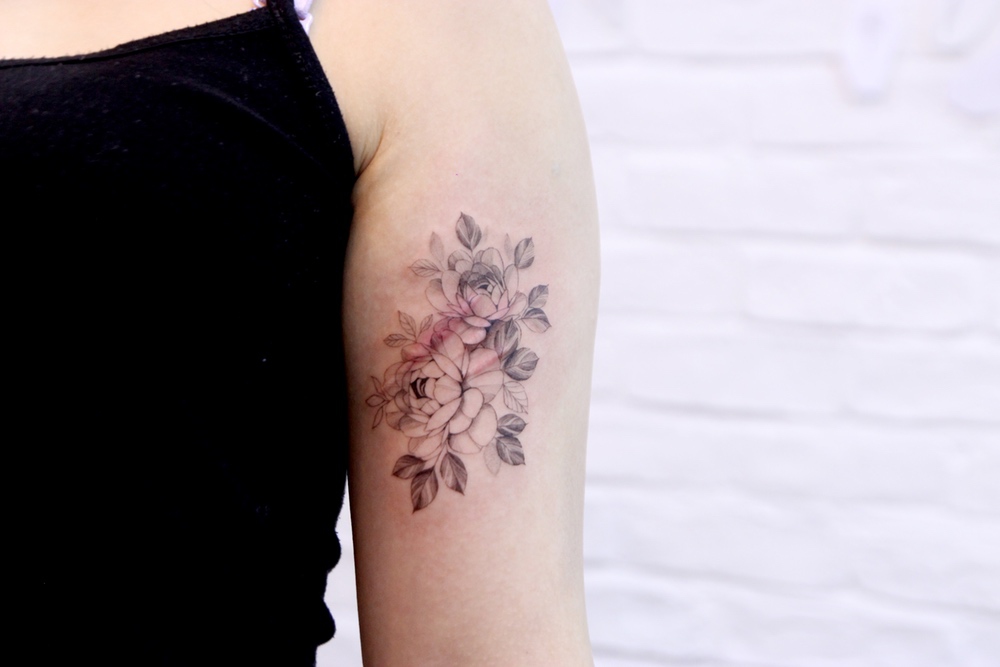 Are there any works that you are truly proud of? Can you tell about them?
- All of my artworks are significant to me, but the convention-winning works are the ones I am most proud of. It's a piece of art from a long time ago, and the style is completely different from what I represent now, yet it's the most significant because it took a long time to create. Large tattoo pieces allow for easier hand movement than small, intricate tattoo pieces, but their size has its own challenges. I have great memories of my client who participated, and we communicate frequently. I would want to use this opportunity to thank the client who accompanied me to Malaysia once again.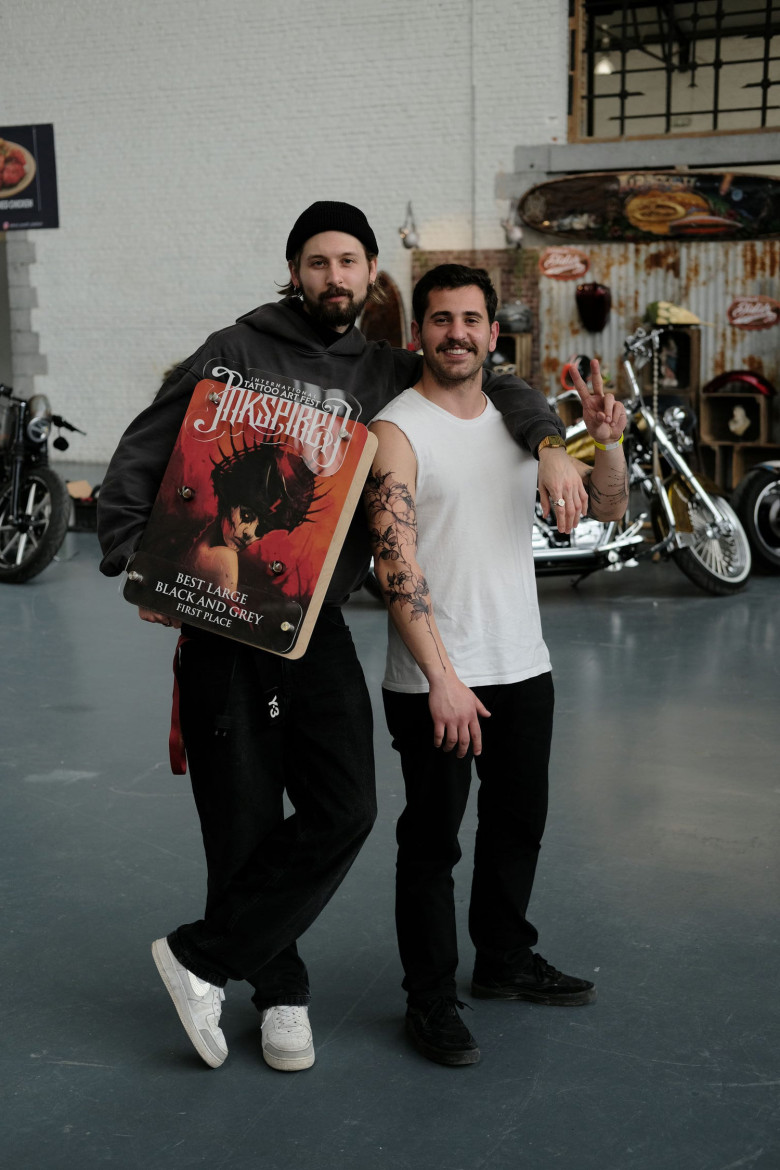 Who are your clients? Are there many foreigners among your fans?
- My main customers are Females. Female customers favor my small, minimalist style. Nonetheless, as the tattoo industry grows, male customers are getting fine line tattoos with geometric concepts and microrealism designs. Most frequently, foreigners living in Korea also visit me. There are numerous foreigners with an interest in Korean culture and students who come to learn Korean. I am also continuing my international activities, which allows me to meet a wider variety of clients from various cultures.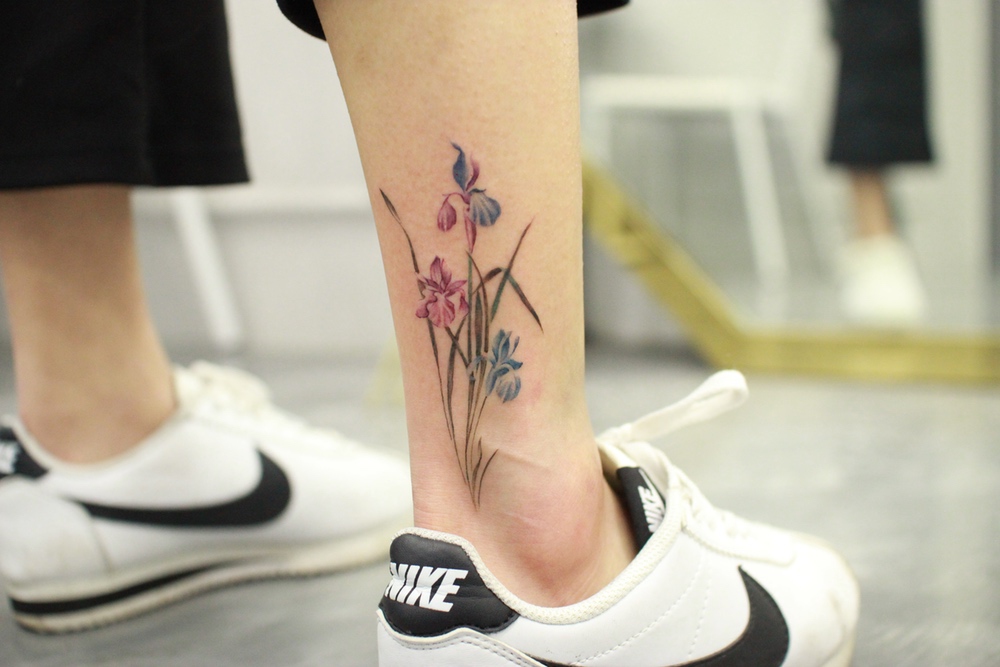 How often do you travel for work? Where else can your fans sign up for a session with you?
- I occasionally travel to various locations for business, which I enjoy because I love traveling. Initially, it was difficult for me to retain concentration due to the unfamiliar situations and my anxiety at being out of my comfort zone. But as I gained familiarity and adapted, I was able to effortlessly overcome it. It is both a pleasure and an honor to be able to work on my tattoos in different locations. Memories are created when I meet new clients and new coworkers who share the same passions and aspirations. This is why I believe that becoming a tattoo artist is such an attractive profession.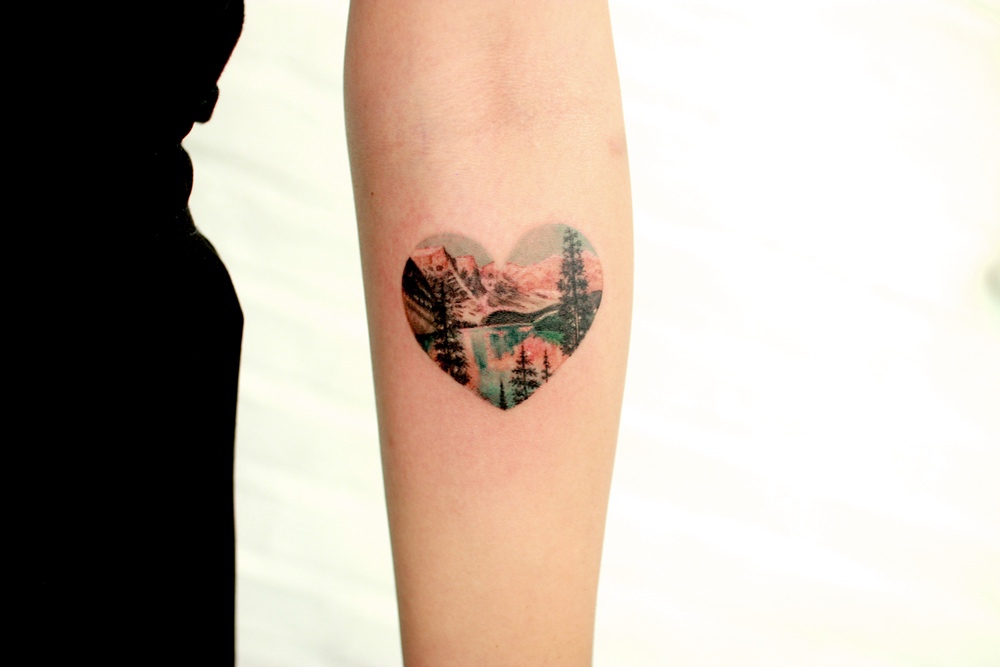 Do you have plans that you want to share? Where can we see you in the near future?
- Although it has not yet been confirmed, I am prepared to travel abroad to offer my artworks to interested clients. I want to achieve my lifelong goal in a larger market outside of my comfort zone in Korea. I am ready and willing to take on a new task before I become older and to go on a new trip for my next chapter in life. I do not know the exact date, but I am preparing step by step. As of right now, I am residing in Korea, so if you are interested in meeting up with me, you know where to look for me. Please visit Korea and get firsthand experience.