Romanticism and tenderness in Donghwa's flower tattoos
09 / 09 / 2022
Yaroslava Green
Wildlife has been a source of inspiration for painters since the beginning of time. The first rock paintings depicted animals, birds, flowers and plants. With the development of civilization, the emergence of a fine art, and even at the moment of widespread tattoo art, practically nothing has changed. Wildlife still excites the minds with its impeccable and incomprehensible beauty.
Today's guest of our interview is a Korean painter and tattoo artist - Dong Hwa Kim, who specializes in flower tattoos. Her works are at the intersection of realism and illustration, which gives tattoos additional romanticism and tenderness.
Donghwa's tattoos have already been appreciated on all continents, and we decided to chat with the artist to find out some details of her work.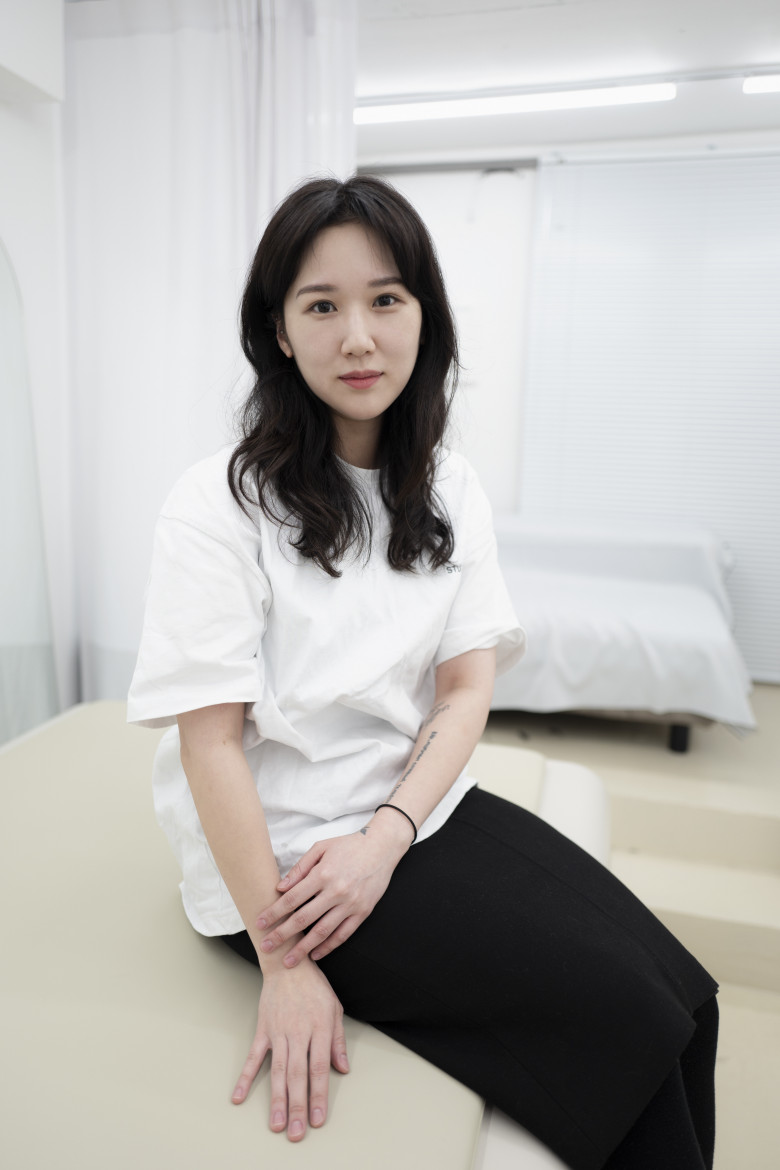 ---
First of all, tell our readers a little about yourself. How long have you been tattooing? From whom and when did you study? How did you decide to become a tattoo artist?
- I started tattooing in 2017. I was lucky to learn the basics of tattooing from a friend of mine. After learning the basics, I had to learn the rest on my own for the first few months without anyone's help, and practiced my technique many times on rubber artificial skin.
In the past, when I worked on paintings, I liked small detailed images, and the work of a tattoo artist is foremost working with details. Tattooing has become my job because it suits my personality the best. The first year I worked alone, and at the end of 2017 I moved to StudiobySol - a very large and recognized tattoo shop in Korea.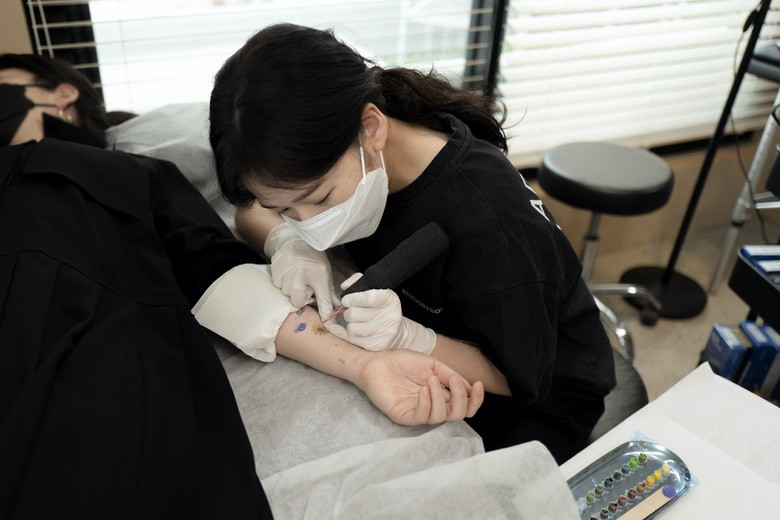 Did you have any special training in the art field?
- I have liked to draw since early childhood. At school, drawing was my favorite lesson. I practiced for a long time to enter a special art hight school. So I went to art hight school and then to the very famous and recognized Hongik University. It's the best university in Korea in the field of art. At that time, the entrance exam was held in watercolor, so I did a lot of it as a child. When I was in university, I used oil as my main material for paintings.
Tell us about your tattoo style. What makes your tattoos truly unique in your opinion?
- I work with different themes, but most often I paint flowers. Flowers are a classic and very popular object. There are many artists who depict flowers in various forms.
I'm trying to make a flower more like a flower, rather than trying to mix themes and styles. I think flowers are beautiful in and of themselves because they are natural objects.
The big difference is that my flowers are painted on human skin and not on paper or canvas. Sometimes the tattoo must follow the line of the client's body, and sometimes you have to use a different color palette. I try to make changes only to the extent that I do not lose the naturalness of the image.
The second thing I focus on in my work is color. For example, when painting sunflowers, I try to highlight the yellow color as much as possible. But I don't use bright yellow on every part of the flower, only for certain areas. It is similar to the drawing process that I learned as a child. If there is a part of the image that you want to emphasize, the periphery of this part should be less bright.
In addition to all this, I try to properly mix both natural and artificial objects. Isn't it natural for me to draw beautifully without setting boundaries of style for myself?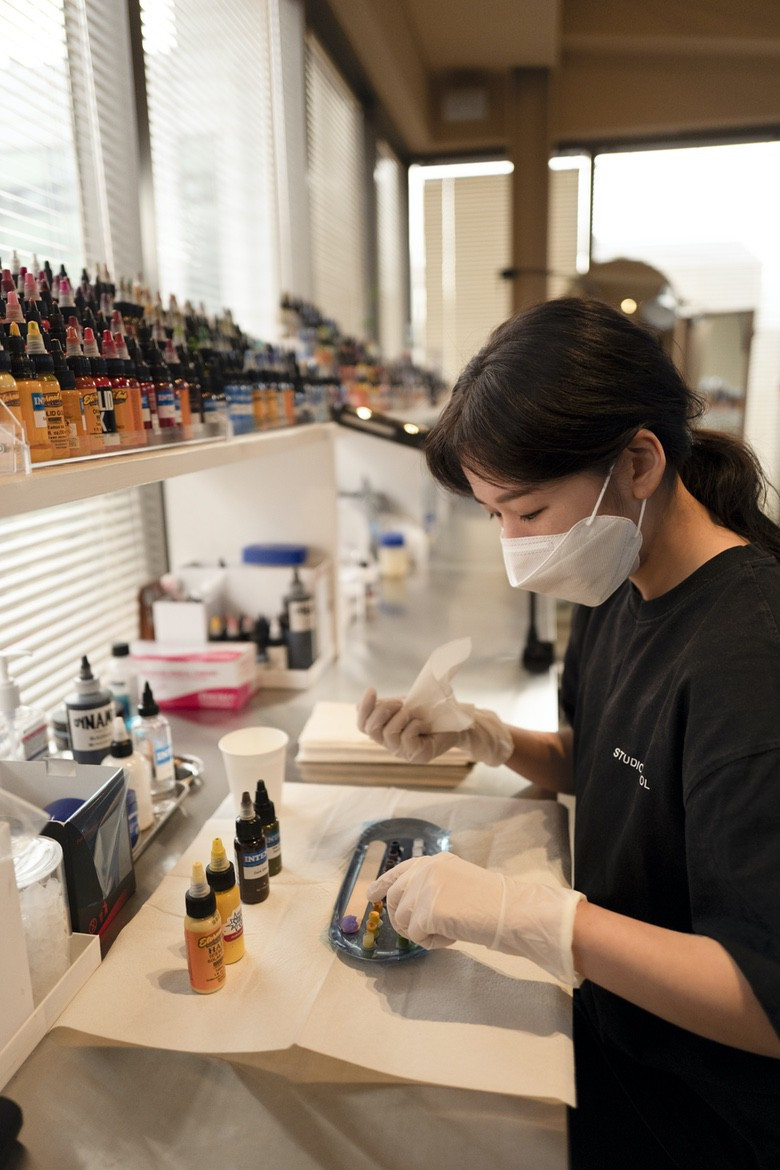 How do you manage to make such small and delicate tattoos?
- In my work I use very thin needles. I work with minimal pressure to prevent severe damage to the skin. I use different types of needles, but they have the same thickness.
What is important to you when creating a tattoo design?
- It seems to be related to the answer to the question above. The most important is maintaining a balance between the natural shape of the flower and the correct transformation of this shape in accordance with the area of ​​​​the body on which the tattoo will be placed. Some types of flowers have awkward proportions when used in their natural form. In this case, it is necessary to find the best ratio of the proportions of the object in accordance with the required shape of the tattoo on a particular area of ​​the body. It is also very important that the tattoo looks equally good both from close and from a long distance.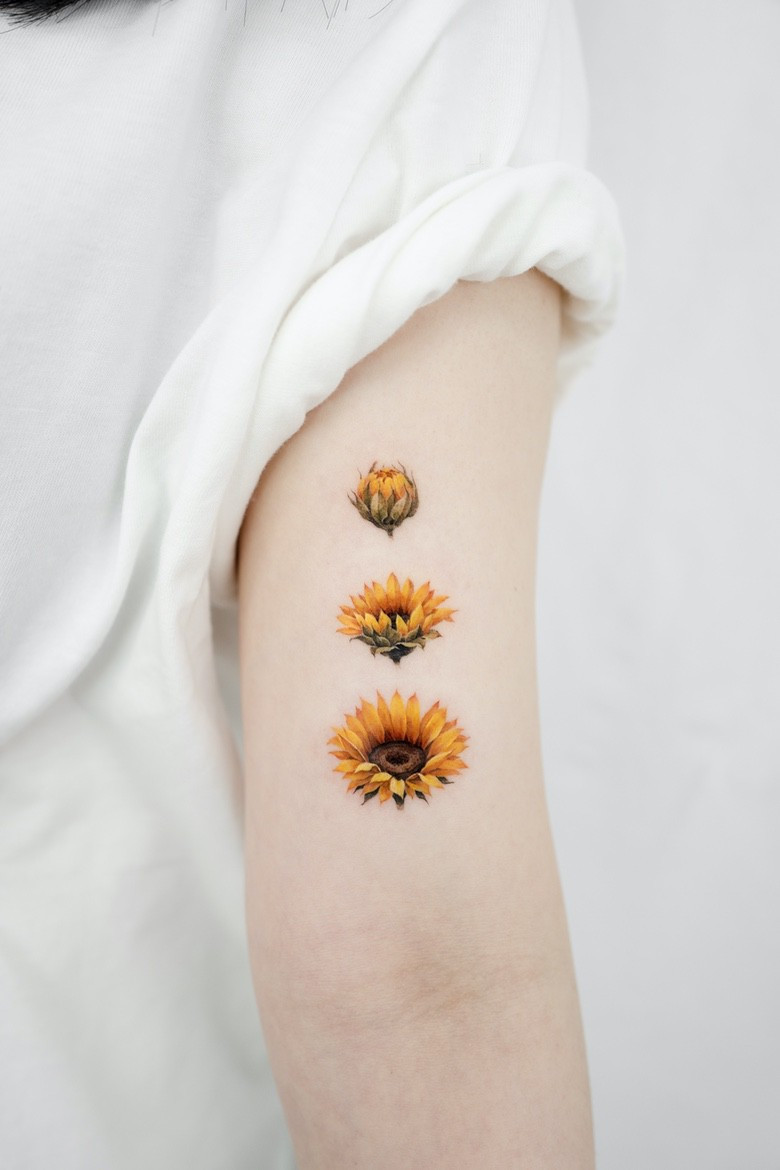 Are there any works that you are truly proud of?
- Once a foreign client ordered a tattoo with a large gladiolus. In fact, my English is not fluent, so I couldn't speak much during the session. The work took a long time because it was quite a big task. The client was very patient and I am very grateful for that. After work, I began to explain to her how to take care of the tattoo, and suddenly she burst into tears. I thought she was crying because of the pain, but she said that it was her mother's favorite flower and that she died some time ago. I hugged her and sincerely prayed for her happiness. Many clients order flowers with meaning, but I remember this work the most. And even now, I hope that she survived her grief and is happy.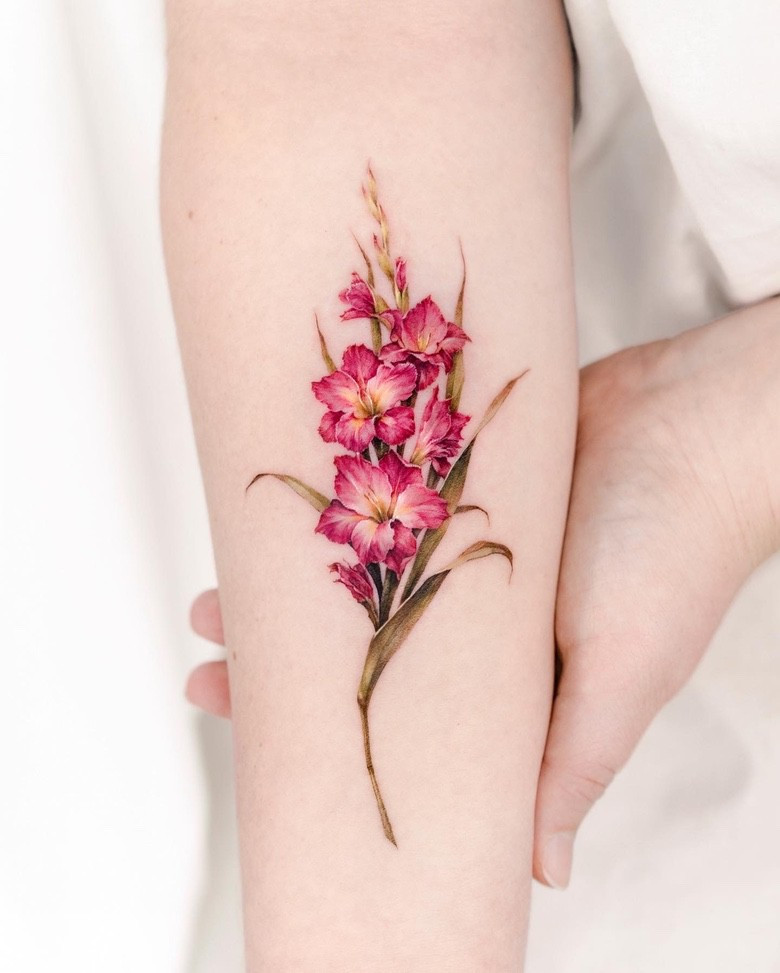 Where do you draw inspiration from?
- From nature. This is not distant and majestic nature, but the surrounding plants that I see when I walk down the street or drive. Regular and irregular forms of stems and leaves.
Who are your clients? Are there many foreigners among your fans?
- About 30 percent are foreign clients. Most of the customers are from the USA. I feel very grateful and happy when I hear that "I have been watching you for many years and came to get a tattoo."
How often do you travel for work? Where else can your fans sign up for a session with you?
- I don't often go abroad. But if I have a chance to work abroad, I immediately use it!