The secret alphabet of geometric tattoos by Mikhail Nechaev
Tattoo artist Misha Nechaev
/ Source: @mitatink
Today in our column is an interview with a tattoo artist Misha Nechaev from St. Petersburg, who works in one of the most progressive and modern tattoo styles - geometry. The combination of lines, dots and simple geometric shapes is in some way a mysterious alphabet that allows you to express the most intimate without revealing a secret to others.
Today we will try to learn more about the artist, his art and plans for the future. Please enjoy!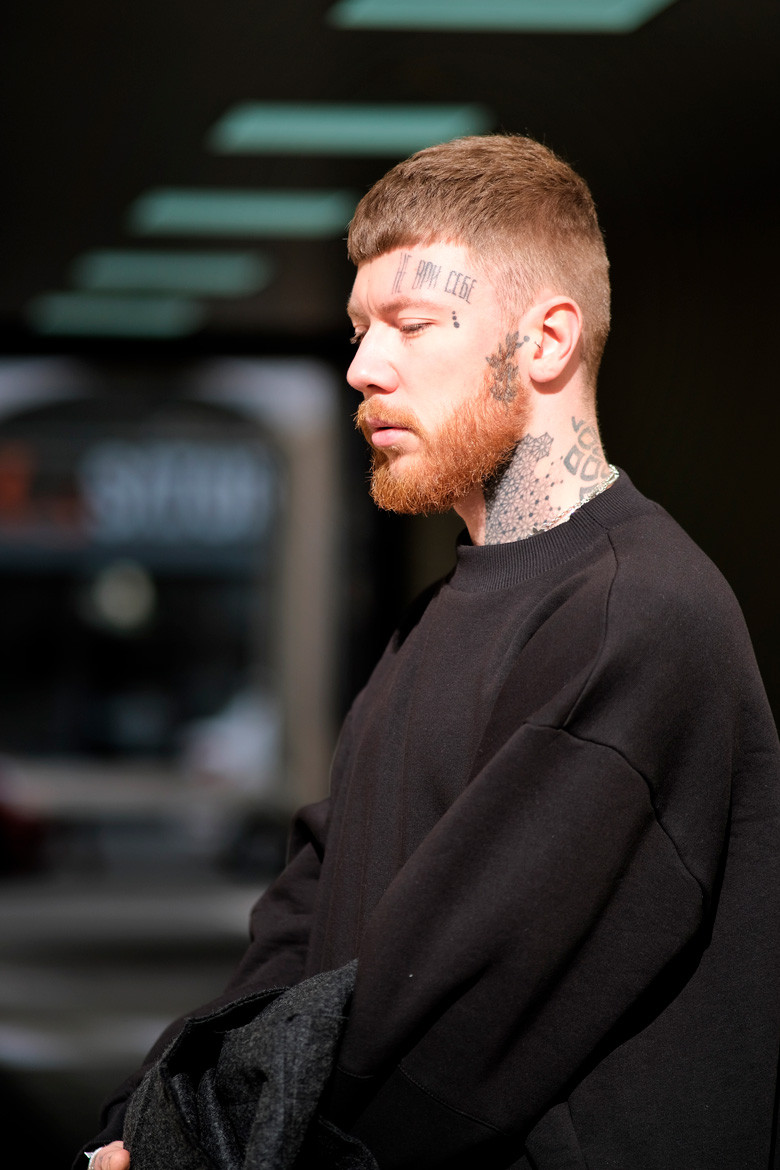 - Misha, where are you from? Where did your tattoo career start? Who, what and when led you to the tattoo?
- I am from St. Petersburg, Russia, but I started tattooing in Sochi more than 6 years ago. I got into tattooing because I wanted to try something new. I discovered this world for myself after 5 long years of working as a sous chef in a Japanese cuisine restaurant. Everything turned out so well that I was able to apply everything that I liked so much in this activity: design, photography, psychology.
After a six-month break, I met a tattoo artist in Sochi, who offered me to become an administrator in his studio, and there I began my practice in the style of geometry, linework, and dotwork. It was, if I'm not mistaken, 2015. I was so captivated by this that I learned everything that could be found on the Internet about it, and then only the practice and my friends who supported me on my way.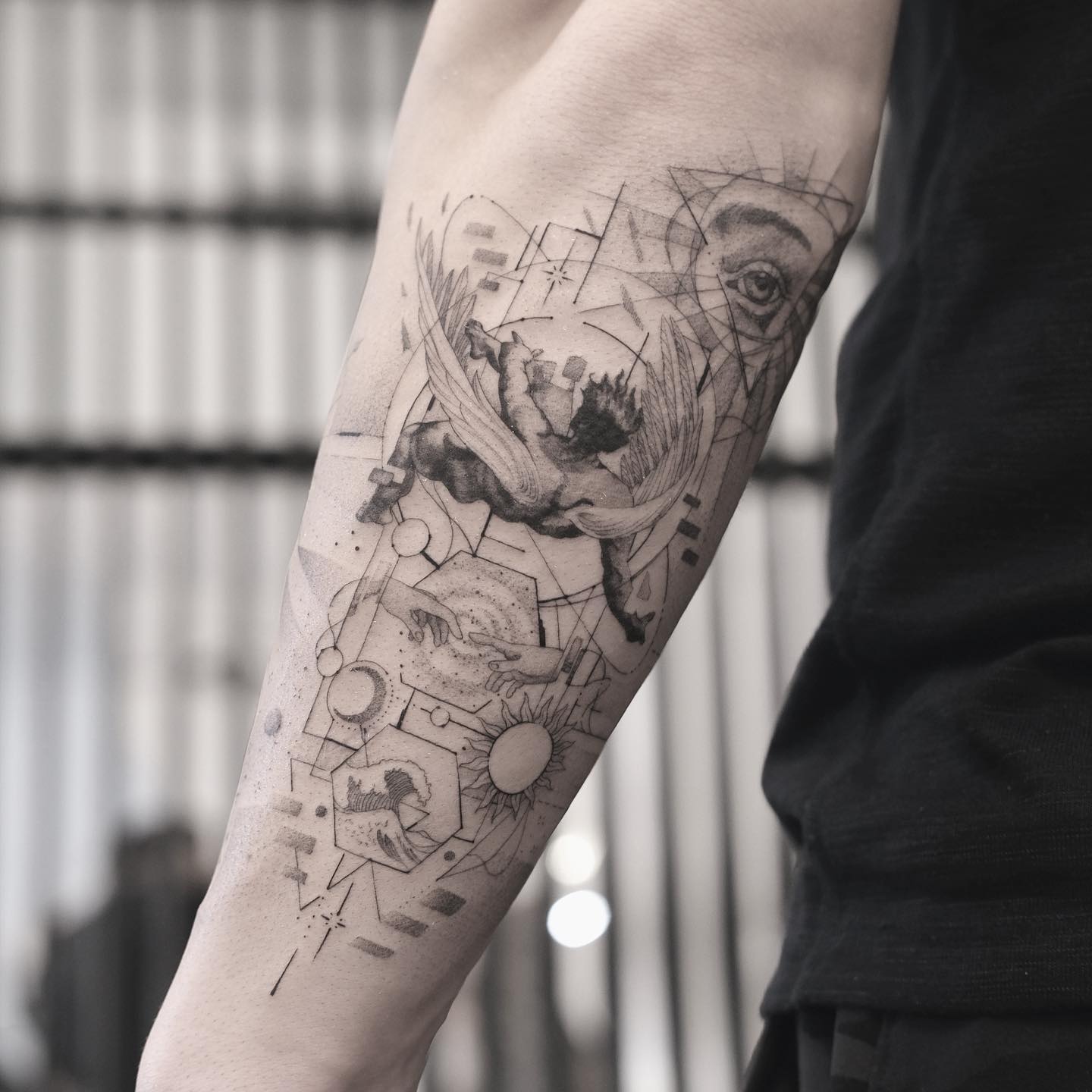 - Do you have any specialized art education? What possible career did you leave behind for a tattoo?
- When I was a child, my parents sent me to art school, but I did not graduate from it. My standards of beauty always differed from the general standards, so it was difficult for me to study according to classical principles.
I also studied for 3 years as a graphic designer and was involved in advertising design, worked in a printing house and made banners for outdoor advertising in the city, typeset books and much more. In the future, I did most of it online.
My main profession is an energy engineer, at the university there was a lot of drawing documentation that needed to be redrawn, this may have been the beginning of my love for lines and geometric shapes.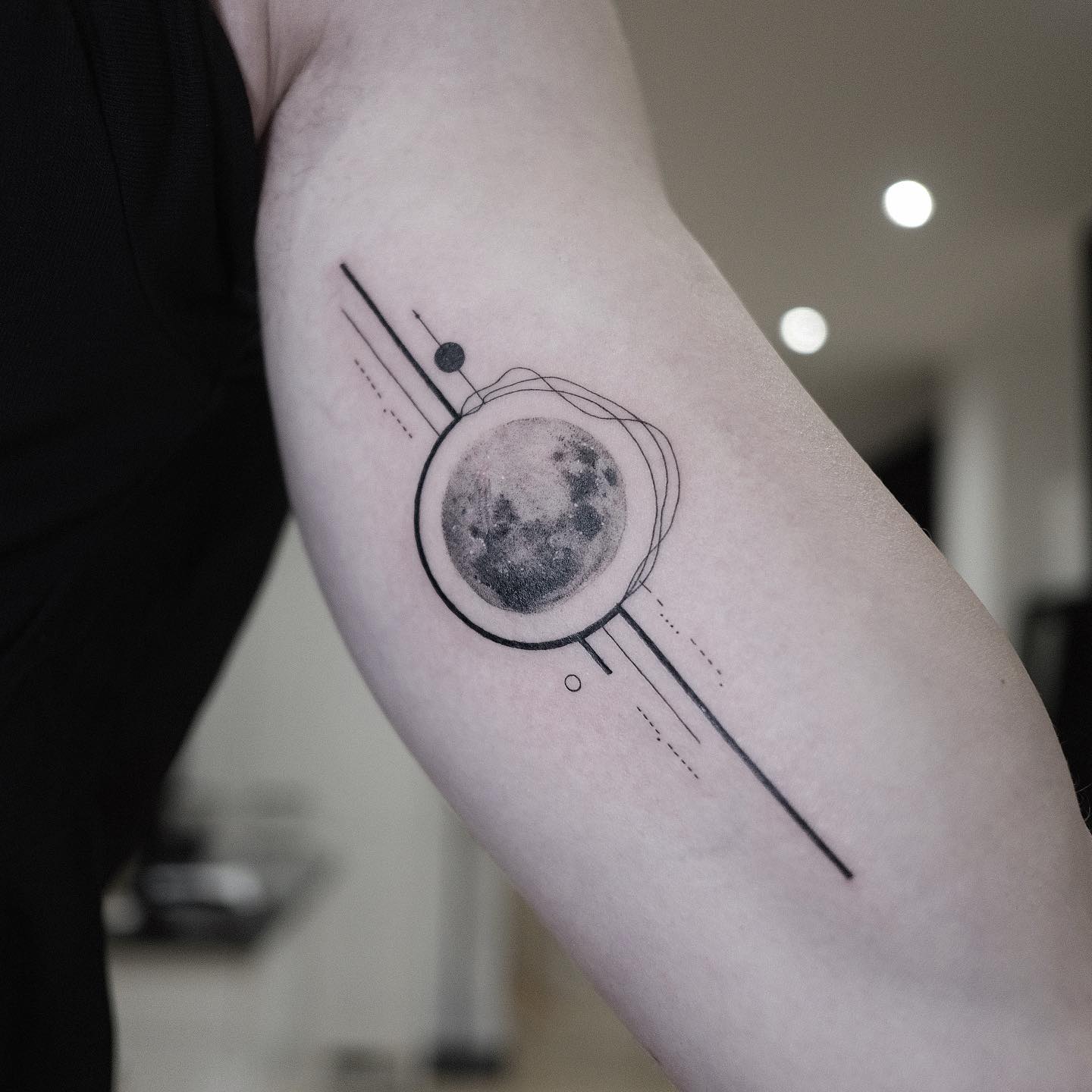 - How did you come to the style you are working in now? Do you remember your first jobs? Did you have teachers?
- My first teachers did radically different styles, such as black and grey realism, color realism, but I am grateful to them for my start, as I needed an understanding of composition and tattooing techniques. I was one of the first tattooers in this style in Sochi, so I experimented a lot.
My work in the beginning was quite different from what I do now. I have learned how to work with thin needles and make weightless neat lines in contrast with solid blacks, experimenting with realistic inserts and other interesting details, I am always looking for inspiration and new forms.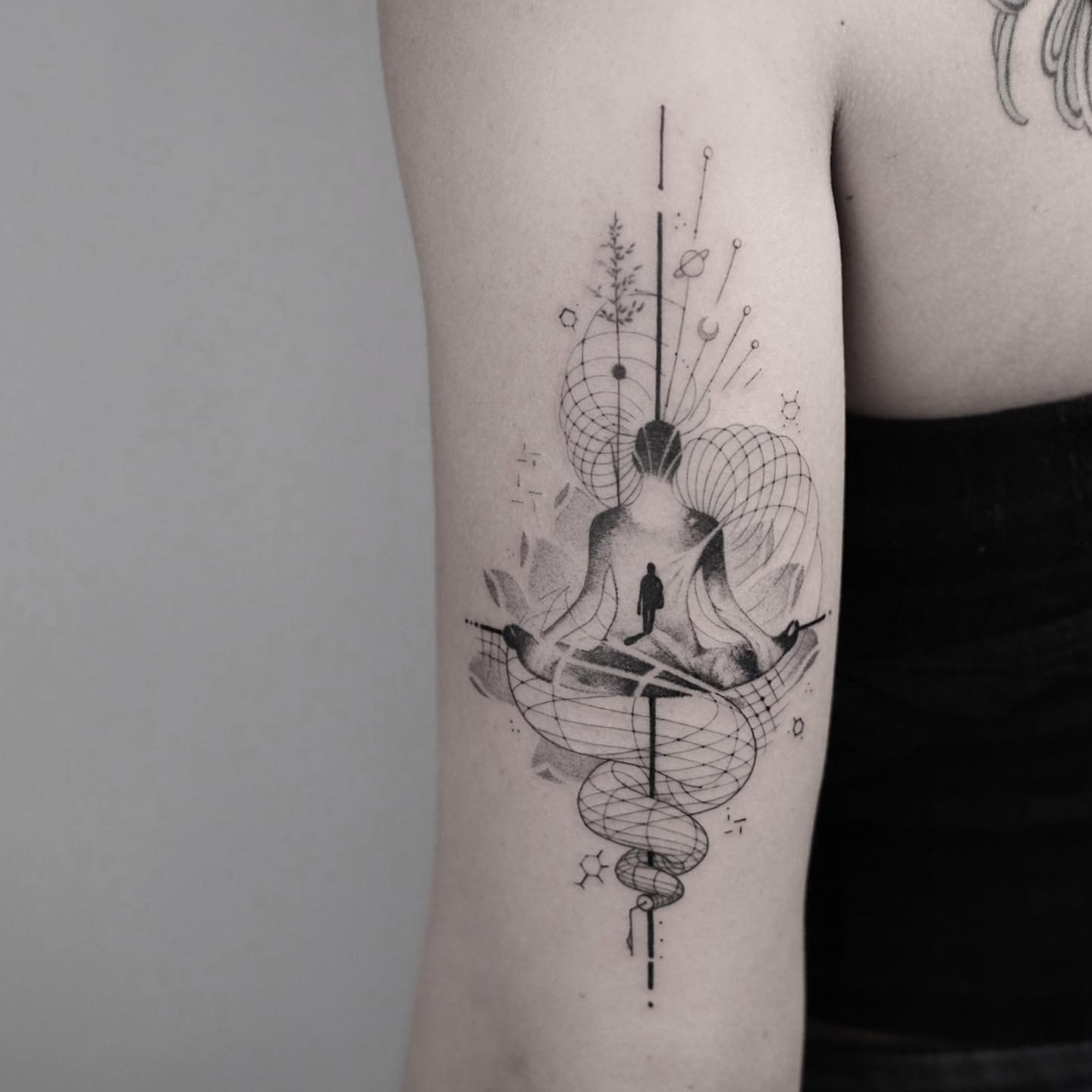 - Is tattooing art or work for you?
- Tattooing is creativity, but I am very glad that this creativity gives me the opportunity to make good money, travel and develop myself. A tattoo for me is a rite and a sacrament, I take very seriously what should be done and on whom, and what kind of energy this should have.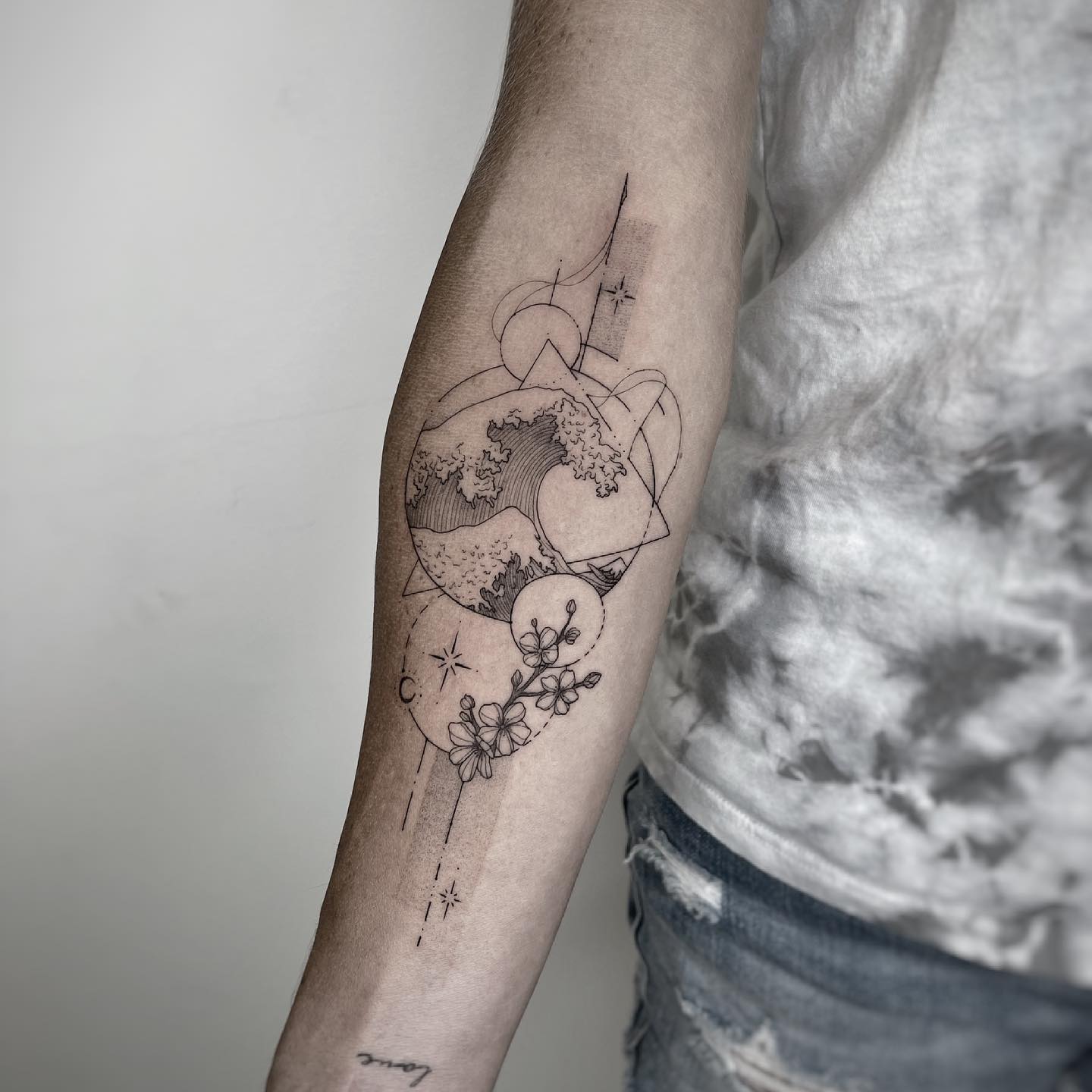 - Where do you draw inspiration from?
- My inspiration in my travels, architecture, I really like contemporary art that breaks forms and chooses lively emotions. When you can make something from the future out of completely ordinary things. I am inspired by modern fashion designers and their courage. I love futurism and various spiritual practices.
- Are there artists or tattoo artists that have influenced your portfolio?
- At one time, the Medici family, the founders of Florence, had a great influence on me, they were the patrons of many of my favorite sculptors such as Michelangelo, Botticelli, etc. I really love Bosch, Dali, Magritte, Frida Kahlo. They are all about the beautiful in the beyond, every time I discover something new, getting into the museum and seeing one of the works anywhere in the world.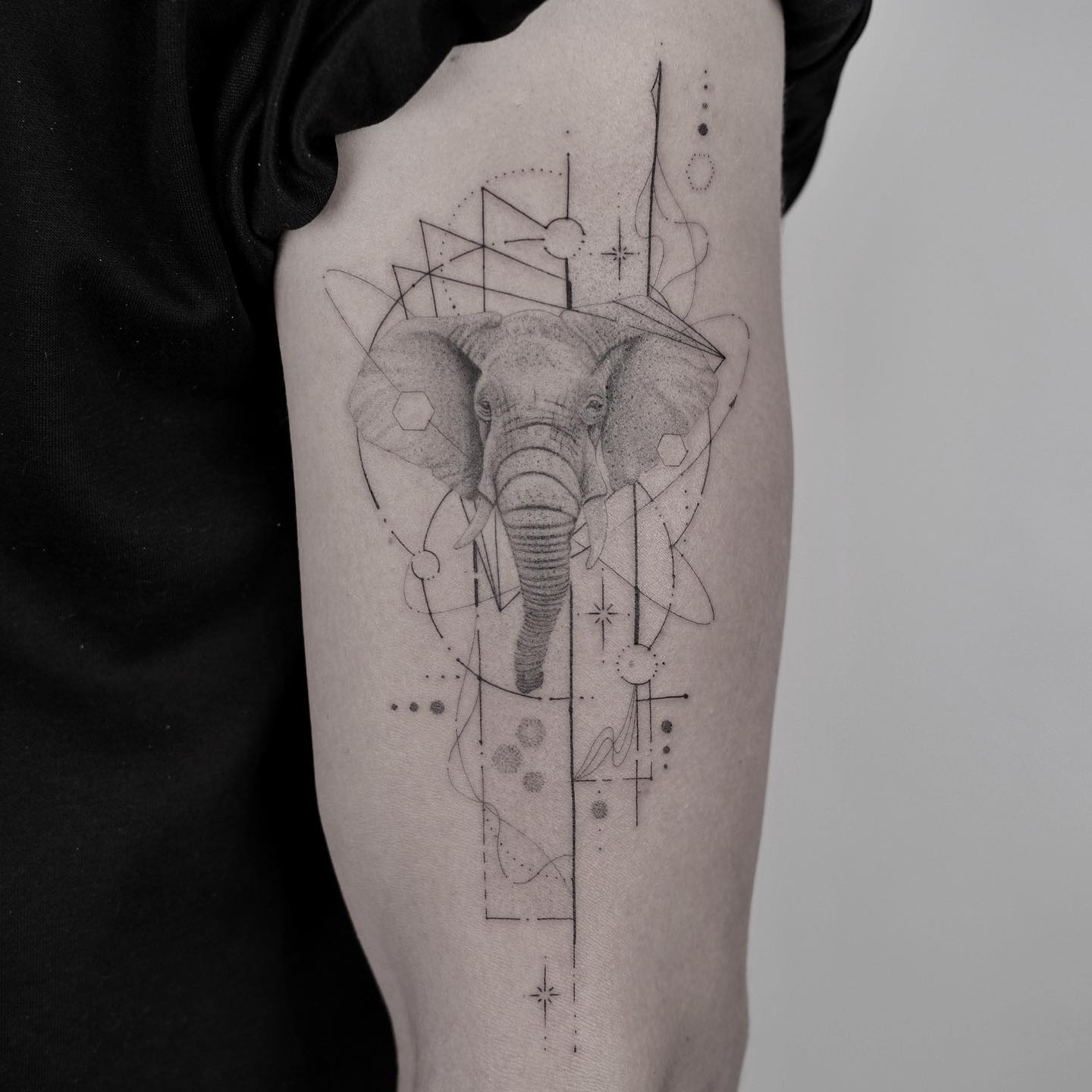 - Where are you currently working?
- I work in the city of St. Petersburg, this is a small cozy studio, which was founded by one of my good friends. But I do not stay long in one place, I constantly need to look for inspiration from different countries and sources.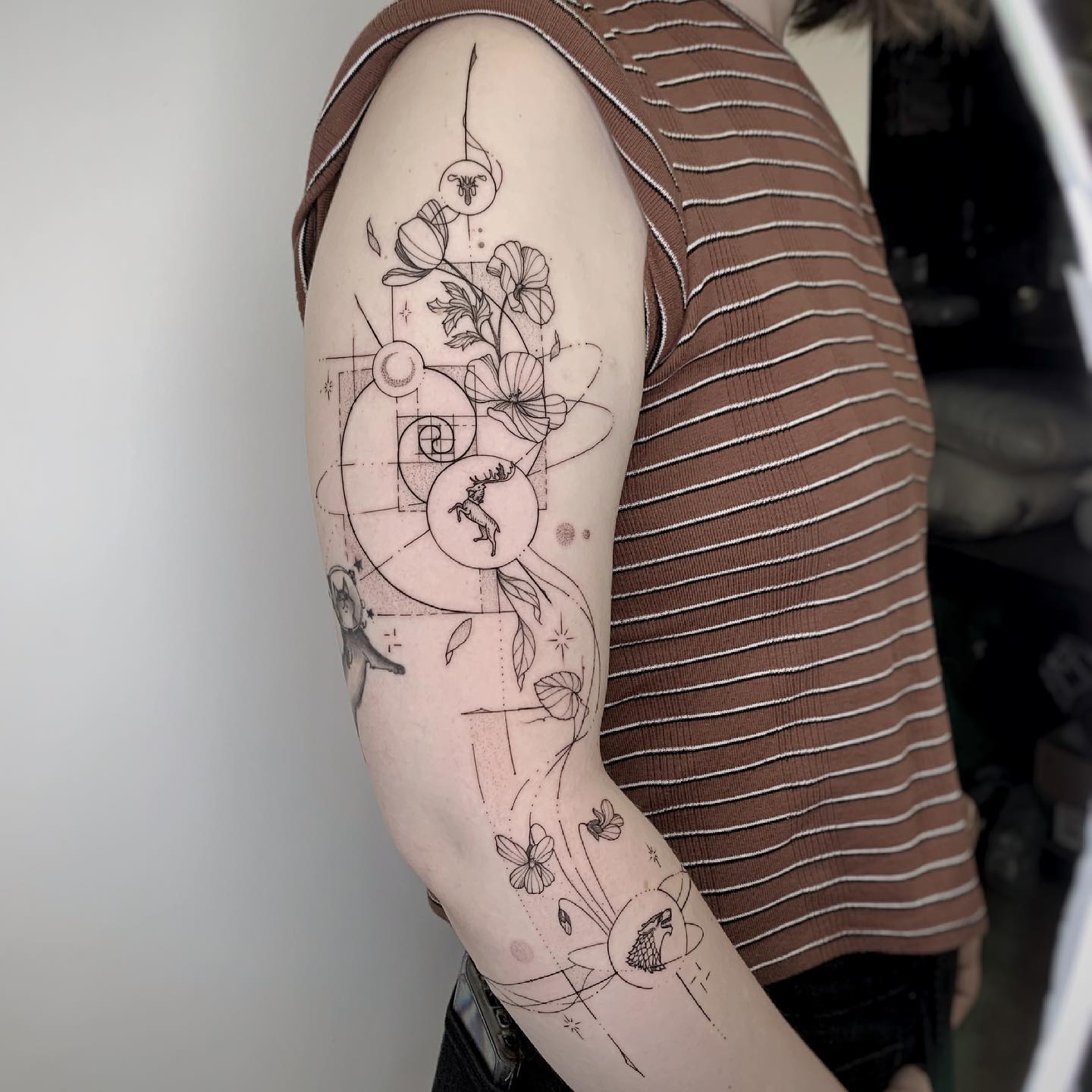 - Tell me, do you travel a lot? Are there any peculiarities of attitude to a tattoo abroad?
- My whole life can practically be packed into one suitcase. Traveling is the best thing that has happened to me in my life, so many adventures, meetings and places.
I would say that everywhere has its own specifics, and everyone treats a tattoo in a different way. I am very happy to capture the best moments of a person's life. In Europe, very touching stories are often written to me, why people want this or that tattoo and why it is so important for them. Sometimes these stories bring me to tears. I am happy to be a part of such moments.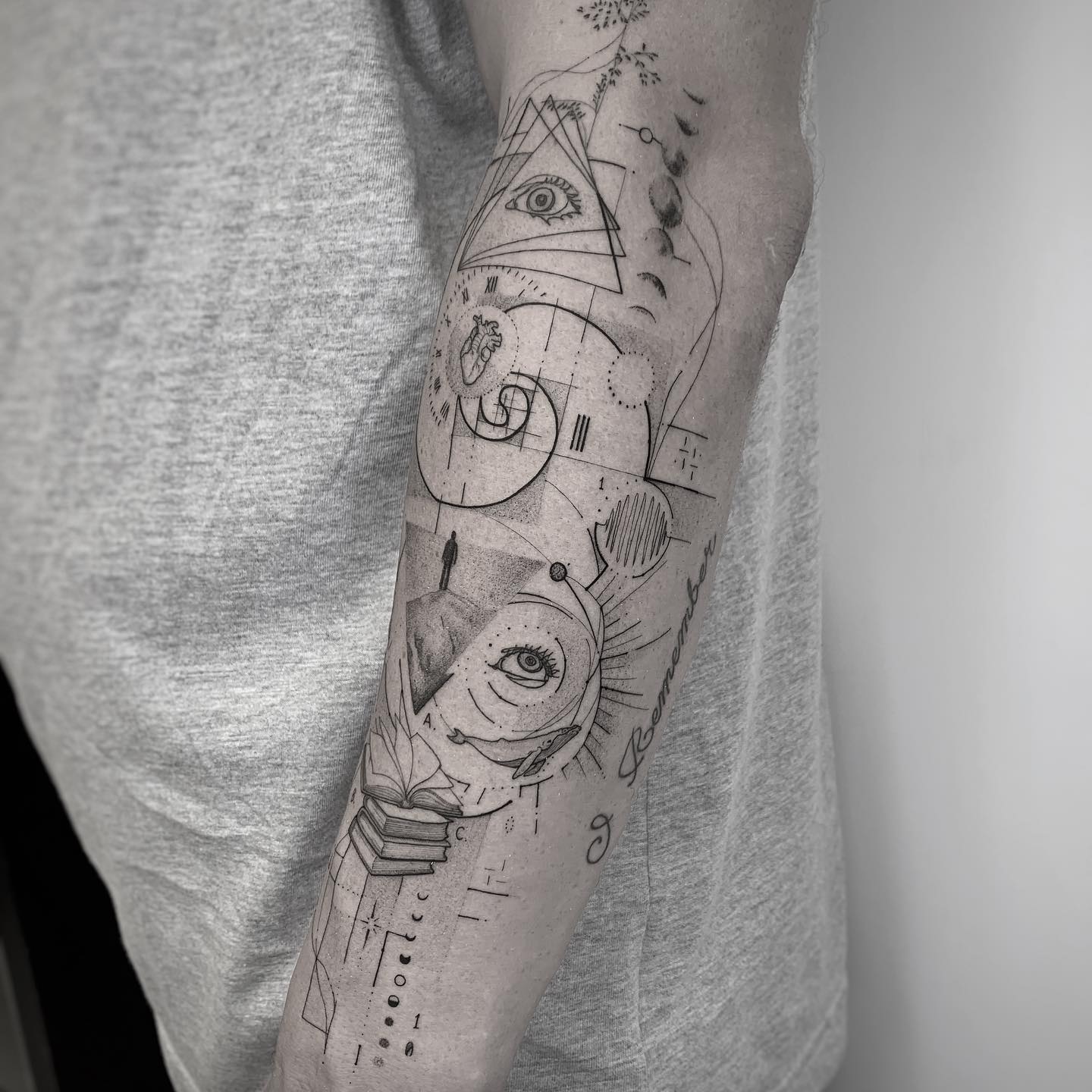 - Is it true that there are many foreigners among your fans?
- Yes, my audience extends all over the world. Thanks to social media for making it possible for people far away to see and feel what I put into each of these tattoos.
- Have you participated in tattoo conventions? Do you have awards? Please tell us about your experience.
- I participated mainly in Russian tattoo conventions. And was at many European as a spectator. I have a couple of prizes from some of them, but to be honest, this is a bit not my format for work. I really like a comfortable private atmosphere, because each person brings his most intimate to each session.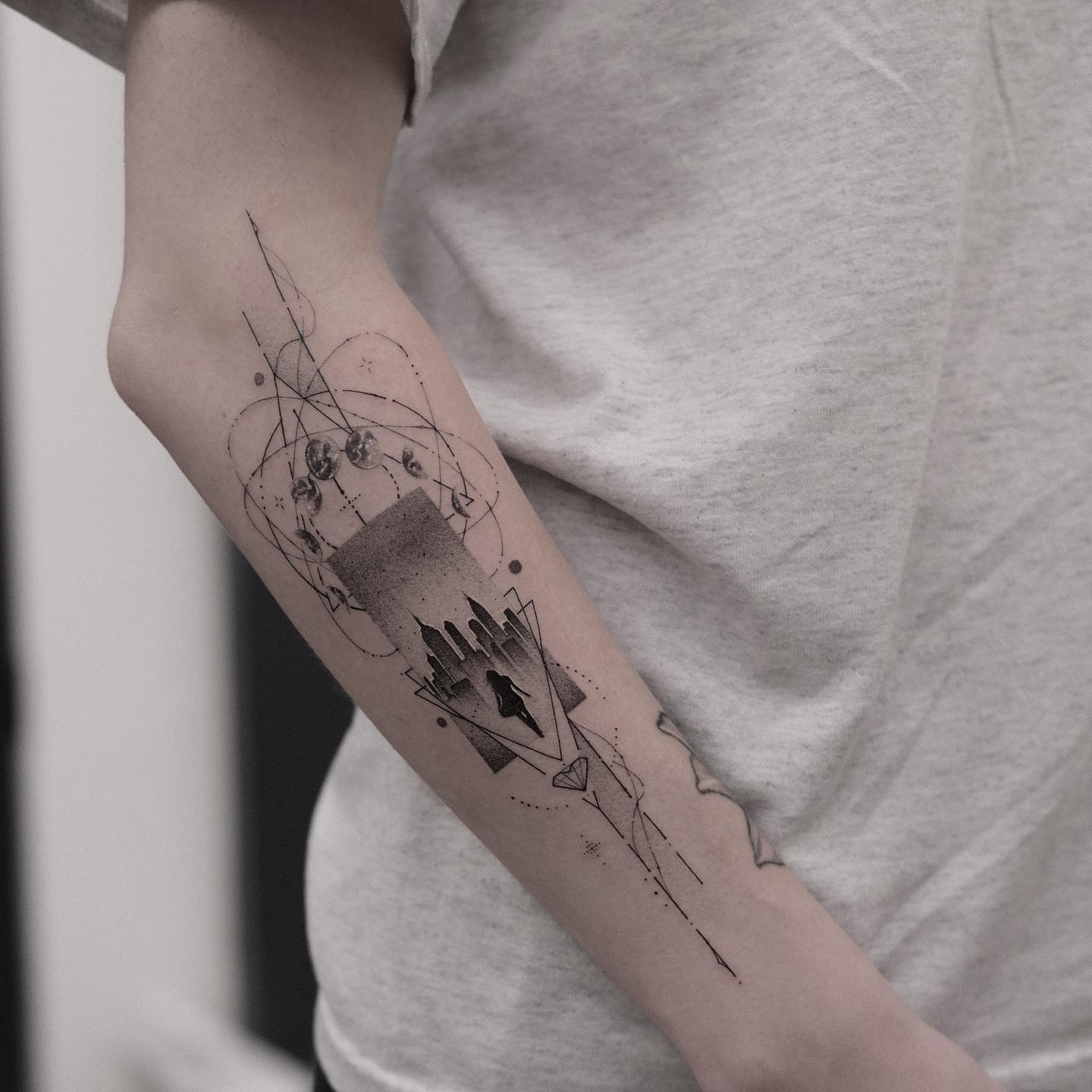 - Share your secrets on how to find inspiration and strength for work when there is none?
- I think that you need to always be on the lookout, you need to study and learn new things, even when you're lazy, even when you don't feel like doing anything. After all, once you start, you won't be able to stop. Life is not a series of problems, it is a series of adventures. If you live by this rule, there will be great interest, and hence strength and inspiration.