The sword and the Cross - Jewelry Tattoos by Solar
Tattoo artist Solar
/ Source: @tattooist_solar
It's no secret that the hearts of most girls on the planet freeze from the play of light in the facets of diamonds.
Jewelry attracts the eyes of passers-by, emphasizes the beauty of a female figure, and is a reflection of a woman's character.
But what if we offer you a completely personal piece of jewelry created just for you in a single copy and it does not cost a fortune? Tempting, right?
It is these decorations that the Korean tattoo artist Solar offers to her clients. being tempted by jewelry, she knows exactly what is right for you.
We asked Solar a few questions and today we share our conversation with you.
---
Solar, let's get to know each other first. Where are you from? Where and how did your tattoo career start?
- Hello. My name is Solar, I'm a tattoo artist based in Korea. I am currently working in Seoul and working at the Studio By Sol. I learned tattooing from Soltattoo.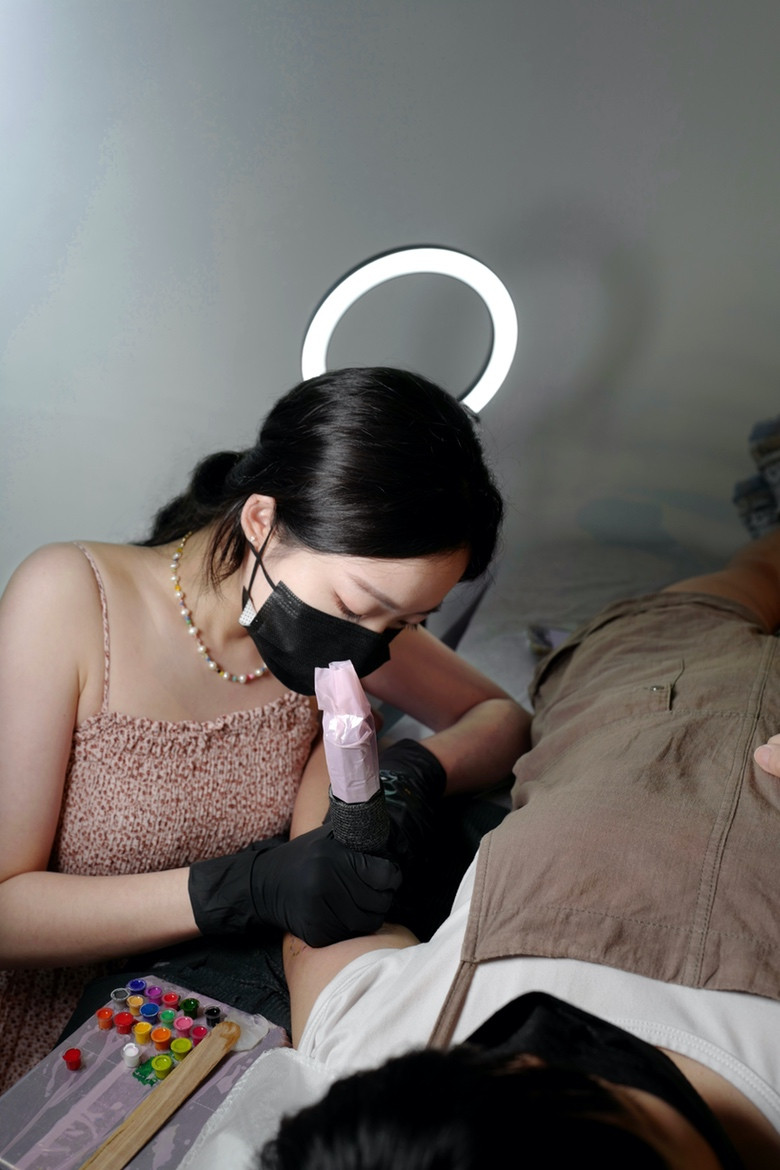 Do you have an art education? What possible job have you left for a career as a tattoo artist?
- Yes, I majored in Metal Art & Design at university. Learned to design furniture, jewelry, lighting, etc… with metal as the main material. Before becoming a tattoo artist, my original dream was to become a jewelry designer and have my own jewelry brand. Then I came across this genre of the tattoo, fell in love with it, and became a tattooist who designs jewelry that people can keep for a lifetime.
Tell us more about your style of tattooing and how did you come to it. Why do you like this style?
- I've always liked antique objects and shiny jewelry. Even when I was in university, I bought accessories as a hobby and made necklaces, bracelets, and earrings. Even after becoming a tattooist, I still have a work desk at home to work on jewelry in my spare time. So, naturally, I connected my favorite things to tattoo designs. You have to do what you love to have fun and keep doing it!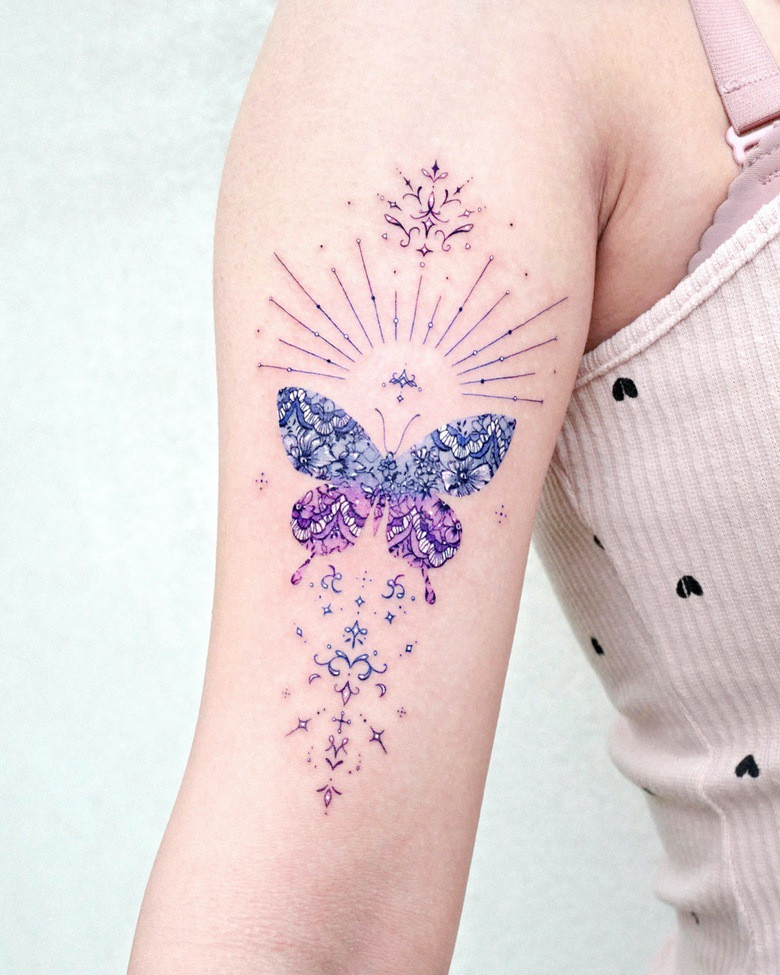 Why did you choose the sword and cross shape for your tattoos?
- There are many traditional materials and themes for tattoos. The sword and the cross are one of them. Since I mainly work with jewelry and antiques, the subjects that can effectively be combined with these elements were the sword and the cross. The overall silhouette of the sword and the cross are similar. I think that design with such a long and thin form beautifully fits into a human body.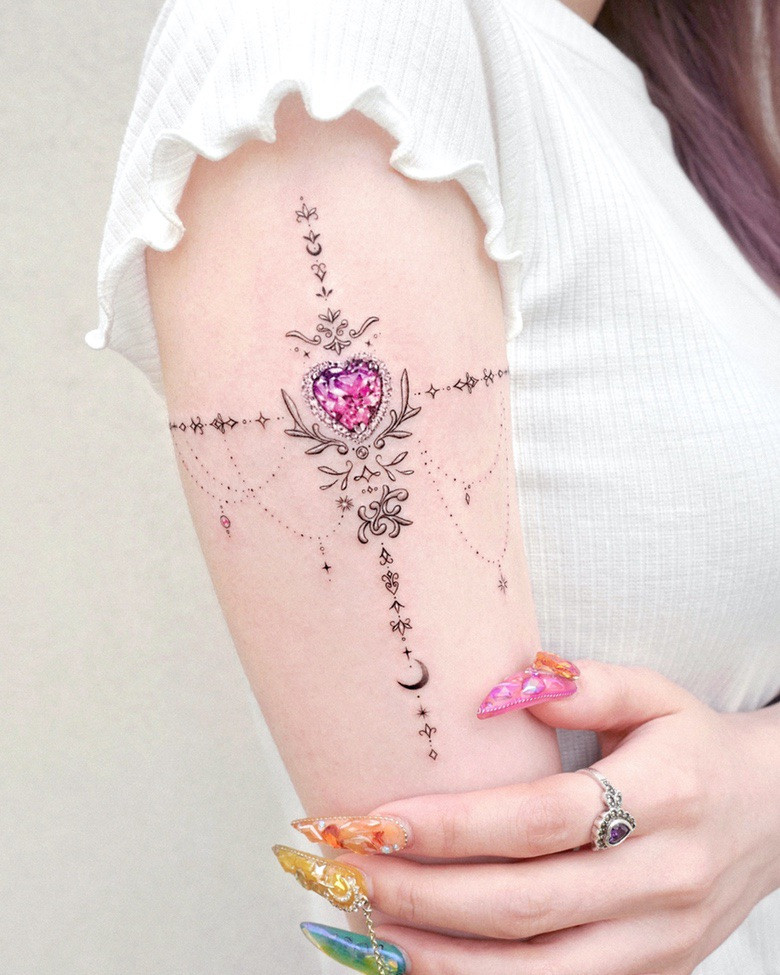 Do you have a favorite tattoo project that you are proud of?
- The most memorable work for me was probably the work on both armpits. I worked to cover up the surgical scar, and it was a new challenge for me, as I had never seen a person who has tattoos on his armpit. After numerous conversations and consultations with the client, I thought about the design that suited her, worked on it, and she was satisfied with the result. So I was proud of it.
The position where she had to raise her arms to see it was also very cool!
It's a very painful area, but she endured it well and I was really thankful for it.
Who are your clients? Is there anything in common between them?
- I think most of the guests are female. Since my design style is so feminine, there are only 1-2 male customers in a year. Another interesting thing is that the clothes of the clients are very similar to my clothing style. I think there are many cases like this because there are a lot of people who have similar tastes to me. Most of them are people who like colorful and shiny things.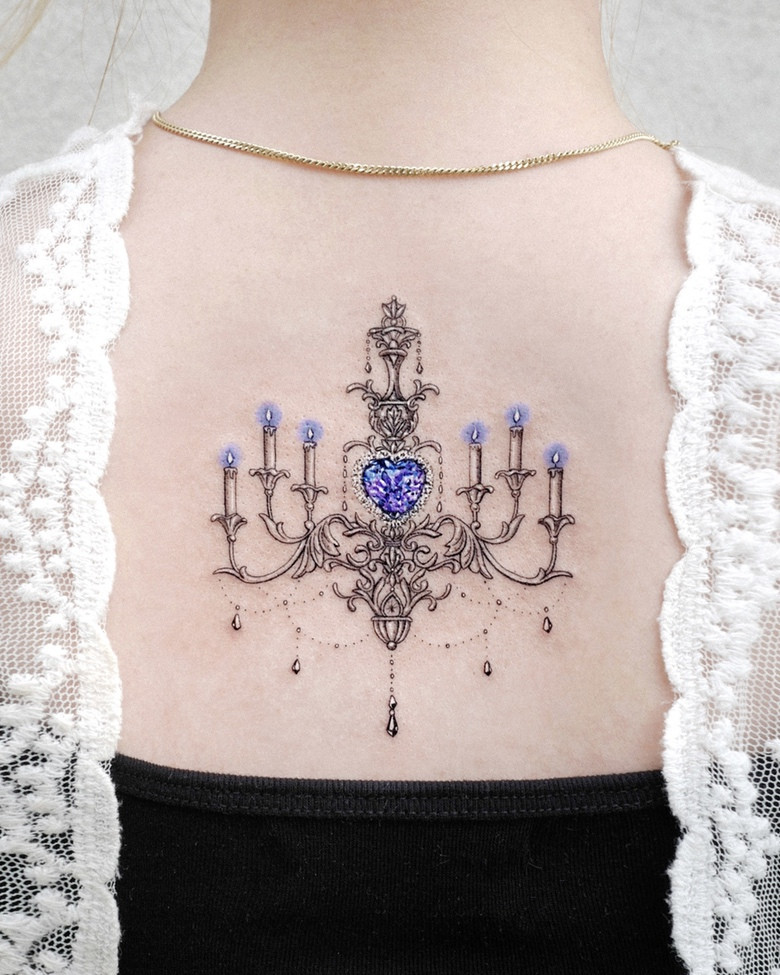 More than 100 thousand tattoo fans have subscribed to your Instagram profile. Do you think you have many fans abroad?
- Most of my fans are foreigners. If you look at my Instagram follower analysis table, the proportion of people in various countries around the world is bigger than the proportion of Koreans. Among them, American fans have the largest share. I also receive a lot of requests from fans to come to LA or New York for guest work through DMs. So someday, I also want to work in the US.
What influences your creative development?
- I usually get a lot of inspiration from travel. When I travel, I look around more than I do in my daily life. And I seem to be able to see things that I would not normally find. So a lot of new ideas come to my mind. In particular, as I mainly work on antiques and jewelry, the architecture and drawings I have seen in Europe have been very helpful. Now that COVID-19 is almost over, I want to travel to various countries and keep creating new things.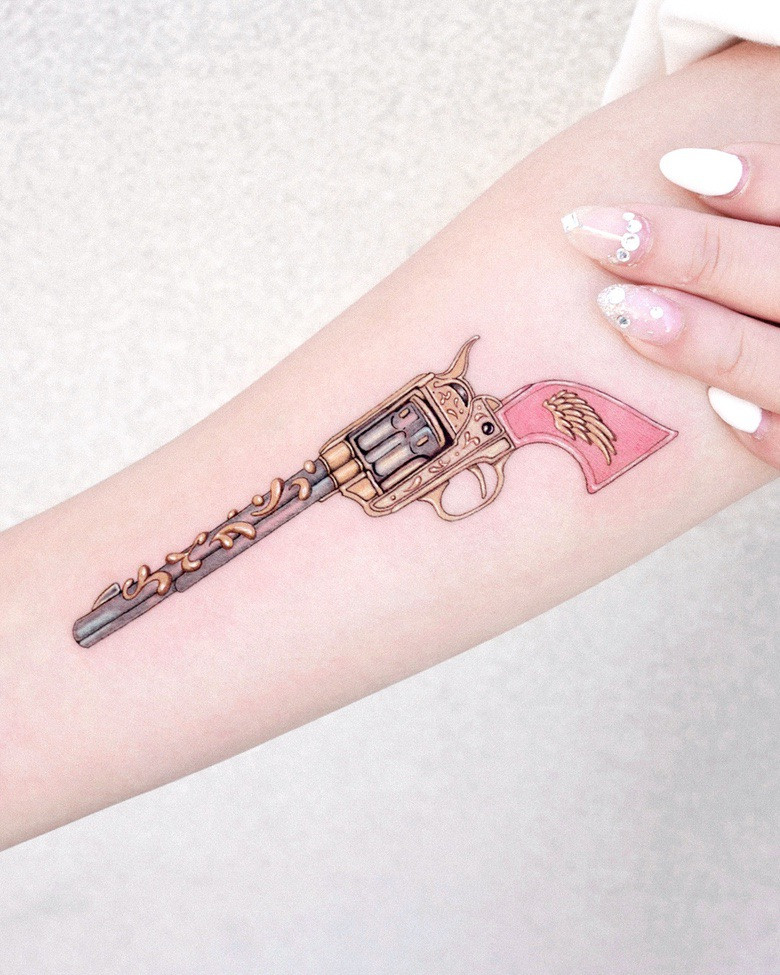 Are tattoo conventions a part of your life? Do you travel a lot as a tattoo artist?
- I have never been at an offline tattoo convention. But if I do someday, I think it will be a very interesting experience.
It has been difficult for me to go overseas as a tattoo artist because of COVID-19. But as a travel lover, I'm always ready for overseas experiences.
From now on, I want to visit various countries and gain new experiences.
What is your main goal in your tattoo career?
I want to become the best in the antique and jewelry genres. So, I want to collaborate with jewelry or fashion brands with my designs. I think tattoos are a kind of fashion when you look at them from a larger perspective. My goal is to become a brand myself by developing my style.