Dotwork tattoo style
The Dotwork style was already known in the 90s and remains popular to this day, thanks to the professional master from England, Xed Le Head.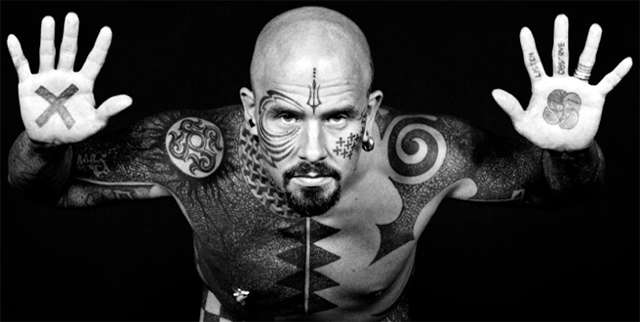 Xed Le Head
To make a design consisting of dots appear more realistic, the following technique is used: the dots are applied densely, with a certain distance between them. In other words, the closer the dots are, the darker the image appears, and conversely, the further apart the dots are, the lighter it appears.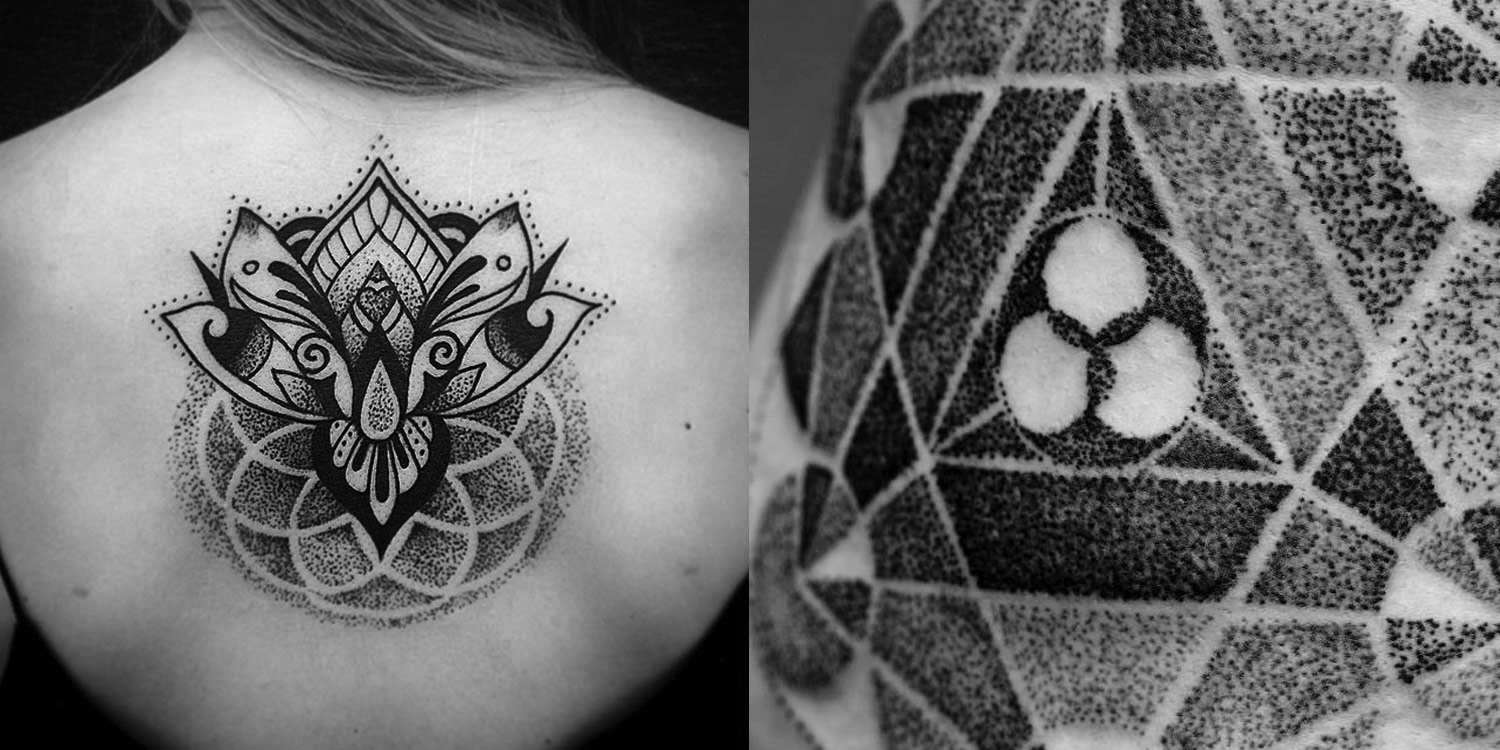 Of course, this sounds simple, but in reality, it is very difficult and painstaking work that takes a lot of time. Such tattoos are only suitable for experienced masters who can apply the image correctly and with quality. The basis for the pattern is the skin, which, by contrasting, can create deep patterns.
The method of application is also important when creating a tattoo. A machine works faster but is not always accurate. Dotwork is usually done manually. The dots are placed very deeply, and there is little chance that the ink will turn blue and lose its shape. It should be noted that manual work is always valued higher. Many masters perform Dotwork, alternating between manual work and machine work.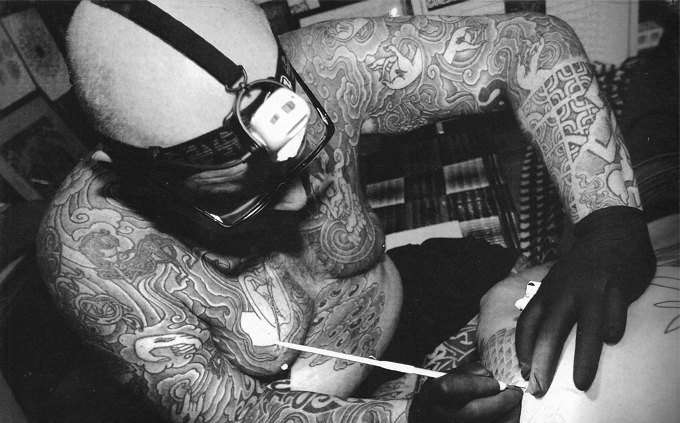 FERANK MANSEED / furfur.me
The main themes of Dotwork are numerous patterns, geometric shapes, and often the use of all-around symmetry with black shades. This style is perfect for mandalas, floral ornaments, various symbols, and much more. Black shades are sometimes combined with red, making the drawing more contrasting and bright. Nowadays, the Dotwork style is developing, and modern masters often use blue, green, and yellow colors in their work. Dotwork harmonizes easily with other styles such as Old School and Trash Polka. In general, this style serves as a background, making the main image stand out.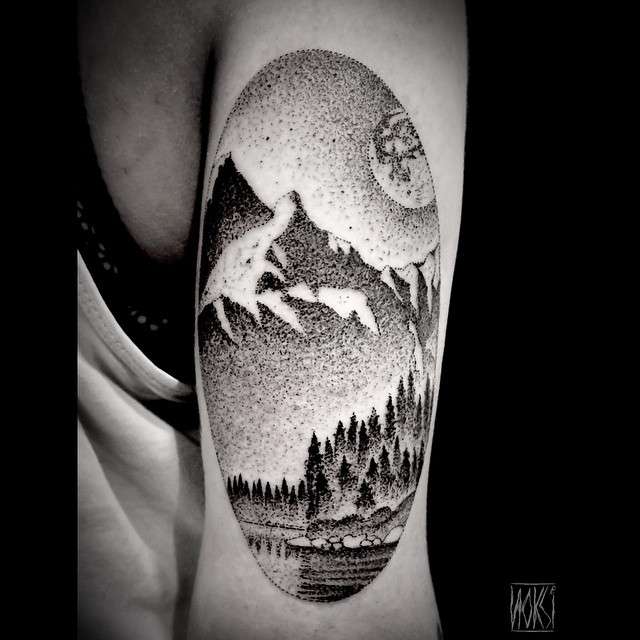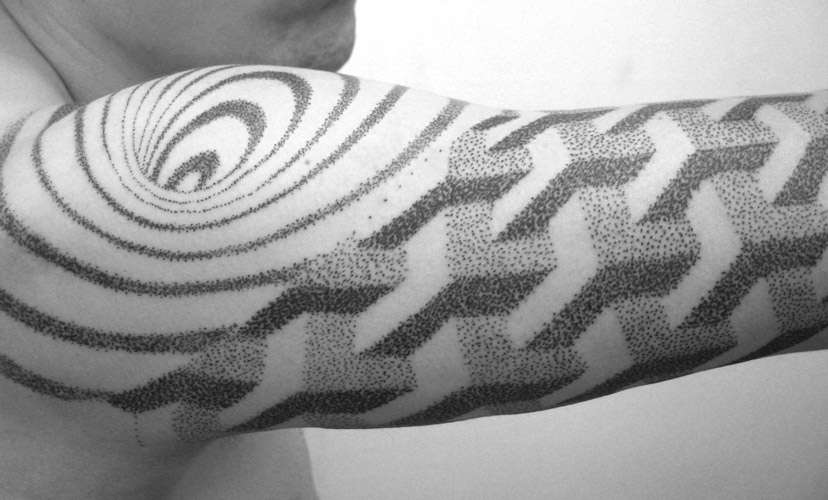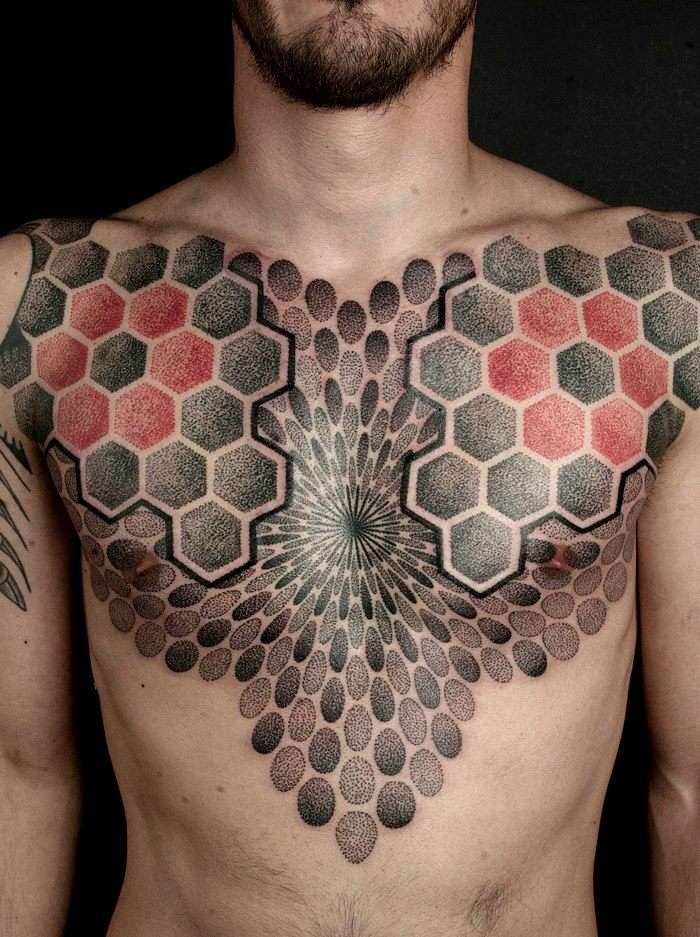 ---