Adorable dog portraits in tattoos by Lyubov Kotova
Tattoo artist Lyubov Kotova
/ Source: @lyubov_kot
Today, we want to talk about a tattoo artist from Nizhny Novgorod (Russia), whose creative development we have been observing for more than a year (secretly, we ourselves have been thinking for a long time to sign up for a session to her). Lyubov Kotova creates detailed, bright and juicy tattoos that will charm absolutely any dog lover and every fan of high-quality author's tattoos.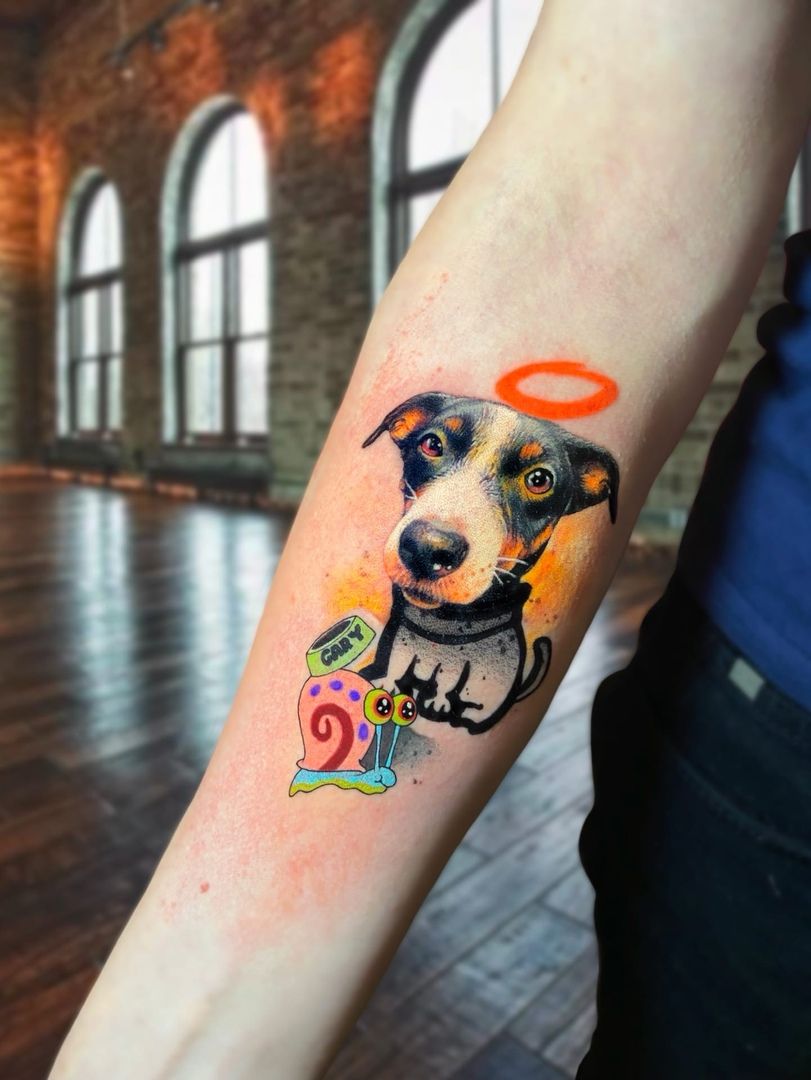 Lyubov has been in the tattoo industry for more than 5 years, during which she managed to open the Don't Stop Ink studio in Nizhny Novgorod, gather a large team and create her own style, which found a response not only among people, but, more importantly, in the soul of artist itself.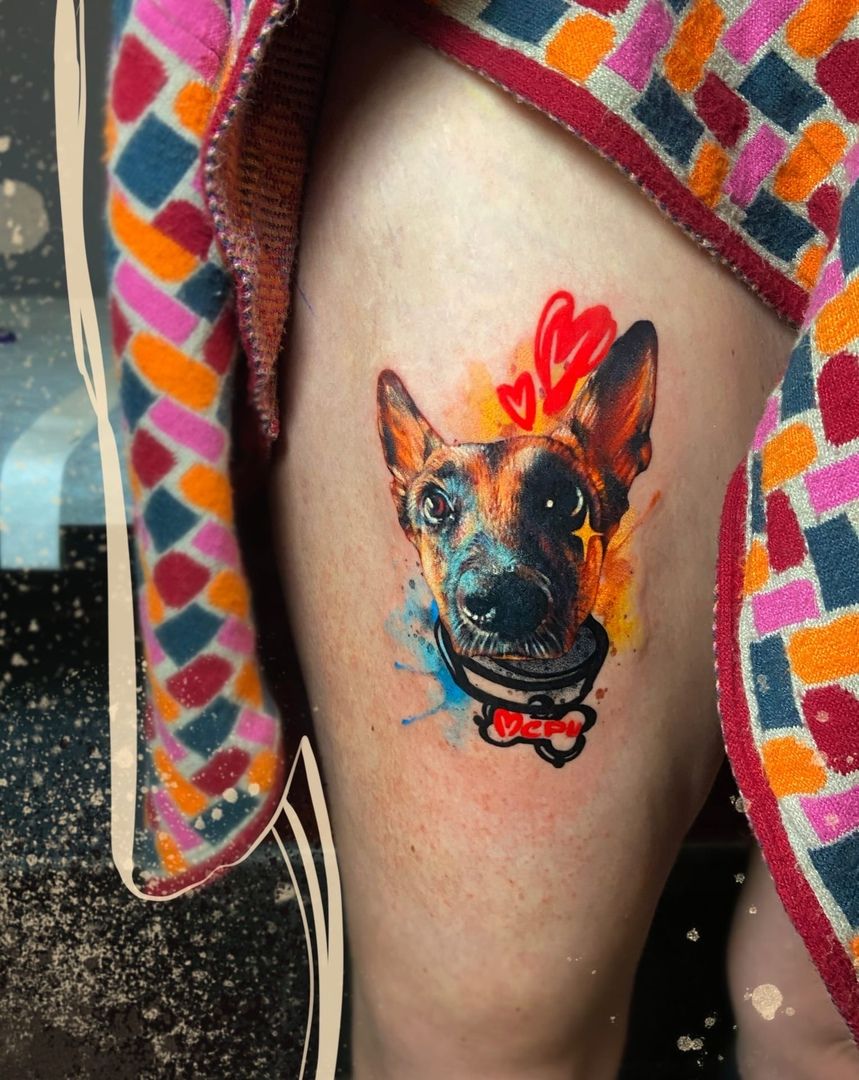 n her works she successfully combines several techniques and styles - smooth thick black lines and shapes are combined with large realistic objects and bright splashes of color. A special part of Lyubov's portfolio is occupied by tattoos with portraits of pets, and especially dogs. As the artist herself says, dogs are her passion, with the help of which she shares her inner world with the audience.
«As I said, dogs are my passion, cats are also sweet, of course, but dogs are so loyal and forgiving us all. I think this is a very touching moment when a person wants me to help him capture his pet forever. I have two dogs and a cat, and I, more than ever, understand the attachment to these fluffy buns», Lyubov shared.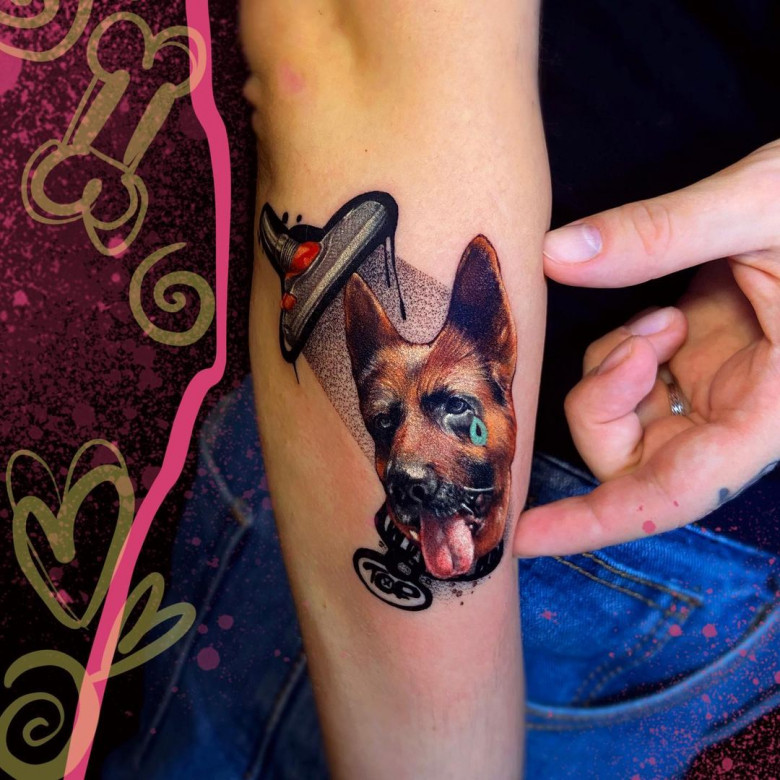 As often happens, Lyubov Kotova came to the tattoo quite by accident - after an unsuccessful search for a suitable tattoo artist in Nizhny-Novgorod, the girl had the idea to try herself in this field. Although the tattoo artist does not have an academic art education, she independently and with repeaters studies the basics and rules of the visual arts, which are necessary for the work of a tattoo artist.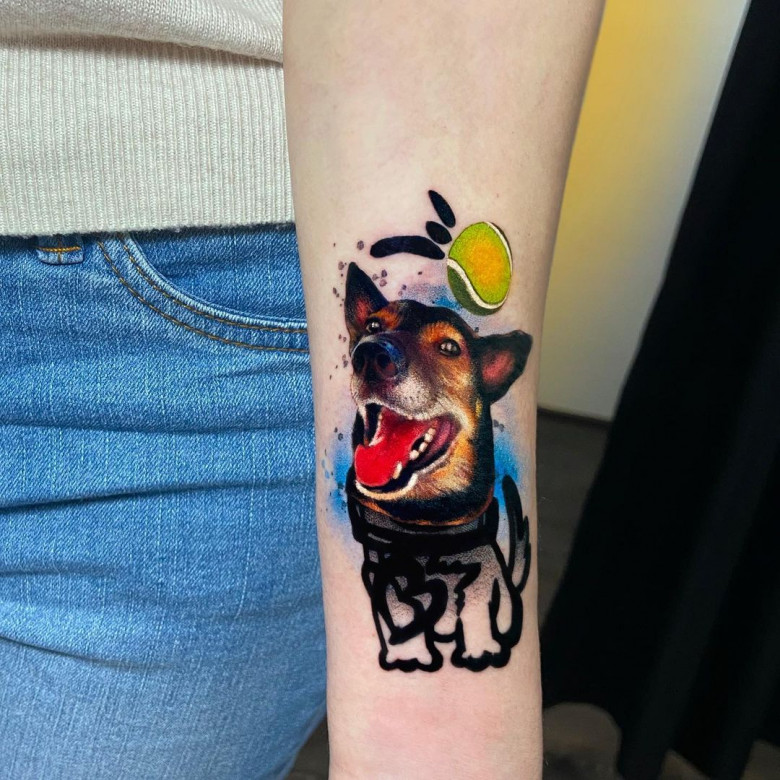 «I used to paint a lot with oils and acrylics. I like to create art from the category of the Russian ghetto or any kind of bedside monsters, but since I became a mother a few months ago, I have not quite figured out how else I can get the time to start painting again,», - said Lyubov.
The tattoo artist shared that she likes working in Nizhny Novgorod, but she travels around Russia quite often, so you can also sign up for a session in Moscow, St. Petersburg or another city by looking at the travel schedule in her Instagram profile in advance.