Balanced avant-garde by Artem Koro
Tattoo artist Artem Koro
/ Source: @artem_the_tattooer
Such a bold and bright trend in tattooing as the avant-garde appeared relatively recently, however, every year there are more and more tattoo artists working in this style. The tattoo artist, about whom we want to talk today, has been working and developing in this direction for many years, and we believe that he has already developed his own recognizable author's style, for which he is appreciated by thousands of fans of modern tattoo around the world. Please meet - Artem Koro.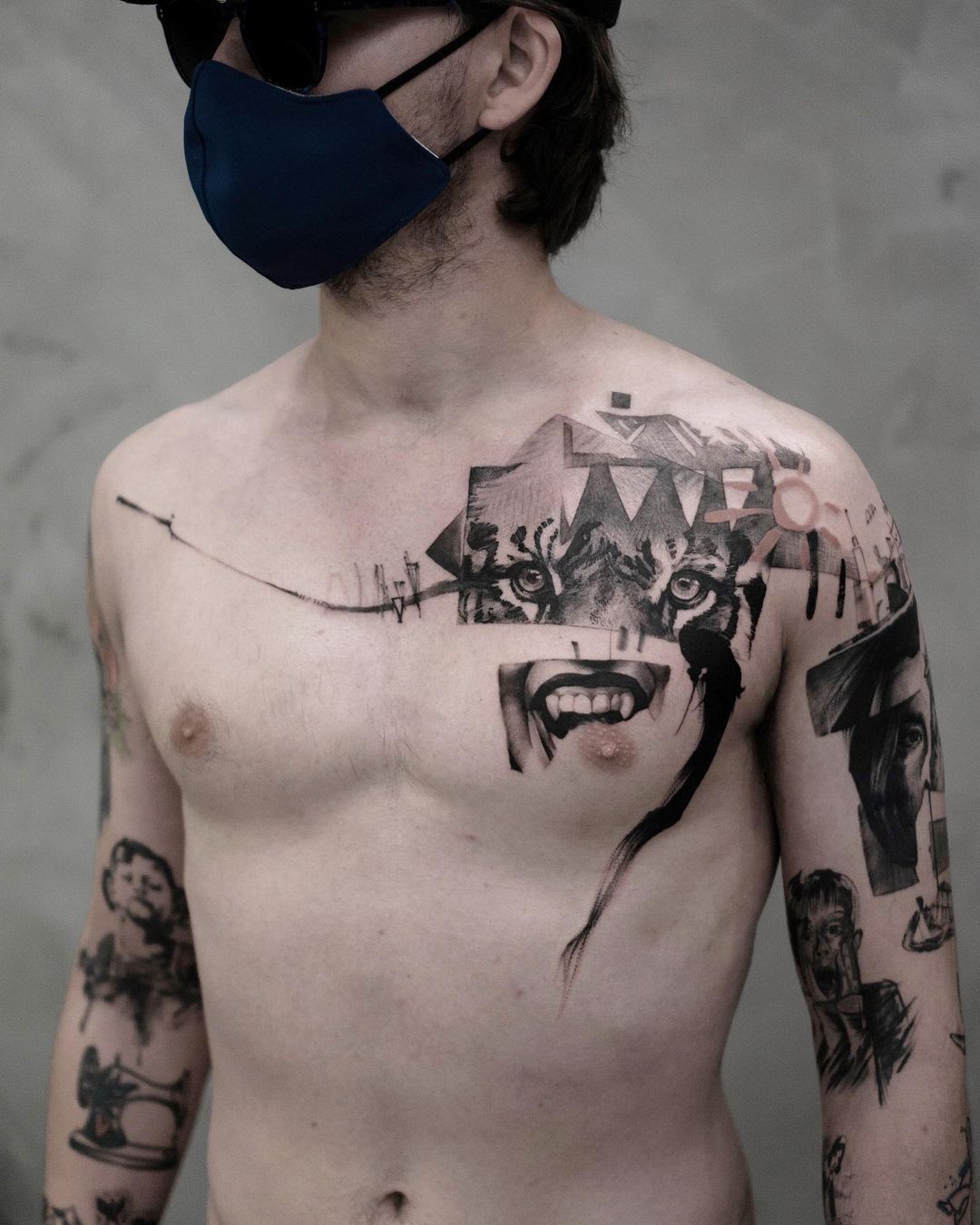 Artem has been tattooing for more than 7 years, but for the first time tattoos entered his life at the age of 14, when the future tattoo artist decided to get himself a tattoo. However, Artem decided to become a professional tattoo artist only at the age of 27, immediately after buying his first tattoo machine. As Artem says, he made this decision thanks to his boundless love for tattoos and travel.

For several years now, Artem has been successfully working in the avant-garde style, in which each tattoo falls outside the framework of classical perception. The combination of sharp and rough shapes, textures, and, at the same time, the smoothness of lines and strokes is the hallmark of this difficult direction of art.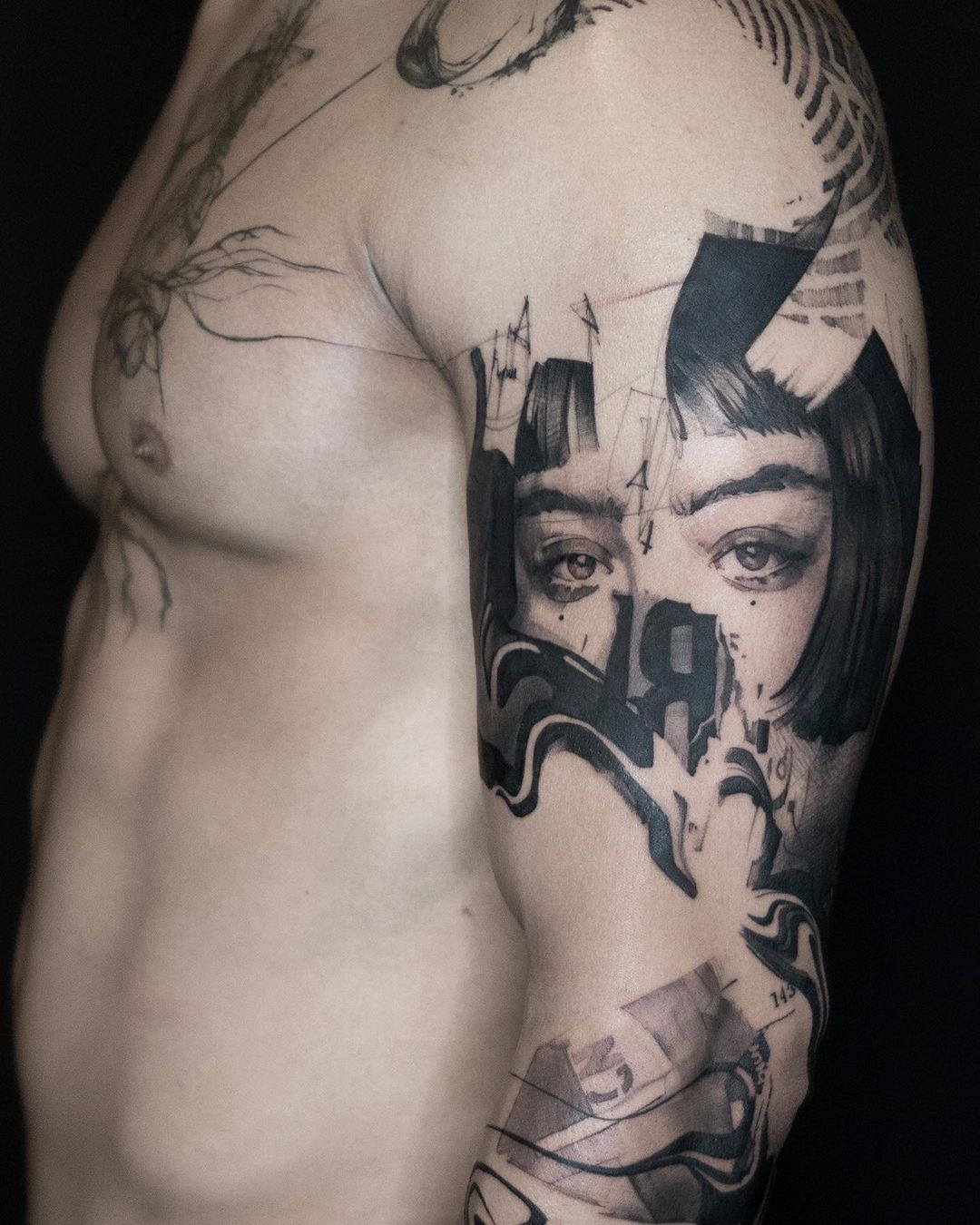 Despite such a complexity of forms, each tattoo of this artist is a continuation of the client's body - the balance of the composition, depending on the location on the body, is a distinctive feature of the author's style of Artem. He always takes a specific location into account, so the tattoo and the person's body complement each other. The artist believes that each client's story is different, and he manages to combine abstract and realistic elements that express what the client wants to convey through the tattoo.


At the same time, just a few years ago, Artem was in search of his own style - even colored tattoos could be found in his portfolio. As Artem himself said a few years ago: "I still have not reached the final vision of my style, but I'm getting closer and closer to it!"

Now the author's style of Artem has become much more obvious, because a large proportion of the work is done exclusively in rich black color, without the addition of bright colors, which, it seems to us, was done on purpose - the author wants to convey the idea and mood of the tattoo not with the help of color, but through the form and texture.
Artem Koro recently moved from Israel to New York, which is pleased not only by him, but also by numerous fans of the avant-garde trend in tattooing in the United States. In addition, this year the tattoo artist plans to take part in the NYC Empire State Tattoo Expo and a tattoo convention in Los Angeles. Go to the tattoo artist's Instagram profile to see even more bold and modern tattoos from Artem Koro.