Graphics in the Works of Alena Zozulenko: «Drawing in some sense is mathematics»
Tattoo artist Alena Zozulenko
/ Source: @zozulenko
In the process of communicating with representatives of the tattoo art, we pay attention to what served as the basis for the development of their skills, what events from their lives and what views shaped them as tattoo artists. But from time to time we are convinced that there is no better way into the tattoo than through the art or architecture education. The way of thinking, watching, we are not even afraid to say, a certain intelligence is directly reflected in the works of artists working in the tattoo industry.
Today we want to acquaint you with the work and career story of a wonderful Russian tattoo artist working in graphics. Please meet - Alena Zozulenko from St. Petersburg, Russia.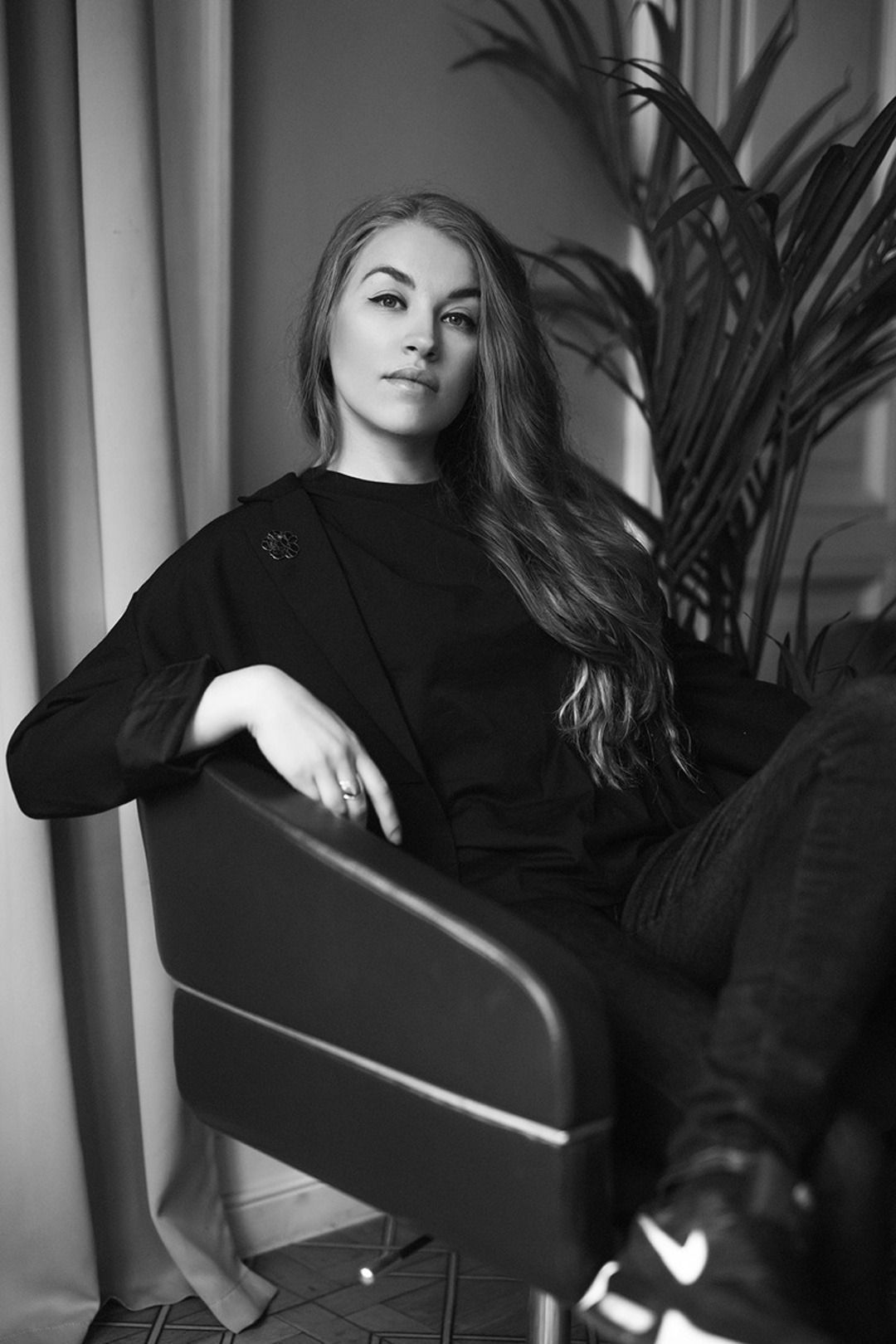 FROM ARCHITECTURE TO TATTOO
Alena has been tattooing for about 5 years, however, we can say that her career in this field began much earlier. Alena is an architect by education and she has been working very successfully in her specialty for many years. However, in parallel with her main job, she managed to print small graphic prints on T-shirts.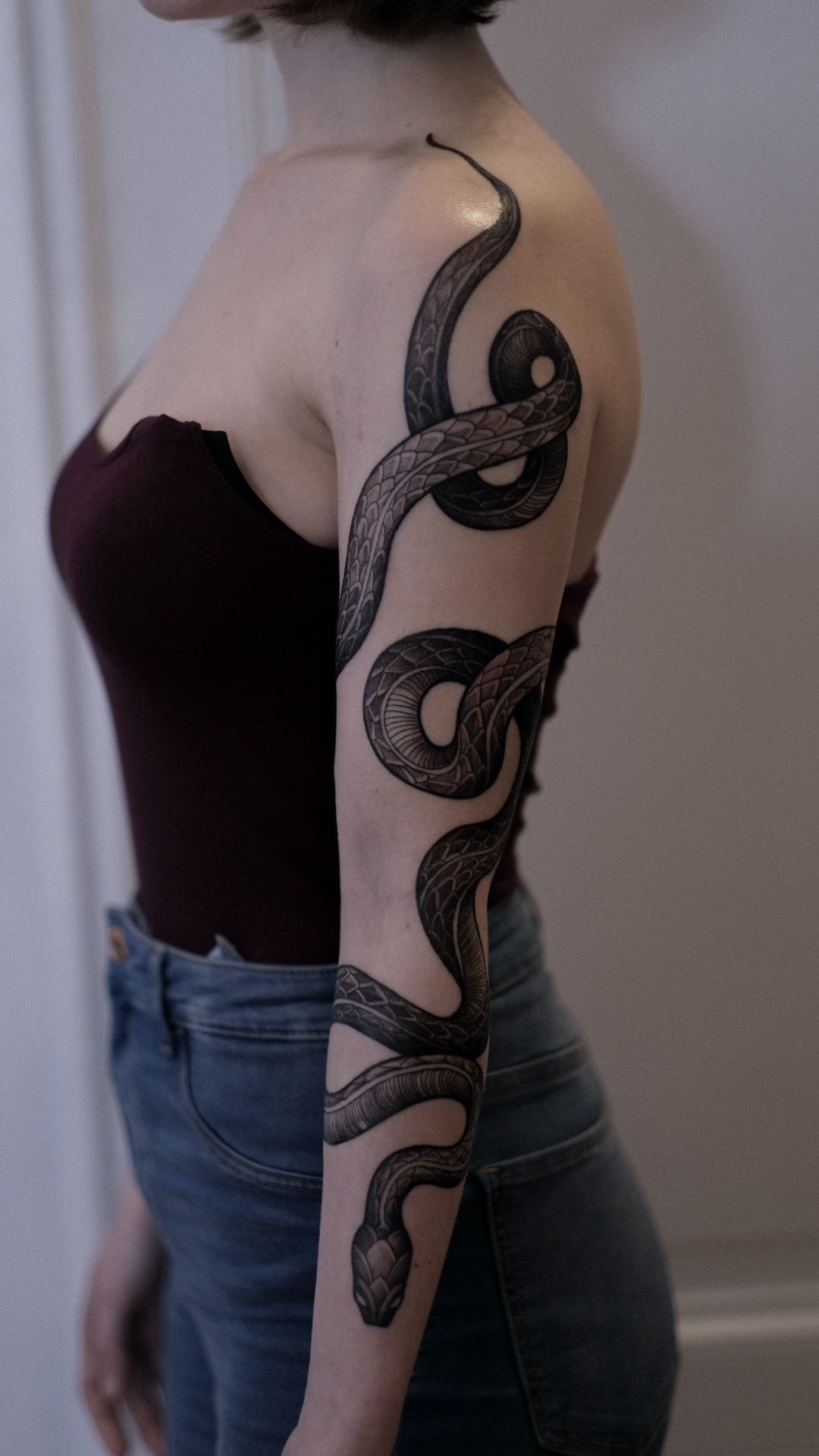 But, as is usually the case among artists, she came up in a tattoo thanks to her friends, who asked to draw sketches for them for a tattoo. The implementation of her sketches with the inexperienced hands of other tattoo artists every time caused bewilderment among Alena.
«I wanted to understand if it was really so difficult to make a tattoo one-to-one from a sketch and accurately. And I decided to try it myself! In general, I like to try something new. And I liked the process! Now I understand that my friends then simply fell into the hands of dubious tattooists who just didn't know how to draw!»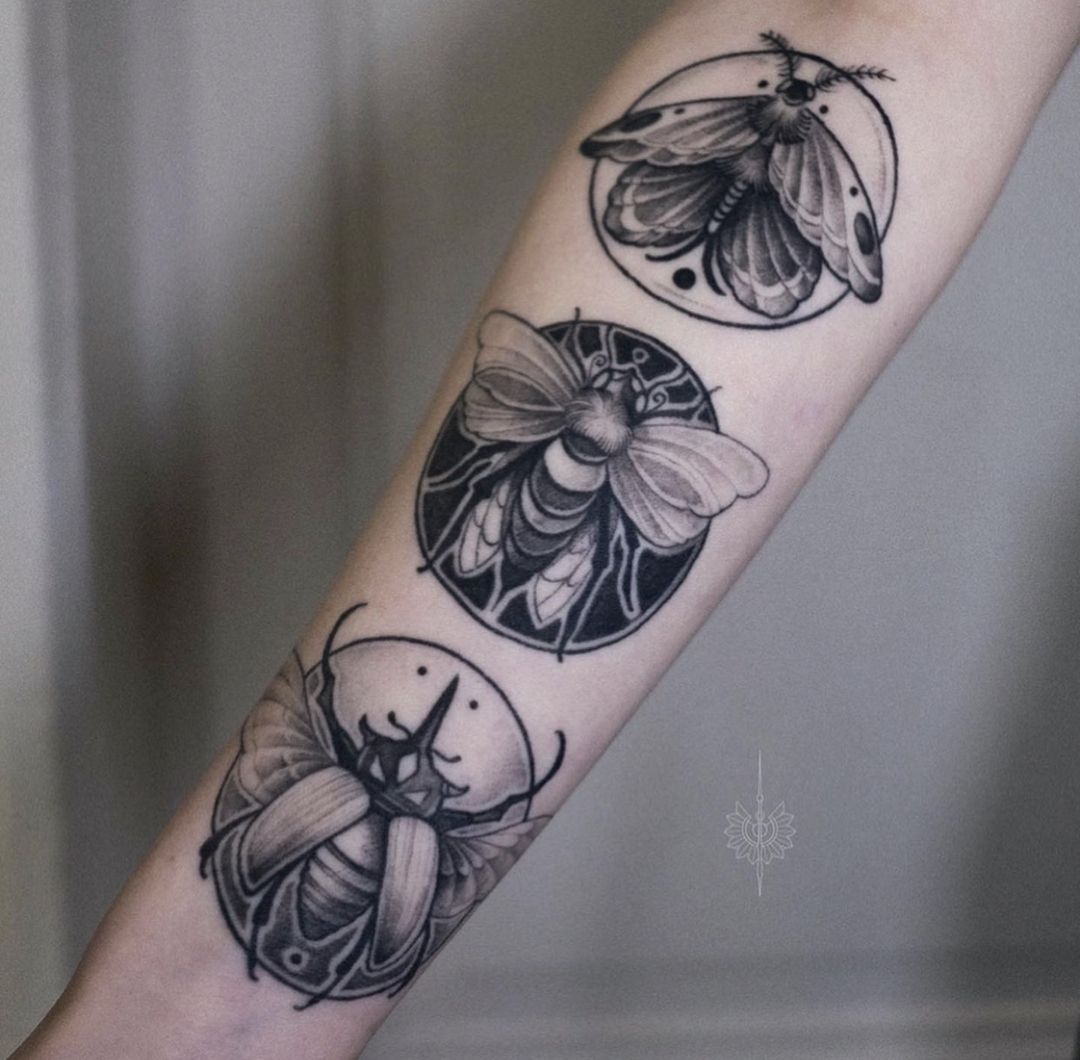 ABOUT STYLE
Alena's portfolio does not raise doubts about her endless love for graphics. In recent years, this style has become one of the most popular trends in the world of tattooing. And especially harmoniously, as we think, this style has taken root in the Russian capital of poets and musicians - St. Petersburg, where the artist works.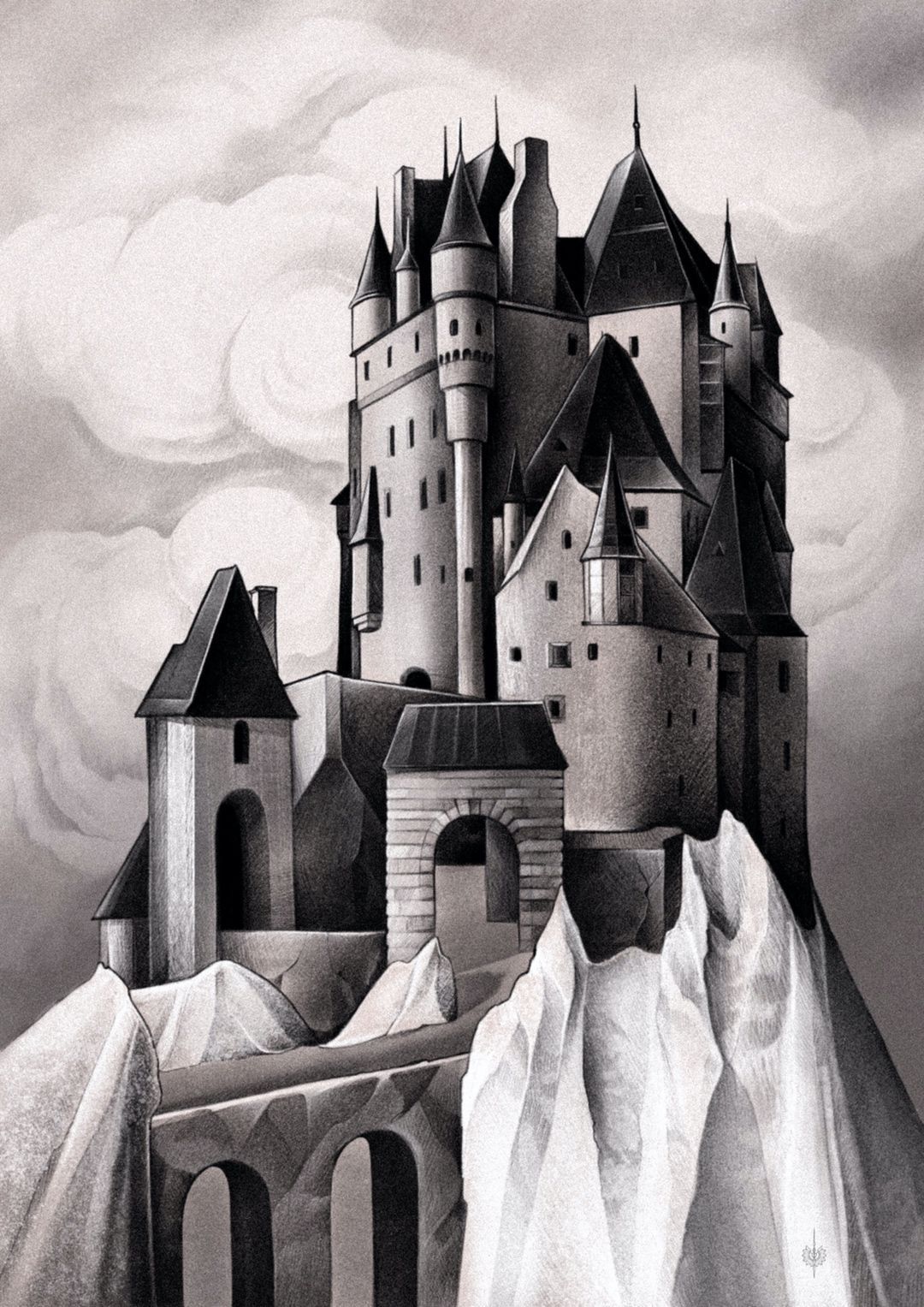 Gloomy and slightly mystical castles, moths, black snakes and large flower arrangements - there are many subjects that look especially appropriate in graphics. According to Alena, it is in the black tattoo that there is something more classic and traditional, it is laconic on the body and less intrusive in life. When the color palette is limited, it forces a thoughtful approach to composition, form and more attentive work with contrast.
«As one of my university lecturers used to say: «Any fool can paint a red apple with red, but you can draw me a red apple - in black, so that I believe that it is red». I caught his idea pretty quickly, but I'm still practicing drawing «red apples»!», says Alena.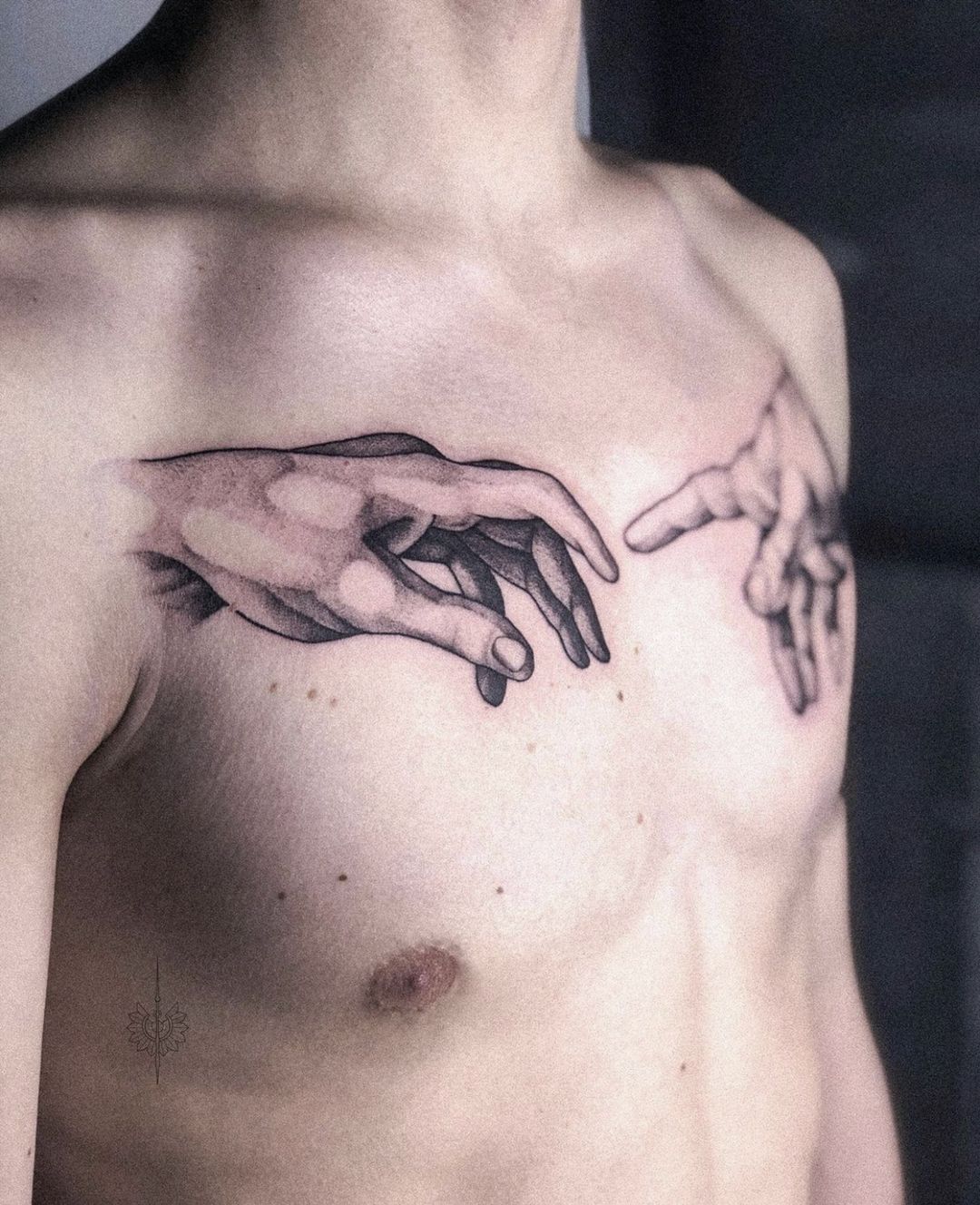 ABOUT THE TALENT FROM BIRTH
Alena believes that it is very valuable when a tattoo artist develops his author's and recognizable style. Of course, this is the result of a lot of work and experience. The tattoo artist said that she does not believe in the existence of «talents from birth». It is difficult to disagree with this, because many years of work on oneself, advice and help from teachers, hundreds and thousands of mistakes and work on them, just turn ordinary people into the world's famous tattooists and artists.

«I believe that any person can be taught to draw if from childhood he knew how to hold a pencil in his hands. It just takes a little more time and diligence for someone. Taste can be developed over time through observation and learning. Drawing is, in a sense, the same mathematics, only translated into another plane. If you don't look at the whole world through the prism of "talents and mediocrity", it helps to more maturely analyze your own work, which contributes to further professional growth and the personality of the artist as a whole.»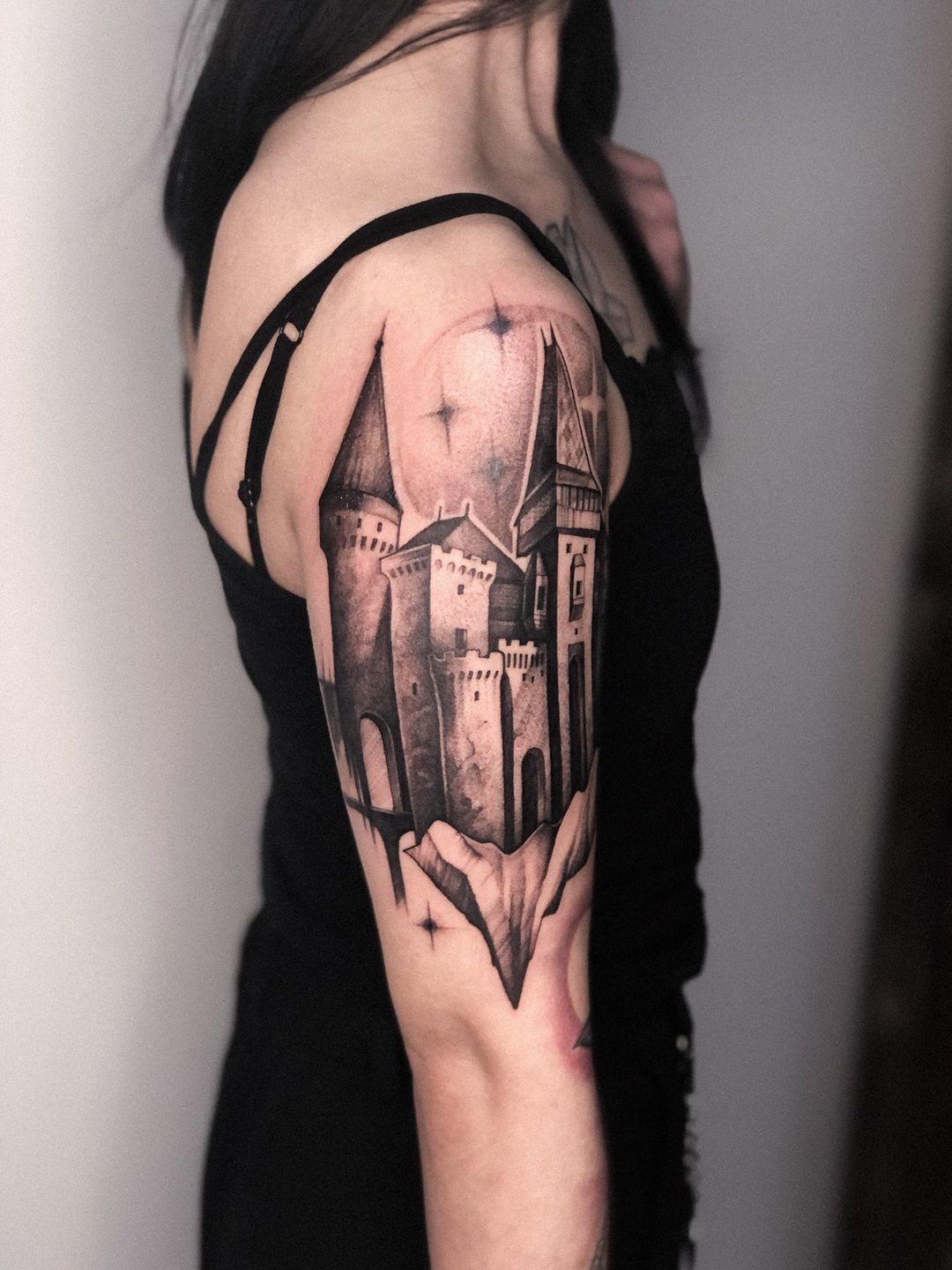 ABOUT TRAVELING
For several years now, Alena Zozulenko has been actively traveling and working in Europe.
As Alena herself admits, most of the cool and talented tattoo artists that she met were from Russia, Ukraine or Belarus. For her, as for many of her colleagues, it is unusually flattering to hear laudatory comments and reviews not only addressed to herself, but also to other popular tattoo artists from Russia.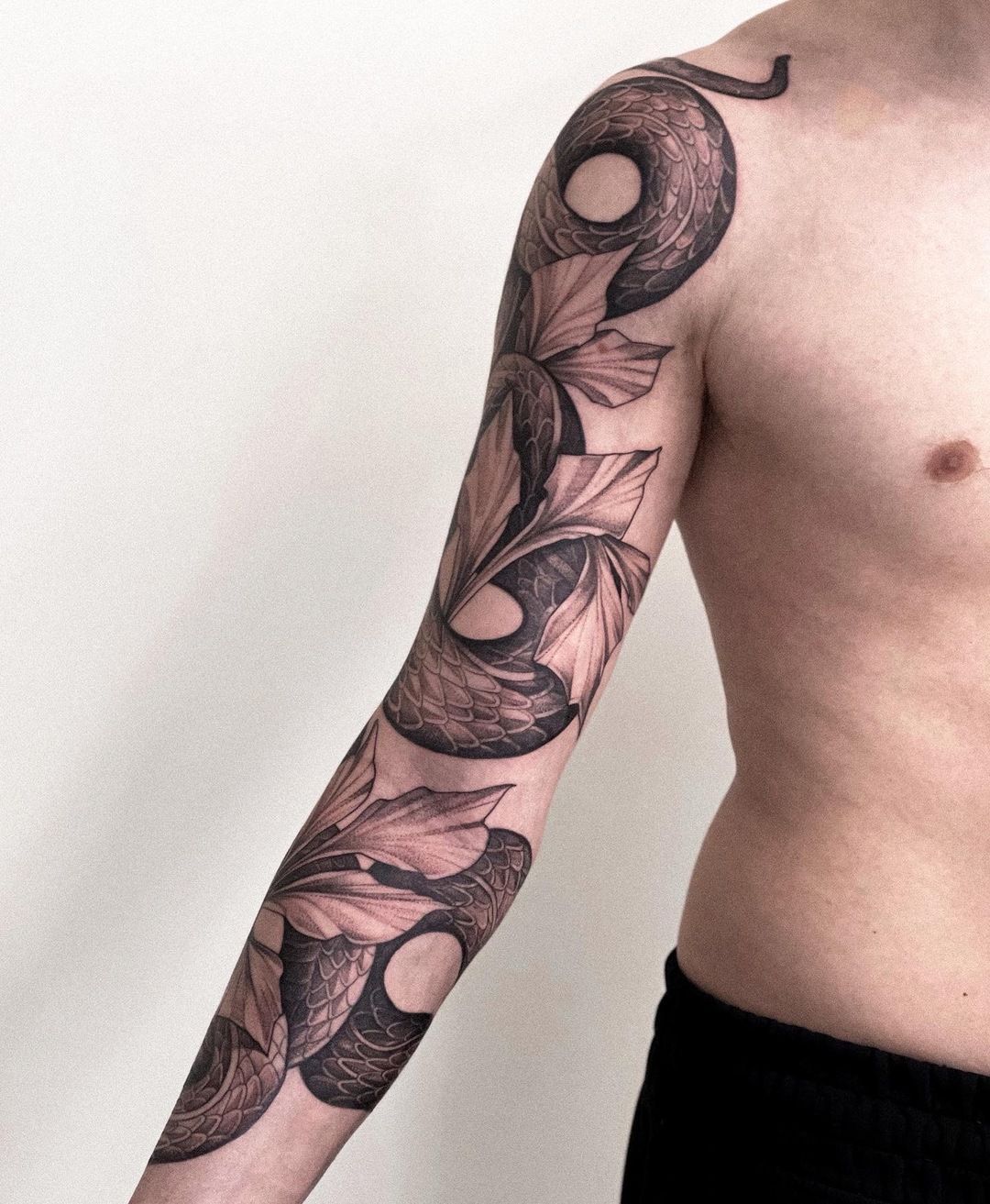 But we know what is even more valuable and pleasant for a creative person - when your client independently flies to you for a session in Russia.
«Clients from Netherlands, Germany, America often came to me in St. Petersburg, and it is really very pleasant when a person flies to you for several thousand kilometers. In my opinion, this is the most mature approach to work, which is just beginning to take shape in our country,» shared Alena.
Let's hope that in the near future the situation that unfolded with covid-19 will come to naught, which means that the heroine of this article will have even more opportunities to travel and work abroad.
And in the end we have some advice for our Russian-speaking audience: while planes are not flying and trains are not running, have time to sign up for a tattoo session with this talented representative of tattoo art in St. Petersburg.