Best Fine-Line tattoo artist in New York City - Fan Wu
19 / 07 / 2021
Andrew Novikov
Tattoo artist Fan Wu
/ Source: @fantattoo531
Hello Fan Wu! Please tell us a little about you. Where are you from, where do you work?
- My name is Fan Wu, a tattoo artist based in New York City, working at Gristle Tattoo, a vegan tattoo shop. I originally come from Shanghai, China. I've been tattooing for 4 years in New York City. My Instagram account is : @fantattoo531
I think tattooing is not a smooth road for every single person who just got started with, also for me. But I know I cannot stop drawing or practicing because I love drawing and tattooing so much, and I see it as my life job and dream. Therefore, I drew a flash every day. I would create 3 or 4 original pieces for my flash portfolio so that I can show people what's my style.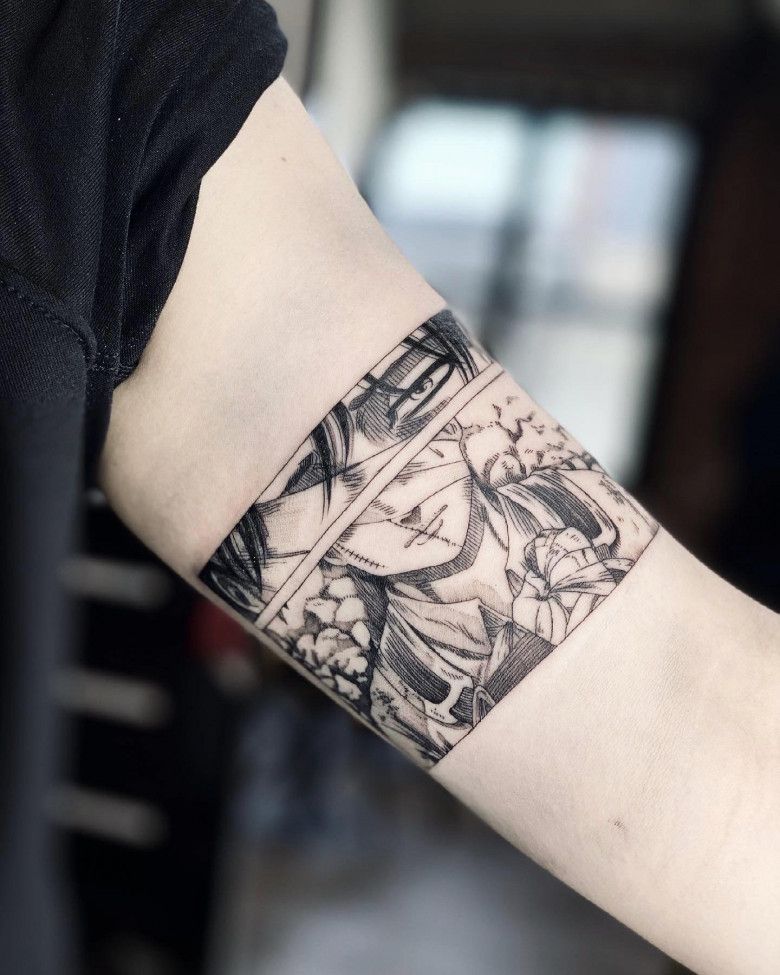 So what about your style? How can you describe it?
- I do fine-line, black work, custom work, animal portraits, and most anime works.
I like to combine work with my own designs into it. I really love watching anime and reading manga, since it's a totally different world from the real world, it also reminds me of my childhood. I can get all the crazy ideas, imagination, and inspiration from the anime world. It can also give people a lot of encouragement to live in a real life.
For the custom works, it's always interesting for me to learn what people want to get, and their stories so that I can help them to design what they want since the projects are all unique. I really like natural elements, especially the galaxy, geometric shapes, dots, and florals.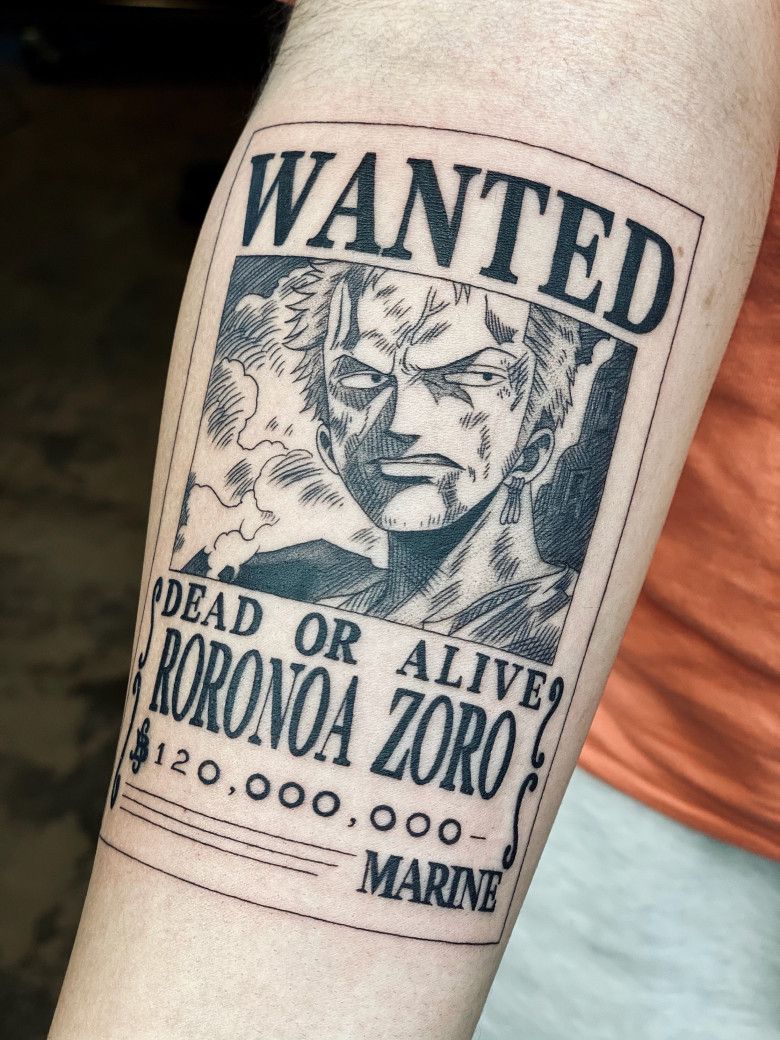 I love to add my own design patterns into the work since I want to show people what's in my mind and what I see, so every time when people like to book my tattoo flash, it means a lot to me and it's always a big honor for me to make every meaningful piece for them.
People also usually choose to get a pet portrait tattoo to remind them of their favorite pet, it's always an honor for me to do meaningful pieces for people. When I see people crying and their happy faces after I finish the tattoo for them, it also makes me feel the same way as them.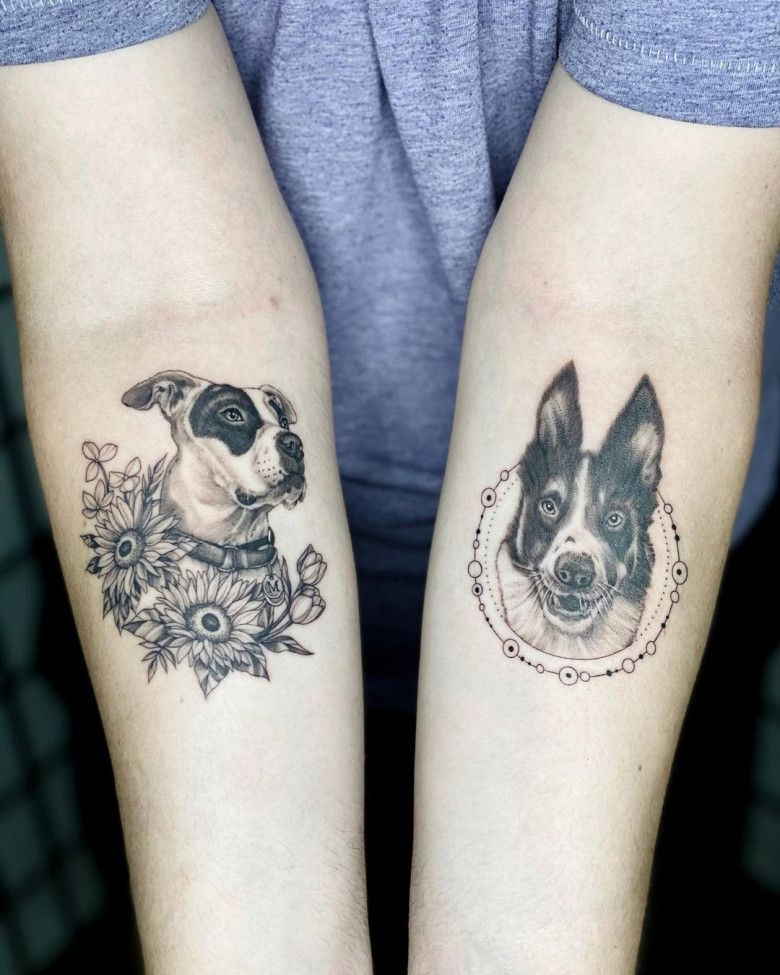 I am also really into doing cover-up pieces. I think it's interesting to redo people's old tattoos. I can see and use some brand new shapes combined with customers' ideas to cover the tattoo that they don't like.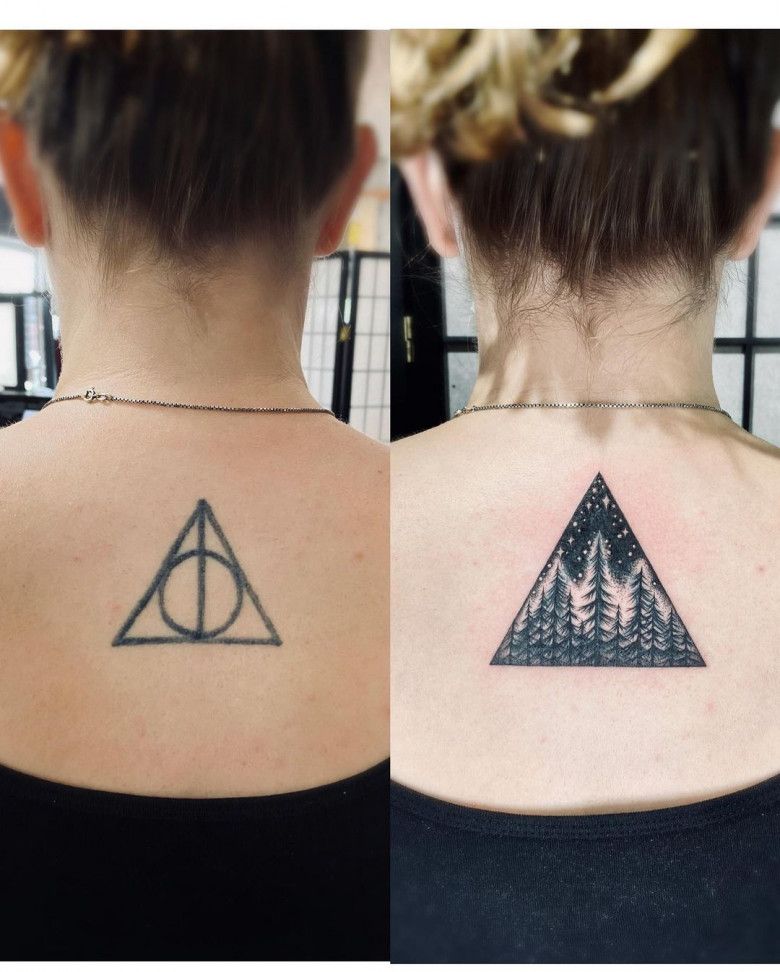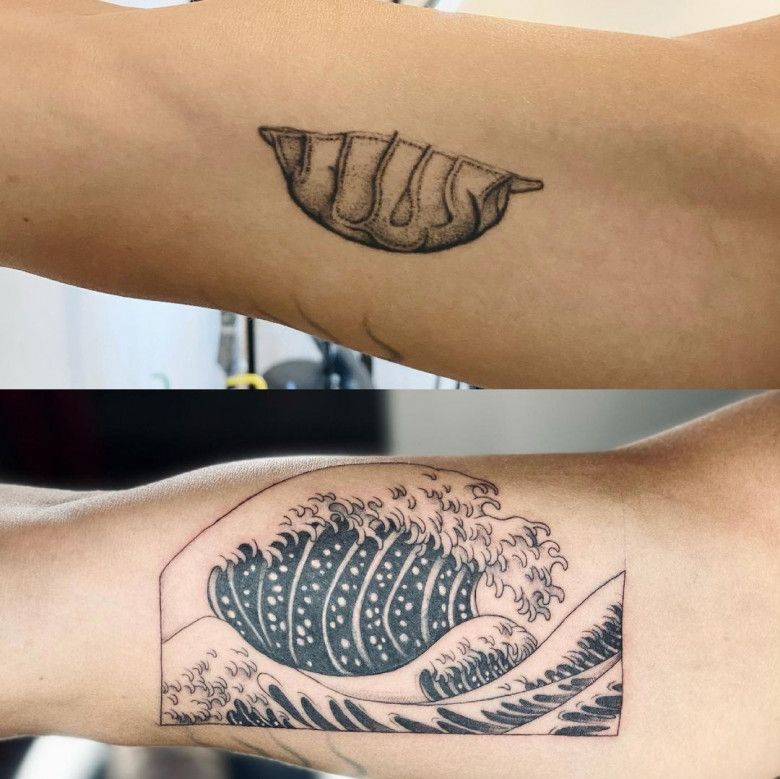 - You said before that you now work at the Gristle Tattoo shop. Tell us a little about this place.
- Gristle Tattoo is an awesome studio in NYC! I feel free while I'm working at Gristle Tattoo. The shop is well organized, we attend lots of conventions, interesting events, and interview opportunities. It's a vegan shop, and everything we use is all vegan, the creams, ointments, razors, soaps, inks, and the stencil paper. It's safer for people's skin and health. Gristle tattoo is vegan owned and actively supports and fundraises for various animal related causes. Gristle is also a gallery, we accept different artwork from different artists in all different fields, so people can also see various artworks, not only tattoo works, but also paintings and shows in the studio. The tattoo artists in Gristle all have their own style, so people can choose the artist or the style they like and then make an appointment.
- So what about guest working?
- I did a lot of guest spots in different cities in America, and I also tried to attend as many tattoo conventions as possible before the pandemic. So, I'm hoping I can do more guest spots all over the world after the pandemic. I like to explore different places and see different tattoo styles and meet different artists so that I can learn a lot from them. I also want more and more people to get to know about me and my tattoo work and style. I hope I can help more and more people to do a unique piece for them.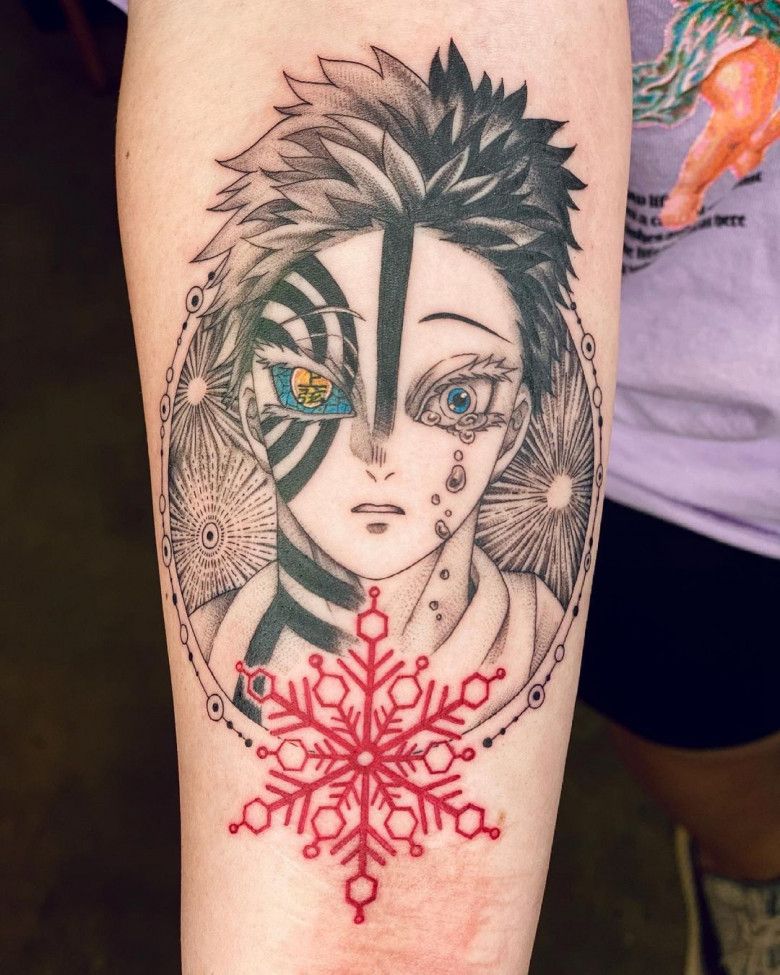 I think tattooing is a very special way to express the artists' feeling and style to show people. It's also a very interesting job so that people can get in touch one to one and face to face, so that we can share our stories to each other and learn a lot from different people.
- Do you have some funny stories from your sessions?
- At the first beginning of my tattooing life, I did a lot of walk-ins, so I do so many different things to different people, especially people who get drunk and the tourists who come to visit NYC.
I remember one time there was a man, he looked supernormal from outside , but I figured he was drunk or maybe just finished some drugs at that time. He walked into the shop and said he wanted to get a Chinese letter, "马", which means "horse" in English. Since I did almost everything for people cuz I want to practice more, so I said sure I can do it for you! But I was so curious why he would like that letter done, maybe his sign of the zodiac is horse? So I asked him why he wanted to get the letter? He said "Don't you think that letter is so sexy??" I was like... wow yeah, I'm glad to hear people say the Chinese letter is sexy haha. Since it's just a small letter, it didn't take me too long to finish, but during the session, the man fell asleep, and he forgot what he just got.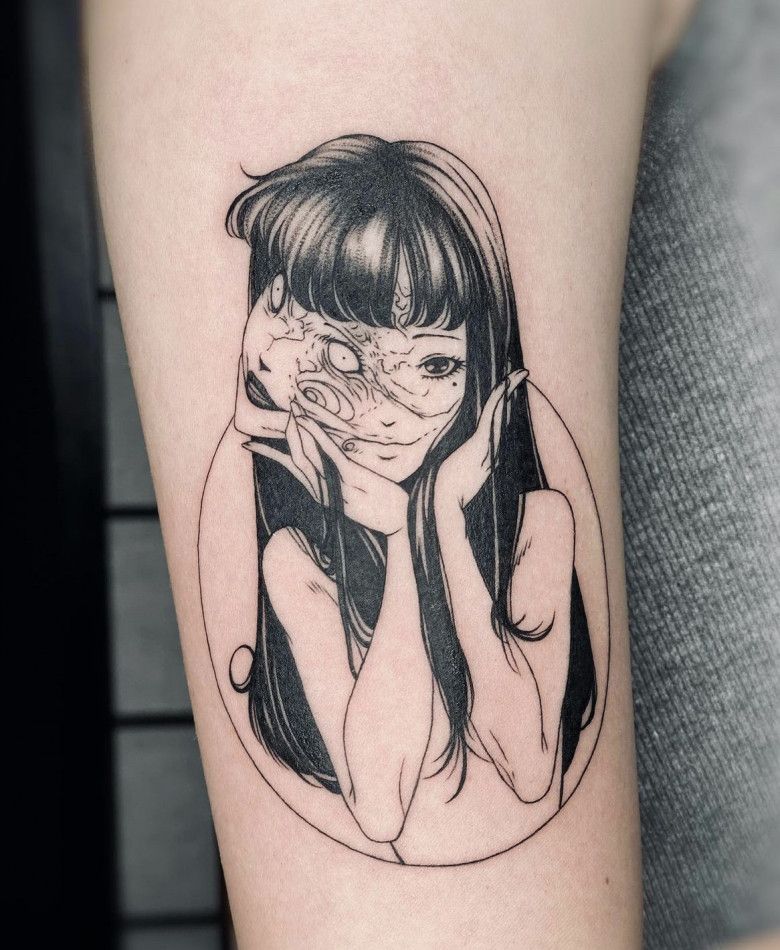 The second thing I think was funny or maybe embarrassing. There was a tourist who came to the shop, and he wanted to get three small "X" on his rib area. In fact, the second he walked into the shop, I could smell him, it was so strong omg. I think the artists at the shop all smell that since we all looked at each other and smiled a bit lol. And lucky, I was the one to do that man's tattoo. During the process, I tried to breathe as little as I could and tried to be normal. He just suddenly asked me, "Am I smelling weird? Cuz I cannot smell it from myself, if I smell stinky let me know :)" Ok, that was the most difficult question I've ever heard. I just said to him, Oh no you are fine! I didn't smell anything! I think I told the truth, cuz you know, when people stay in the same place or area for a long time, people will start to get used to that environment, so I actually started to get used to that smell...
- How can you describe your clients? Do they have anything in common?
- I do most anime works, so every time I meet my clients who love anime also, I will feel so much excited and glad since we can always share thoughts about the characters we like and that we are on the same page.
I know many people spent a lot of time alone at home and struggled due to the Covid and the pandemic, so am I. But I never give up, I love tattooing and it's my dream job, so I put all my love and passion into it forever. I really want to show my work to people who also love tattoos and anime. That's why I want to try my best to bring people more meaningful work and hopefully I can cheer them up!