Children's drawings with adult meaning in Bowser's tattoos
12 / 12 / 2022
Andrew Novikov
Tattoo by Bowser
/ Source: @bowsertattoos
While some hone their skills in photorealism to incredible heights, while others spend years in an endless search for the unique design effect that will bring recognition to their work, others follow a completely different path and achieve excellent results.
The German artist, known under the pseudonym Bowser, bases her work on designs similar to children's drawings. They lack the perfection of form, proportion, and they are completely lacking in detail, but damn it, they are damn cute in their simplicity!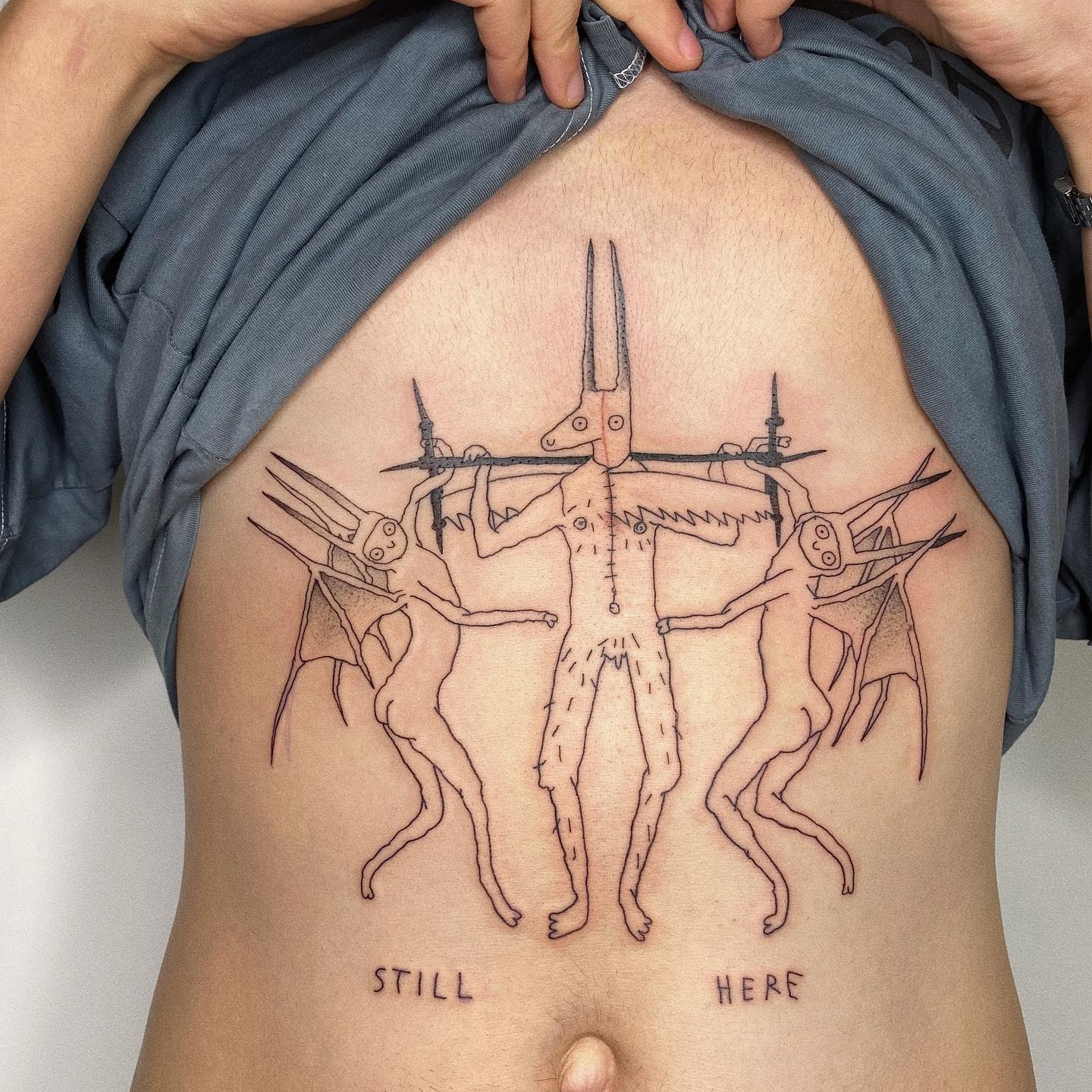 The heroes of her work are various animals, which are quite difficult to identify by their appearance, however, the situations in which they find themselves are familiar to everyone. This childish immediacy of designs should not confuse you. In each line of Bowser's tattoos, can be traced a confident technique, and deliberately "crooked" drawings are an exclusively design form. The humor that permeates the work is also far from childish. Look at least on the series of designs with a hamster lighting candles on a pentagram.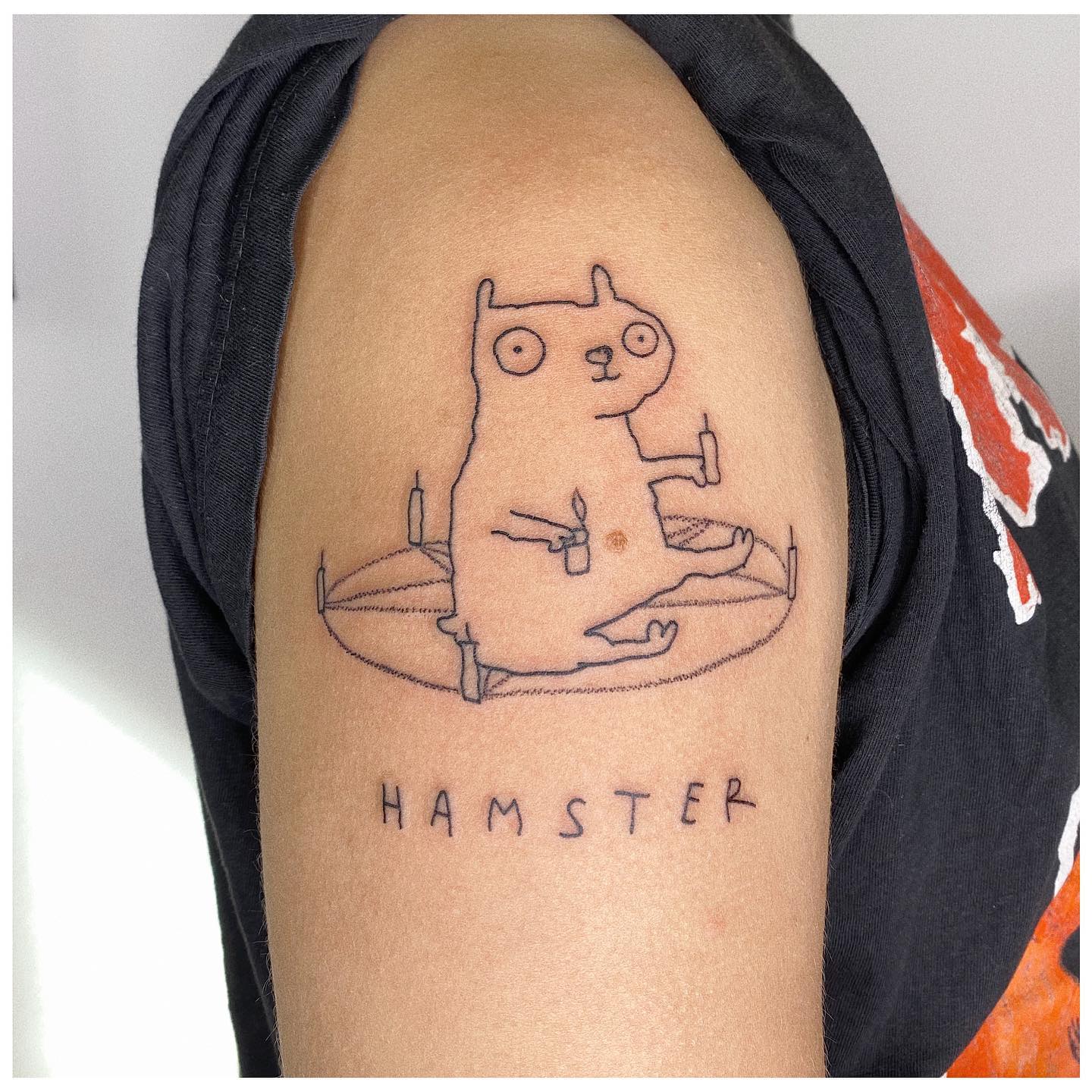 In addition to tattoos, Bowser designs have made their way onto t-shirts, mugs, plates and even shower curtains!
Check out the work of the artist, and believe me, it will not leave you indifferent.