"Pigeon mood" in tattoos by Eva Rose
Tattoo artist Eva Rose
/ Source: @erosetattoos
Today we will introduce you to a young and very talented tattoo artist from Southampton, which is located in the county of Hampshire of England, on the south coast of Great Britain - Eva Rose. The artist works at Against The Grain Tattoos.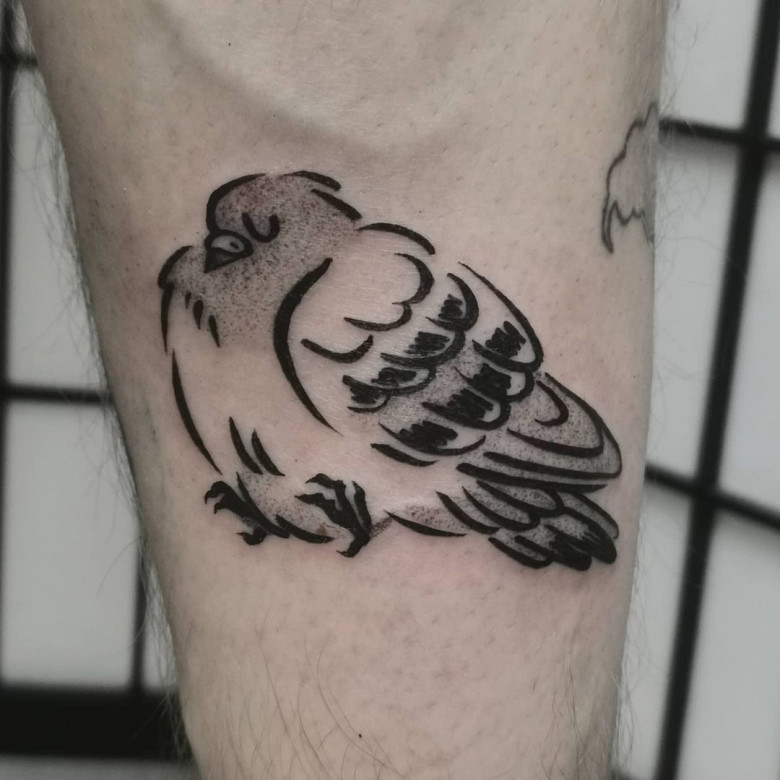 Eva's portfolio attracted us with her cute, simple, but at the same time very soulful pigeon tattoos. In Eva's works, pigeons reflect the mood and feelings of her clients, making smile everyone around. Tired, amorous, mischievous or peaceful - each character in these images has its own character and mood, which makes Eva's tattoos so unique.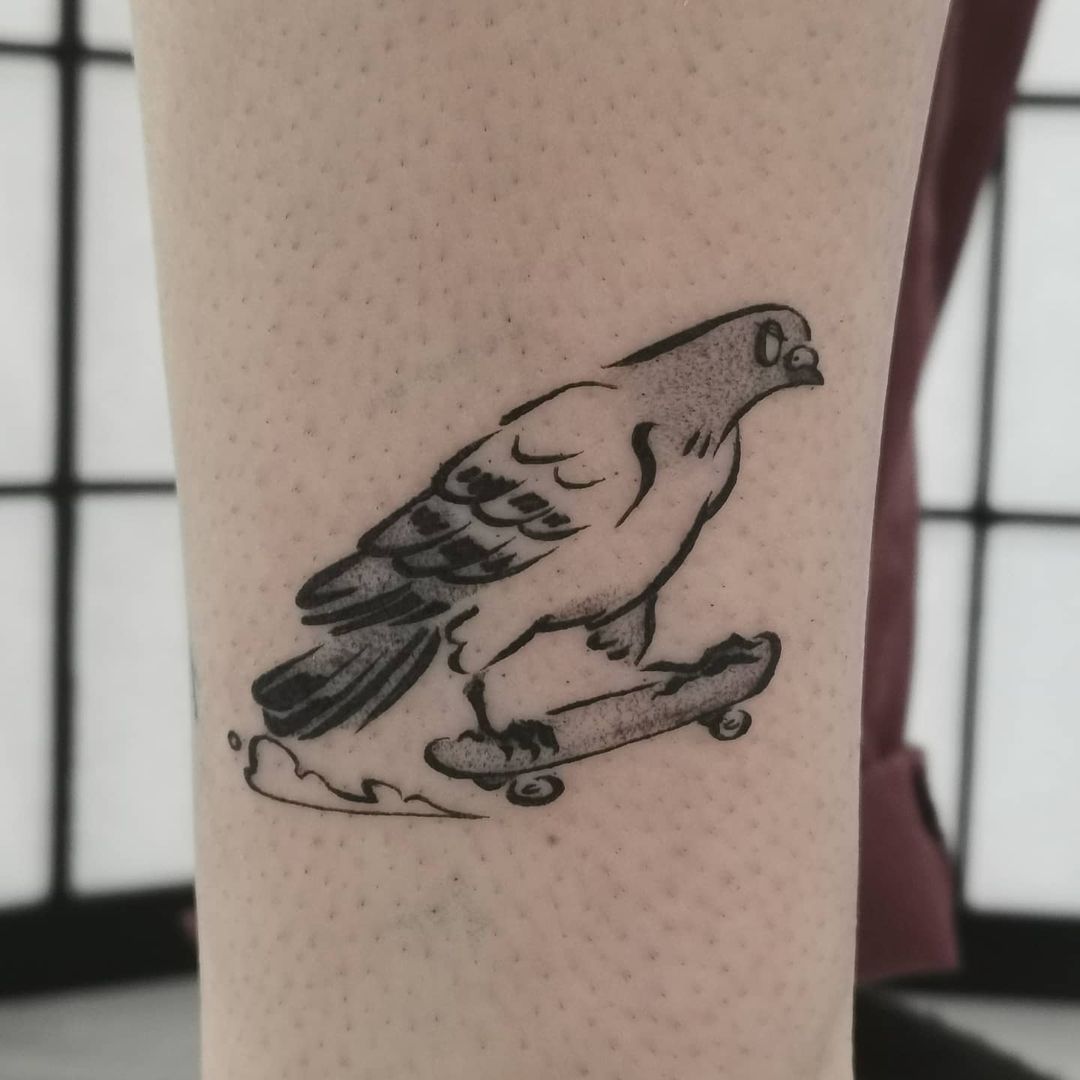 The works of the tattoo artist are made in sketch style, and resemble illustrations for children's fairy tales. Sketch works well with dotwork that Eva uses to add shadows. As the artist said on her Instagram, she came to the tattoo precisely from the illustration about six months ago, and as we can see, she was great at mastering a new skill - more than 10 thousand people around the world already follow Eva's portfolio.