Naughty cats in minimalistic tattoos by Anya Satsuro
Tattoo artist Anya Satsuro
/ Source: @satsuro.tats
Anya Satsura is a talented young artist from St. Petersburg, who creates charming tattoos of our beloved pets - cats. But in Anna's stories, cats are not just cute fluffy little animals, but real pranksters - they will either scratch their owner's skin, or knock over a glass with their favorite wine, or maybe even think of something worse.
Minimalistic black and red tattoos by an artist from St. Petersburg have won the love of more than 20 thousand Instagram users today. In addition to the recognizable style of Anna Satsuro, her portfolio attracts with another feature - the tattoo artist works in the hand poke technique, which is quite a rarity, especially among the younger generation of tattooists.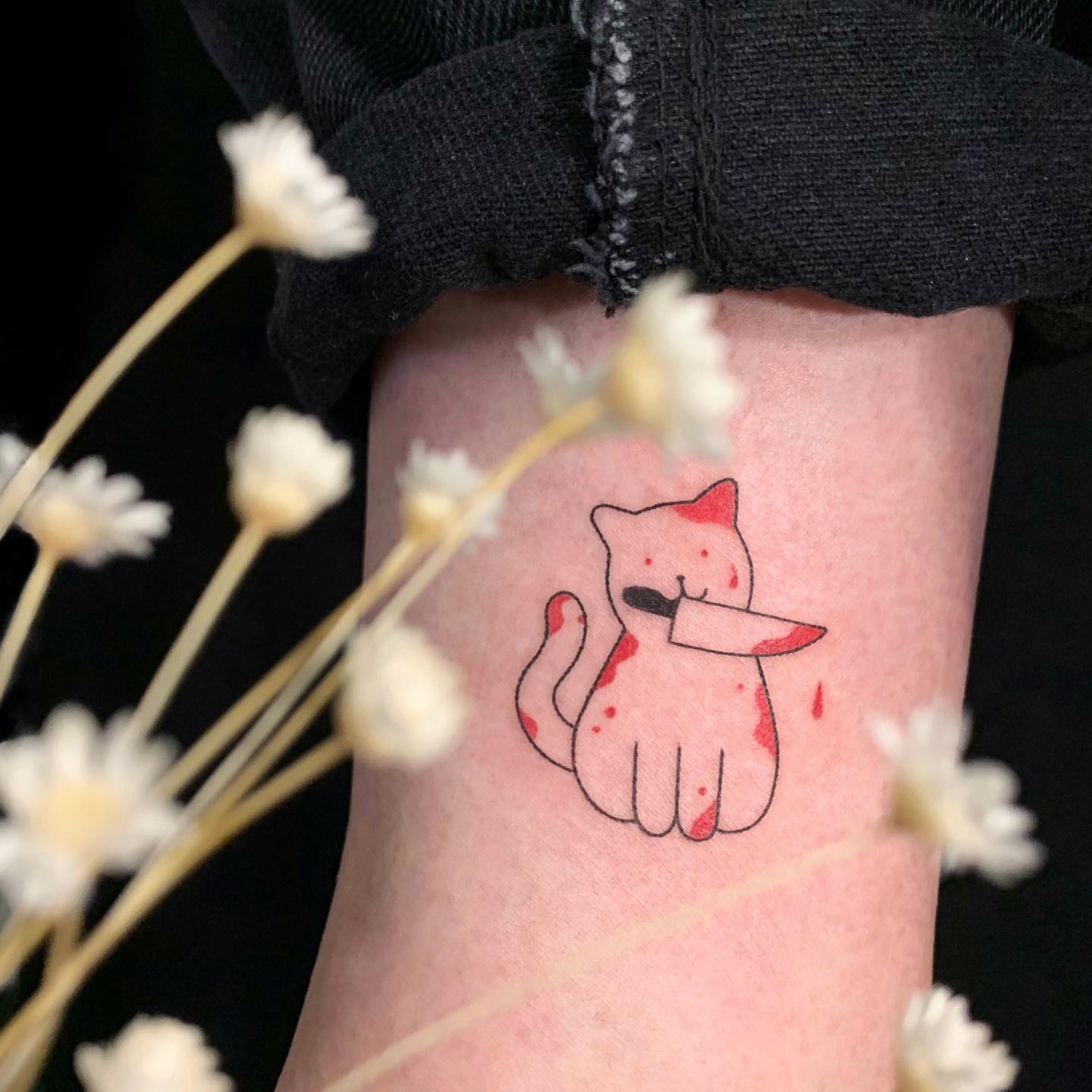 A large army of Anna's fans is also in her community on Vkontakte. About 7,000 people follow not only the career of the tattoo artist, but also enjoy the artistic skills and originality of the girl. Anna creates interesting and bright comics, clothes, temporary and pins, in general, everything for fans of her cute images.