Crazy tattoo world by Dasha Ebalotnaya
Tattoo artist Dasha Ebalotnaya
/ Source: @dasha_ebalotnaya
It will not be difficult to remember the pseudonym of this tattoo artist with an unforgettable tattoo style, if you, of course, are Russian-speaking (the name of this girl sounds joking in Russian). If you are reading this material in English, then just take a close look at the unique portfolio of this amazing Russian tattoo artist.
Dasha Ebalotnaya from Moscow creates absolutely crazy tattoos that are difficult to attribute to any style. It is a mixture of images from childhood, animals from medieval engravings, the author's exceptional imagination and complex human emotions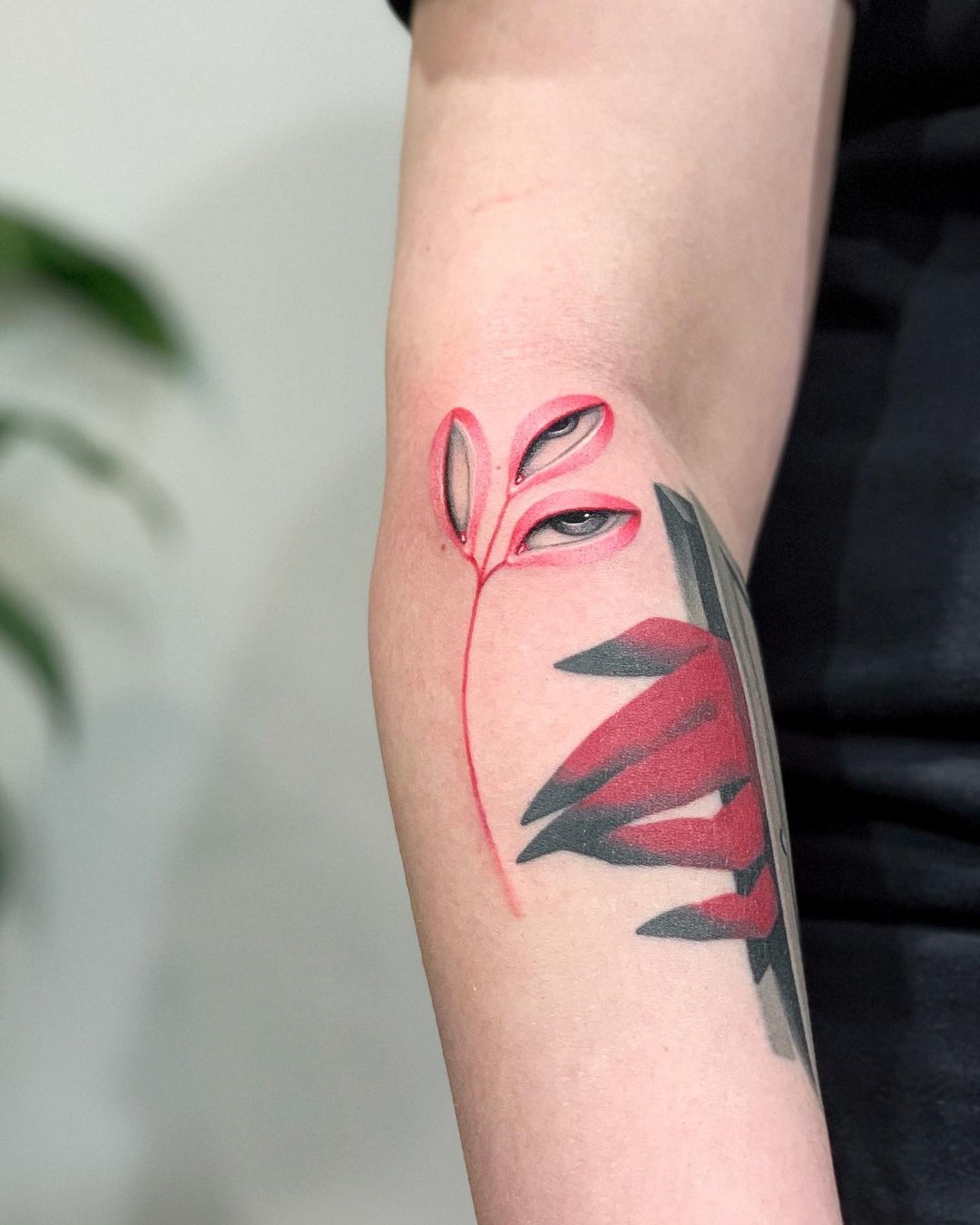 The girl has been tattooing for more than 9 years and is developing her unique style, thanks to which she already has a large army of fans, including abroad. Now Dasha works in the Moscow tattoo studio My Forest Ink. In addition to tattoos, Dasha passionately works on plasticine animation and creates short cartoons that are wonderful in their strangeness, which you can find in her IG.