Delicate flower tattoos from the Arctic by Maria Shipulina
Tattoo artist Maria Shipulina
/ Source: @lingonberry_personality
Today we want to show you the works of a young tattoo artist from the harsh polar city of Murmansk, who warms the inhabitants of her hometown with delicate and airy flower tattoos. Please meet - Maria Shipulina.
We can definitely say that Maria's tattoos are designed to adorn and emphasize the femininity and elegance of their owners. As the artist herself admits, she tried to work in different styles and techniques, but right now she is doing what she likes best.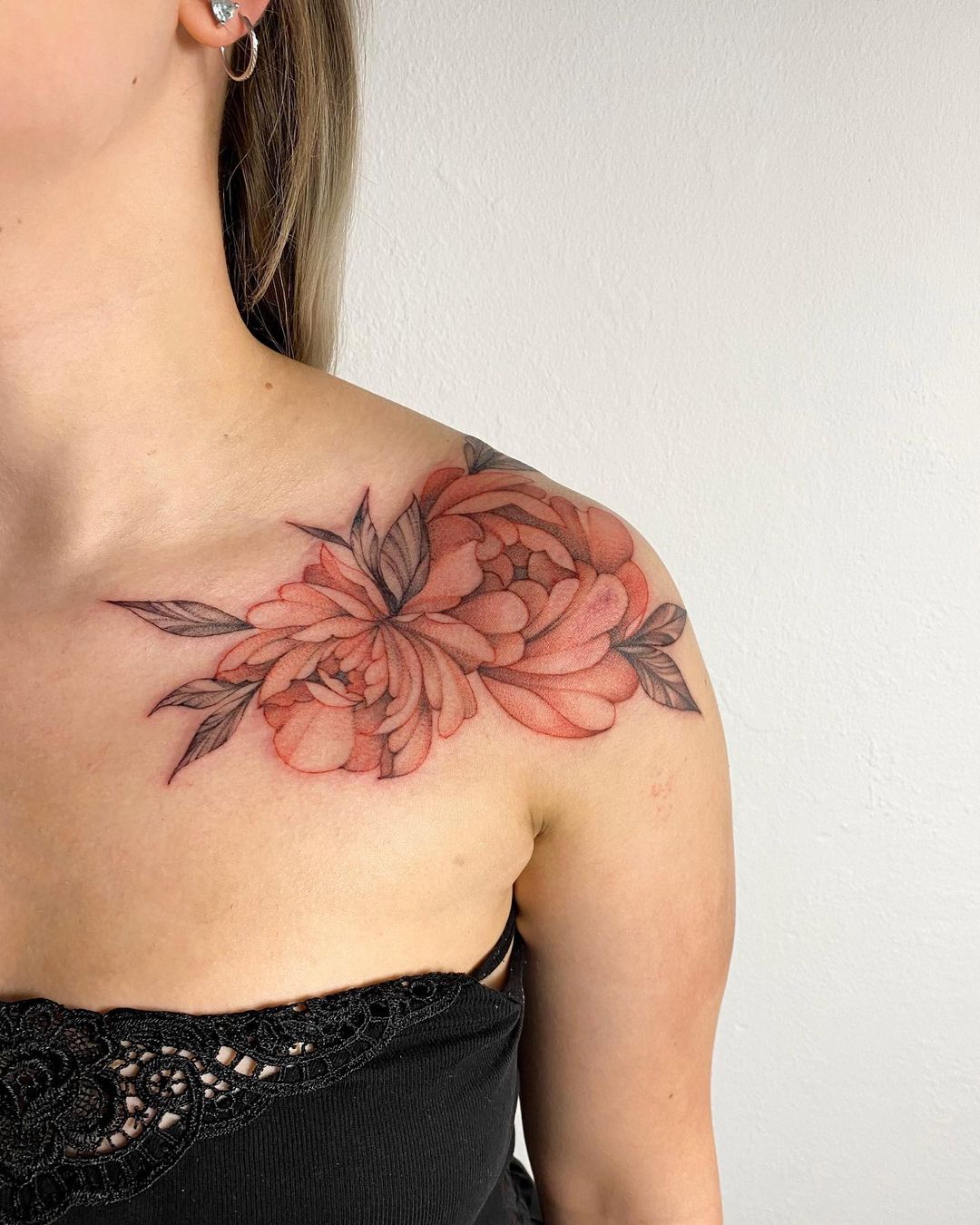 In her works, Maria combines the grace and tenderness of fine lines and the contrast of black abstract elements. However, for the most part, the gaze of the tattoo artist and her clients is directed precisely to the delicate floral motives.
Maria works in freehand technique, without pre-prepared sketches, and thinks out the details of the tattoo right in the process of work, so clients do not always know to the end what will turn out in the end of the session, but they trust the tattooer and are always satisfied with the result.
«At first, such works were a kind of experiment for me - I did not know how colored whip shading would heal, for example, how dark abstract floors would be perceived by the audience, etc. But I quickly figured it out. This is what I like to get out of my head ambiguous ideas for myself and improve myself in them» - said the tattoo artist.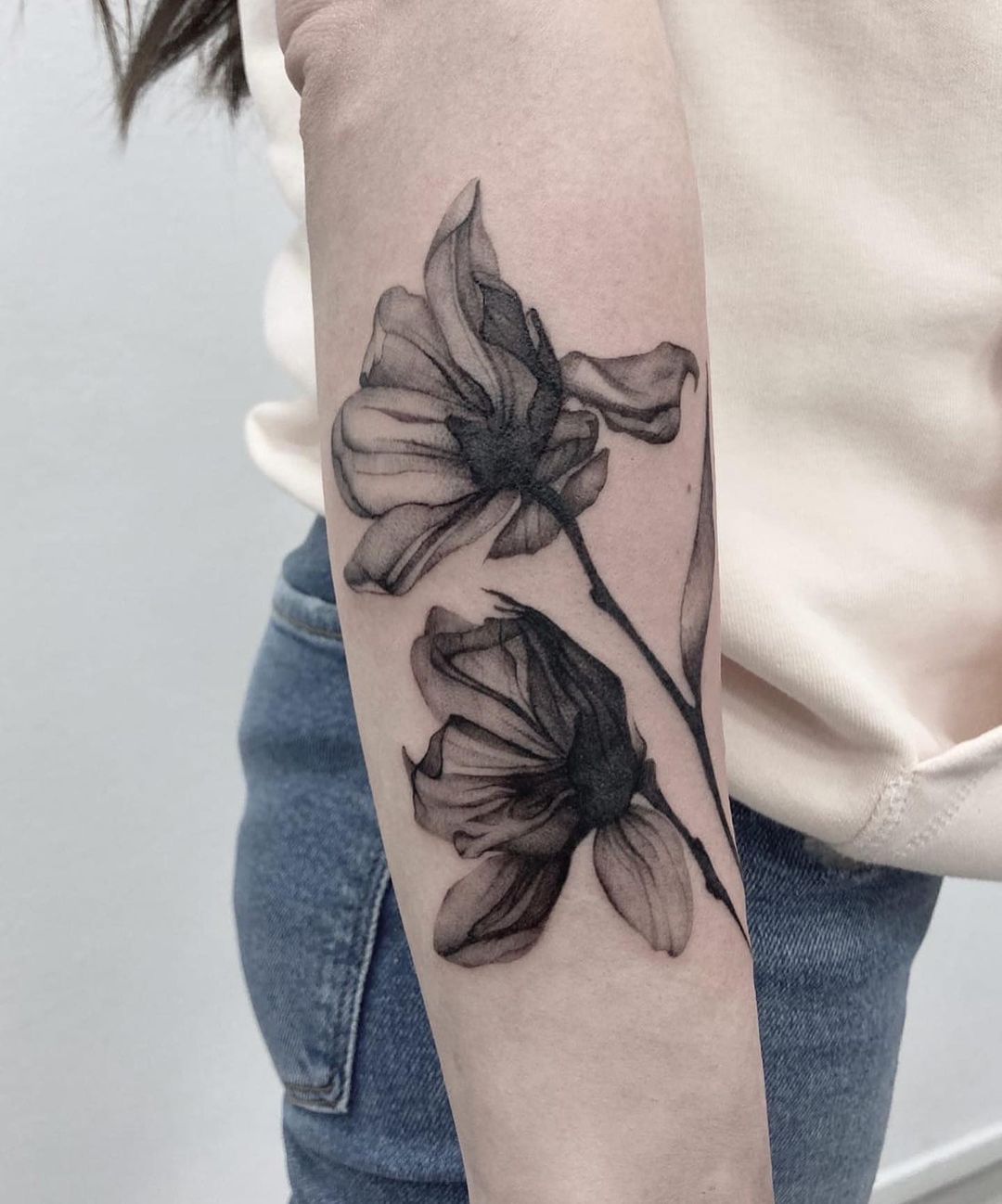 Maria has been tattooing for over 2 years, and works in tandem with one of the top tattooers of the city (and in combination he is her own husband) in a private studio in Murmansk. He trained Maria at the beginning of her creative path, but now she is trying to develop creatively and replenish the knowledge base on her own.
«I immediately realized that a tattoo is what I want to do. This cannot be compared with what I have done before. I think this is an amazing process, because a tattoo remains with a person forever, and you forever remain involved, maybe sometimes in a small, but step in the lives of many people. I love what I do,» - said Maria.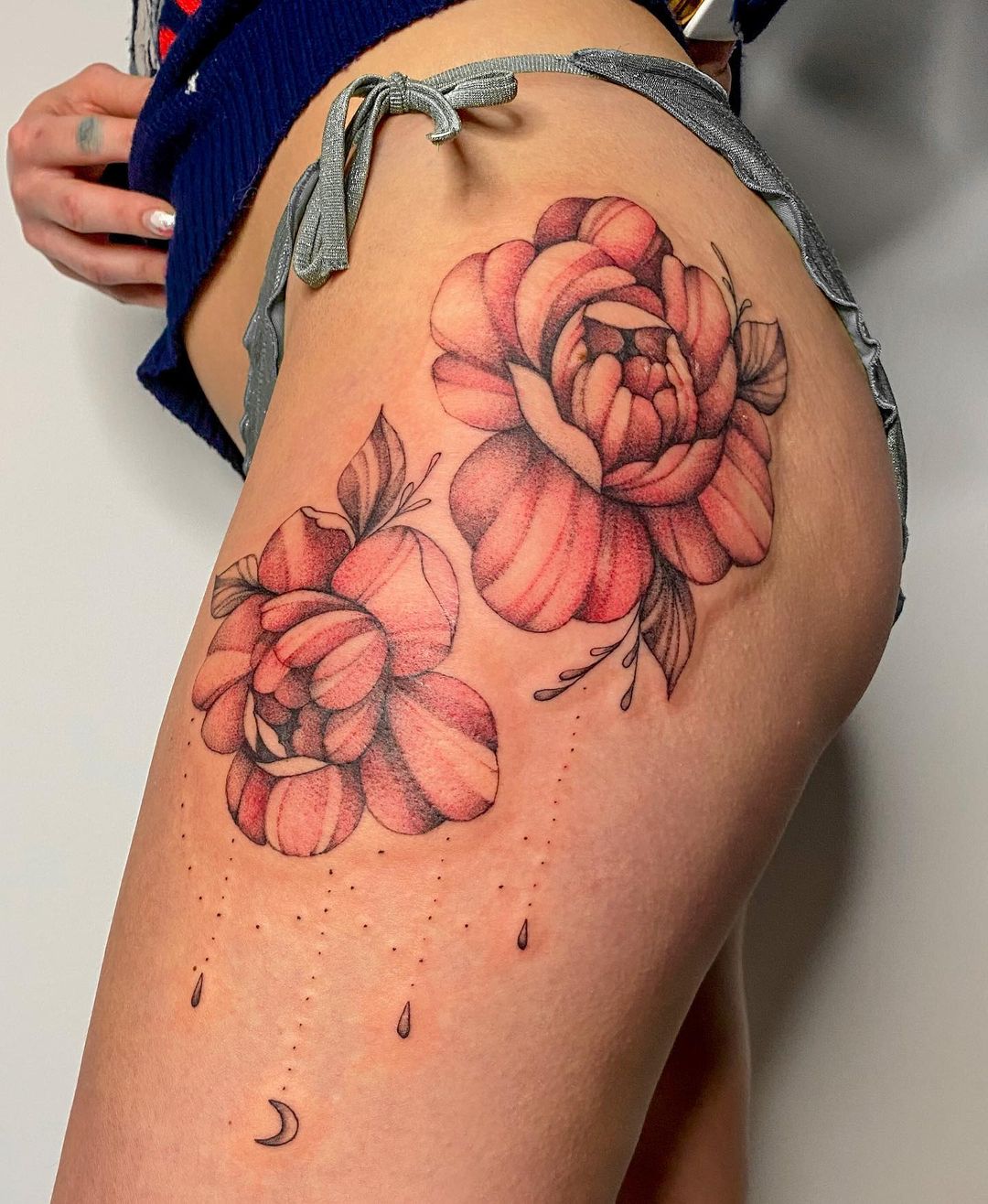 In her portfolio, the tattoo artist pays special attention to cover up old tattoos. Maria makes such works black and abstract, due to which they always turn out to be unusual and individual. At the same time, the client does not have to deal with the long-term laser removal of the old tattoo, because this technique of the tattooer helps to cover almost any old mistake.
In addition to Murmansk, Maria also periodically works as guest artist in St. Petersburg, and in the near future she plans to visit Moscow and Kaliningrad, so hurry up to sign up for a session!