Botanical sketch watercolor tattoo by Magdalena Pliszka
23 / 12 / 2021
Viktoria Ledovskikh
Tattoo artist Magdalena Pliszka
/ Source: @pliszkamagdalena
Meet the beautiful author's style of Magdalena Pliszka, whose work is followed by more than 60 thousand tattoo fans from all over the world. This talented tattoo artist and illustrator lives in Poland and works at the Voice of Ink studio in Wroclaw.
Pliszka's work is a charming feminine sketch combined with delicate watercolors. She loves romantic illustrations in pastel colors, inspired by nature itself. The world of insects, animals and botanical motives are the most popular plots of tattoos in her portfolio.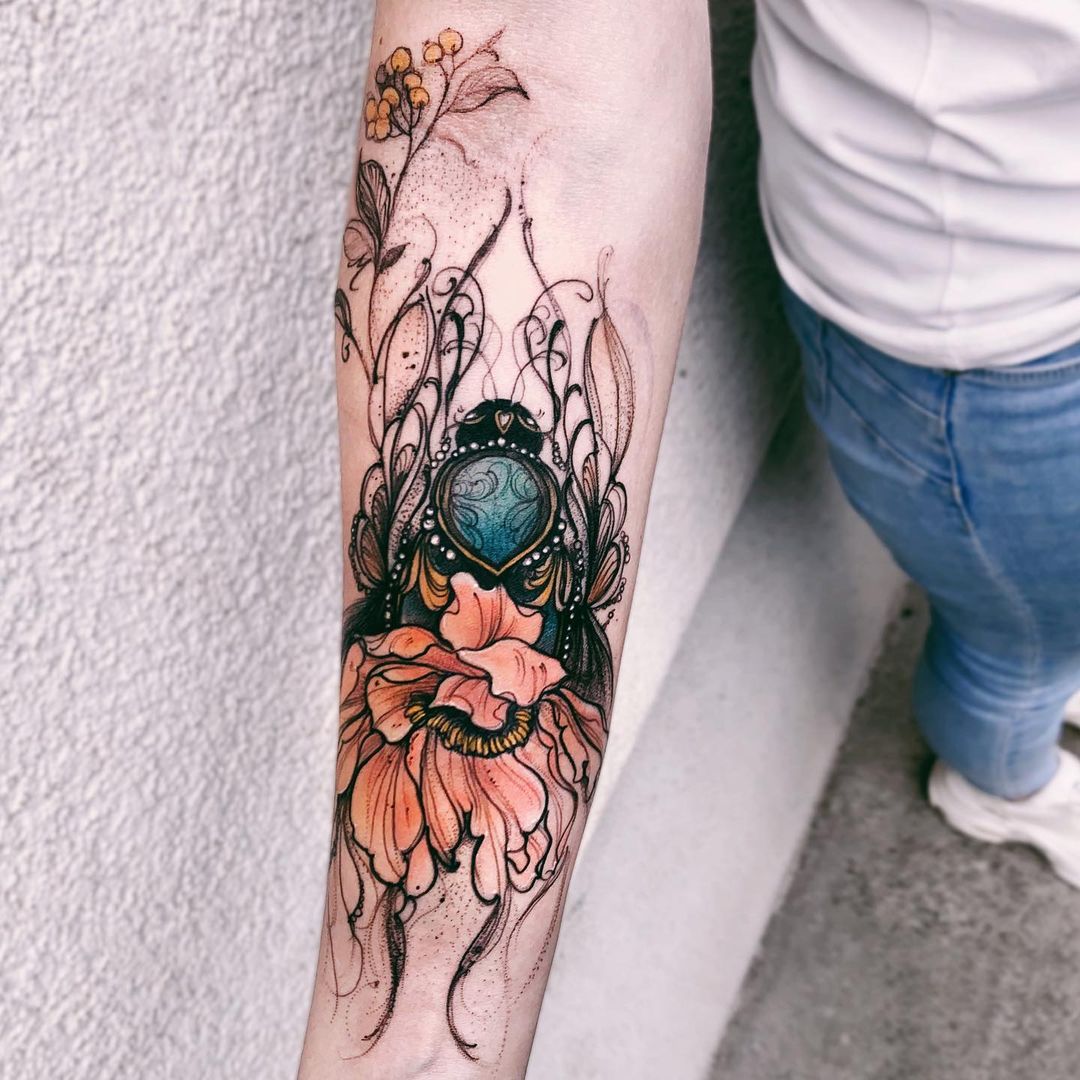 The tattoo artist also enjoys watercolor painting, sells unusual mugs with her illustrations, and also launched a collection of sportswear with her floral prints - leggings and yoga bras, created in conjunction with a sportswear brand in Poland.
You can see even more works of this talented painter and tattoo artist on her personal page in our catalog of tattoo artists or in IG.