Evgeny Serdyuk: about self-made things, war and tattoo museum
Tattoo artist Evgen Serduk
/ Source: @evgenserduk
In this article we use a non-standard format - our hero himself will tell the story of his creative path, and believe me - he has a story to tell.
Evgeny Serdyuk is a tattoo artist from Luhansk who came to tattoo culture at a time when, perhaps, it could not be called so loudly in the post-Soviet space. The lack of a tattoo community, master classes, educational books and videos - in 2021 it is impossible to imagine studying tattoo art without these elements. And at the moment when the war interferes in your creative and life plans, the outcome becomes completely unpredictable.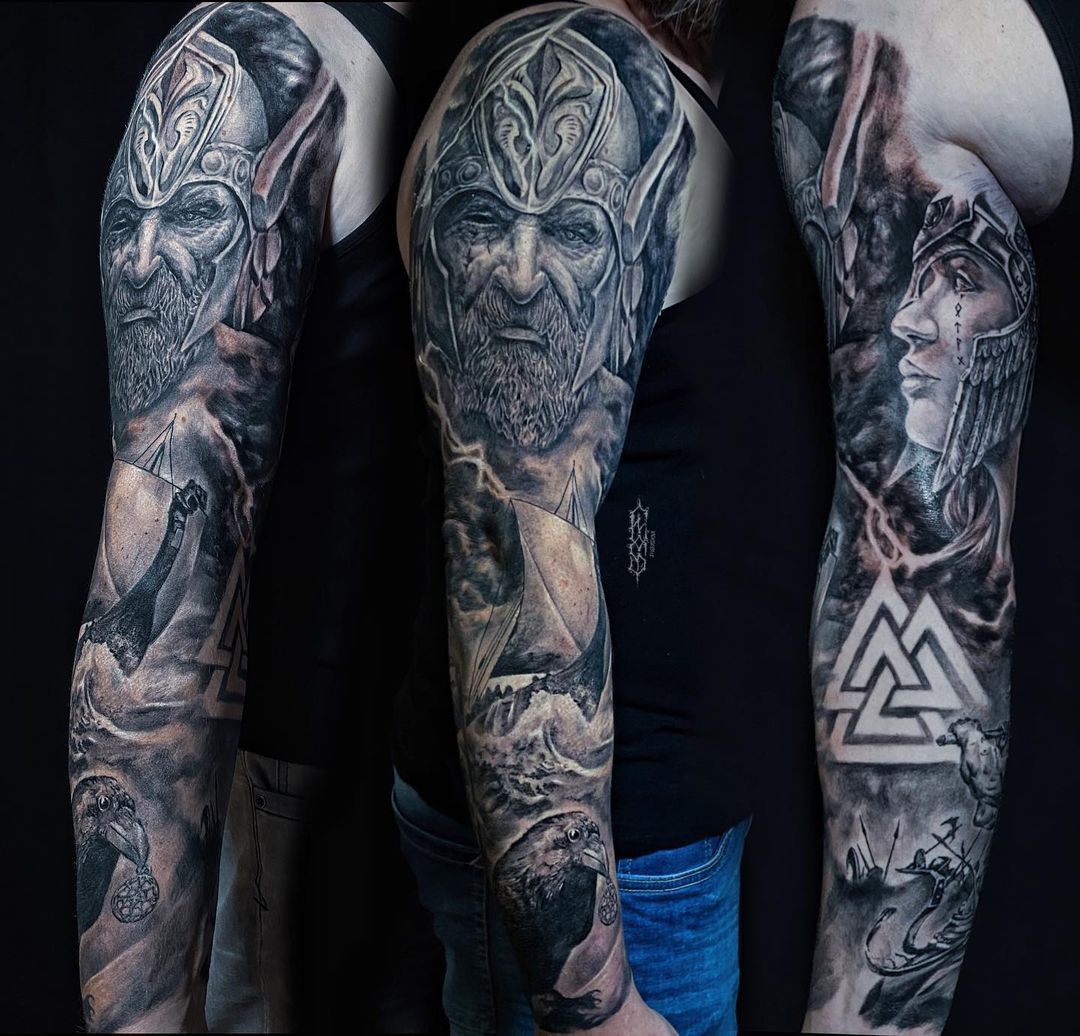 About childhood
I was born and raised in a small city in the east of Ukraine. Many people learned about this city in connection with the events of recent years. This is the city of Lugansk - one of the epicenters of hostilities since 2014.
At the age of 11, I saw older comrades getting a tattoo. We had such a building in the park, like a castle. One of the elders worked there, as a watchman. And so they were tattooing themselves inside this tower. I had already seen people with tattoos then, because we had video tapes with clips of American MTV. And when I saw the process of tattooing, I immediately realized that I also wanted to make tattoos. But 11 years old ... what? tattoos ?!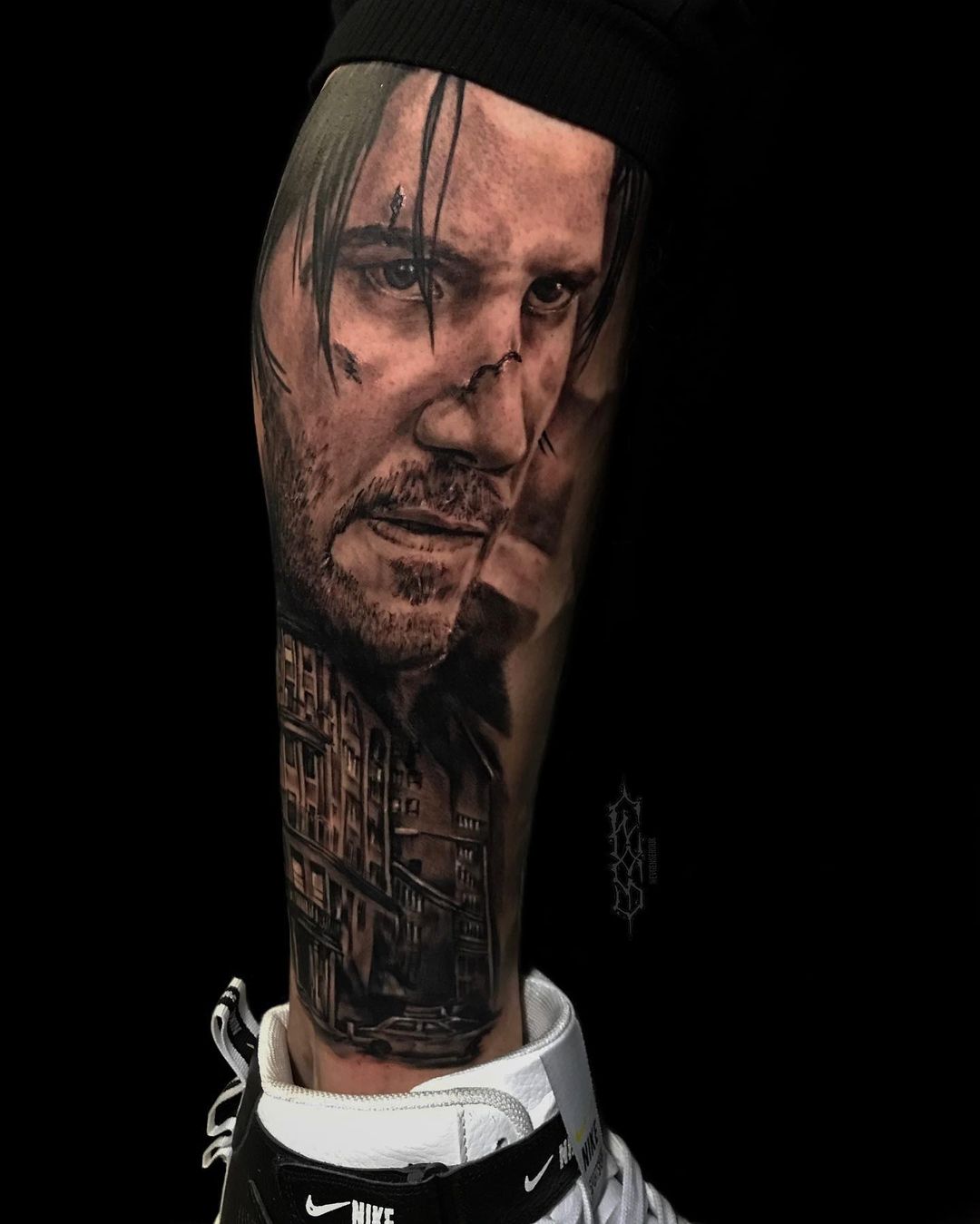 After a couple of years, when I was 13, I made my first self-made tattoo machine and made two hieroglyphs for my friends. And so it began - I made tribals, hieroglyphs and all the trends of those years: cats, Gothic inscriptions. This was before artists entered the domestic tattoo industry. Although in Europe and the United States they already made cool tattoos, including realism. And there was some movement in our capitals too. Now I know that the first convention in Moscow was held in 1995 and there were such cool artists as Lyle Tuttle, Filip Leu, Luke Atkinson and Hank Schiffmacher. But in small cities of Russia there was no party. At that time, it seemed that the ultimate in skill was a big tribal tattoo..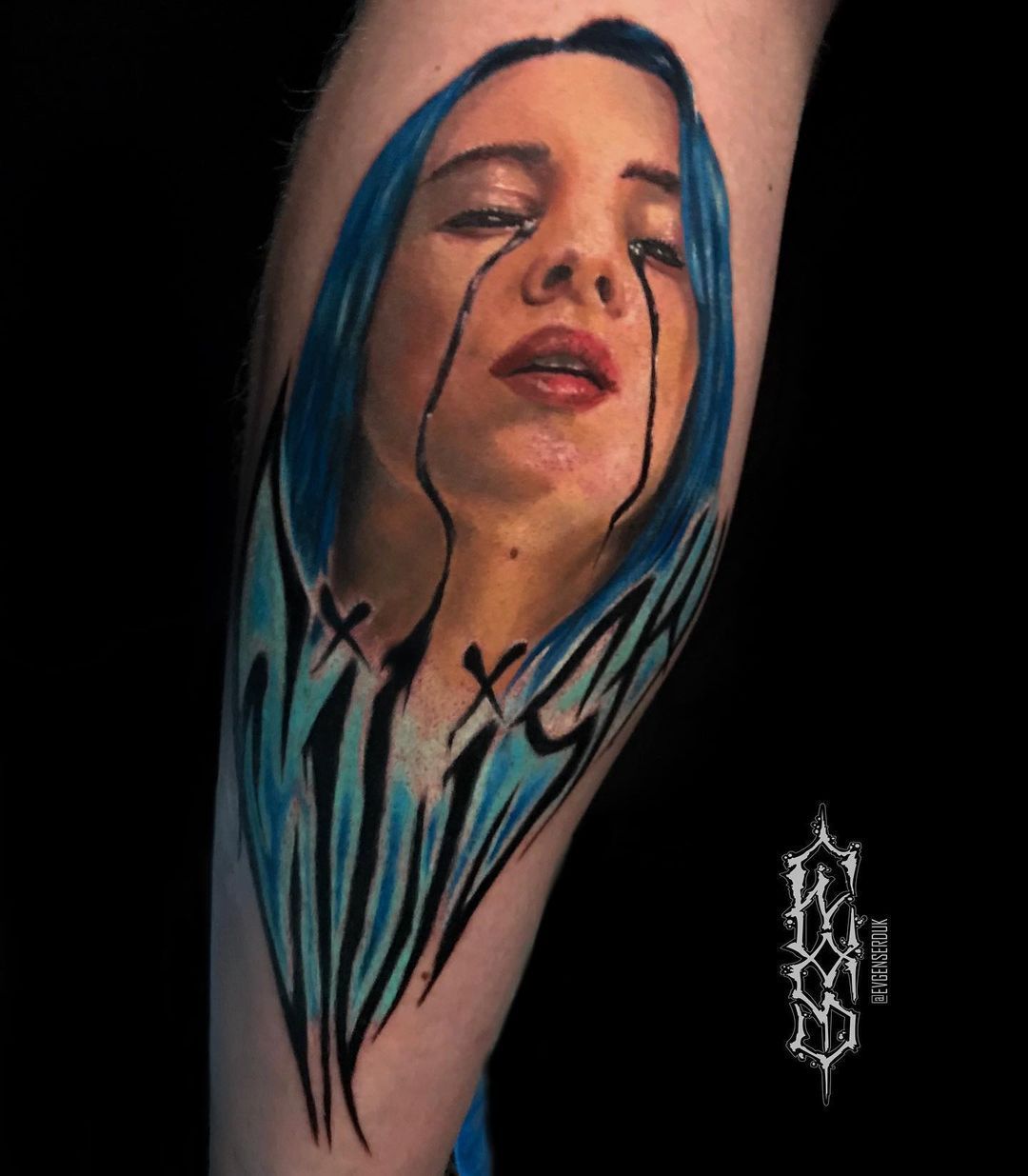 About the first studio and the war
Later, in 2005 or 2006, I found out about the tattoo forum, a club of tattooed people. And then I was stunned, because there was a lot of information. And at that moment I realized that I was doing some kind of nonsense. Then I only read the forum, and did not publish anything, because my level was very weak then.
Then I bought my first tattoo set. At that time, Chinese counterfeits had not yet filled the entire market of tattoo equipment, so the set was good enough. Especially after the self-made machine .... And then the tattoos went more serious, because the skin was painted faster and better.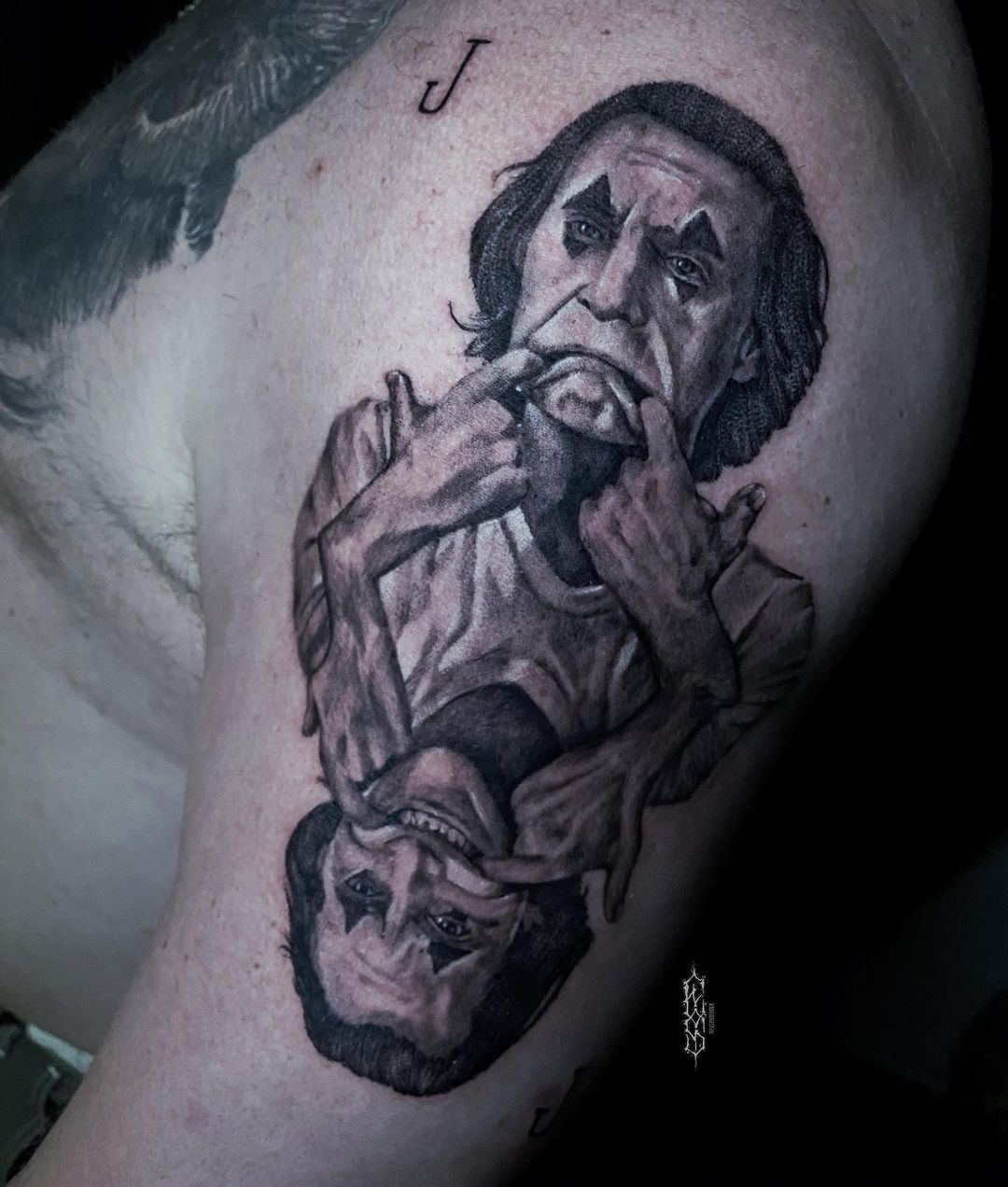 In 2005, I found out that the first tattoo studio had opened in Lugansk, I met the tattooist who worked there - Zhenya Joy, he suggested a lot to me, and I started buying tattoo magazines from him, in which there were already more serious works (although now they look simple due to the fact that the industry is developing rapidly).
After some time, I opened my own studio in Lugansk. Probably "the studio" - it is loudly word, it was more like a tattoo room. But no longer at home, which is very good. The equipment also was good. The machines were from Slava Kvadrat (one of the first domestic builders from Odessa) and Sergey Goldblat. Sanya Hottabych worked with me in the studio, who is now one of the most popular manufacturers of induction machines - Handmade Kolotuhi.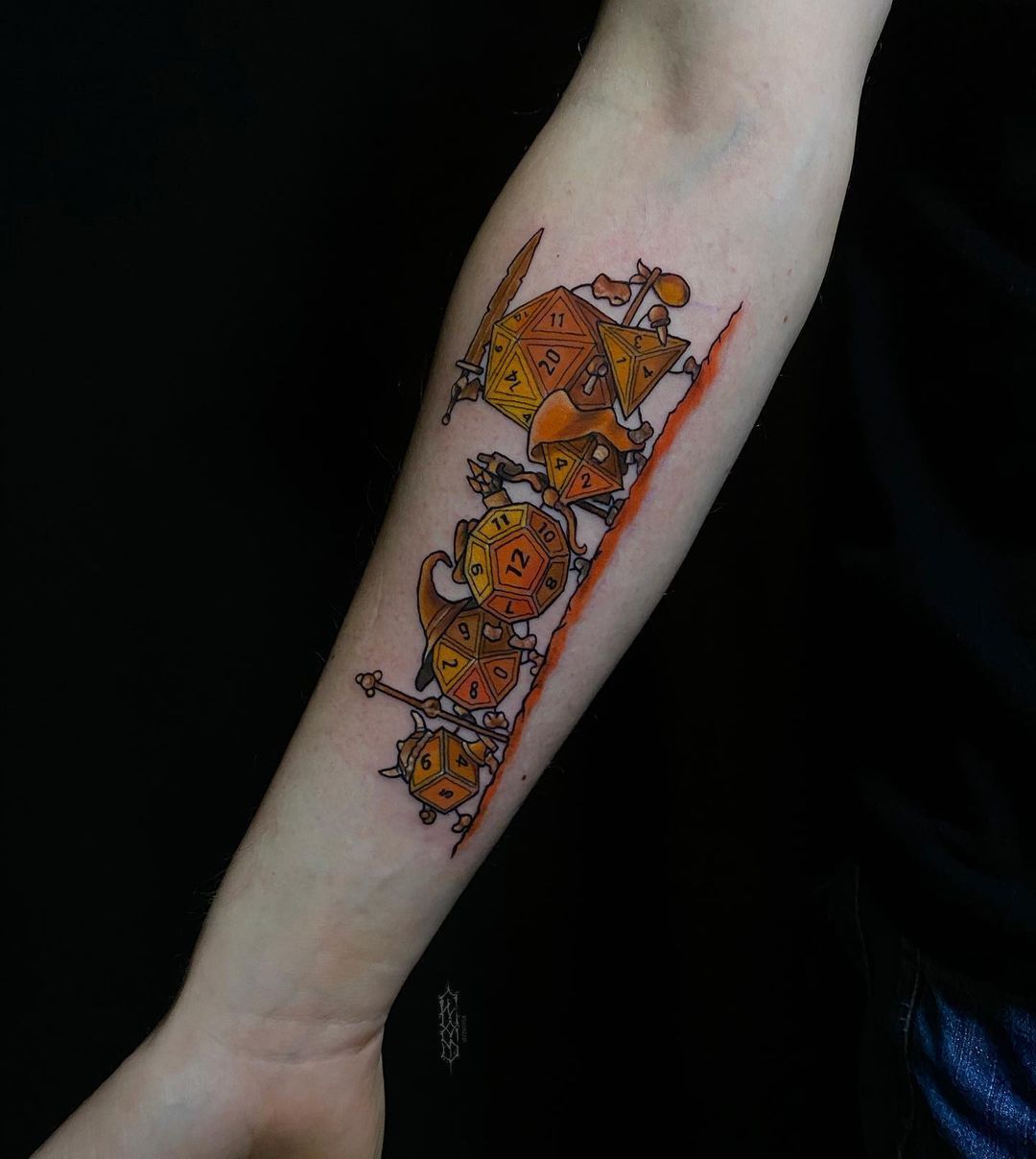 And in the spring of 2014, began the events that gave me a huge kick in the ass. The fighting in Luhansk grew louder. I no longer went to the studio, but took all the equipment home. I made tattoos at home. And when I realized that it was really dangerous to be in Lugansk, I decided to move to Kiev on the penultimate train. There I met an old friend who opened my eyes to many things: you need to constantly learn and develop, because newcomers do the same every day, and sometimes do it better, step on your heels. Here a new story began, I began to draw a lot and study again while working in Kiev with periodic trips to Moscow.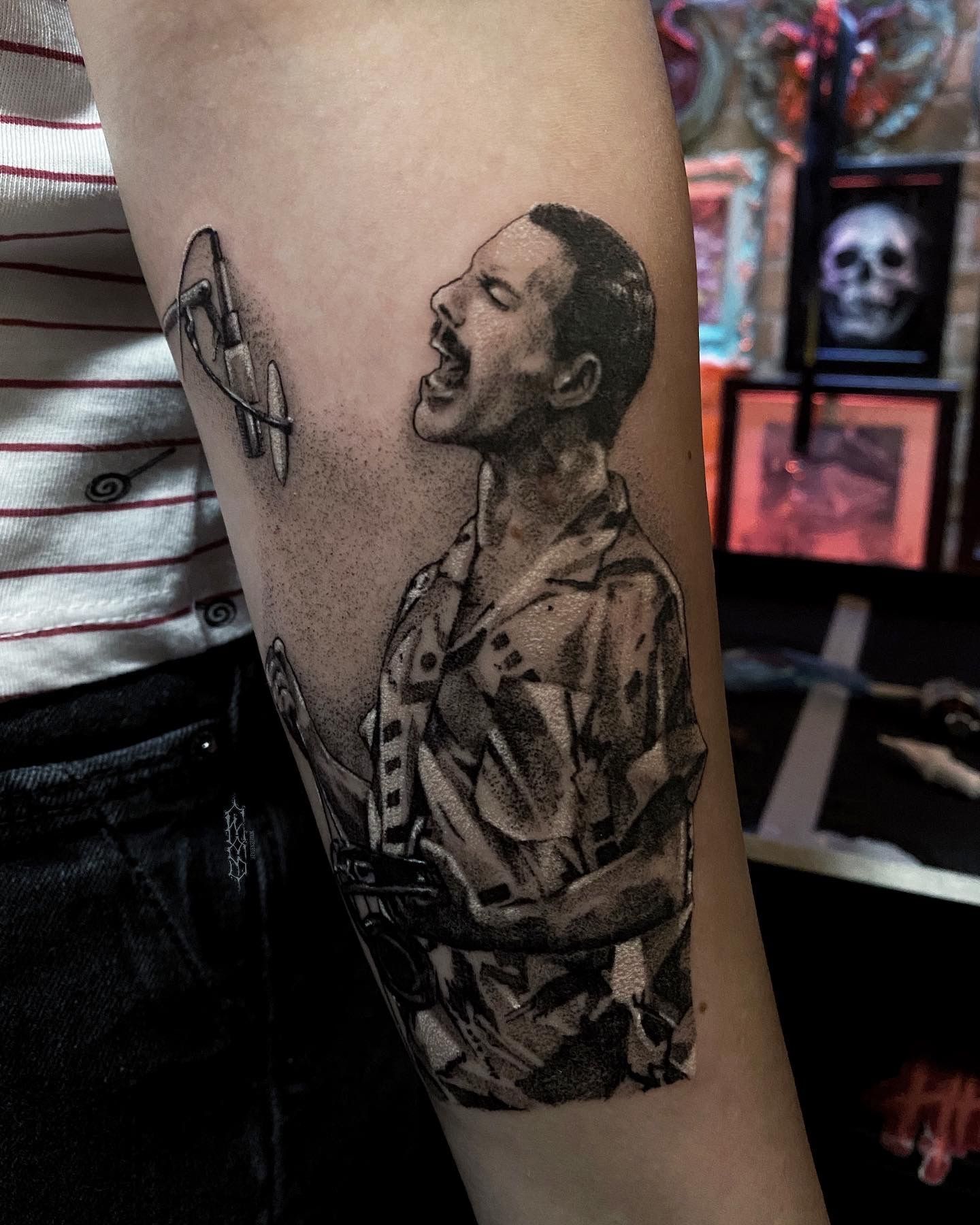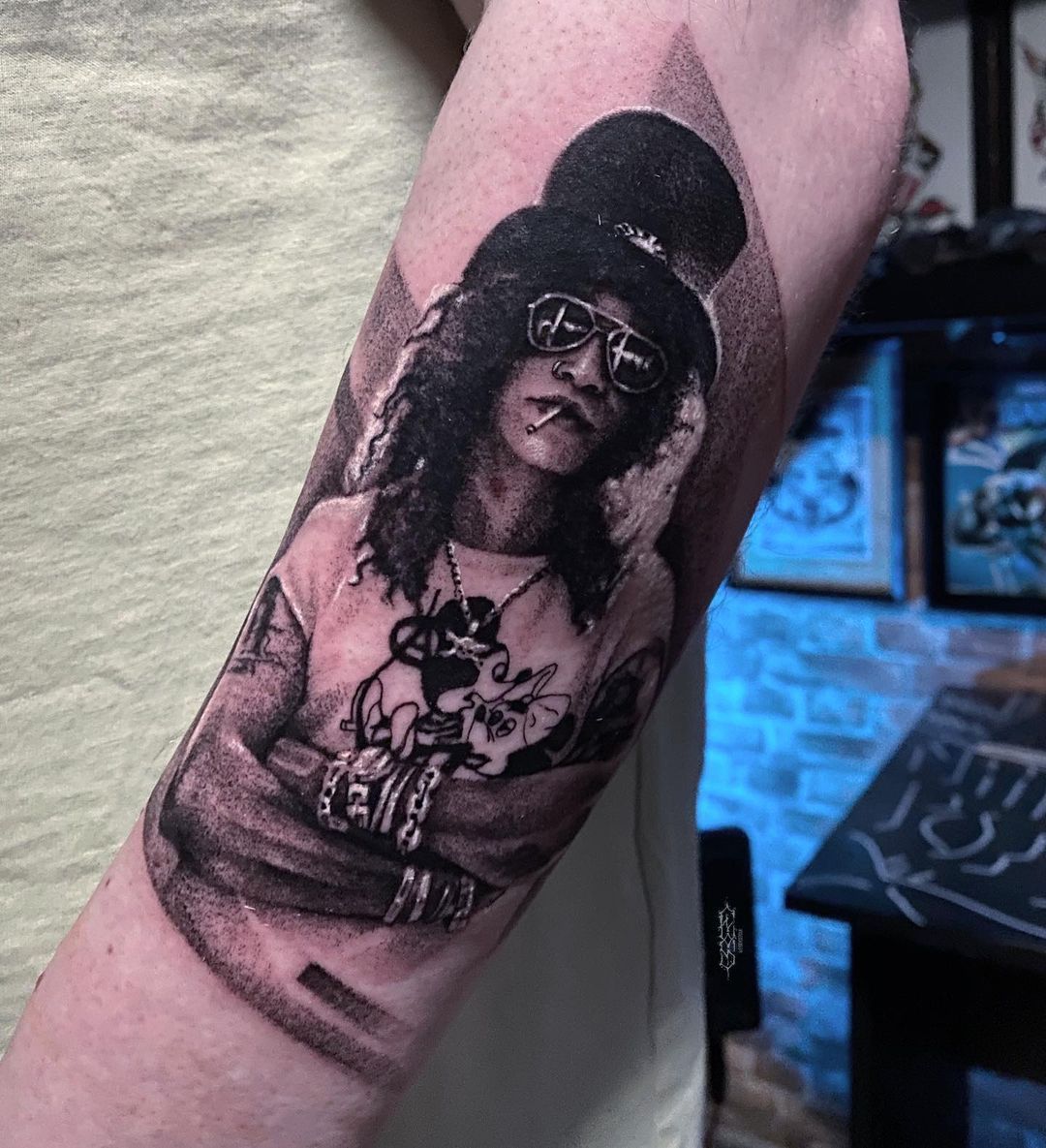 About moving to Moscow and style
In 2017, I finally moved to Moscow, and started working in the studio of my friend Alex Avdeev, and I work there until this day. Now I am working in detailed realism and the style near realism in the pepper-skin technique. Over time, I began to notice how the graywash was fadding after healing, and began to use only black pigment, because the pepper-skin technique allows you to make the most detailed tattoo more tenacious.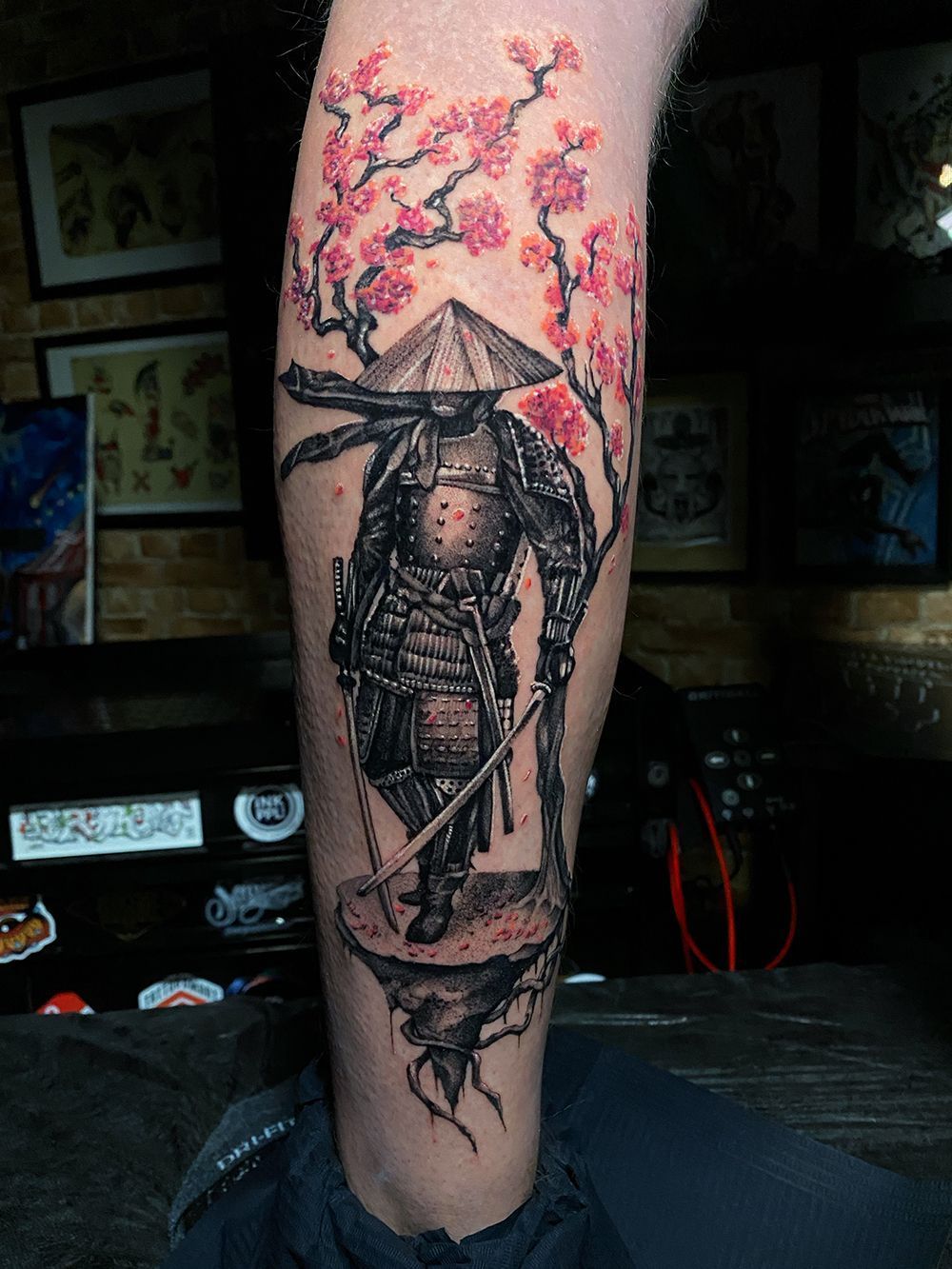 Now the sketches that I draw have become in a more traditional style (with contours), since copying is boring and I want to do something of my own. I am constantly interested in history, read articles, watch lectures. And the more I read and watch, the more I want to do something more traditional. In general, I recommend everyone to be interested in the history of tattooing, you can learn a lot of interesting and useful things.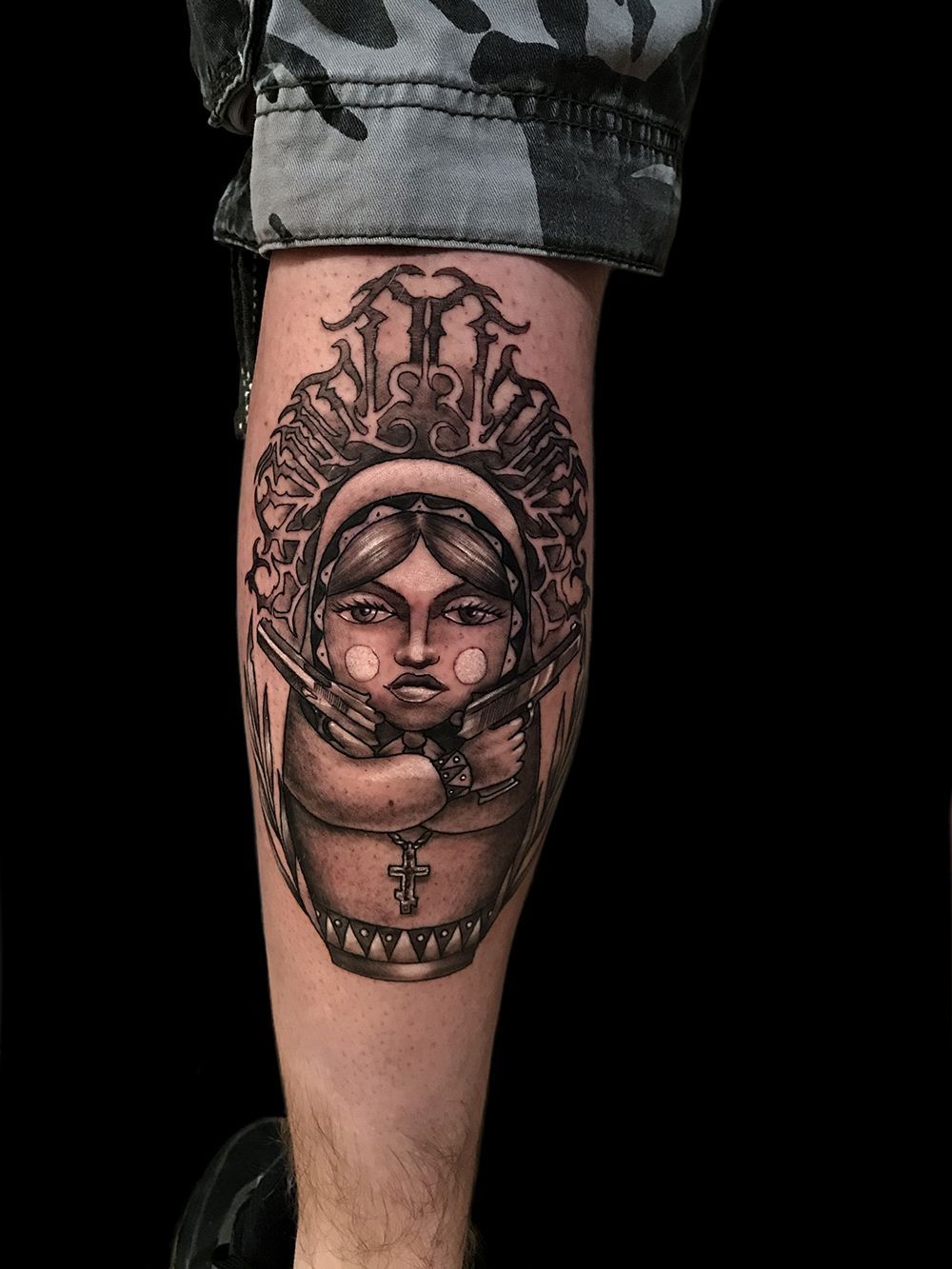 About the tattoo museum and YouTube
I was inspired by the Dutch tattoo artist Henk Schiffmacher and started collecting tattoo machines, tattoo literature, prints and all sorts of things related to tattooing and its history. Perhaps one day it will develop into a tattoo museum, like he has in Amsterdam, but it will be not so soon.

For several years now I have been successfully running my YouTube channel, which contains life hacks for beginners, reviews on tattoo conventions, interviews with popular Russian artists, and tattoo processes. I have now started to create introductory and educational content aimed at people outside the tattoo industry.
I wish you all creative success. Respect the tattoo!