Realistic whip shading by Oleg Romanov
Tattoo artist Oleg Romanov
/ Source: @tattooromanov
Today we will introduce you to Oleg Romanov, a Russian tattoo artist from Vladimir, who specializes in black and gray realistic tattoos using the whip shading technique. The tattoo artist works in his small private studio in Vladimir, creates his own tattoo machines and participates in Russian art exhibitions. But let's talk about everything in order.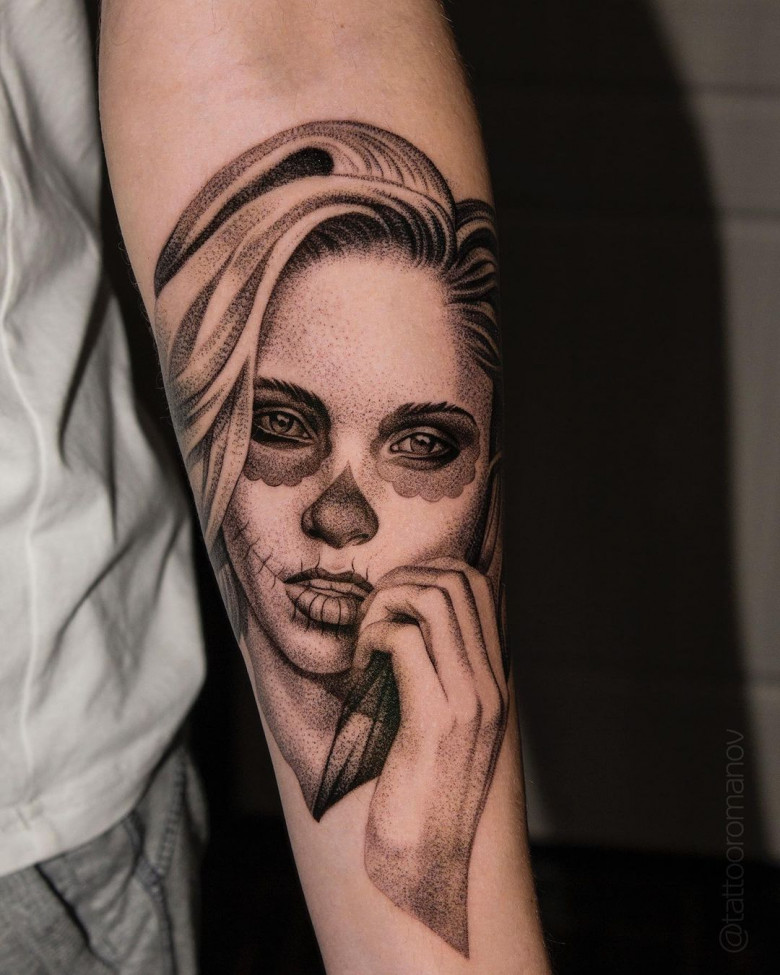 Oleg showed a passion for tattoos early - as a child, at the age of 5, he wanted to get the same army tattoos that his father had, and in the 8th grade he already tried to make his first tattoos on school friends. More seriously, he decided to take the tattoo in 2010, collecting two of his own machines for the first work.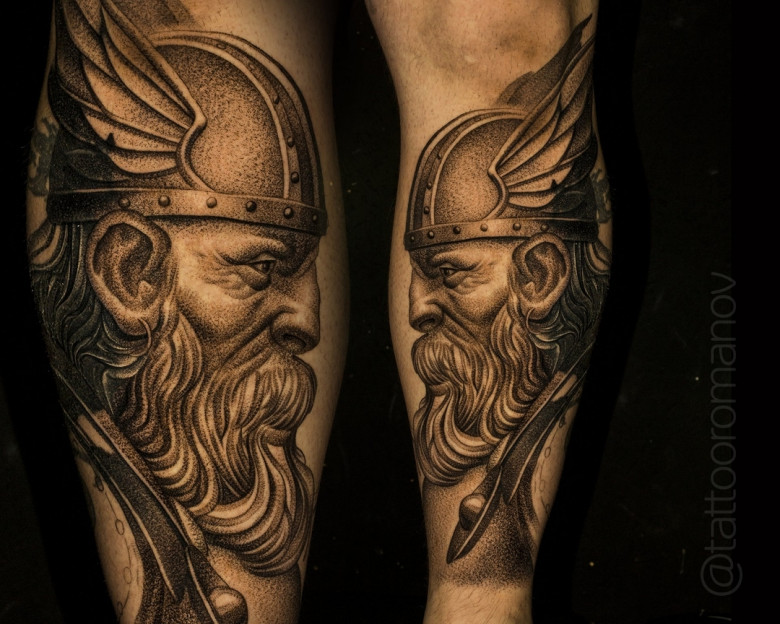 As Oleg himself says, he believed that it was impossible to become a tattooer without an art education (which he did not have), so without hesitation he went to study at a children's art school at the age of 23. It was the desire for his dream that allowed the tattoo artist to enter and successfully graduate from the art university. It is interesting that Oleg's teacher was Ermolino S.V. a student of the great artist Ilya Repin. Therefore, as Oleg jokes, he studied almost with Repin himself.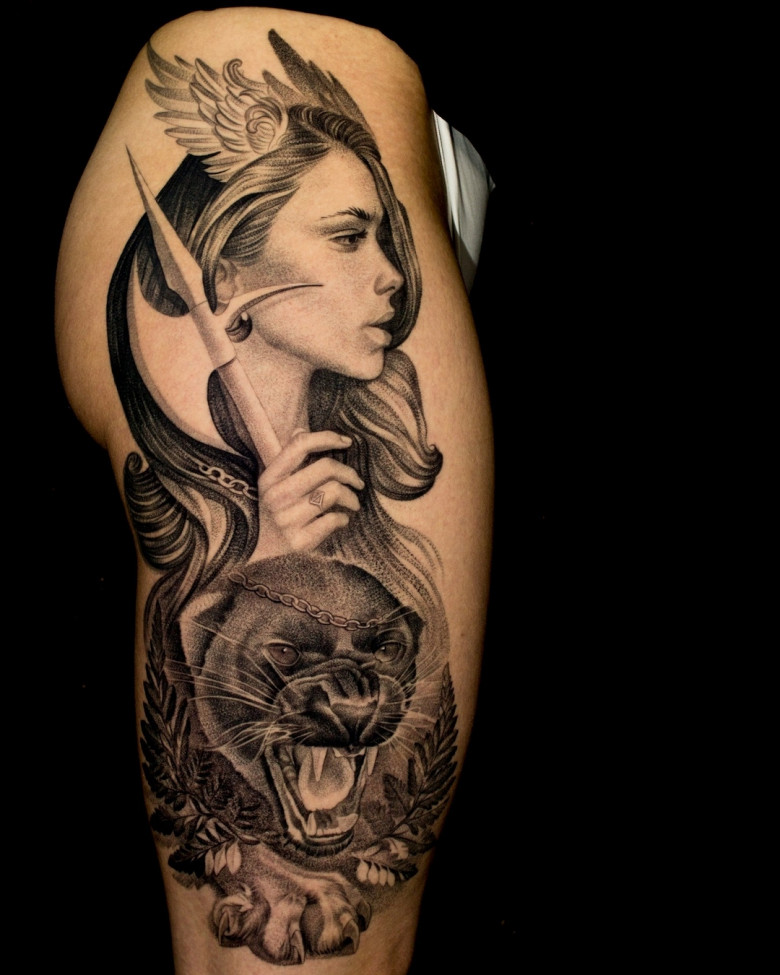 Having received a good basic knowledge of black and grey drawing at the university, the artist, of course, always leaned towards this direction in his career as a tattoo artist. But as we know, in small Russian towns, all tattooers start from the audience's requirements, so Oleg worked in mixed styles for a long time, responding to client requests.
«When I made the decision to do only black and grey tattoos, there were many more clients, the specialty narrowed down and I quickly began to grow in quality. My style began to take shape 5-7 years ago. I call it realistic-graphic - close to realism, whip shading, graphics» - said Oleg.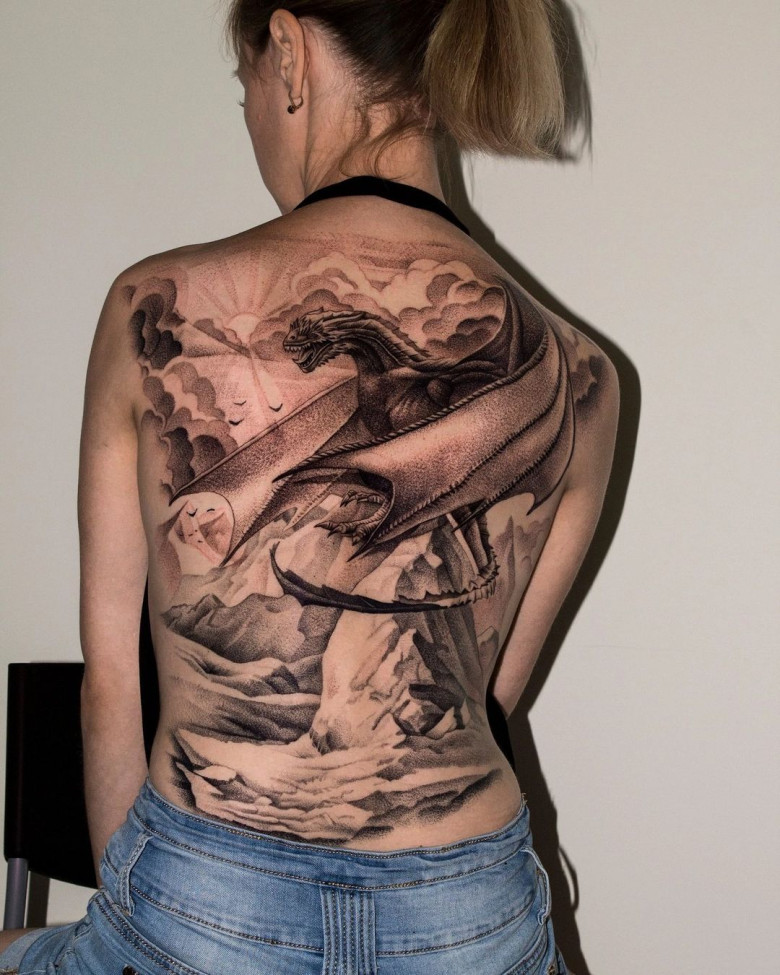 The tattoo artist admits that he really likes to make strict, clear, detailed drawings, where each element is clear, and not hidden under other details or a shadow. Therefore, he is always attentive to the selection of references for the layout of the future tattoo. The main proof of this is the photos and videos of Oleg's healed works, which he often publishes on his social media.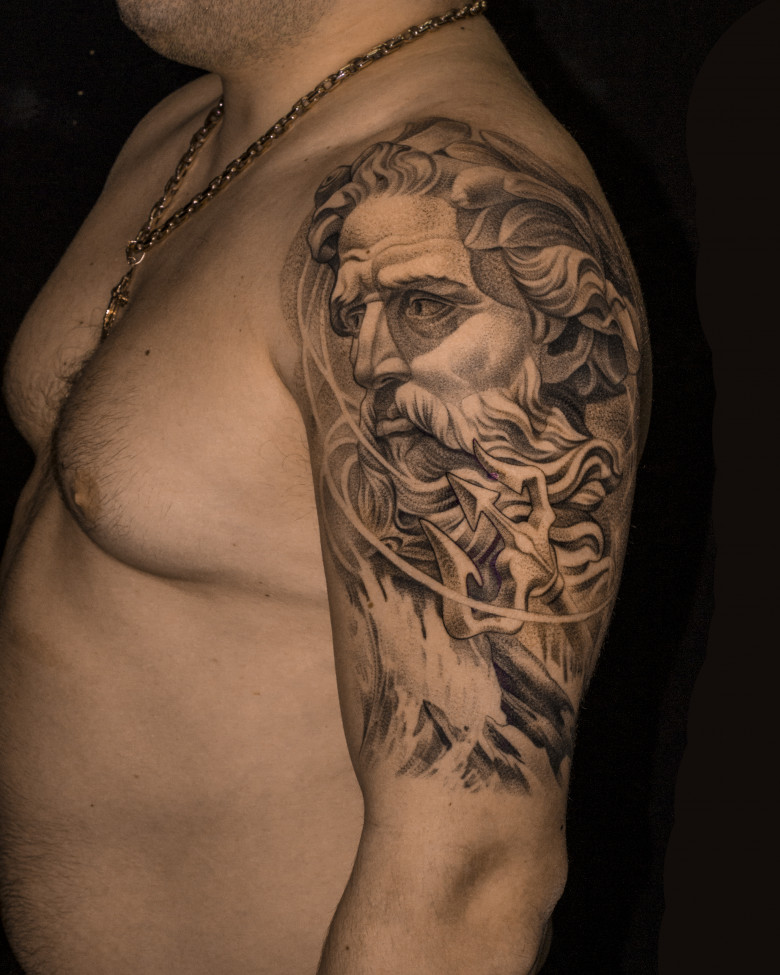 When performing his work, Oleg uses contour needles 3 or 5 RL and a rotary tattoo machine, which he developed independently.
«This is a regular Direct Drive with a large needle stroke of 5 mm and a reliable powerful motor that works delicately even at 4 volts. The whole construction gives a crisp, snappy punch, leaving the gorgeous dot textures that I am so in love with» - the tattoo artist told.
Oleg said that the large stroke of the needle in this tattoo machine gives him the opportunity to make the smallest details in tattoos, which, moreover, heal superbly. His tattoos are proof of that.
«I went through a bunch of tattoo machines of different prices, and I always thought that the more expensive the device, the better it would make the tattoo, maybe even instead of me. Before I get to what I need. The simple design of the Direct Drive machine is all I need» - said the artist.
In the near future, Oleg Romanov plans to develop the production of batteries for tattoo machines, and tattoo machines for graphic-style work and sell them via this site.
«I don't fully like the design of our Russian rotary tattoo machines. I consider this a problem in a niche - they are all angular, chopped with an ax and a cutter. And look at foreign leaders - everything is soft, smoothed out - because the design and model are "Casting. We make the cases of my machines also by casting aluminum, so they are not like other machines and this is one of its advantages. The price is right, not the lowest and not the highest. Average. And the value of the machine is higher than its price. Now I have 2 case models, and a battery in the form of a holder for them - all of our production. And even more ideas in store» - says Oleg.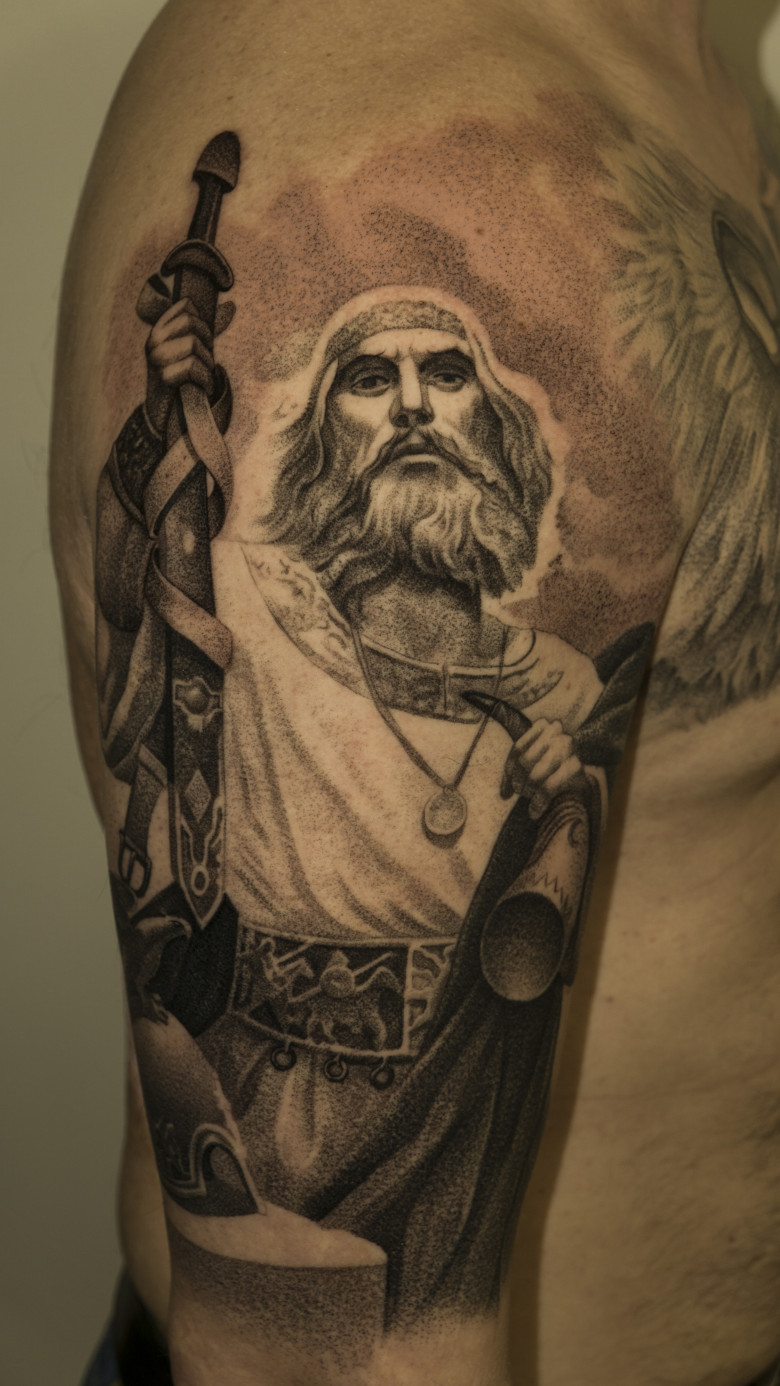 In addition to developing machines and batteries for tattoos, Oleg continues to be creative, participating in art competitions and organizing his own exhibitions.
One of the most significant solo exhibitions was held in 2019 - the exposition included photographs of the tattoo artist's works printed on thin clothes fabric, which effectively conveyed the texture and the desired background for these works.
In addition to this, the tattoo artist became a participant in the All-Russian Exhibition of the Union of Artists.
«And it's worth a lot because your works are selected first by the Union of Artists of Vladimir (these are adult experienced artists graduates of the Surikov and Repin academies), and then also by the interregional union. This year I will try to join the Union of Artists of Russia» - said the artist.
You can see even more works of this talented tattoo artist on his personal page in our catalog or on IG.