There is beauty in simplicity. Daisies in tattoos by Flowersforyourhead
28 / 09 / 2021
Viktoria Ledovskikh
Tattoo artist Flowersforyourhead
/ Source: @flowersforyourhead
Ingenious is simple! What could be clearer and cuter than an ordinary flower? The tattooer, whose work we want to show you in this article, did not find anything better than how to use the image of the most ordinary chamomile in favor of his portfolio!
Nemo, or let's call him by his nickname from IG @flowersforyourhead, draws small flowers on the bodies of his clients, or rather a chamomile without a petal. Simple - but so unusual! This is what more than a hundred thousand tattoo fans who follow his work think. And we are no exception.
Such a minimalistic form finds its application in not the most simple (for tattooing) places - Flowersforyourhead clients choose places for their tattoos on the heels, palms, faces, fingers and even in the mouth.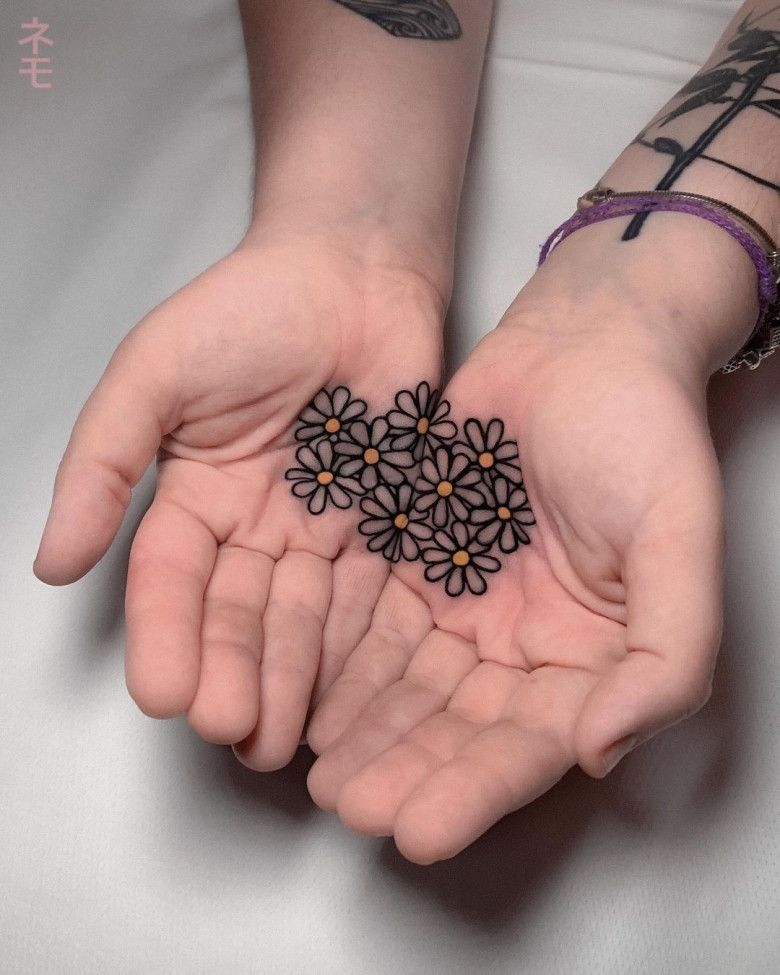 It is difficult to say what exactly attracts people in the works of this tattoo artist - perhaps this dense black contour of the petals, which looks so great on the skin, or, indeed, simplicity, which is so rare in a world where everyone seeks to invent something new. Tattoo artist Flowersforyourhead clearly knows how to draw attention to his portfolio without reinventing the wheel, but only aesthetically and appropriately using the simplest natural shape.