Cute fluffy noses in Yeono's tattoos
21 / 10 / 2022
Yaroslava Green
Hey guys, do you like pets? We just love them! And today, we want to introduce to you the tattooist who amazed us and hundreds of thousands of other people around the world with her tattoos of these charming furry faces and wet noses. Her work is highly detailed miniature realistic tattoos in which our beloved pets look as natural as possible.
Her diligence and talent have already brought her worldwide fame, sponsorship of tattoo brands, guest spots in different countries, as well as a huge number of sincere fans, including ourselves.
Please meet the brilliant Yeono!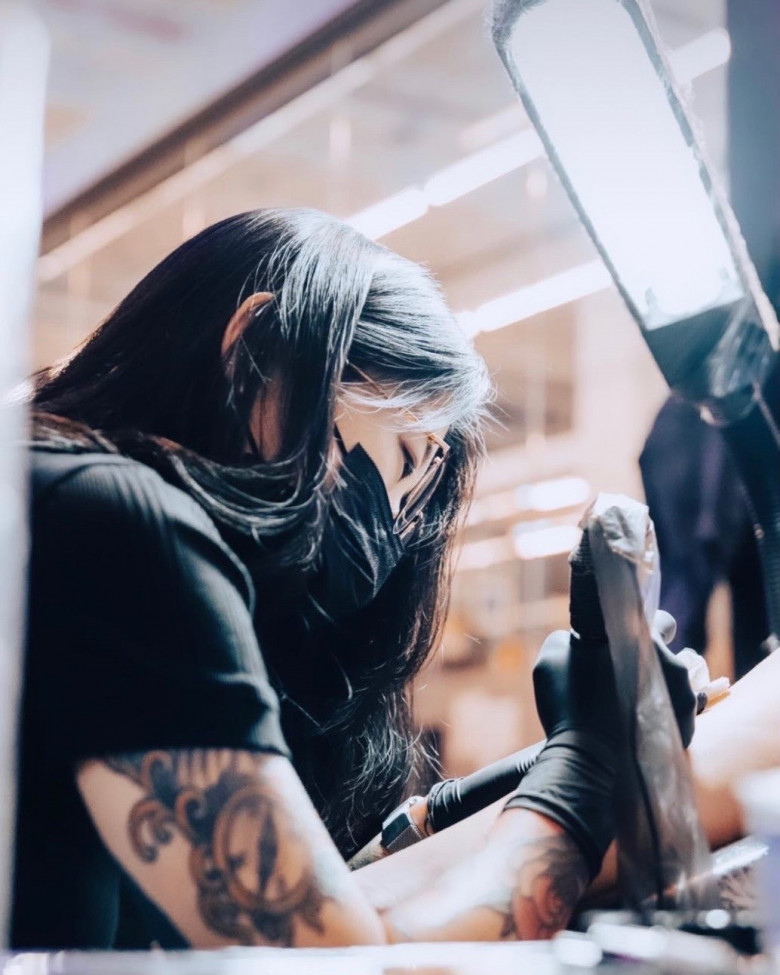 ---
Yeono, can you tell us a little about yourself? How did it all start for you? How and when did you decide to become a tattoo artist?
- I have been a tattoo artist for nine years since 2014. When I was young, I was not interested in drawing. When I was 17, my mother wanted to get a small tattoo. In the middle of looking for tattoo photos together with my mother, I got to see a back piece tattoo by a famous Japanese tattooist. As soon as I saw the tattoo work, I marveled at it. As I instantly wanted to create that kind of tattoos, I made up my mind to become a tattooist. This was one of the decisions that changed everything in my life.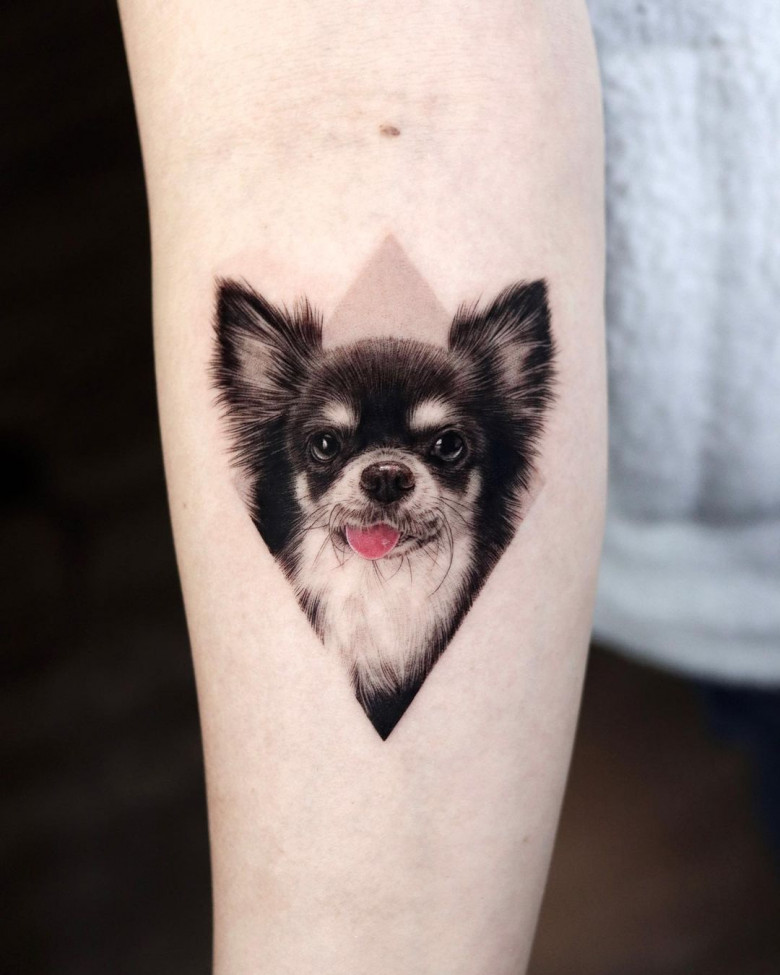 Who was your teacher? And who inspires you now? Did you have any special training in the art field?
- I learnt tattoo from a Korean tattooist who performed Japanese-style tattoos. He taught me the basics and techniques of picture and tattoo. I did new school & Japanese-style tattoos for several years. After that, I started feeling interested in black & gray tattoos, so I studied about pencil drawing. Currently, I am mostly working on small-size realistic tattoos and pet tattoos.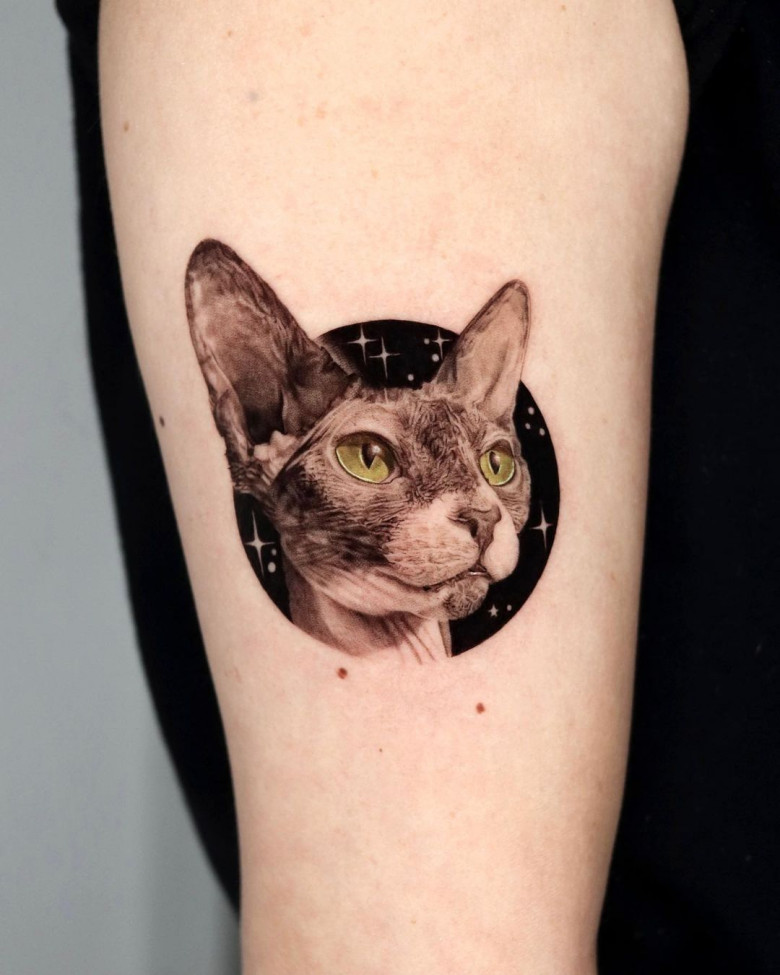 And I think my clients and many artists in the whole world are having great influences on me. I often appreciate the works by hyper-realists. When I view their works, it is hard to tell which one is a photo or painting, and which one is the original or copy. I think this kind of experience is another charm of hyper-realistic paintings. And I also often view the works by tattooists who represent them into tattoos. Instead of simply feeling amazed by them, I think of many things related to what I would like to do in the future. And my clients send me various ideas and many photo materials. In the process of checking them, I think and study a lot about what I should do to create great tattoos.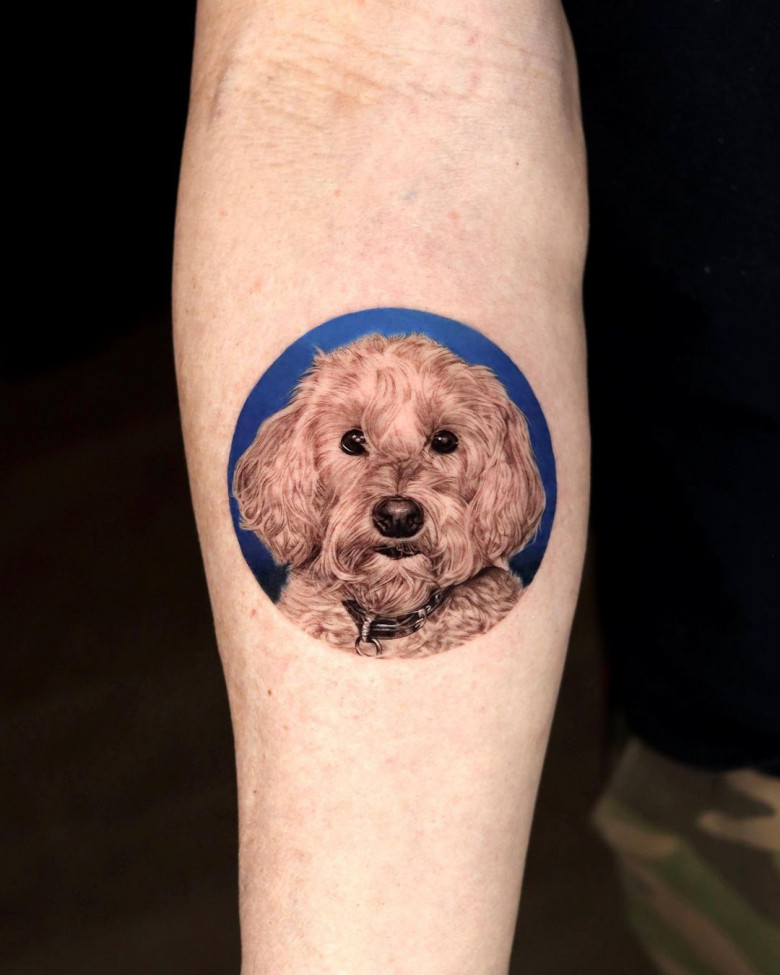 Tell me where you work now.
- I work in Hollywood, LA
Let's discuss your portfolio. You have a lot of pet tattoos in your portfolio. Why did you choose this theme as your main one?
- Since I was young, I have always raised dogs and cats. Now, I have three cats. They've had a huge impact in the way I paint and how I approach every single portrait.
As I really love animals, every work related to animals makes me feel happy. My personal memories and experiences with pet animals could work as a great strength to form a bond of sympathy with my clients. And There are many artists who specialize in pet tattoos. Each artist has a different artistic approach and techniques to express pictures. And I think I have many strengths differentiated from them. Thanks to my great concentration, I can work on delicate animal hair, soft shade, and clean & accurate color packing for a long time. I try hard to create such powerful and weighty tattoos by using various techniques I learnt for a long time.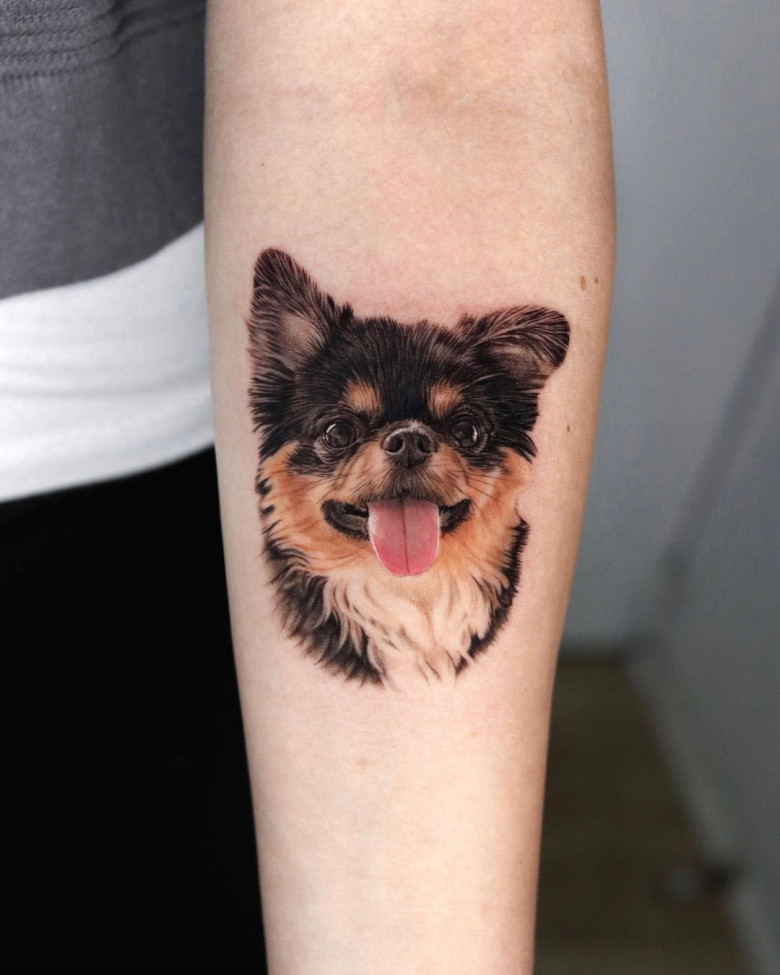 What is the main feature of your work, in your opinion? What makes your tattoos truly unique?
- I am tattooing that can touch my clients and many people who love my works. I want to show them real tattoos in easy and interesting ways. And taking a long time and much effort to be completed is another charm. Despite the importance of content and design of pictures, my hard work is also an emotional element, I think. I think the perfect realism is powerful and greatly influences people. I like pictures composed of more realistic virtuality than reality, which is what I would like to sublimate into tattoo.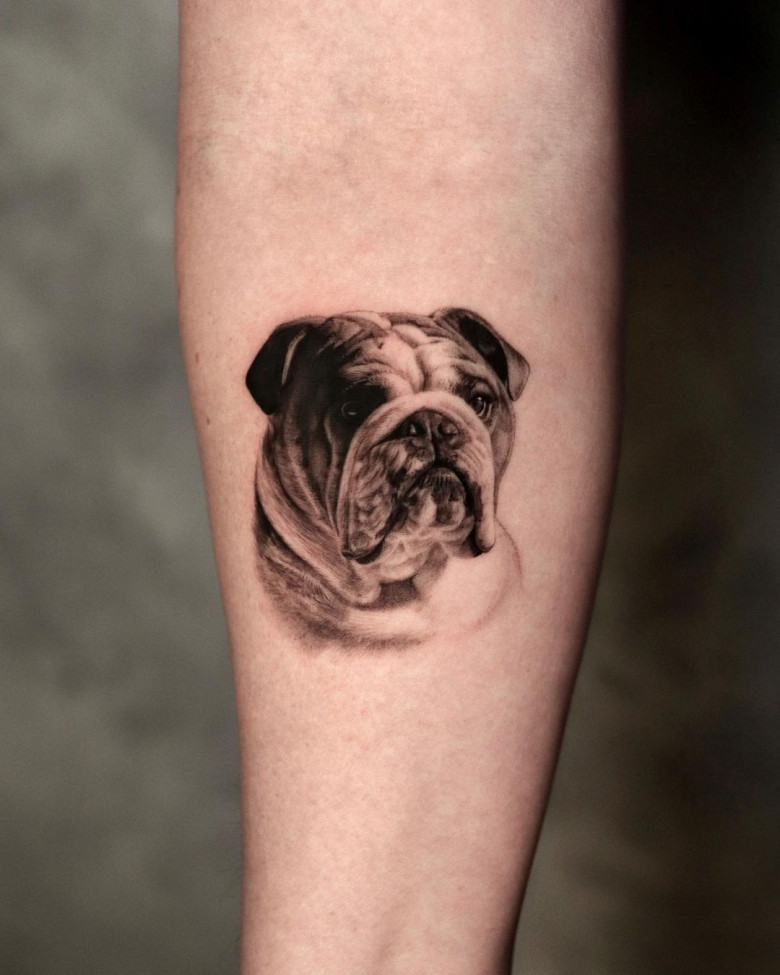 And I am fully equipped with psychological & physical strengths. In order to maintain them, I do exercise and live a happy life.
I think my health and happiness are directly connected to my work. I think one of the biggest strengths is that I can give happiness to my clients because I am happy.
Why did you choose microrealism?
- My personality has a lot more influenced my tattoo style than my background. I have great concentration and patience, so I mostly complete my work accurately and perfectly. This is why my personality goes well with the realistic tattoo that requires a long time and great efforts.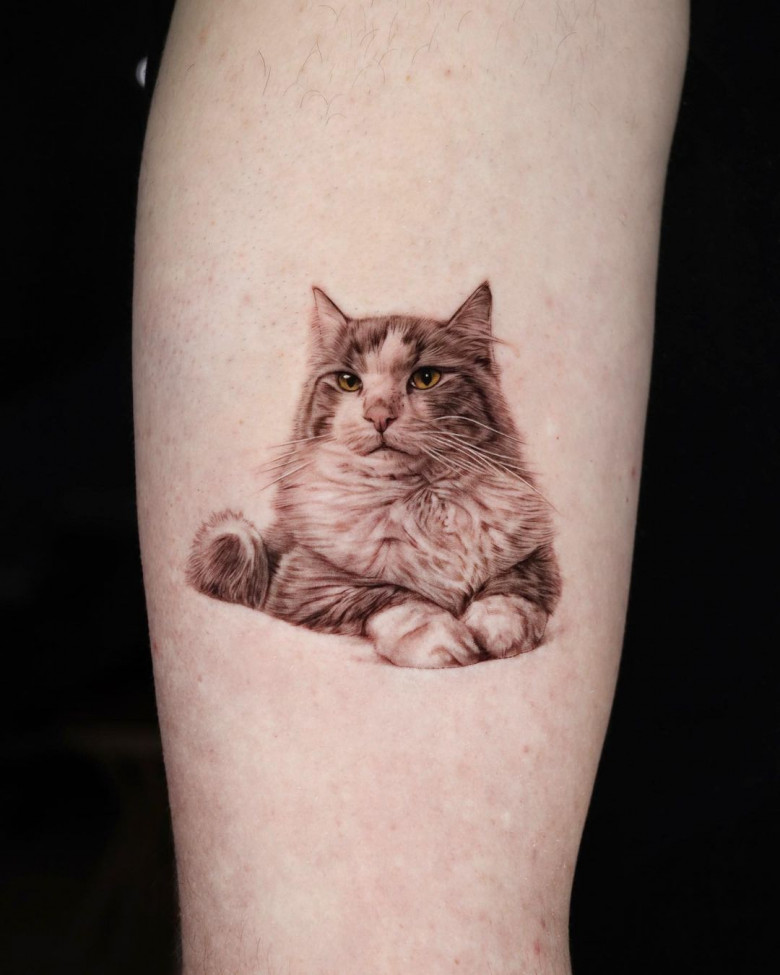 Are there any works that you are truly proud of? Can you tell about them?
- It is difficult to pick one because there are so many. I always feel happy whenever my clients show a smile or tear of joy after getting a tattoo. I feel proud of myself when I can make somebody feel happy.
Who are your clients? Are there many foreigners among your fans?
- I mainly do pet portrait tattoos, so pet lovers are my main clients base. And clients who like my soft shading, and clean & accurate color packaging come to me. I work in LA, and there are more people coming to me from other states in the US.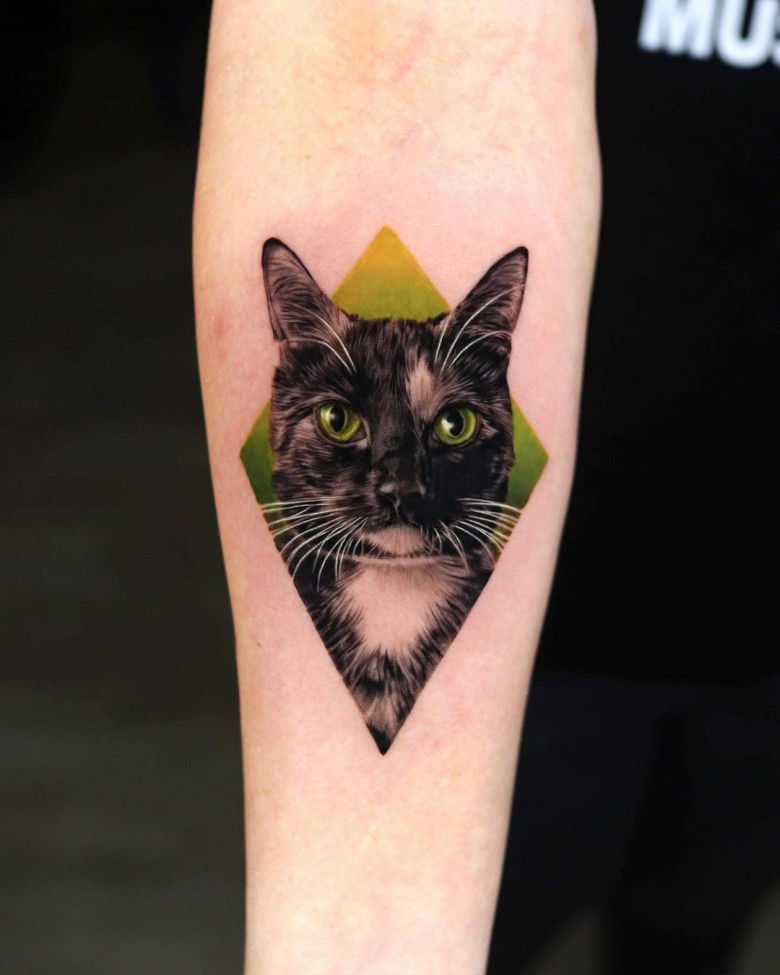 How often do you travel for work?
- It is difficult to go to all of the many countries, but for the many fans abroad who love me, I plan trips from time to time.
What about tattoo conventions? Do you have any experience in this field or maybe awards?
- I have participated in Singapore and China conventions. In fact, I didn't participate in the contest because I wasn't very interested in the competition. It remains a good experience for me to meet my fans who love my work at conventions, and to work in one space with many talented artists. In the future, I plan to participate in a convention for this kind of experience.
What do you do besides tattooing? And what is your main goal in life?
- I live a happy life and work out. Recently, I have fallen in love with reading books, traveling and meditating. And My goal is for me and everyone I love to live happily ever after.
Do you have plans that you want to share? Where can we see you in the near future?
- From now on, I'm going to try to have time to draw. In the meantime, I have shown a lot of work as a tattoo artist. Besides, I want to impress many people with my drawings.
And I plan to work in LA for the next few years. and many fans around the world contact me frequently. so, I want to go to many countries next year, but I don't have a definite plan for where I'm going to go yet.