Katya Motty: Neotraditional Anime Tattoo
Anime tattoos are sweeping the planet, involving more and more talented artists. Today, we want to introduce to you the tattoo artist, whose work we have been following quite for a long time. We were attracted by the way she skillfully uses a bright and expressive neo-traditional tattoo technique in anime plots. Her tattoos are juicy, contrasting and voluminous, which, in addition to us, have already been appreciated by fans of anime art around the world! So please meet, Ekaterina Yankovskaya, better known as Katya Motty!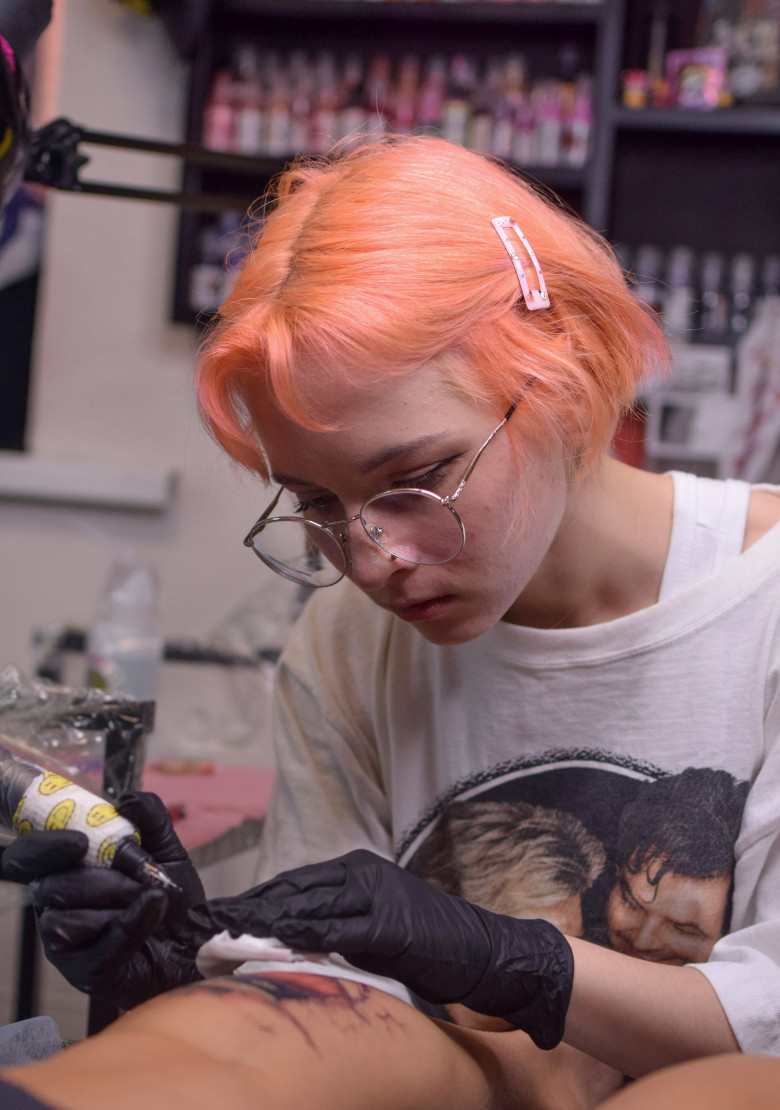 ---
In the beginning we would like to ask you to tell us a little about yourself. How did you get into tattooing and what did you do before?
- My name is Katya Motty, I'm 24, I'm from the city of Irkutsk, which is near famous Lake Baikal. I have been in the tattoo industry for 4 years, 2.5 of which I have been tattooing more seriously. My life has been connected with drawing since childhood, everything inspired me, my eyes burned, and my parents noticed it in time. First was an art-school, then a college where I received an art education as a designer. During my studies, I fell in love with academic drawing. Subsequently, I got a sleeve on this topic from the tattooist, who instilled in me an interest in tattoos. I was fascinated by every stage of his work, and after the first session, I clearly found the goal of becoming a tattoo artist.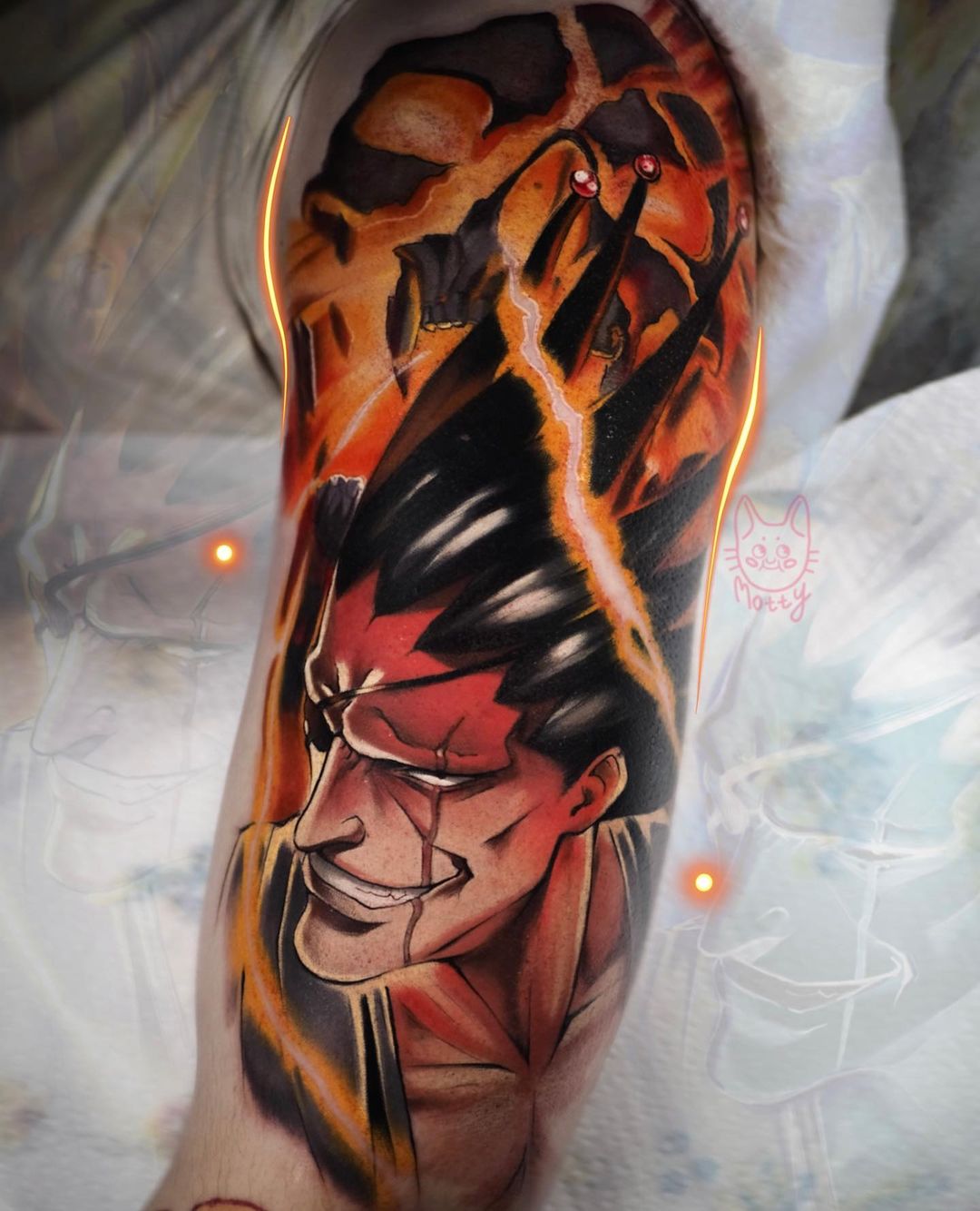 Is it important to have an art education for a modern tattoo artist, in your opinion?
- Art education provides a huge knowledge base. Whether you do black or color tattoos, you will still be pumped, and this is a huge plus. This will reduce the learning time, and you will already have answers to many questions, but immediately rises a BUT. You become a «hostage» of this academicism, correctness, framework, it's scary to go beyond what you have been taught.
Usually, guys who do not have education go into "blind" copying and it is often of poor quality, or they make stylish abstract things, it all depends on the goal: is it commerce or art.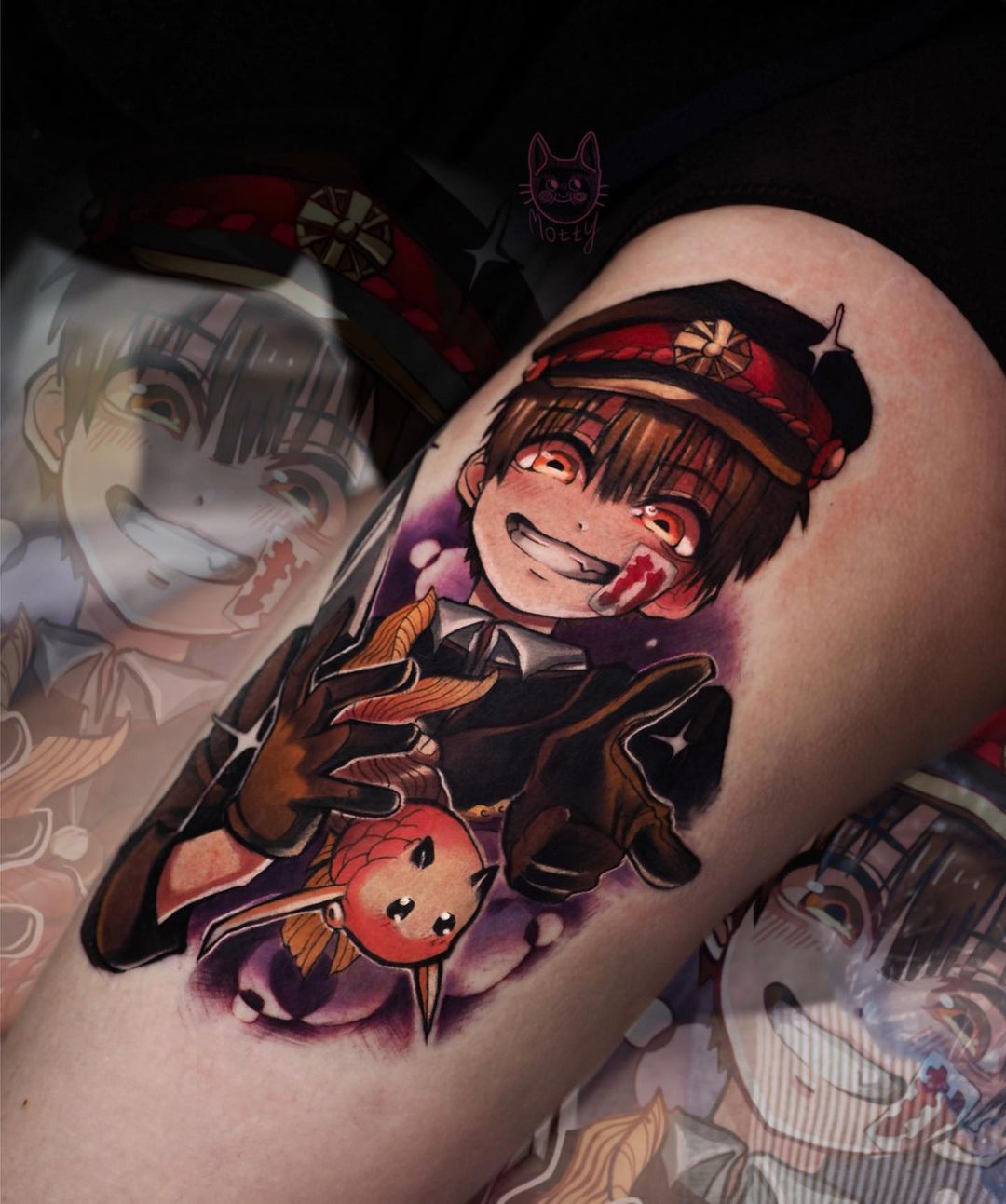 And what is tattooing for you: commerce, art or something else?
- For me, first of all, tattooing is an art. It's the opportunity for an artist to express himself, his experience, vision, skills and interests on the skin of a like-minded person who came to the tattooist for his «style». Commerce in this regard is a nice addition. In essence, tattooing is self-expression, both for the client and for the artist, but in different contexts.
Where does your passion for anime come from? Do you have a particularly favorite anime, manga, or characters?
- Since childhood, I have been more attracted to animation than films or series. Always loved something stylized or exaggerated. Oddly enough, there are no favorite titles, but there are those that I would review, but as for the characters …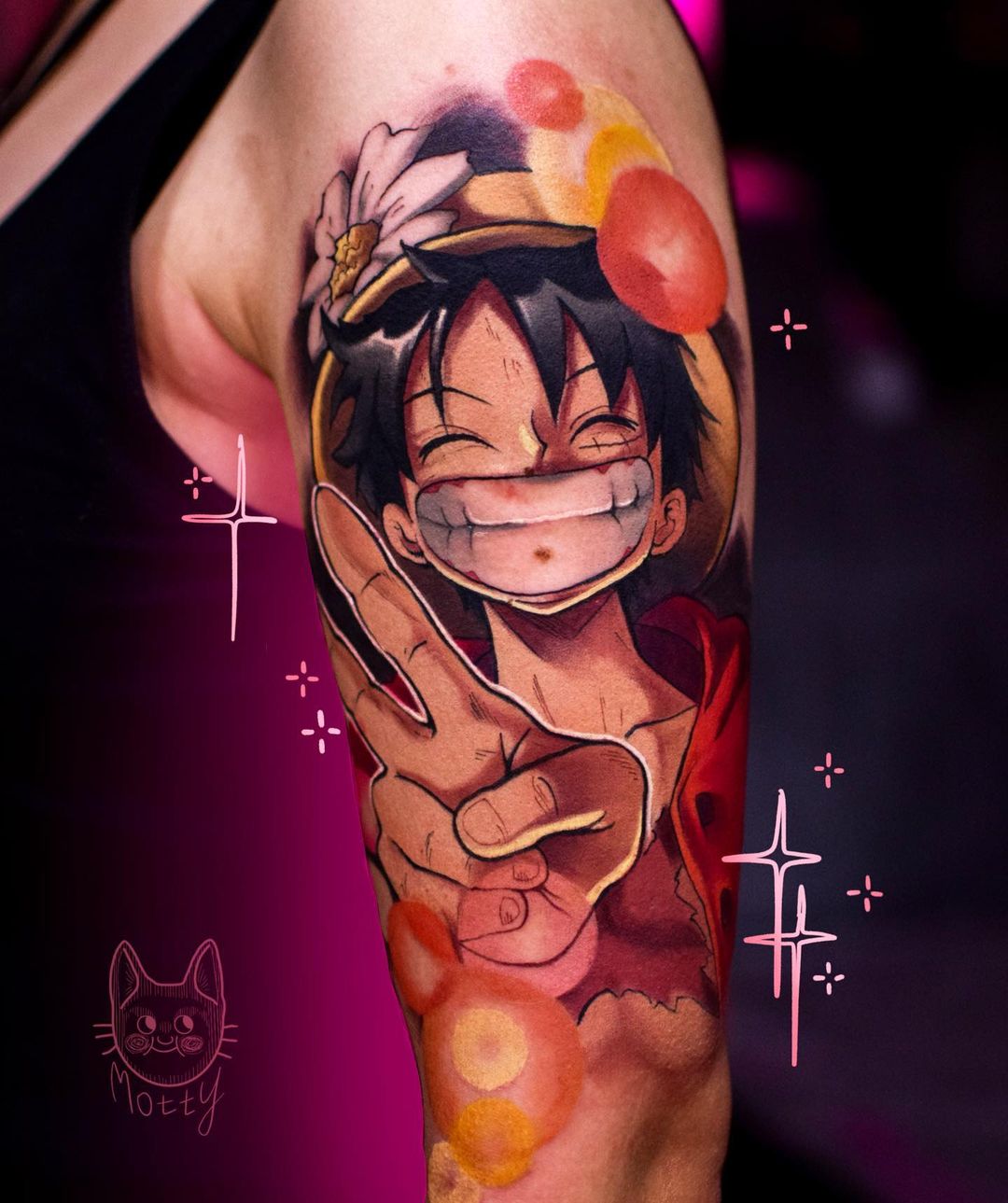 I love Rengoku (Blade Cleaving Demons) with all my heart. I am very close to his philosophy of life, his thoughts. In second place I have Tsukishima (Haikyuu!!). He has a bad temper, but what a charismatic person he is!
In your work, we see, and hope that we are not mistaken, a combination of anime plots with neo traditional tattoo, which, in our opinion, gives the work additional volume, contrast and brightness. Tell us about your work. What features do you single out in them yourself?
- Yes, you're right. I started my journey with neo traditional tattoos. I like stylization, I like to work with the thickness of lines, showing the dynamics of a character or object, I love to play with color, combinations, tone, accents, contrasts mmmmmm ... it's all so delicious!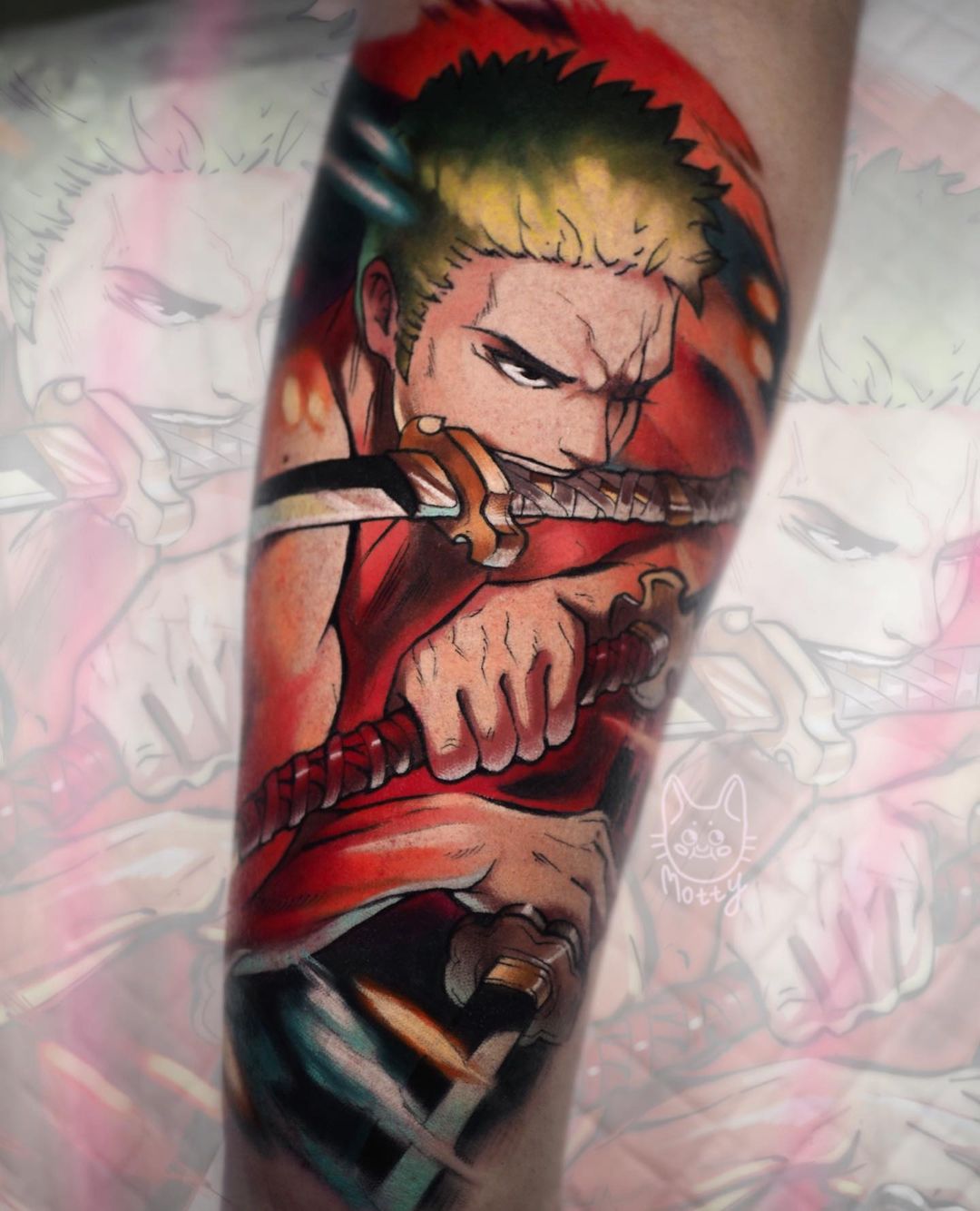 Why do you think anime is so popular in recent years in tattooing? And why didn't this happen before, even though anime and tattooing existed parallel to each other, but not intersecting for many, many years?
- In the past, anime and tattoos in general were taboo subjects, and it was universally denounced for various reasons. Now society has become more open, the generation that was decried has grown up and they can fully express themselves, and the rest, picking up this wave, also see support. Tattoos have become a way to express love for anime characters and it's great!
Do you travel a lot? Where have you already been? Where are you going in the future?
- The beginning of my tattoo career fell on Covid and I didn't manage to travel outside the country, but I actively traveled and still travel around Russia. I was in Krasnoyarsk, St. Petersburg, Moscow. Plans include Thailand, Korea, Indonesia, USA.
Tell about your clients. What unites them? Are there many foreigners among them? And why do your clients choose you?
- I don't have a clear definition, all my clients are different and that's great! They are versatile and cozy and I love them so much! Due to Covid and other events after, it is generally difficult for foreigners to visit our country, although I have received messages from the UK, USA, Korea, Chile, Kazakhstan and Kyrgyzstan about wanting to get a tattoo from me. I often heard from my clients that there is a soul in my work, I think this has become the key reason why they choose me.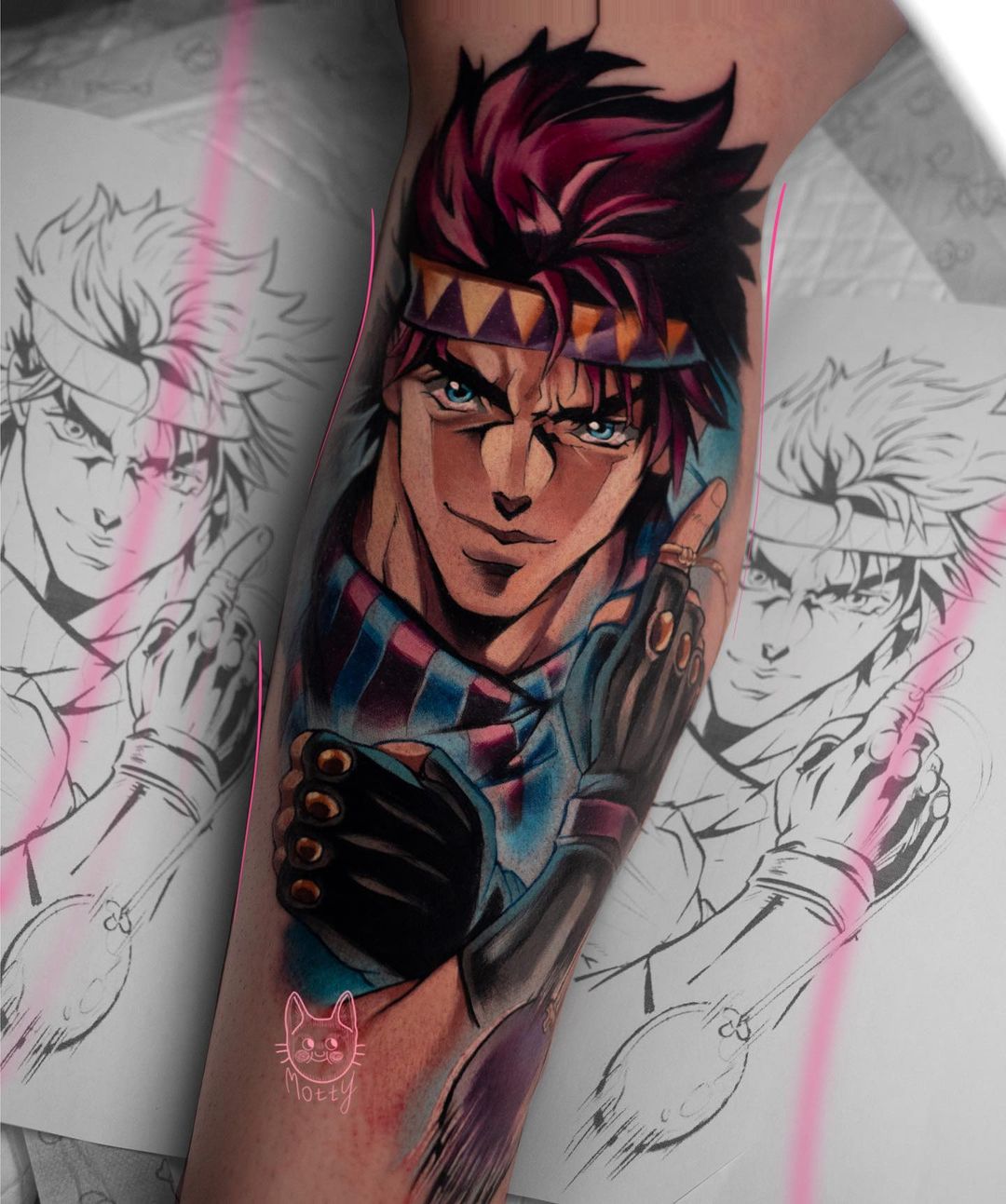 How is the process of creating your tattoos? Do you work more often on the ideas of the client or on your own? Where are you working now?
- People often come to me with quite interesting ideas for implementation, but sometimes I find time to draw something «for myself» and show it to the world as free sketches. I'm working in two cities, Irkutsk and Moscow. I post my schedule in advance on social media.
Did you participate in tattoo conventions? Tell me about your experience. And what about collaborations with other artists?
- I participated in only two conventions, the first one (Baikal tattoo fest) was held in 2019, just when I started my journey. There were few healed works, so I participated in the «Best of Day» nomination (when you make a tattoo directly at the event) and all three days was one of the finalists of the nomination, but there was only one winner in the nomination. It upset me, but I understood that this was only the beginning, I can and will do better!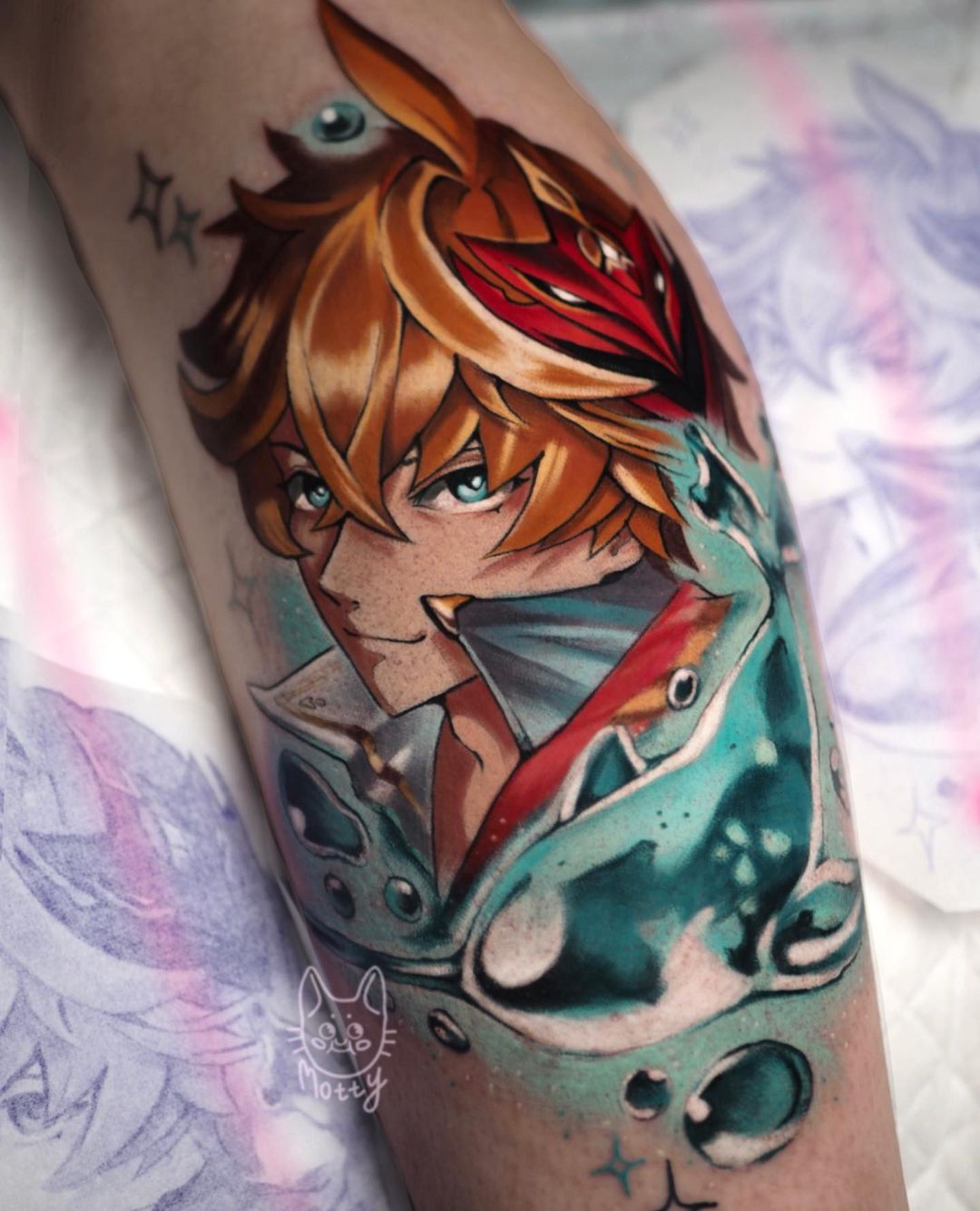 At the second convention (Generation Online Tattoo Fest) I was already invited as a judge in the «anime» category.
I had collaborations with tattooists only at the stage of agreements. Tattoo artists are generally busy people, but when you work in different studios, and worse if in different cities, then the likelihood of collaboration decreases in proportion to the distance between you.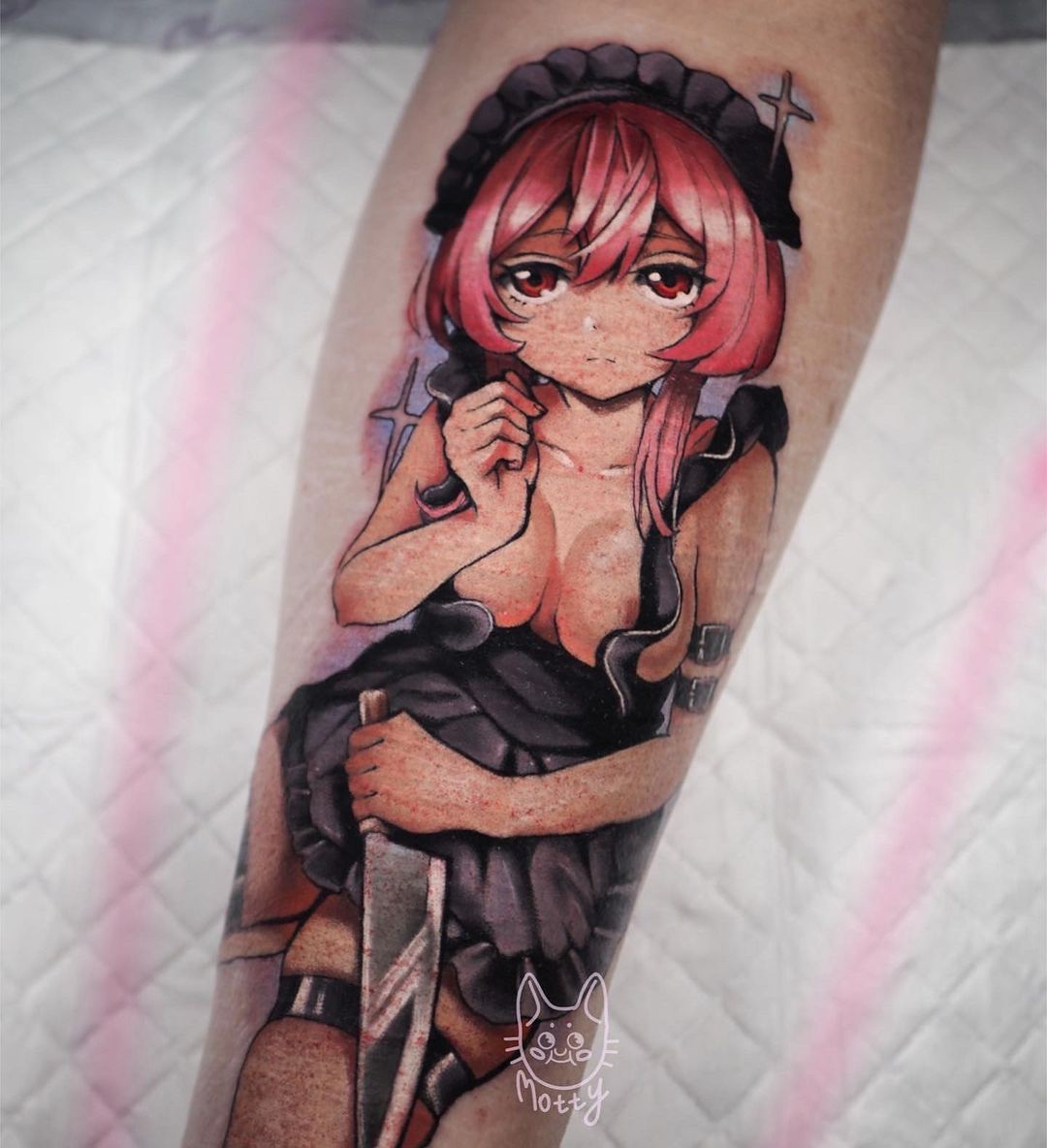 What is your main goal as a tattoo artist?
- There is no limit to perfection, we learn and grow all our lives. Therefore, my goal is to grow, grow and grow again. Grow in a career, of course, and to have fun. And the rest will follow: travel, acquaintances, new experiences.