The True Beauty of Nature in X-ray Tattoos by Pokhy
13 / 01 / 2023
Alexander Ledovskih
How often do we hear the words beauty of nature? And what is beauty, if not nature itself. After all, that quivering feeling that periodically arises inside each of us appears when looking at a magnificent sunset, a person, a flower, a form, a word, a thought. And all this is given to us by nature. Nature is what surrounds each of us throughout life, what was before us, and what will be after. Millions of talented artists capture this beauty in their creations, and everyone does it in their own way!
Today we want to introduce you to a tattoo artist from South Korea who found her vision of beauty, revealing it through monochromatic, multi-layered images of wildlife, similar to images in inverted colors or x-rays. It looks just incredible!
Let's get acquainted, Pokhy.
---
Tell me a little about yourself. What led you to tattooing?
- Hello, my name is Pokhy and I have been working as a tattooist in Seoul for 5 years. After working as a graphic designer for seven years, I happened to have a chance to learn tattooing while I was about to change jobs. I like to try new things, so I started with a light interest in learning tattooing. And in the end, I live a very different life now than I did five years ago.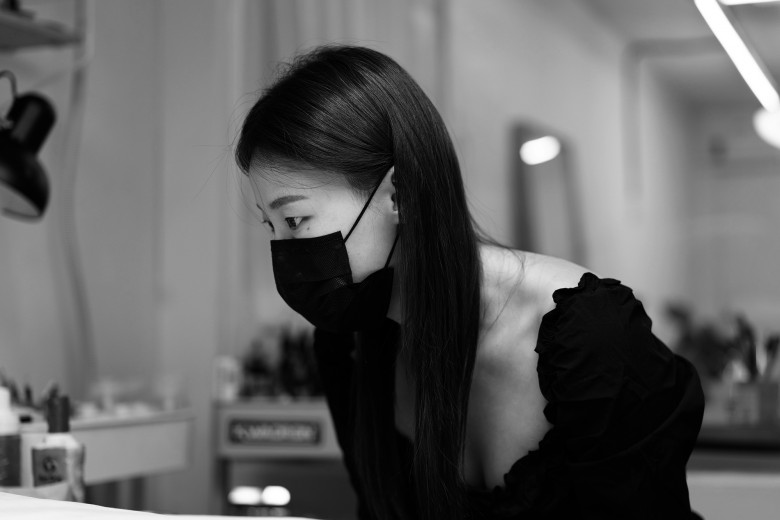 Do you have a professional art education?
- I graduated from art university and, as I said before, worked as a graphic designer for a long time.
Is tattooing art, work or something else for you?
- I used to be a commercial graphic designer, so when I was a beginner tattooist, I only worked for clients. However, my style has become more and more organized, and now I'm aiming for a job that both I and my clients are satisfied with.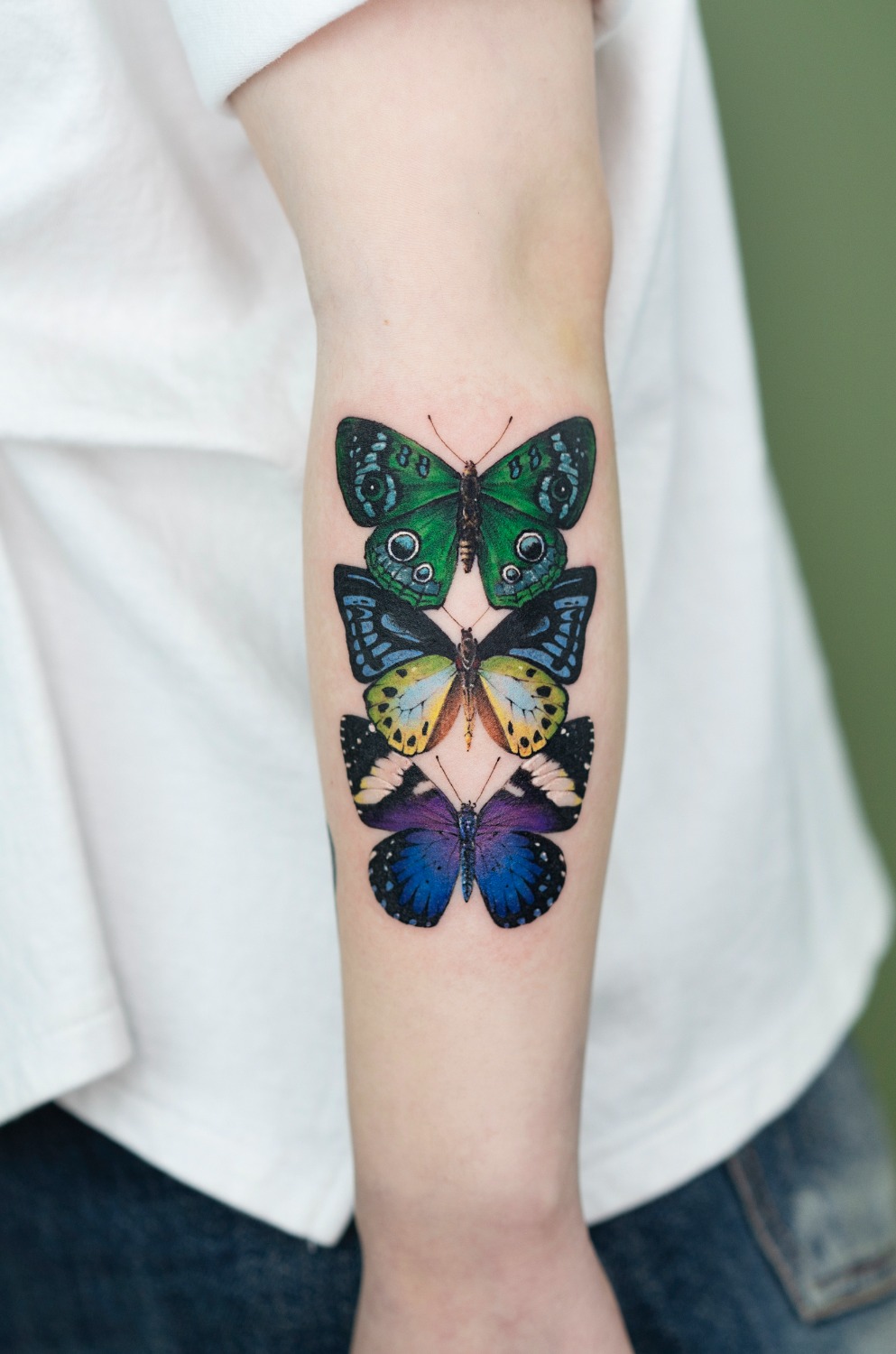 Where do you get inspiration?
- I often look for old plant trees in the library or go to the flower market.
You have a very diverse portfolio: detailed miniatures, colorful butterflies, flowers, animals. Why did you choose a wildlife theme for your tattoos?
- I like natural objects more than artificial ones. I felt that the boundaries of art that natural objects could express along the body line were wider.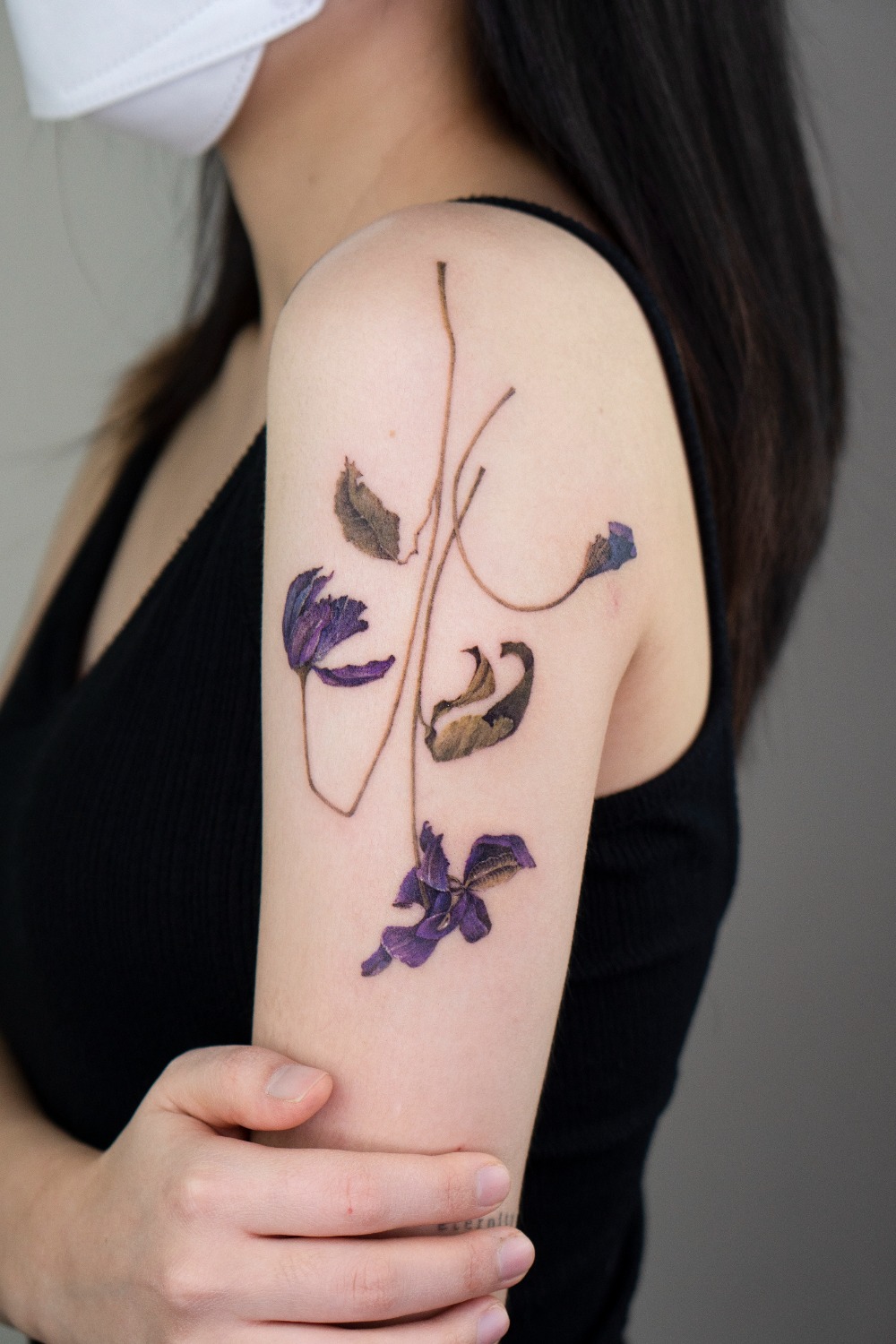 How difficult is it to work in such a small size?the true beauty of nature in x-ray tattoos
- This requires a high degree of concentration. Even small mistakes are not allowed. But the joy of completion is great.
Separately, I would like to highlight one type of tattoos in your portfolio. Such translucent tattoos have acquired the name X-ray tattoo, however, there is something special in your work! Tell me more about them. How do you describe it?
- I like to represent multiple layers. My tattoo is translucent and clean color, but it doesn't look light because of its high-density.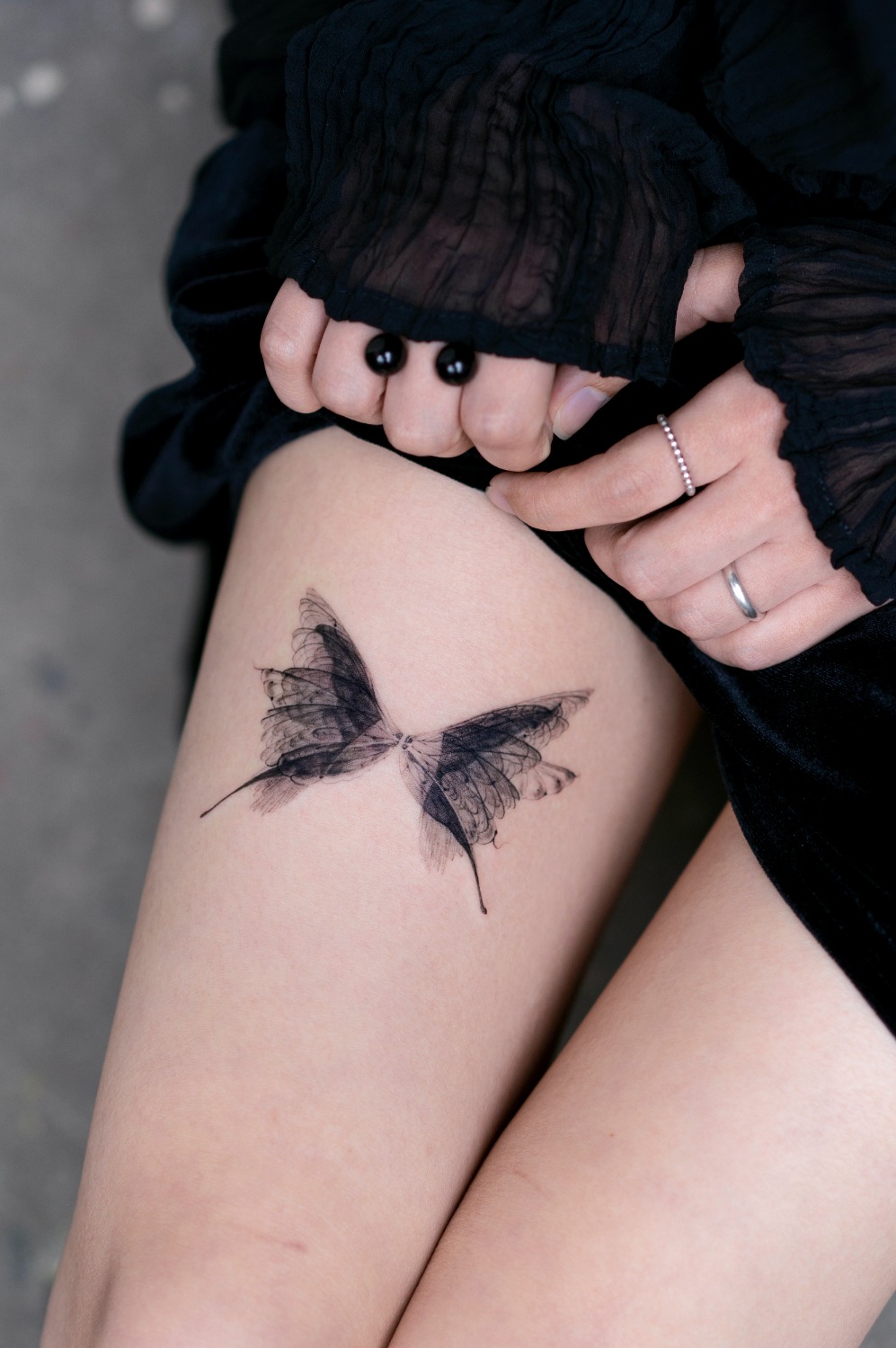 Your X-ray tattoos are dominated by blue. Why? What does this color mean to you?
- I love blue. Blue makes me feel comfortable. The calm blue that permeates the skin gives me a sense of stability.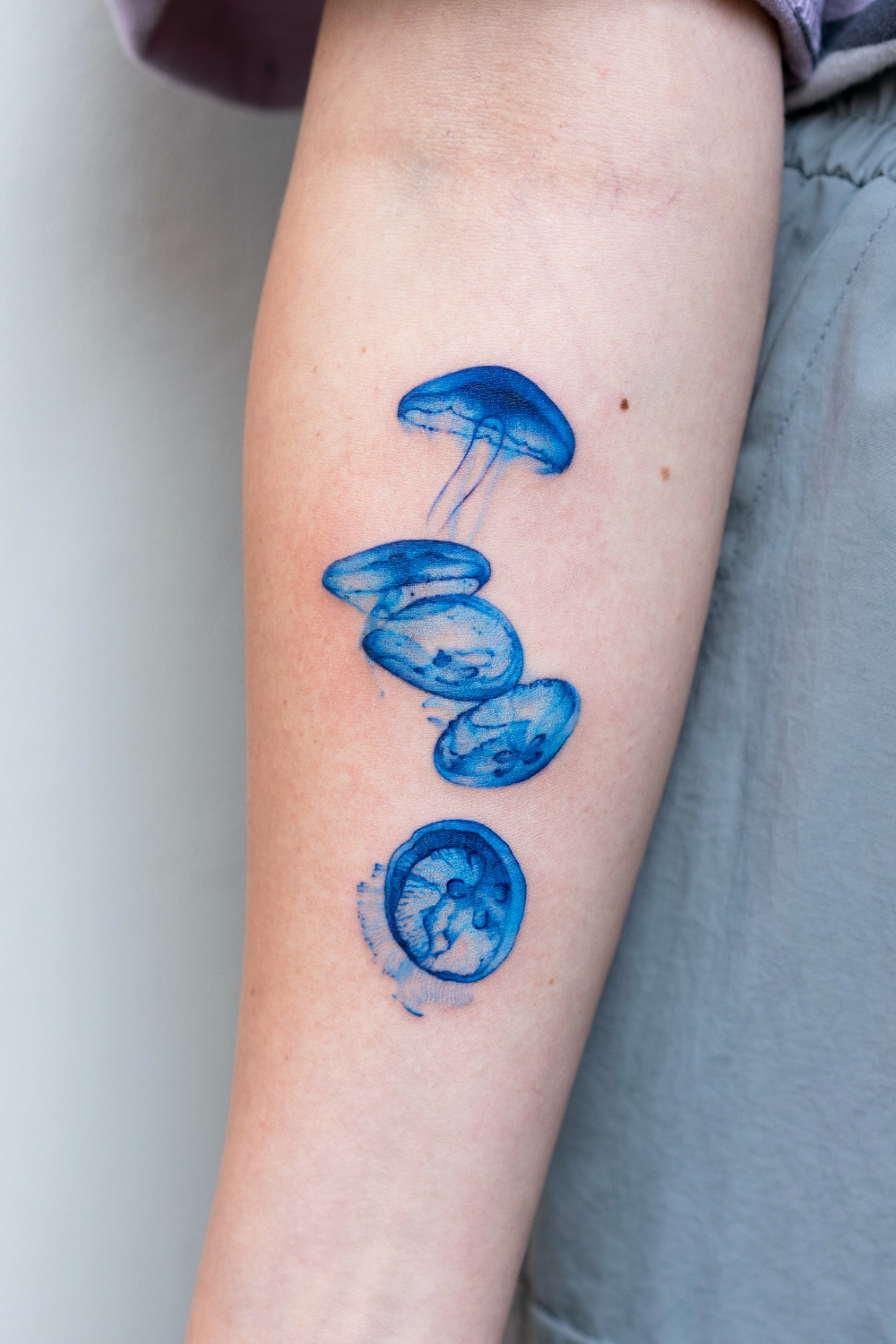 Your examples of healed tattoos on Instagram are really impressive! How do you manage to make them so durable?
- It's my way to avoid damage as much as possible. You need to strengthen the tension of your skin and get a tattoo accurately to heal it stably.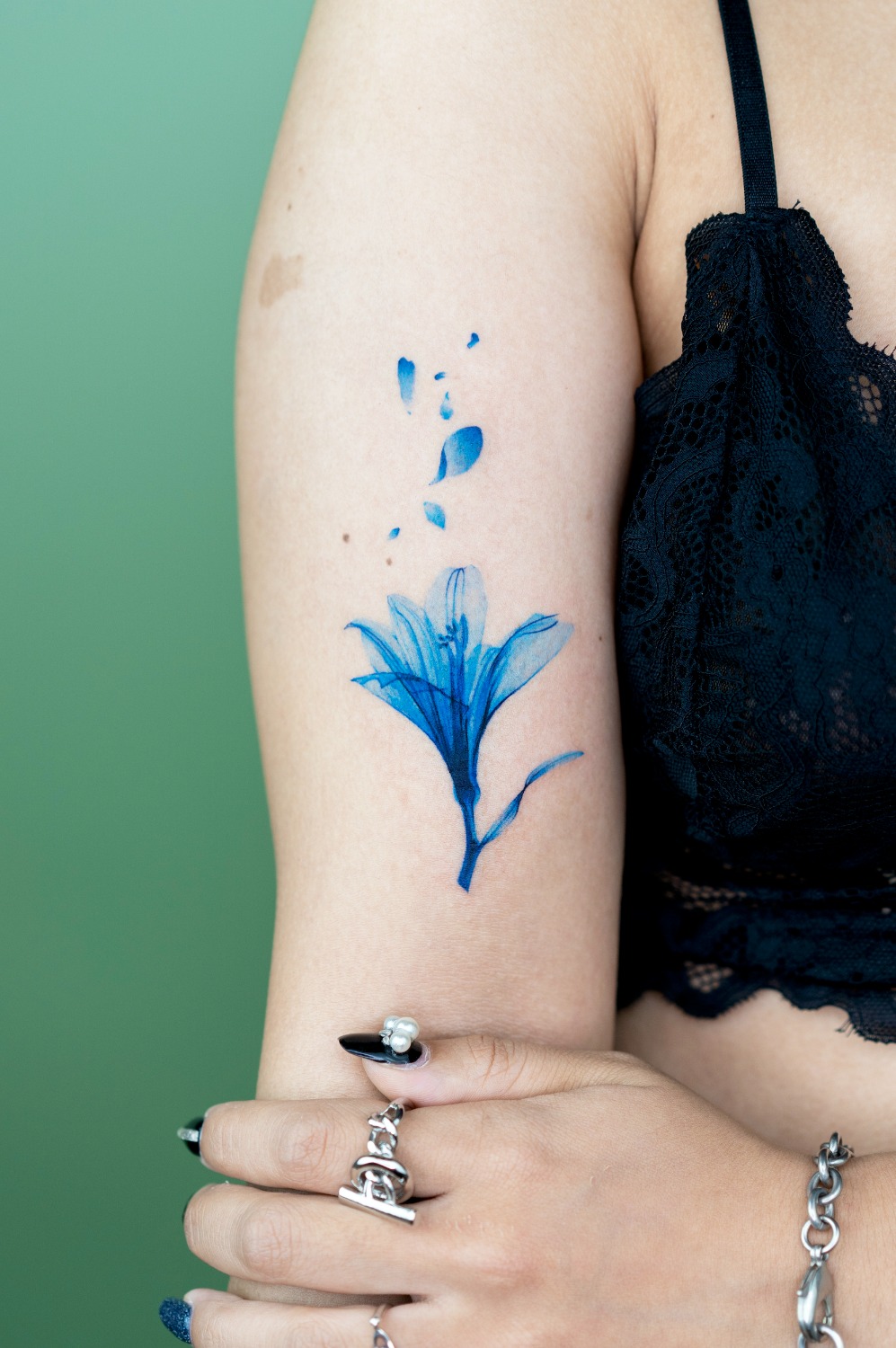 Your work seems to be as feminine as possible. Tell me about your clients. Why do you think they choose you as their tattooist?
- Most of my clients are women. My tattoos are small and colorful, so it suits them. I think it's because it shows a small but big presence.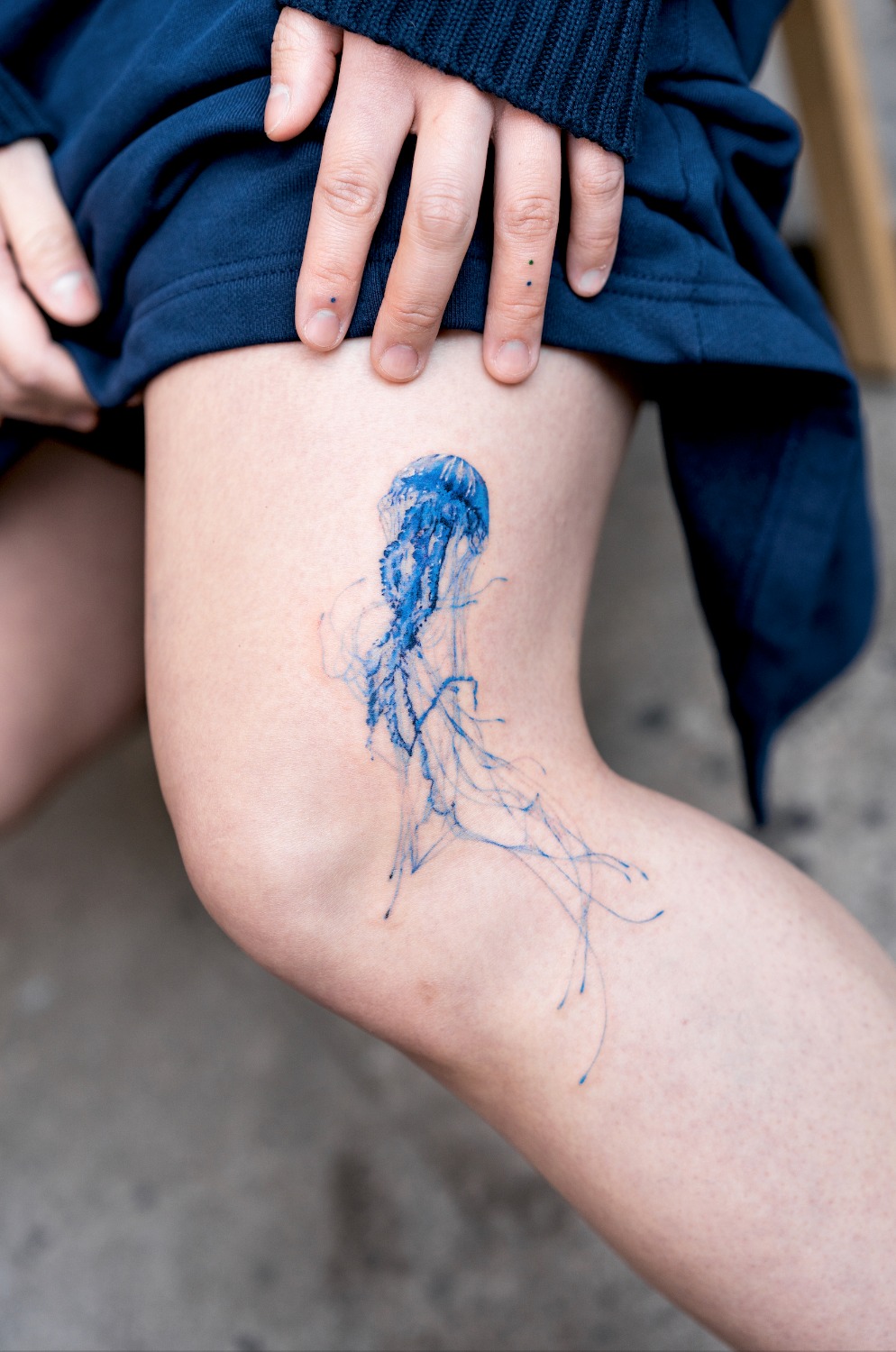 There are many foreigners among your Instagram fans. Do people often come to you for sessions from abroad? And how often do you travel to other countries to visit your fans?
- More than half of my clients are foreigners. Thank you so much for coming to me from afar. I've never worked overseas before, but I'm planning to do a lot of guest work overseas next year.
Where do you work now and how can I get to you for a session?
- I work in Seoul now. Please send the inquiry by e-mail.
Do you have tattoos? Can you tell me about them?
- It's a collection of my favorite things. It's my pet, motto, color, flower, religion, and so on. It's like my personal diary.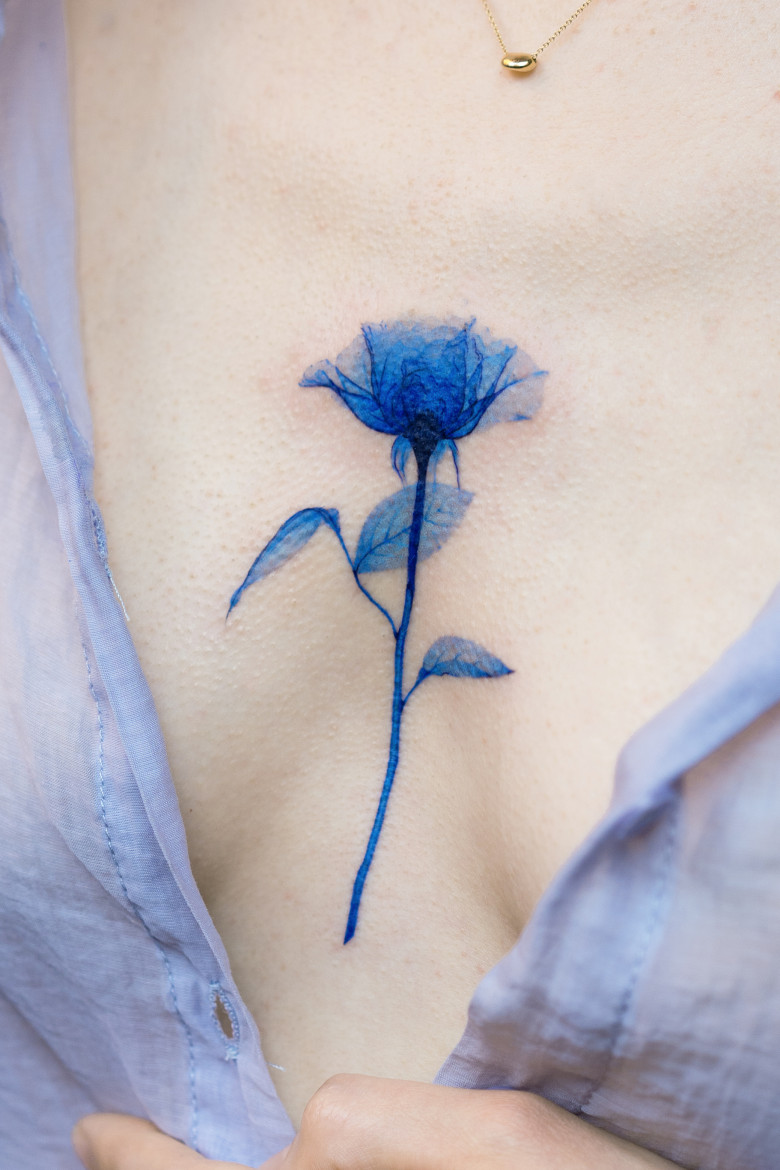 Tell me about your plans for the near future?
- I'm planning to go to Australia for a guest work next spring.