Winner of The Best of Show 19 St. Petersburg Tattoo Festival - Anton Martyushev
Tattoo artist Anton Martyushev
/ Source: @the_marra_
Most recently, the name of the hero of this interview was loudly heard for the first time at the most prestigious tattoo festival in Russia. Anton Martyushev, the winner of the Best of Show nomination at the last St. Petersburg Tattoo Festival, is a tattoo artist of black and gray realism.
The project, which the tattooer did for two days, caused a storm of emotions both among ordinary guests of the convention and among industry professionals. We personally heard the applause and sincere surprise of the audience when the model with whom Anton worked appeared on the stage of the festival!
The artist works with the favorite classic of millions of tattoo fans - black and gray realism. But his works really stand out against the background of thousands of works of other tattoo artists - bright sexual characters, scale, purity of implementation, volume - all this is about Anton Martyushev's amazing tattoo projects!
We talked to the tattoo artist to find out a little more about his work, the path to tattooing and his other projects!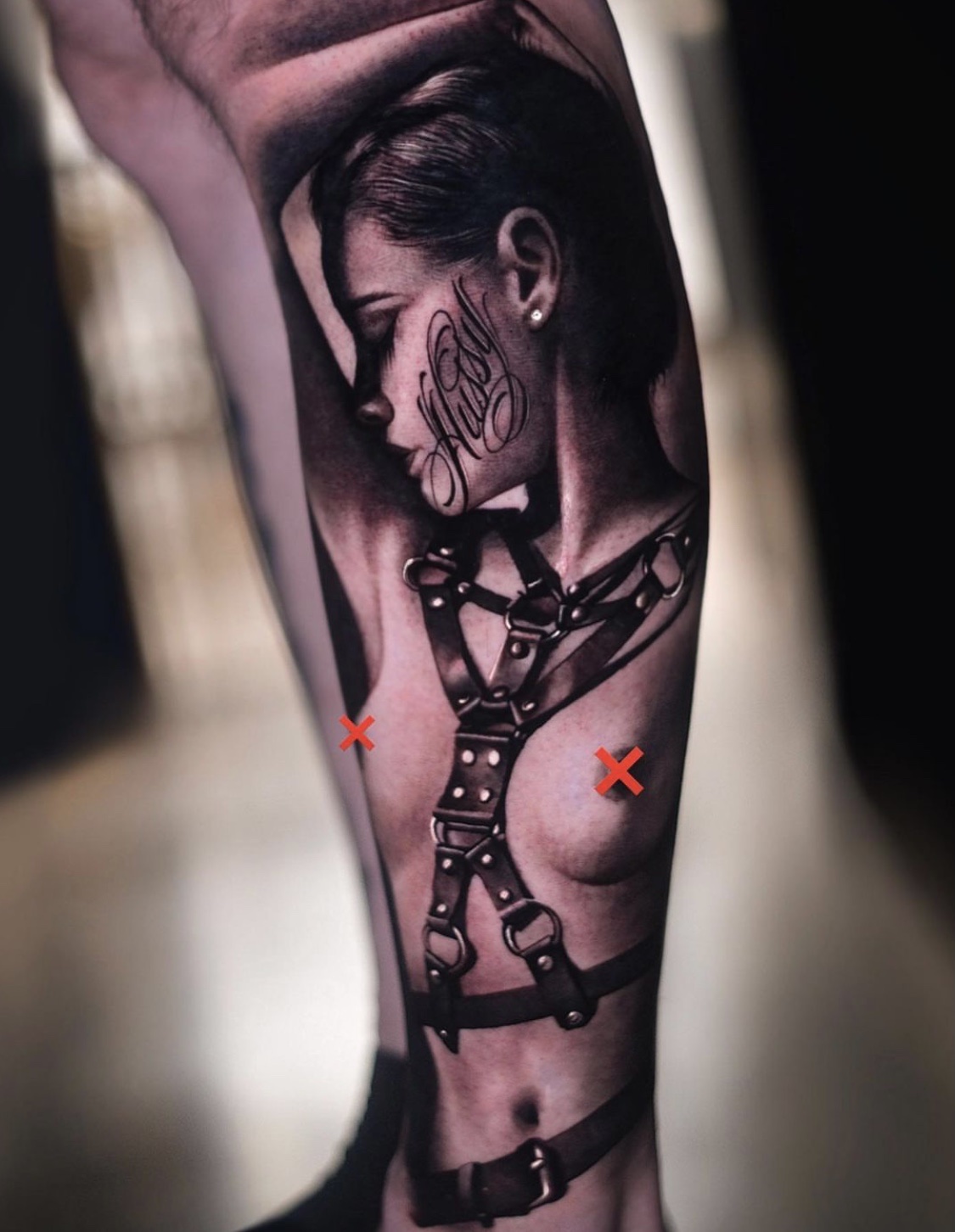 ---
Anton, let's get to know each other first. Where are you from? Where and how did your tattoo career start?
I am from the Far East. Tattoos began to do in my hometown of Birobidzhan. I started tattooing around 2015. This was a homemade tattoo machine, and the first client was the father of my future wife. At that time I already drew well, and he trusted me. There was no tattoo industry in my city, I got all the information from the Internet, YouTube videos, and asked a lot of different tattoo artists about everything that interested me.
Where you work now?
I have been working in the Adeptattoo collective studio in St. Petersburg for more than a year now, after moving from my hometown. We have a big cool team and everyone tries to develop their own style. Together we grow and motivate each other.
You recently took the highest award at the St. Petersburg Tattoo Festival. Tell us about your project, how was it?
5 days before the tattoo festival, I started preparing the project. After 4 days, it became clear that the design, in my opinion, is too banal, and literally one day before the festival, I began to look for fresh material. Most of all I did not want to do something primitive and boring. And so the design was born with something similar to a super-spiky chestnut. During the two days of the convention, I saw surprise on people's faces at how unusual and cool the whole project looked.
As part of the St. Petersburg Festival, I met a large number of artists from other cities. I was convinced of the high level of organization of the festival.
Previously, I participated in festivals in the Far East, but these were not such large-scale conventions. As a rule, it was possible to pick up Best of show, Best of day everywhere. I have always loved to challenge myself to the highest nomination.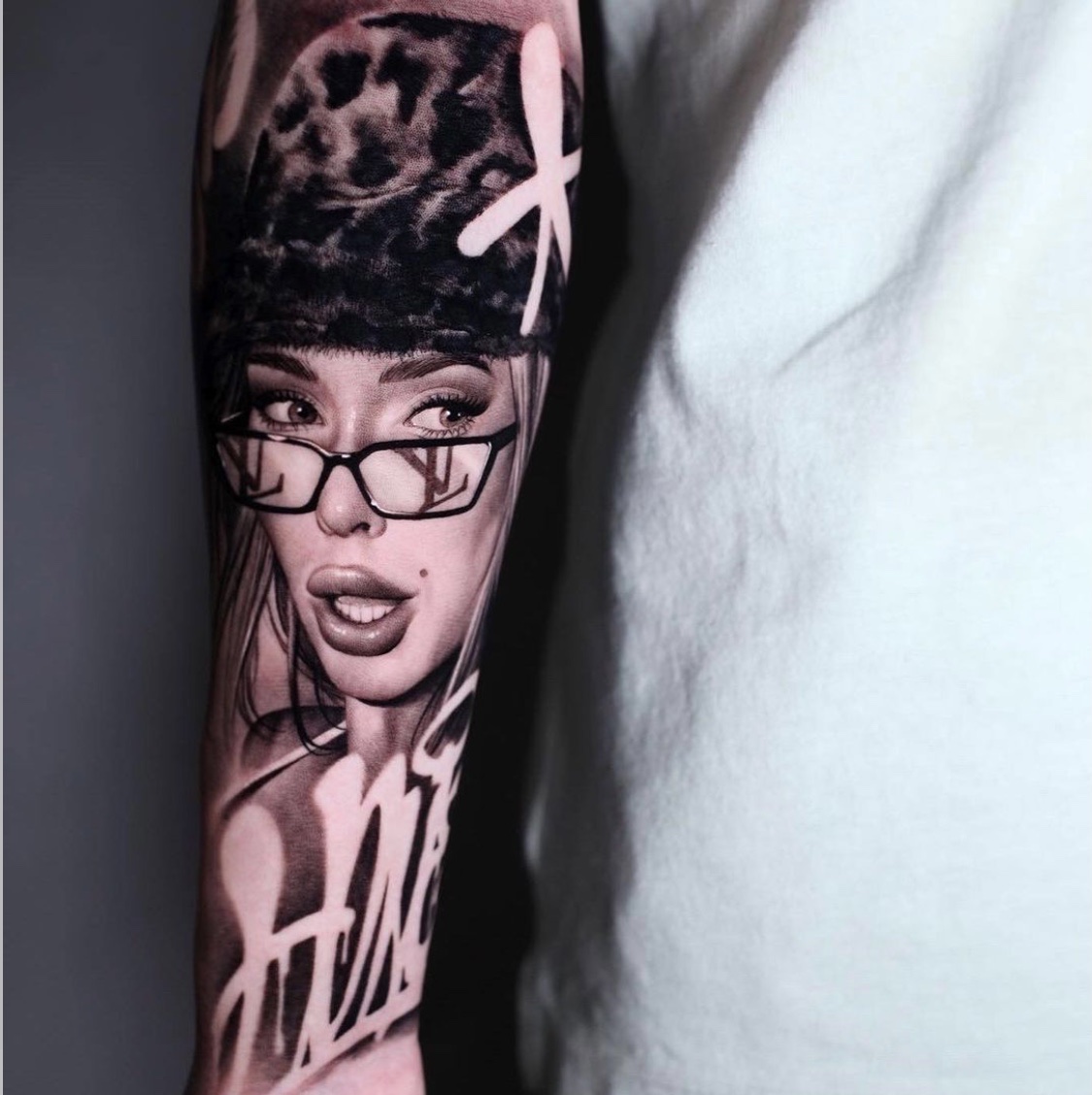 Do you have any specialized art education?
My education is a "train driver", but I left this career for the sake of a tattoo and everything connected with it. I have no art education. Since childhood, I drew a little better than my peers. At school, they were always asked to draw posters for various holidays. At the university, I began to independently study more complex techniques in drawing. Most often it was a pencil, portraits of people, their emotions.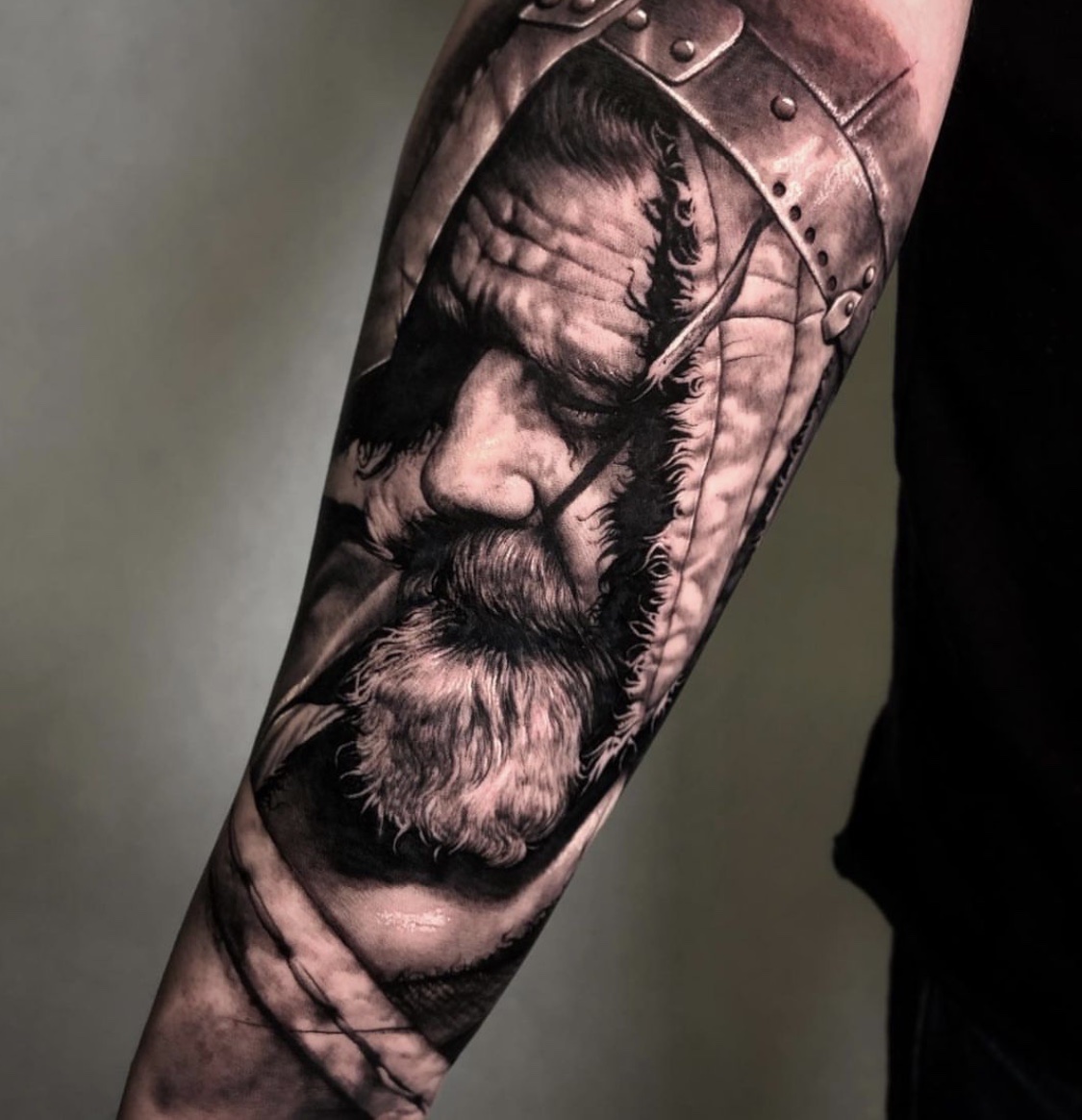 How did you come to black and gray realism? How did your style develop?
It was always interesting to copy photos with maximum accuracy and bring something new to them. Even at an early age, I was attracted to graphic drawing with a pencil, perhaps this influenced my choice towards black and gray realism.
What subjects do you enjoy working with the most?
I enjoy doing portraits, movie characters, horror and more. Due to the great observation, it is difficult to surprise me, for this reason, in each design, I try to bring something new that I have not seen before in a tattoo.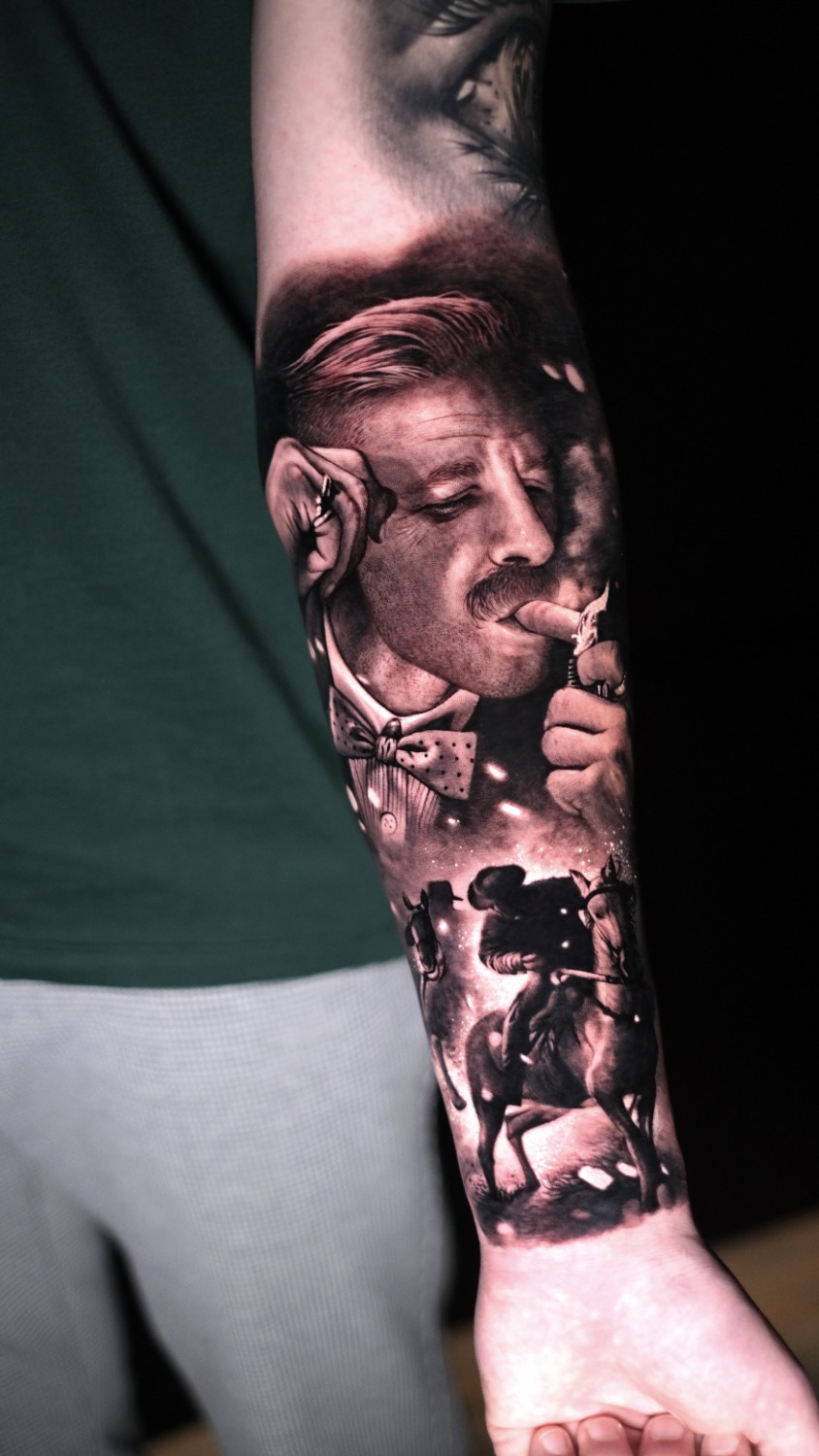 Do you have favorite works?
One of my latest favorite tattoos is the portrait of Angelina Jolie. As a rule, such works are accompanied by complete trust in my designs and a general desire to make something cool.
In addition to tattoos, on your Instagram you can see a couple of works on canvas. Tell us about this part of your work.
Relatively recently, I became interested in oil painting. I think that this is one of the most difficult techniques that can be studied endlessly. Partly because of this, I was attracted to this direction in art.
Are you planning any personal events like exhibitions, merchandise, participation in conventions, etc.?
I have a second favorite thing, the j.nendo project. These are Japanese handmade masks. The project that helps me develop in my industry, collaborate with other artists.
I think that conventions are an integral part of my activity, they also make me make tattoos even more interesting and creative.